By Chip Brownlee
Alabama Political Reporter
Longtime Alabama education advocate Larry Lee, who writes weekly columns and publishes a blog on education policy, is running for a seat on the Montgomery County School Board.
Lee announced Monday that he would be seeking the seat for District 2.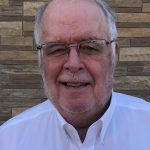 Five of the seven elected seats on the school board are up for election this year, and District 2 incumbent member Durden Dean is not seeking re-election.