Strange, Moore, and Figures Lead November Fundraising
By Brandon Moseley and Susan Britt
Alabama Political Reporter
Alabama Attorney General Luther Strange (R) raised the most money of any candidate involved in statewide races.  The Conservative Republican attorney raised $126,665 during the month of November to top the statewide candidates and raise his campaign warchest to an impressive $1,049,153.79.
The top fundraiser in Alabama during November was William Moore (R).  Moore is challenging state Senator Jimmy Holley (R) from Elba for his state senate district 31 seat.  Moore raised $150,000 during the month of November…..all of it coming from the Alabama Voice of Teachers for Education (A-VOTE), an Alabama Education Association (AEA) PAC.
State Representative Vivian Davis Figures (D) from Mobile raised $83,500.00 during the month of November.  Figures is yet unopposed.
This November, the McClendon's has cash on hand of $182,773.68 which is the fifth largest warchest among Alabama State Senate campaigns.
The top fundraiser in the Alabama House was Speaker of the House Mike Hubbard (R) from Auburn.  Despite swirling reports of a criminal grand jury in Lee County investigating Speaker Hubbard's activities, the embattled Republican Speaker was able to raise $91,930 during November.  The cash infusion raised the Speaker's reported cash on hand to $255,122.42, the most of any member of the Alabama House of Representatives.
Lieutenant Governor Kay Ivey (R) raised $80,265 during the month of November.  Her largest contributors were from the Alabama Bankers Association PAC and CAREPAC.  This raised her total cash on hand to $347,807.03.  Ivey faces a primary challenge from Sumiton minister and businessman Stan Cooke as well as a general election opponent, either former state Representative James Fields (D) from Cullman County or Scott Ninesling (D).
Alabama Governor Robert Bentley (R) raised only $24,250 during the month of November; but the popular conservative governor is sitting on $2,072,162.63 in campaign cash.  Even though Christmas is almost upon us, no Democratic opponent has yet come forward to challenge Gov. Bentley.
The Governor's largest contributors are General Electric PAC and United PAC.  The American Society of Anesthesiologists donated $25,000 to the retired Doctor on December 2.
Young Boozer (R) raised $26,868.48 during the month of November for his quest to retain his job as Alabama's Treasurer.  Young Boozer's campaign reported $112,816.22 in cash on hand at the end of November.
Alabama State Representative John Merrill (R) from Tuscaloosa reported raising $18,775 during November.  His largest contributions came from SPEEDPAC and he ended the reporting period with $198,146.85.  Merrill is running for the Secretary of State position that was held by Beth Chapman (R).  Chapman was prevented from running again by term limits and has since left the office early to accept a position with the Alabama Farmer's Federation.  Rep. Merrill faces a crowded field in the June Republican Party Primary.
Rounding out the top five November fundraisers in the Senate, behind Moore and Figures, were incumbent Senators: Billy Beasley (D) from Clayton with $54,000, Cam Ward (R) from Alabaster with $49,300.00 and Greg Reed (D) with $48,941.75. A-VOTE donated $25,000 to Figures and $50,000 to Beasley.
In the Alabama House of Representatives, Joshua Pipkin (R) raised $30,002.72 for his House District 91 Republican Primary challenge of Rep. Barry Moore (R) from Enterprise.
Rep. Greg Burdine (D) from Florence raised $29,835 in November. Burdine defeated his Republican opponent in 2010 by just 206 votes (1.47% of the ballots cast).
Rep. Barbara Boyd (D) from Anniston raised $26,000 in November, $25,000 of it from A-VOTE.
Former Miss Alabama Amie Beth Shaver (R) reported having raised $25,732.88 in November for her candidacy in District 43, where incumbent Rep. Mary Sue McClurkin (R) is retiring.
In the State Senate, Sen. Arthur Orr (R) is reporting the largest war chest at $414,334.70.  Sen. Slade Blackwell (R) from Trussville is second with $296,709.10 in reported cash.  Sen. Roger Bedford (D) from Russellville has $260,965.29, while Sen. Greg Reed (R) has $199,461.79.
In the Alabama House state Representatives, Paul DeMarco (R) from Homewood has $236,765.20 in reported cash.  Rep. DeMarco is leaving the Alabama House to pursue Alabama's Sixth Congresional District where the incumbent, Rep. Spencer Bachus (R) from Vestavia is retiring.
Rounding out the Alabama House are: Rep. Steve Clouse (R) from Ozark who reported $149,208.20 in his campaign fund; Rep. Randy Wood (R) from Calhoun County has $117,512.19;  Rep. Victor Gaston (R) from Mobile reported $116,277.49; and House Minority Leader Craig Ford (D) from Gadsden reported $101,618.10 in cash on hand.
Opinion | We are like a petulant child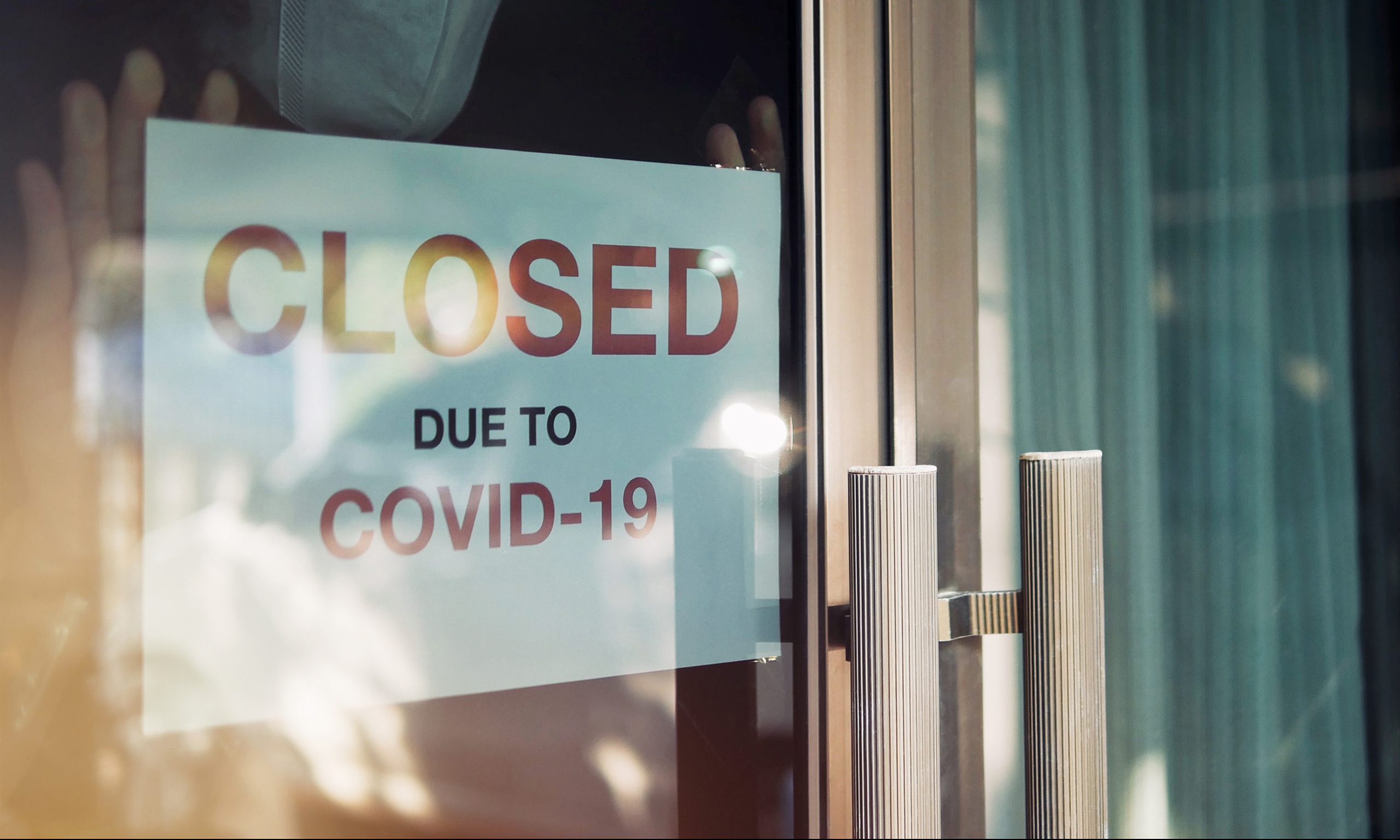 I guess we're done. Despite a shutdown that lasted weeks, apparently state leaders were twiddling their thumbs, wishing, like Donald Trump, that COVID-19 would just magically disappear.
It isn't, though, is it?
Here are the grim facts: We've got record numbers of new cases daily. Hospitalizations are also at record numbers. Health care workers are burning through personal protective equipment. Plans are moving forward to reopen public schools, colleges, and universities in August, only a few weeks away.
Dr. Anthony Fauci, the director of the National Institute of Allergy and Infectious Diseases (the nation's top infectious-disease official), says states with high and growing caseloads should consider shutting down again. As painful as that would be, it's advice leaders in hotspots like Florida, Georgia, California, Texas, Arizona, and, yes, Alabama, must seriously consider.
For Alabama, though, don't hold your breath. You're going to need it to fight the virus.
What is the alternative? Allowing COVID-19 to infect most everybody in a particular area – in this instance, the entire stateof Alabama – and that means increasing deaths and permanent health problems, especially among the most vulnerable: our older populations and people with underlying health issues.
My wife is one of those people, with liver and heart deficits. Except for one trip to the veterinarian for one of our pups last month, Veronica has not been out of our house since March, except for doctors' appointments and to have blood draws or COVID-19 tests.
She had a second COVID test this week, before a scheduled cardio ablation to try to get her heart rhythm calmed down. Her COVID test was negative and the procedure took place and, at least for now, is a complete success. Her heart is in sinus rhythm and her heart rate is around 55 bpm.
As hard as it was on Veronica Wednesday, at least she got Versed. I had to drop her off at University Hospital at 5:30 a.m. and drive away to my undisclosed location on UAB's campus. I was not allowed to stay with her because of the high number of novel coronavirus hospitalizations at UAB. During the procedure, the doctor inserts a tube in an artery through her groin, much like a heart catheterization. She's had two such procedures this year alone, and a couple others where the doctor went through a wrist and another through her neck.
I've been with her for those other invasive procedures, for her comfort and, frankly, for mine. I psychologically didn't handle Wednesday's separation well, but I had lots of close friends talk be back from the cliff. And even with everything going on at UAB, the health care workers communicated with me really well, and her cardiologist called shortly after he completed her procedure. Veronica's recovery nurse was Preston, a former student of mine.
Still, it's scary times, and I'm pretty protective of Veronica, just as she is of me.
So here we are, practically throwing in the towel on COVID-19. Doing what's right is just too hard. The science guides us, and we ignore the guidance, like some petulant child. We turn our backs on what will keep us safe, because what will keep us safe is too hard for us. Even if we have to do it for just a few weeks.
We refuse to wear our masks and make scenes at stores that won't let us in if we don't. We take risks like having a big boat parade in Gulf Shores with thousands of people to honor Donald Trump, yet another petulant child.
The virus is a hoax, we're told, but it's one that has killed more than 130,000 Americans and permanently injured thousands and thousands more.
So let's get back to work and open the schools and enjoy large gatherings at the lake without masks.
And, for some of us, let's die.