Was Congress' New Year's Resolution to Punish Millions of Jobless Workers?
By Al Henley
President of the Alabama, AFL-CIO
Imagine getting laid off from your job and struggling to support your family. Your first thoughts?  How will you make rent or keep up with your mortgage payment?  How will you buy groceries and pay the utility bills? Thankfully, unemployment benefits are a safety net while you look for work in a tough economy, to ease the financial burden and stress when you fall on hard times.
In the aftermath of the Great Recession, this frightening scenario has hit close to home for many Alabama families. It was just a few years ago that our economy was brought to its knees and millions of workers found themselves out of a job and out of luck. The economic crisis was not only deep, it lasted far longer than anybody expected and many people who yearned to work could not find jobs for years.  Even now, the recovery is tentative and sluggish. Yet while it may be hard to imagine, things could have been much worse. Since 2008, more than 24 million Americans have been able to rely on long-term unemployment insurance to stay on their feet until they found their next job and received their next paycheck.
Unfortunately, funding for this vital lifeline for jobless workers expired on December 28th and benefits that kept millions out of poverty vanished in the midst of a weak economy. The failure to renew this benefit is now costing a staggering 11,500 Alabamians an average of $208 a week, robbing families of a support system that remains essential to economic survival.
In today's economy, nearly 3 jobless workers apply for each job opening and more than 37% of the unemployed have been out of work for at least six months. Numerous studies have shown employers frequently discriminate against the long-term unemployed, leaving far too many Alabamians out in the cold. For the families of these job seekers, unemployment benefits represent the difference between total hopelessness and a place to live and food on the table.
While many portray unemployment insurance as a hand-out or giveaway, jobless workers must demonstrate that they are constantly searching for work to receive unemployment benefits. The benefits themselves are very modest, averaging just $208 a week.
But ensuring these families can make ends meet has been demonstrated to create jobs and boost the economy, since a decline in buying power can send a weak economy into a deeper tailspin.
By not extending unemployment benefits we are robbing businesses of customers and costing the country more than 240,000 jobs, including $2.5 million a week in local spending in Alabama. As the year goes on, the consequences will be even worse when benefits for 3.6 million Americans are scheduled to expire.
All of these reasons are why the Congressional Budget Office considers unemployment benefits to be one of the most important and effective economic stimulus programs. Unlike multi-millionaires who receive a tax cut, jobless workers are much more likely to go out and spend that money in the local economy.
It is shameful that there was nothing included in the recent budget negotiations to help the millions of people who want to work but cannot find employment. This was coupled with a resistance to close tax loopholes for the corporations which caused our economic crisis.
Especially in times of need, Alabama working families must demand that Congress creates good jobs and restores opportunity that grows the economy from the middle class out. Members of Congress have a chance to redeem themselves by voting to restore unemployment benefits as they return to work this month.
Alabama families need to urge our congressional delegation to show leadership and vote to extend unemployment benefits for the hardest hit. Our economy cannot afford for them not to. Al Henley is the President of the Alabama AFL-CIO
http://www.whitehouse.gov/sites/default/files/docs/uireport-2013-12-4.pdf
http://democrats.waysandmeans.house.gov/press-release/new-economic-analysis-400-million-drained-state-economies-unemployment-benefits-week
http://www.bls.gov/news.release/empsit.t12.htm
http://www.bls.gov/web/jolts/jlt_labstatgraphs.pdf
Opinion | Changing lanes on the Alabama Workforce Superhighway
As we come out of the pandemic we have a new view of the world and with our innovative hats on, we now look at workforce issues through a new and different lens.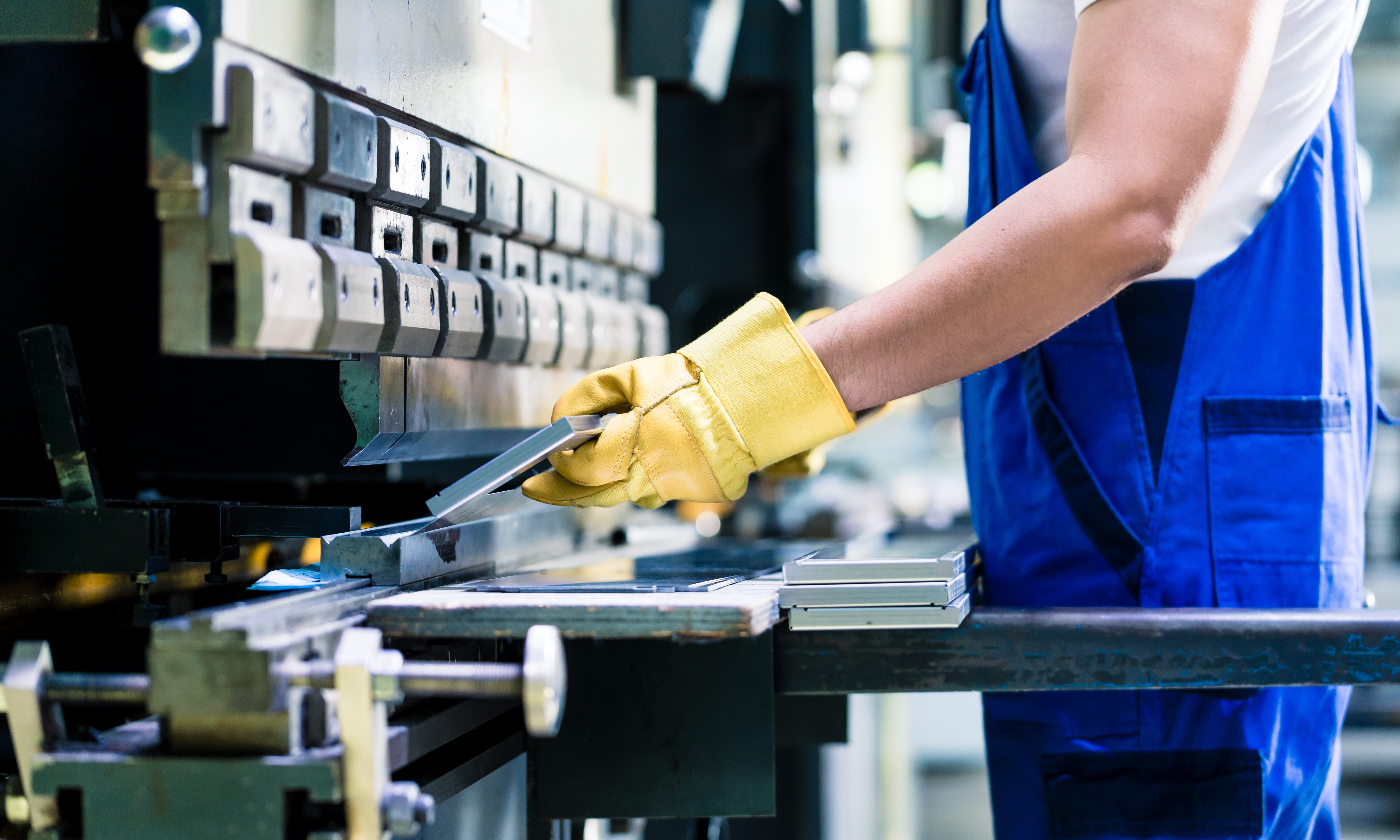 Hello friends and welcome back to the Alabama Workforce Superhighway! Our last stop was the AlabamaWorks Virtual Workforce Conference in September. The conference gave us a lot to think about on the drive ahead. It was great to be among workforce professionals again to share and discuss where we are as a state and, just from a mental perspective, I needed it!
We have so many opportunities staring us in the face that we did not have pre-COVID. The work we have all been doing is more important now than ever before. Did our previous challenges go away due to COVID? Absolutely not!
Our workforce issues may have been "timed out," or perhaps they were on a break, but those issues continue to be our challenges. So, not only should we remain focused on our Success Plus goal of adding 500,000 workers in our workforce with credentials of value by 2025, we must also help our companies get back to work and work with their current and future employees.
We need to make sure they are technically ready for the impending automated world and assist them with all the tech-savvy tools that are being developed as part of Industry 4.0 and the ever developing "Smart Factory" concepts.
Alabama is rapidly moving in this direction, and we must have the workforce to meet the demands. This is one of the foundations for Gov. Kay Ivey's Success Plus plan. In almost every speech and presentation Ivey delivers, she mentions how absolutely critical our workforce is and that they must be ready for the work we are recruiting into Alabama.
To say 2020 has been strange, would be a colossal understatement and it keeps on giving! 2020 started as a typical year when many were planning and working with high hopes for a productive legislative session, school year or university semester, or simply hoping for a beautiful spring. Little did we know COVID-19 would turn us all inside out and literally stop the world in its tracks.
But, not in Alabama. Yes, it was a kick in the gut and our hearts go out to the many who have suffered or lost loved ones due to the pandemic. But as Alabama usually does, we are fighting back. With good solid leadership by Ivey, an extraordinary Governor's Office staff, a host of very smart cabinet officers and their respective department staffs, and most importantly, some very focused business leaders making good and sound business decisions, we are leading the nation in many aspects of our recovery.
In addition, as we come out of the pandemic we have a new view of the world and with our innovative hats on, we now look at workforce issues through a new and different lens. Yes, the drivers on the Alabama Workforce Superhighway are focused and determined with many great examples of courageous initiatives to assist our customers, overcome the issues and not only get back to pre-COVID productivity, but be even stronger.
So, what new opportunities has 2020 brought us when it comes to our workforce? Although the pandemic has brought many challenges it has also given us access to many people we did not have access to before. Who are these people? There are thousands who lost jobs that were vulnerable to the pandemic. Retail employees, hospitality and restaurant workers who in some cases were working two and three jobs to make ends meet, now have an opportunity to be trained for a less vulnerable job. Alabama has many jobs available as the world wakes back up. We NEED these people and our Alabama Workforce Stabilization Program is laser focused on these folks.
In the recent AlabamaWorks Virtual Workforce Conference we discussed the need for flexibility in order to adapt to change. To be successful in this "new normal" we must prepare our workforce by:
Creating new digital models for education and training

Upskilling (expand capabilities)

Re-skilling (acquire a new or improved skill)

Strengthening and enforcing safety measures

Reinforcing partnerships and pooling resources

Focusing on higher wage jobs
Yes, the world has changed, but we in Alabama were already moving in the right direction.
There are many people to thank for our progress and to name just a few: Governor Ivey and her staff set us on a course to meet those needs with the "Strong Start, Strong Finish" education initiative and gave us a strategy for success through the Success Plus plan. Lt. Governor Will Ainsworth, his staff and the Senate Leadership are very engaged as is the House Leadership with Speaker Mac McCutcheon, budget chairs and other many strong Representatives and Senators across the state. They get it!
Yes, we got this! But, we are nowhere near done and as you already know this work can never stop. To borrow some words from a great song, "we can check out anytime, but we can never leave." We can want to exit the highway, but we can never stop our drive on the Alabama Workforce Superhighway!