St. Clair County Republican Party meets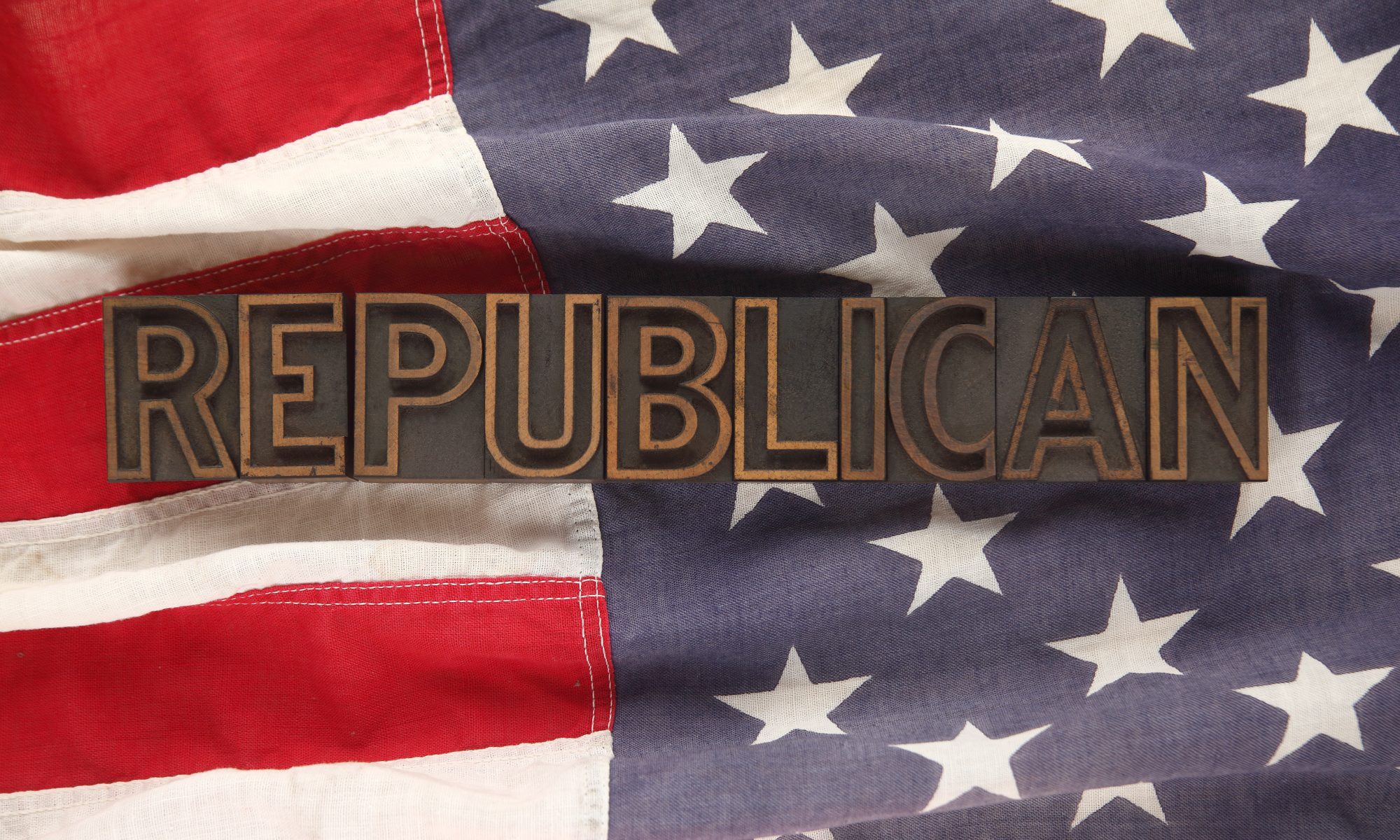 Thursday, the St. Clair County Republican Party met for their monthly session in Pell City. The group focused on the upcoming Republican primary.
Former St. Clair County District Attorney Van Davis (R) spoke for two candidates that he has endorsed.
"I am here supporting Billy Murray," for sheriff. "I worked with him during my 18 years as District Attorney. I was asked to speak a few words for a lady I am supporting for Attorney General, Alice Martin. I met her when she was the U.S. Attorney. My perception of her was that she is a tough prosecutor."
Later, Davis said that he was involved in a public corruption trial in Lee County, "Battling day in and day out with a criminal defense team that was unruly." Attorney General Luther Strange abstained from the case because his campaign had done business with Craftmasters Printing, which was involved in the case. In the Attorney General's Office, "We were really having internal problems," from people in the office who did not want the prosecution to go forward. "When she came in [as Deputy Attorney General], our problems were gone in 30 days. She called me up and said whatever you need in manpower and resources are yours. She is an incredible lady. She is extremely smart and is by far the most qualified person in the Attorney General's race."
St. Clair County Board of Education member Bill Morris (R) said, "I have been asked to serve as Governor Ivey's county campaign coordinator. I would like to introduce the central Alabama Ivey campaign coordinator, George Anderson."
"I am honored to serve as Governor Ivey's field representative," Anderson said. "I came down three
weeks ago from Iowa. When I started out in politics, we did door to door walking from paper lists, that has all been condensed into phone apps. We are using the advantage dialer for phone calling."
"We are the best supported candidate in the state," Anderson said. "We have 67 percent support but we can not let off the gas or we will have a runoff. My job is to make sure that that does not happen. We are reaching out to hard Rs. I was a regional field director for the RNC in Iowa. I also worked for the Iowa Republican Party. I come from an evangelical background. Hopefully I can recruit your help to get Governor Ivey back into office."
State Senator Jim McClendon, R-Springville, said that the legislature set an all-time record. "We are allowed to meet just 30 legislative days in a session. All the time I have been there, we always barely make it. This last session, we actually met 26 legislative days and saved the taxpayers $100,000. Not every bill got passed but teachers got raises. Income taxes and sales taxes are coming in at all time highs. Our economy in Alabama is a reflection of the economy nationally. We put money into the prison system and are going to add some troopers for the first time in years. We have added some money into mental health, but not nearly enough. We may have a federal judge tell us we have to put in more."
Sen. McClendon said that under current law, when cities have over 12,000 residents, the mayor goes from being a voting member of the council to a chief executive with a council being a separate legislative branch. Moody is close to that threshold. "We passed a state law giving those cities a choice. They can make that choice until they reach 25,000 residents."
McClendon said, "I would like to say a word for a candidate in a down ballot race for Agriculture and Industries. Senator Gerald Dial, he has done a lot for St. Clair County. If it had not been for the way the districts were redrawn, I would likely not be your Senator. It would be somebody who lived in some other county and they would not be here. He is a strong friend and ally of mine, and I would love to see him get that position. Agriculture is the biggest industry in Alabama. It is not a very high profile job but a very important job."
Former St. Clair County Republican Party Chairman Paul Thibado said, "I am here to speak for Twinkle Andress Cavanaugh for lieutenant governor. I have always supported her for everything she has run for. I got to know her when she was state Republican Chairman and she was an excellent chairman. She is going to come to St. Clair County and will spend a couple of days here. I will be calling on help with that."
Thibado said, "The new ethics law [HB317] is a decay of the legislative process. I would like to recognize Sen. Jim McClendon for voting against it. It was passed and was signed, and it was a decadence to the state. There will be more money paid under the table, and Jim voted against that and that means a lot to me. That is a bad law that got signed by the Governor and that breaks my heart."
St. Clair County Deputy Freddie Turrentine is chairman of the St. Clair County Party bass tournament. Turrentine reported that the St. Clair County annual bass tournament was a tremendous success and that the party had raised the most they had ever made in the tournament. The party will begin awarding scholarship awards in May.
St. Clair County Republican Party Chairman Lance Bell announced that the next meeting will be at the City Market Grill in Pell City on May 24 at 11:45 a.m.
Judge Robert Minor announced that Judge Bill Weatington was in the hospital for five or six days but got out of the hospital on Saturday and would be returning to work on Friday, April 27.
Riverside Mayor Rusty Jessup announced that he is running for state House District 30 and asked for the group's votes.
The major party primaries will be on June 5, 2018.
Alabama reports 1,750 new COVID-19 cases ahead of July 4th
The seven-day average of cases per day surpassed 1,000 for the first time Friday.
Heading into the Fourth of July holiday weekend, Alabama is reporting more cases of COVID-19 than ever before as hospitalizations continue a worrisome surge and the state's death toll rises.
Since the first coronavirus case was identified in Alabama on March 30, 41,362 Alabamians have tested positive for COVID-19, according to the Alabama Department of Public Health.
The state reported at least 1,758 positive cases on Friday alone, the most since the pandemic began. In the past seven days, 7,645 cases have been reported, the most of any seven-day period since the pandemic began.
The seven-day rolling average of new cases — used to smooth out daily variability and inconsistencies in case reporting — surpassed 1,000 for the first time Friday.
Ahead of the holiday, the Alabama Department of Public Health is urging Alabamians to celebrate at home due to the coronavirus crisis.
On Friday, the Alabama Department of Public Health announced that another 22 Alabamians have died from COVID-19 just in the last 24 hours. That takes the state's COVID-19 death toll to 983. Of those, 96 died in the last week alone (June 27-July 3).
A few simple steps can greatly reduce your chances of being exposed and exposing others to COVID-19. Everyone should practice good hygiene, cover coughs and sneezes, avoid touching your face and wash hands often. Avoid close contact with people who are sick, even inside your home, and maintain a distance of at least 6 feet from others not in your household.
The use of cloth face coverings or masks when in public can greatly reduce the risk of transmission, particularly if the infected individual wears a mask. Many people are contagious before they begin to show symptoms — or may never develop symptoms but are still able to infect others.
Alabama reported an additional 22 deaths Friday, bringing the state's COVID-19 death toll to 983, according to the Alabama Department of Public Health.
Of those, 96 died in the past seven days alone, or roughly 10 percent of the state's total death toll. In the past 14 days, 171 people have died, or roughly 17 percent of the state's death toll.
Even as the number of tests also increases — at least 430,000 have been tested — a larger percentage of tests are coming back positive compared to any other time period, according to the Department of Public Health and APR's tracking.
Roughly 15 percent of tests in the past week have been positive.
The large increases come as Alabama Gov. Kay Ivey on Tuesday extended the current "safer-at-home" public health order, which was set to expire Friday, to July 31.
The number of individuals hospitalized with COVID-19 is also at a new high, with at least 843 people hospitalized with the virus on July 2, the most since the pandemic began.
On Monday, in Jefferson County, where cases are increasing rapidly, residents were ordered to wear masks or cloth face coverings in an attempt to slow the spread of the virus. On Tuesday, the city of Mobile also began mandating masks or face coverings. The cities of Tuscaloosa, Montgomery and Selma have also implemented face covering orders.
Of the 7,645 cases confirmed in the last week, 1,321 — or roughly 17 percent — were reported in Jefferson County alone. Nearly 28 percent of Jefferson County's 4,802 total cases have been reported in the last seven days. Since March, 152 people have died in Jefferson County.
A campaign rally for President Donald Trump that was planned for Mobile on July 11 has been canceled because of the rapidly worsening coronavirus situation there. Mobile County has had 633 newly diagnosed cases in the last week, or roughly 8 percent of the state's cases this week. Mobile County has had a total of 3,904 cases and 134 deaths over the course of the pandemic.
Montgomery County reported 426 newly diagnosed cases in the last week. Overall Montgomery has had 3,947 total cases and 104 deaths thus far.
Tuscaloosa County has 393 new cases this week. The surging number of cases in Tuscaloosa and Lee Counties — where 276 tested positive this week — could potentially put the 2020 college football season in jeopardy. Tuscaloosa has had a total of 2,188 cases and 42 deaths, while Lee County has a total of 1,302 cases and 37 deaths.
Despite making it through several months with relatively moderate increases, Madison County is also experiencing a surge of new cases in recent weeks — with 407 cases in the last week alone. Madison has had 1,271 cases and seven deaths.
Many people are flocking to the beach for the Fourth of July holiday, where the coronavirus is also surging in Baldwin County with 328 new cases in the last seven days. Baldwin had been largely spared to this point with 828 cases in total and nine deaths. This week's increase accounts for 40 percent of the county's total case count.
Alabama is not alone in seeing surging case numbers. Forty of the 50 states reported rising coronavirus cases in the last week. On Thursday, 57,236 new cases were diagnosed and 687 Americans died. The U.S. death toll from the global pandemic has risen to 131,823.
Globally, there have been 11,092,229 cases diagnosed, though the real number is likely much higher. At least 526,450 people have died from COVID-19, and, with 208,860 new cases diagnosed on Thursday alone, there is no sign that this global pandemic will be over any time soon.