Over the past several months, a picture of a shirtless Robbie McGhee, vice chair of the Poarch Creek Indians, dancing with a nightclub entertainer has circulated among tribal members in Atmore and political operatives in Montgomery. The picture along with an accompanying video was first released by a tribal member to highlight what they deemed as unbecoming behavior by a tribal leader.
---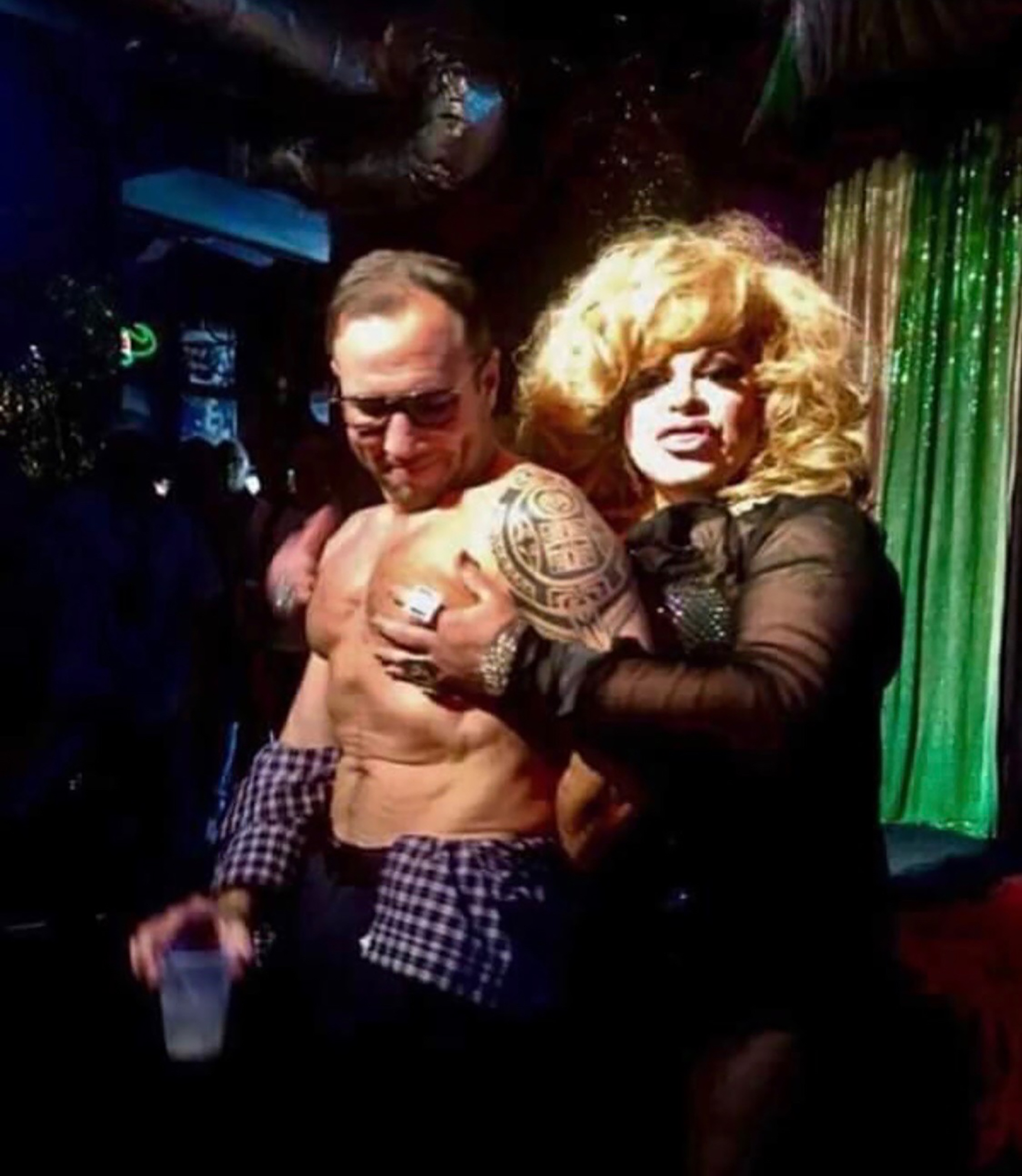 ---
McGhee, as head of the tribe's government affairs operation, has made himself the face of PCI to the political world.
PCI Tribal Council, spokesperson Sharon Delmar says the picture is, "one of many taken during a birthday celebration that Mr. McGhee and a group of friends attended at a New Orleans' nightclub show that is very popular with tourists."
Speaking on behalf of PCI's Tribal Council, Delmar says Alabama Political Reporter's request for information about the photo is "a personal attack and an effort to undermine both Mr. McGhee's character and credibility and, by extension, our Tribe."
The photograph, which has been widely seen by the state's political class, as well as the tribe, only became an issue after tribal members voiced concerns. Also Republican lawmakers—who had received thousands of dollars in campaign contributions from McGhee—began worrying that the image was being weaponized to impact the June 5 Republican primary.
The same worry is being voiced by PCI members who feel the picture of McGhee being embraced by a nightclub performer might play badly in this Saturday's tribal council elections, where McGhee faces a challenge from Tim Martin.
APR received the photo of McGhee and an unidentified performer from multiple sources, including those in Montgomery and Atmore where the picture was first circulated among tribal members.
Delmar, in an email to APR, says the picture was first posted on a nightclub's website but was later taken down at McGhee's request. "A girlfriend of Mr. McGhee's later saw the photo among those posted on the club's website, and he subsequently asked that it be taken down," Demar said. She further writes, "The Tribal Council unequivocaly (sic) supports Mr. McGhee professionally and his right to enjoy his personal time with friends."
In the tribe's official statement, she also suggests this reporter could use some time off to enjoy similar attractions. "We respect the rights of any citizen to enjoy great tourist attractions whether they be in Alabama or Louisiana and suggest that Mr. Britt could use some time off," Delmar wrote.
Lately, McGhee has come under fire for misleading PCI's tribal members about a Land Reaffirmation Act in Congress that would ensure tribal lands are safe from any lawsuit challenging their legitimacy. He has also received criticism for aligning PCI with the embattled CEO of the Business Council of Alabama, Billy Canary.
PCI is concerned that the 2009, U.S. Supreme Court ruling in Carcieri v. Salazar might endanger the tribe's billion-dollar gambling empire.
Earlier this year, U.S. Congressman Bradley Byrne, R-Mobile, successfully shepherded HR1532 through the U.S. House of Representatives, which would have been a "Carcieri fix," as the Reaffirmation Act is also known. However, the bill never made it to the floor of the Senate because U.S. Sen. Richard Shelby refused to support the measure.
For months, McGhee told PCI tribal council members that after her reelection, Gov. Kay Ivey was sending a letter to Sen. Shelby ensuring his support for the measure. Both Gov. Ivey's and Sen. Shelby's people have confirmed to APR that they have no intention of supporting the recent U.S. House Bill, or any bill, to protect tribal lands now or in the future. McGhee's mischaracterization of the political landscape has troubled many council members as well as rank-in-file tribal members.
Last year, McGhee joined forces with Canary after U.S. Sen. Richard Shelby and the state's seven largest corporations determined that Canary's departure from BCA was in the best interest of the state's economic future.
McGhee is reportedly pumping hundreds of thousands of PCI gaming money into BCA to ensure Canary's chosen candidates are well funded in the upcoming Republican primary.
Recently, a Republican candidate for statewide office visited with McGhee, and when the candidate asked about PCI's partnership with BCA, McGhee replied, "We are BCA."
The surfacing of McGhee's picture with a nightclub entertainer caused panic among some in the tribal council according to APR's sources in Atmore. However, the tightly-knit family at the core of PCI's tribe came together to support McGhee as is expected among a group that has been routinely persecuted by outsiders.
Tribal Council member Keith Martin, speaking more forcefully on the matter of McGhee's photo, responded to APR's request for comment saying, in part, "I am one person of a Tribal Council of nine…you have decided to turn on us. You turn on Robbie, you turn on all of us, you little sawed off son of a bitch."
---
Editor's note: APR received the picture of McGhee several weeks ago from a tribal member and only determined to publish it after receiving it a second time from political operatives who planned to use it as part of an attack campaign.
APR respects the tribe's culture and traditions, as well as all people's right to love who they choose. APR values the LGBTQ community and supports Mr. McGhee in living his authentic life.