After abortion bill, former congressional candidate criticizes Emily's List for neglecting women in Alabama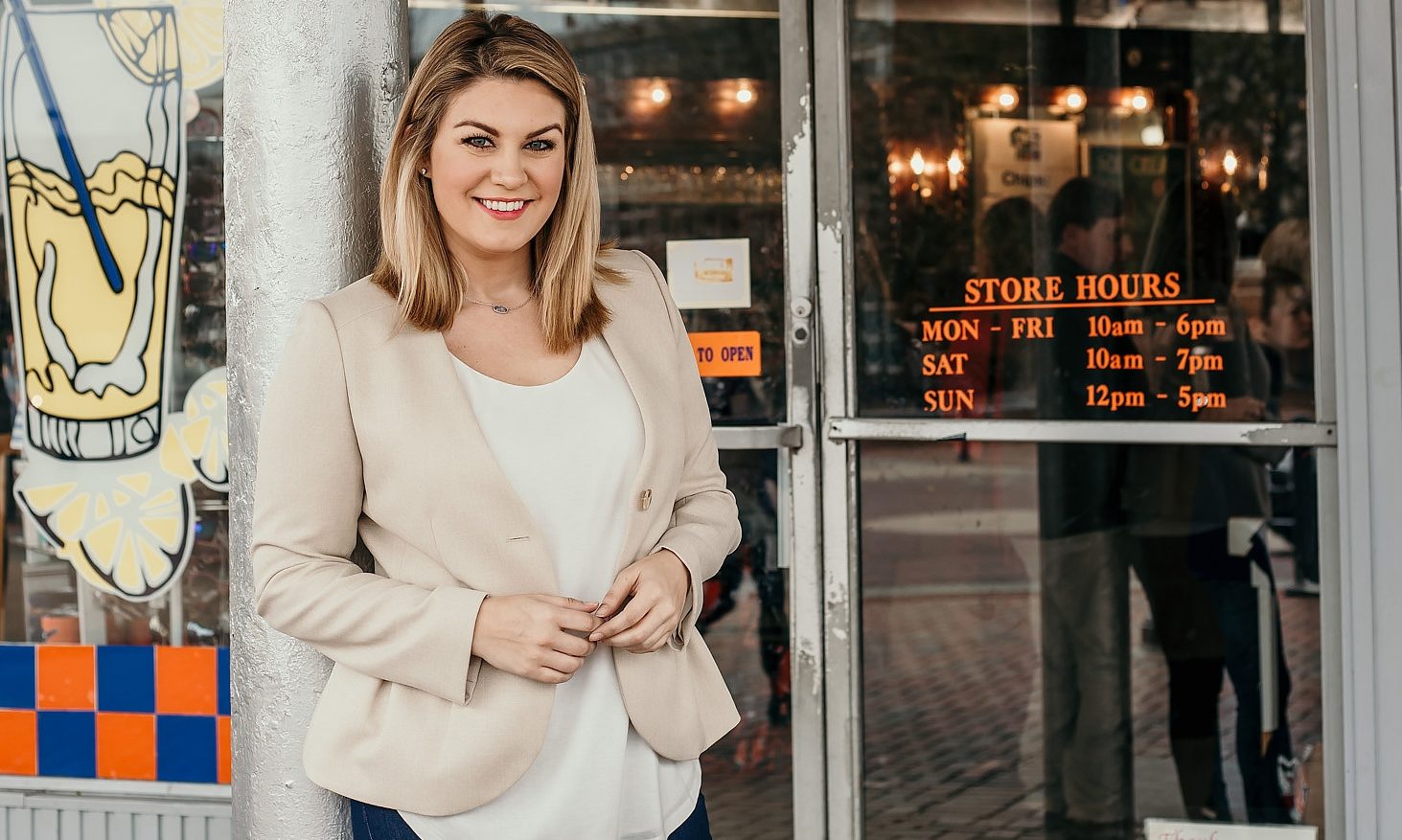 Former Miss America Mallory Hagan sparked nationwide attention when she stepped up against Republican incumbent Mike Rogers to run for Alabama's 3rd Congressional District seat for the U.S. House of Representatives.
A champion for body positivity and a drop in the wave of Democratic women running for office, Hagan had potential to rebrand Alabama's struggling Democratic party, yet was cast aside by several notorious Democratic donors.
Hagan criticized one of these organizations, pro-choice political action committee Emily's List, on Twitter on Wednesday, saying they abandoned women running for office in Alabama in the 2018 election.
In response to an Emily's List tweet calling for more pro-choice Democratic women in the Alabama Legislature in the wake of the Alabama Senate's passage of House Bill 314, which bans abortion in almost all cases, Hagan noted that the organization failed to financially support women who ran for office in Alabama during the 2018 election.
"In a year like 2018, where we had more women running in Alabama than we've ever had in history and some really strong candidates, we received relatively no support," Hagan said.
Emily's List, which has backed notable politicians like Hillary Clinton and Sen. Elizabeth Warren, aims to help pro-choice, female candidates win seats in public office.
According to Hagan, she met with an Emily's List employee in Washington D.C. during her campaign for Alabama's 3rd Congressional District House seat.
"Ironically, I met with a man," Hagan said.
After that meeting and numerous campaign updates from Hagan's team, she said the organization neglected her campaign.
"We reached out a couple of times after our meeting, but they sort of left us with the feeling of, like, 'Eh, you're not going to win, so there's no point,'" Hagan said.
Hagan's meeting with Emily's List made her an outlier among Alabama's female candidates, who mostly did not even have the opportunity to meet them in the first place.
"They really overlook states like Alabama where they sort of feel like we're just a lost cause," Hagan said.
Hagan said the organization seems to only invest in landslide candidates, causing them to ignore important areas like the South where candidates may need more financial support.
"You have to raise a certain amount of money before you're considered a serious candidate, but it takes money to raise money, right?" Hagan said.
Since its founding in 1985, Emily's List has established itself as a huge force in the Democratic party — a party that also did not have Hagan's back during her campaign.
In a speech to her supporters on the night of her campaign loss, Hagan noted that the party did not offer her much support, declaring that "the challenge in the state of Alabama is not the Republican Party; it is the Democratic party."
Though the Democratic party let her down, she has not switched sides. She described the passage of HB 314, which was completely passed by Republican men, as embarrassing and terrifying for the state of Alabama.
"It's absolutely inconceivable to me that we would consider banning abortion when we have not provided the opportunity and resources for women to carry healthy pregnancies to term in the first place," Hagan said.
For those looking to fight against this bill, she recommends donating to organizations like Yellowhammer Fund, the American Civil Liberties Union and Planned Parenthood instead of Emily's List.
"I would just steer clear of organizations that are raising money on the backs of this conversation and didn't actually do anything in 2018," Hagan said.
Print this piece
Opponents accuse Tuberville of supporting amnesty for undocumented immigrants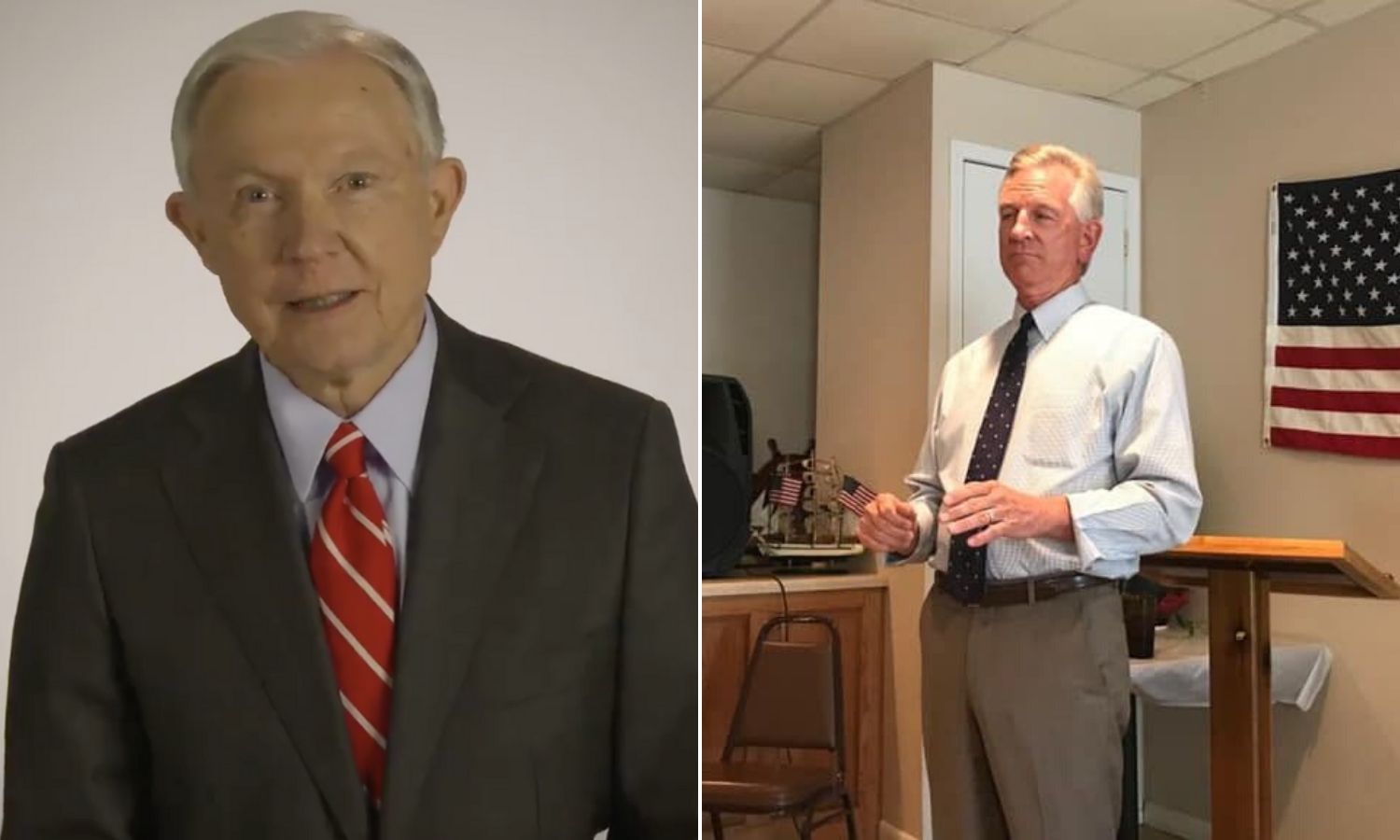 The Senate campaign is heating up as the top three candidates are all going negative. Former Auburn head football coach Tommy Tuberville has attacked Congressman Bradley Byrne (R-Montrose) and former Attorney General and Senator Jeff Sessions of being career politicians. Both Byrne and Tuberville have attacked Sessions for not having adequately served President Donald J. Trump (R) while Attorney General. Byrne has even attacked Tuberville's coaching abilities. The latest attacks on Tuberville accuse him of supporting amnesty for illegal aliens. Sessions even accused Tuberville of being a "tourist."
Wednesday, Sessions announced a new television ad called "Tuberville for Amnesty."
Byrne and Tuberville point to an August speech by Coach Tuberville when he said: "There are people coming across the border that need jobs… and we want them to come over here… Let em' come in and become citizens like we all became citizens."
The Tuberville campaign called the attack "fake news" on Twitter.
Sessions' campaign manager Jon Jones said, "Tuberville is claiming that his own words are 'fake news.' All of them? Tommy Tuberville needs to read the transcript. It is clear that Tuberville supports immigration amnesty, and he is attempting to trick Alabama voters to believe otherwise. In contrast, Jeff Sessions has done more than just say he wants to fix the border – he has already worked alongside President Trump to stop illegal immigration."
The new Sessions ad reads: "Tuberville is trying to trick you, hiding his support for immigration amnesty." Then plays an audio clip of the Tuberville comment from August
Tuesday, Byrne told reporters in Trussville: "I can tell you right now this issue about Tommy Tuberville's position on amnesty is a key issue. And so we're going to keep telling people about his position on that and let him explain why he doesn't think that's amnesty."
"Let em' come in and become citizens like we all became citizens," Tuberville is quoted in the ad.
Tuberville has denied supporting amnesty and says that he supports President Trump's immigration agenda.
The Sessions ad further charges: "And Tuberville's not even from Alabama, he's a tourist here. He lives, pays taxes and even votes in Florida."
On Tuesday, the Tuberville campaign responded with an attack ad of their own.
"The career politicians are desperate to hang on to their paychecks and power, so they have started airing negative ads full of false attacks and baseless distortions," Tuberville said. "Our new commercial allows us to respond with some hard truths about which candidate wants to drain the D.C. swamp and is tough enough to actually help President Trump get the job done."
The Tuberville ad has Byrne with former Secretary Hillary Clinton and Sessions with Congressman Adam Schiff (D-California) who led the impeachment effort against President Trump. The ad even connects Sessions and Byrne with Sen. Mitt Romney (the only Republican in either House of Congress who found that the President did anything wrong.)
State Representative Arnold Mooney, former Chief Justice Roy Moore, Ruth Page Nelson, and businessman Stanley Adair are also running for the Republican nomination for the Senate seat currently held by Doug Jones (D).
The Republican primary is March 3.
Print this piece