After abortion bill, former congressional candidate criticizes Emily's List for neglecting women in Alabama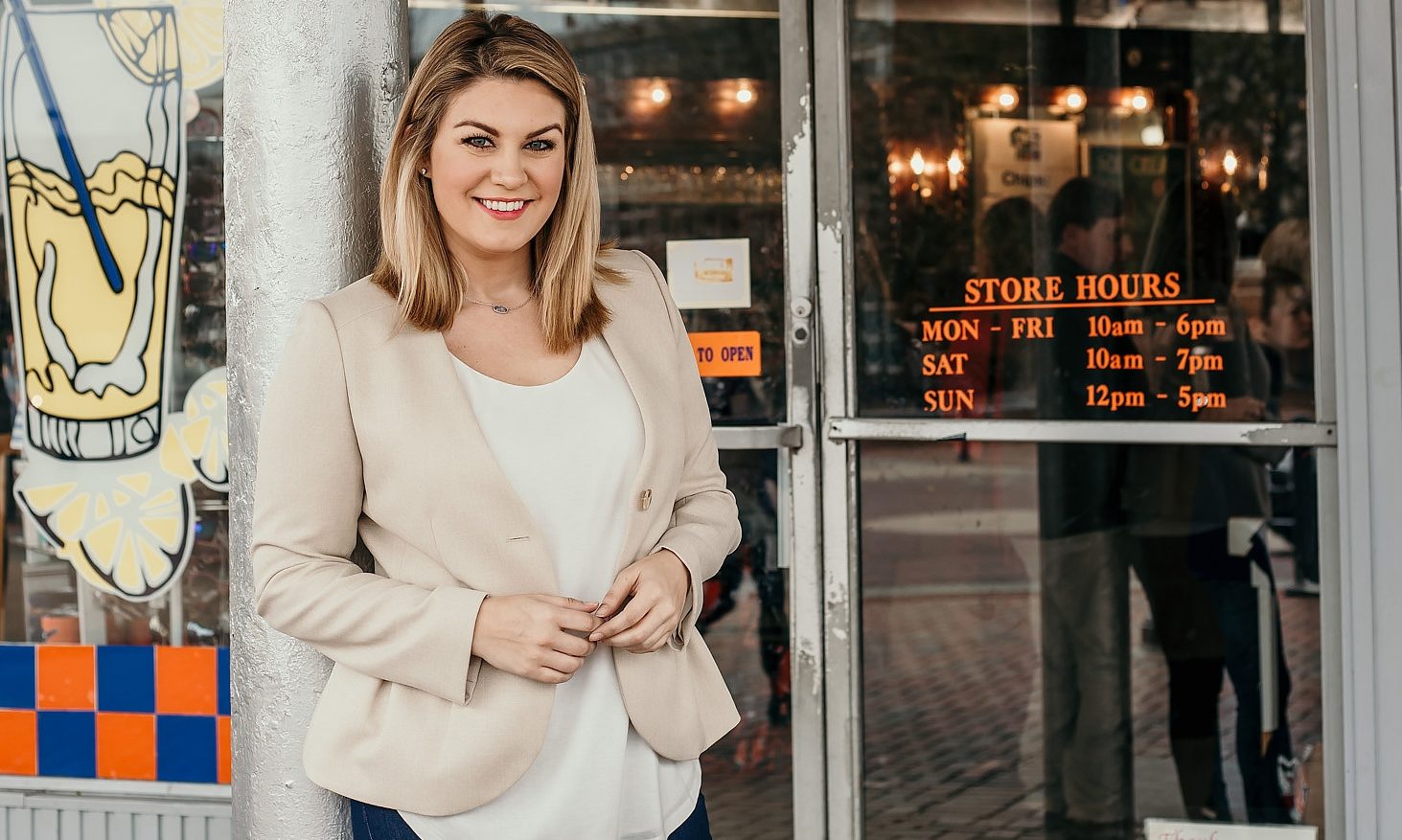 Former Miss America Mallory Hagan sparked nationwide attention when she stepped up against Republican incumbent Mike Rogers to run for Alabama's 3rd Congressional District seat for the U.S. House of Representatives.
A champion for body positivity and a drop in the wave of Democratic women running for office, Hagan had potential to rebrand Alabama's struggling Democratic party, yet was cast aside by several notorious Democratic donors.
Hagan criticized one of these organizations, pro-choice political action committee Emily's List, on Twitter on Wednesday, saying they abandoned women running for office in Alabama in the 2018 election.
In response to an Emily's List tweet calling for more pro-choice Democratic women in the Alabama Legislature in the wake of the Alabama Senate's passage of House Bill 314, which bans abortion in almost all cases, Hagan noted that the organization failed to financially support women who ran for office in Alabama during the 2018 election.
"In a year like 2018, where we had more women running in Alabama than we've ever had in history and some really strong candidates, we received relatively no support," Hagan said.
Emily's List, which has backed notable politicians like Hillary Clinton and Sen. Elizabeth Warren, aims to help pro-choice, female candidates win seats in public office.
According to Hagan, she met with an Emily's List employee in Washington D.C. during her campaign for Alabama's 3rd Congressional District House seat.
"Ironically, I met with a man," Hagan said.
After that meeting and numerous campaign updates from Hagan's team, she said the organization neglected her campaign.
"We reached out a couple of times after our meeting, but they sort of left us with the feeling of, like, 'Eh, you're not going to win, so there's no point,'" Hagan said.
Hagan's meeting with Emily's List made her an outlier among Alabama's female candidates, who mostly did not even have the opportunity to meet them in the first place.
"They really overlook states like Alabama where they sort of feel like we're just a lost cause," Hagan said.
Hagan said the organization seems to only invest in landslide candidates, causing them to ignore important areas like the South where candidates may need more financial support.
"You have to raise a certain amount of money before you're considered a serious candidate, but it takes money to raise money, right?" Hagan said.
Since its founding in 1985, Emily's List has established itself as a huge force in the Democratic party — a party that also did not have Hagan's back during her campaign.
In a speech to her supporters on the night of her campaign loss, Hagan noted that the party did not offer her much support, declaring that "the challenge in the state of Alabama is not the Republican Party; it is the Democratic party."
Though the Democratic party let her down, she has not switched sides. She described the passage of HB 314, which was completely passed by Republican men, as embarrassing and terrifying for the state of Alabama.
"It's absolutely inconceivable to me that we would consider banning abortion when we have not provided the opportunity and resources for women to carry healthy pregnancies to term in the first place," Hagan said.
For those looking to fight against this bill, she recommends donating to organizations like Yellowhammer Fund, the American Civil Liberties Union and Planned Parenthood instead of Emily's List.
"I would just steer clear of organizations that are raising money on the backs of this conversation and didn't actually do anything in 2018," Hagan said.
Print this piece
National Right to Life Committee endorses Aderholt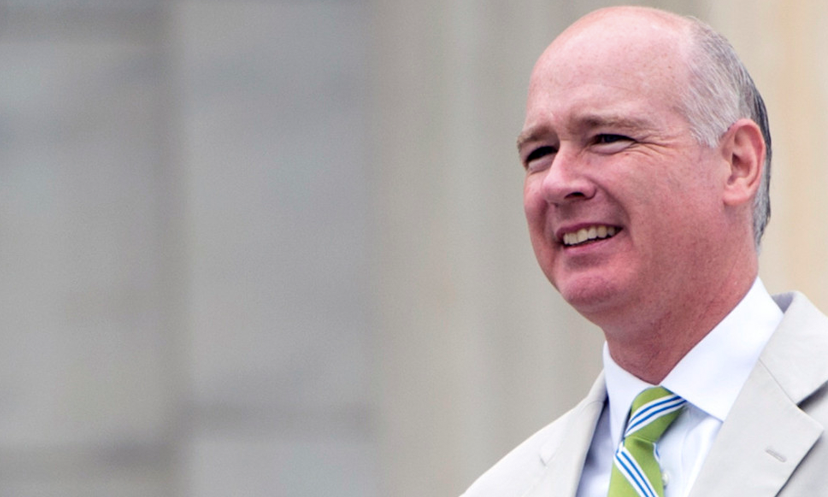 Wednesday, the campaign to re-elect Congressman Robert Aderholt, (R Haleyville) announced that the National Right to Life Committee (NRLC) has endorsed him for re-election to Alabama's Fourth Congressional District.
"I am truly humbled to have the endorsement of the National Right to Life Committee," said Congressman Aderholt. "I have, and I always will, fight for those who are the most vulnerable among us. I cannot think of anyone more vulnerable than the unborn. The National Right to Life Committee is committed to this fight, and it is an honor to fight along side them. As I have said before, no argument on the Pro-Choice side can get around one fundamental fact, abortion stops a human heartbeat."
The NRLC Committee commended Aderholt in its endorsement:
"National Right to Life is pleased to endorse you for re-election to the U.S. House of Representatives," the Committee wrote. "We strongly commend you for maintaining a perfect 100% pro-life voting record throughout the 116th Congress."
"You voted in support of the Born-Alive Abortion Survivors Protection Act," the endorsement letter continued. "This legislation would require that a baby born alive during an abortion must be afforded the same degree of care that would apply to any other child at the same gestational age. You support the Pain-Capable Unborn Child Protection Act. This Act would protect unborn children at 20 weeks, a point by which the unborn child is capable of experiencing great pain when being killed by dismemberment or other late abortion methods. You oppose using tax dollars to pay for abortion, and you oppose taxpayer funding of abortion providers."
"You are a strong advocate for life," the Committee said of Rep. Aderholt. "This endorsement reflects your commitment to strengthening a culture of life throughout our nation and in the U.S. House. We look forward to continuing our important work with you to protect the most vulnerable members of the human family – unborn children, the medically dependent, and persons with disabilities, whose lives are threatened by abortion or euthanasia."
"All voters who are concerned with the right to life and with the protection of the most vulnerable members of the human family should vote to return you to the U.S. House, so that you can continue to work to advance vital pro-life public policies," the endorsement letter concludes.
Robert B. Aderholt is a member of the powerful House Committee on Appropriations, which has jurisdiction over funding the operation of the federal government. He serves as Ranking Member of the Subcommittee on Commerce, Justice and Science. Aderholt also serves as a member of the Agriculture and Rural Development Subcommittee and the Defense Subcommittee. Aderholt is an advocate of fiscal responsibility, truth in budgeting and a federal government that operates within its means.
Aderholt also serves as a commission member of the Commission on Security and Cooperation in Europe (commonly known as the Helsinki Commission). The Helsinki Commission is comprised of 56 countries around the world that together monitors human rights in Europe and Central Asia.
Aderholt believes the federal government serves a critical role in assisting state and local projects regarding economic development. He support pro-growth initiatives that create jobs, strong immigration standards, and robust national security.
Prior to his election to Congress, Aderholt served as Assistant Legal Advisor to Governor Fob James (R) as well as Municipal Judge for the city of Haleyville, Alabama. Aderholt has a bachelor's degree from Birmingham Southern College and a law degree from the Cumberland School of Law at Samford University. He was born on July 22, 1965, and raised in Alabama, Aderholt and his wife, Caroline, have two children.
Congressman Robert Aderholt is seeking his thirteenth term representing Alabama's Fourth Congressional District.
Aderholt faces a general election challenge from Democratic nominee Rick Neighbors.
Print this piece