Medical marijuana users tell their stories to Medical Cannabis Study Commission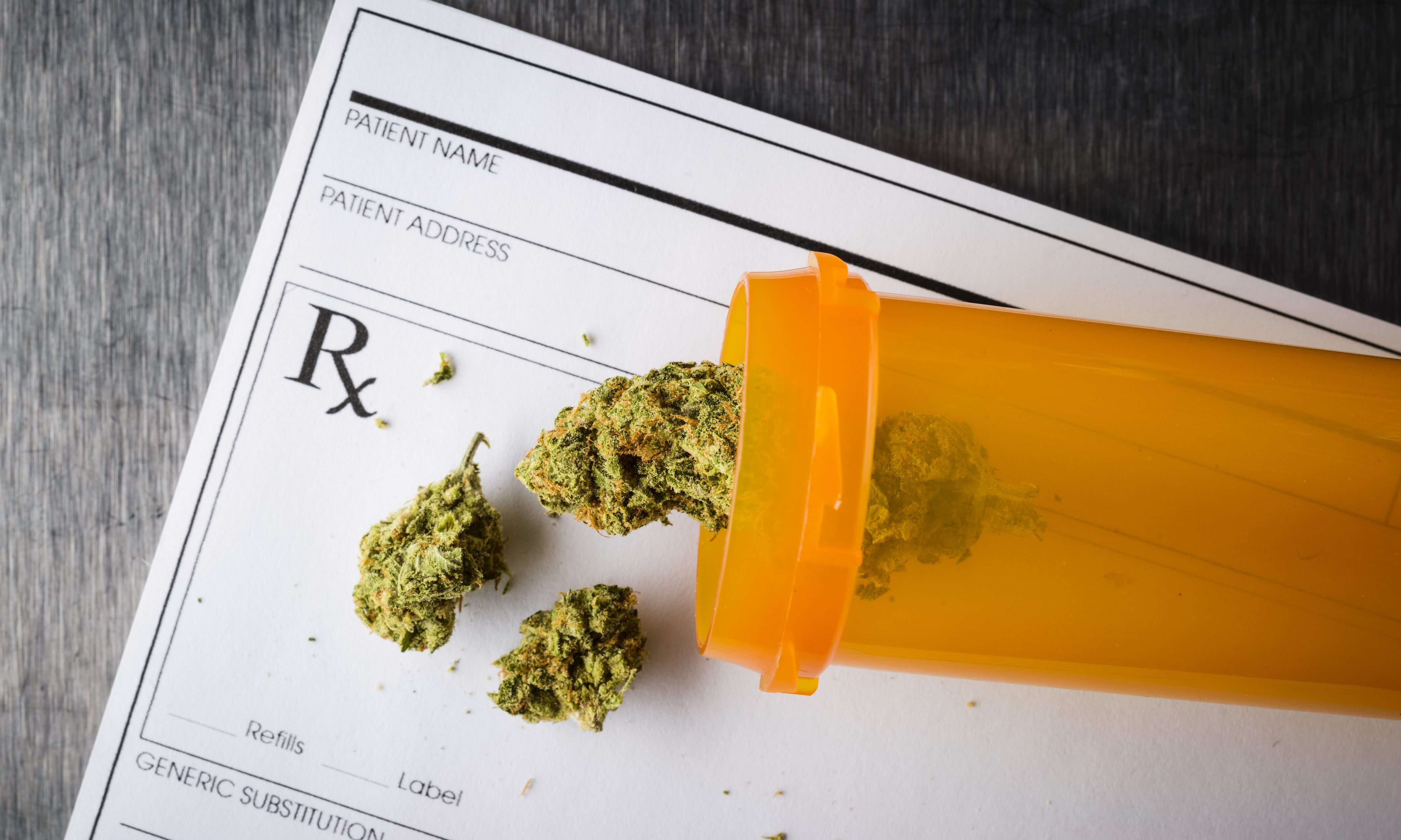 Thursday, the Medical Cannabis Study Commission held its third meeting. The Commission has been tasked with presenting a policy recommendation to the legislature on exactly what the best medical marijuana bill should look like. The Commission held a public hearing in which a number of medical marijuana users claimed that the drug has benefitted them.
Each speaker was limited to just two minutes time to address the commission.
Helen "Marty" Schelper said that her sister died from the chemotherapy used to treat her breast cancer. Shelper said that since then she has met people who were diagnosed with cancer that no longer have cancer using marijuana extracts. Schelper said that her cannabis advocacy began seven years ago when her sister died. Schelper credited marijuana with successfully treating her Lyme disease.
Amanda Taylor, age 45, said that her Father was murdered when she was a child. She was diagnosed with diabetes at at age 17. At age 25 she was diagnosed with cancer. Later she developed stomach issues that led to chronic vomiting and an insulin pump was installed for her diabetes. At a low point she weighed just 99 pounds and was having to use a handicapped cart to shop for groceries. Someone from Colorado introduced her to marijuana to deal with her potentially fatal, for a diabetic, stomach issues. Because cannabis is illegal in Alabama, even for someone with a medical need she moved to Arizona and is now employed by the medical cannabis industry there.
"I left Alabama because Alabama shut their doors to me," Taylor said.
While still in Alabama she was able to purchase marijuana on the black market.
"I was using cannabis; but I did not know what I was getting," Taylor said.
Lee Vessel is an Air Force veteran, who has studied the marijuana literature heavily.
"There is an epidemic of suicide in my community," Vessel said. "There are 22 veteran suicides a day.
Vessel said that he is involved in a charity in California that get veterans out of their homes and into activities; but unlike other charities medicinal cannabis was used in those activities.
"In California, I met hundreds if not thousands who said that medical cannabis helped to ease the symptoms of their chronic conditions," Vessel said. "Unlike opioids it is not an addictive pain killer with the ability to kill via overdose."
Tina Crim said, "I am 43 years old and I live in Decatur, Alabama. I have multiple health issues. I broke my neck in a car wreck six years ago."
"They told my family I was going to die," Crim said. that she could not even keep water down. Her doctor recommended synthetic THC (the active chemical in marijuana). She was reluctant to use it because of the stigma; but it worked and she was able to keep food down.
"Had he not given me that medicine I would not have walked out of that hospital," Crim said. I and my doctor have fought with the insurance company for years to keep on that medicine. Eventually the insurance stopped paying for the synthetic THC that she was taking and her symptom resumed.
"My husband's work sent him to California" (where marijuana is legal), Crim said. "I got a medical marijuana card in California. I was eating toast and butter after 14 days. You can't tell me that medical marijuana does not work."
"I have a rare blood disease that has taken me to the hospital several times," Joseph Fannin said. "I began leaving the state to go to Florida (which also legalized medical marijuana) to get treatment. Since I have been back in Alabama I have been getting sick again."
"This plant is so important not just medically, but for the ecosystem as a whole," Chera Howard said. "It is good for soul regeneration and good for the environment."
"I was a UPS driver for 18 years," David Grantham said. "I stepped off a curb and shattered my ankle. I had five reconstructions on my ankle."
Grantham developed a complication that inflamed his nerves, "It burns my body inside out."
Doctors attempted to relieve the pain with prescription pain medication. "I did not know who my parents were," "Now I go to Colorado and I have doctors in Florida. I am considering moving to Colorado. I smoke it and I am me again. I should not have to leave Alabama."
"I am tired, my body is tired, my story is I am literally just tired," Grantham said. "The suicide rate for what I have is about 70 percent,"
"I was supposed to be in a wheelchair years ago," Grantham said. "I have a spinal chord stimulator in my back. It took me a year to recover from the surgery to put it in and now it needs to be taken out and replaced."
Timothy Morris said that he is mechanic who has had five bypass surgeries and back surgery. He also has muscle cramps and neuropathy in both legs that is extremely painful.
"In 2010 I tried to go back to work," Morris said. "It is 100 degree in those shops. I couldn't do it anymore."
Morris says that he likes motorcycles; but he has a motorcycle that he can't ride. "I can't do it anymore. I have children and grandchildren. I want to do things with them and I can't do it anymore."
"I have done marijuana," Morris said. "I smoked it as a kid, but not medically."
"I don't care to take a pill," Morris said and does not want to take prescription opioids.
"When people scream out we should give help," Morris said. "I get no help and I am mad. I have lived in Alabama almost my whole life; but maybe I should leave the state." "The pain that I am in now is ridiculous. It is uncalled for."
"In June this year I was diagnosed with cancer," John Day said. "I started chemotherapy and began using medical marijuana to deal with the nausea."
"I am 56 years old and soon to be grandmother of five," Michelle Rhodes said. "Frankly I think it is sad that we have to come and beg to use a plant that has been in the food chain for thousands of years."
"I have been indulging since I was 14 and frankly, I think it is why I have stayed away from the pharmaceuticals. I don't trust them," Rhodes said. Rhodes said that her son died from a brain tumor. She believes that conventional medicine killed her son and that marijuana would have been a better treatment.
No one spoke at the public hearing in opposition to legalizing medical marijuana.
State Senator Tim Melson (R-Florence) is an anesthesiologist and the chair of the commission. He introduced medical marijuana legislation last year and intends to introduce it again this year.
"I want your comment and your input," Melson said of state agencies and law enforcement. "We want to protect employers and employees" who want to have a safe workplace in this bill and wants to hear from law enforcement; but "The time is now. Don't come to me when we are in session in February."
Melson said that the bill will be written, "Based on the science not the emotion."
"The next meeting of the commission will be November 7," Melson said. "We will have an expert that just got back from Israel who has seen all the latest research. Like me five to six years ago he would not have even considered this."
Alabama lawmaker pre-files legislation to allow removal of Confederate monuments
If passed, the measure would permit counties and cities to relocate historic monuments currently located on public property.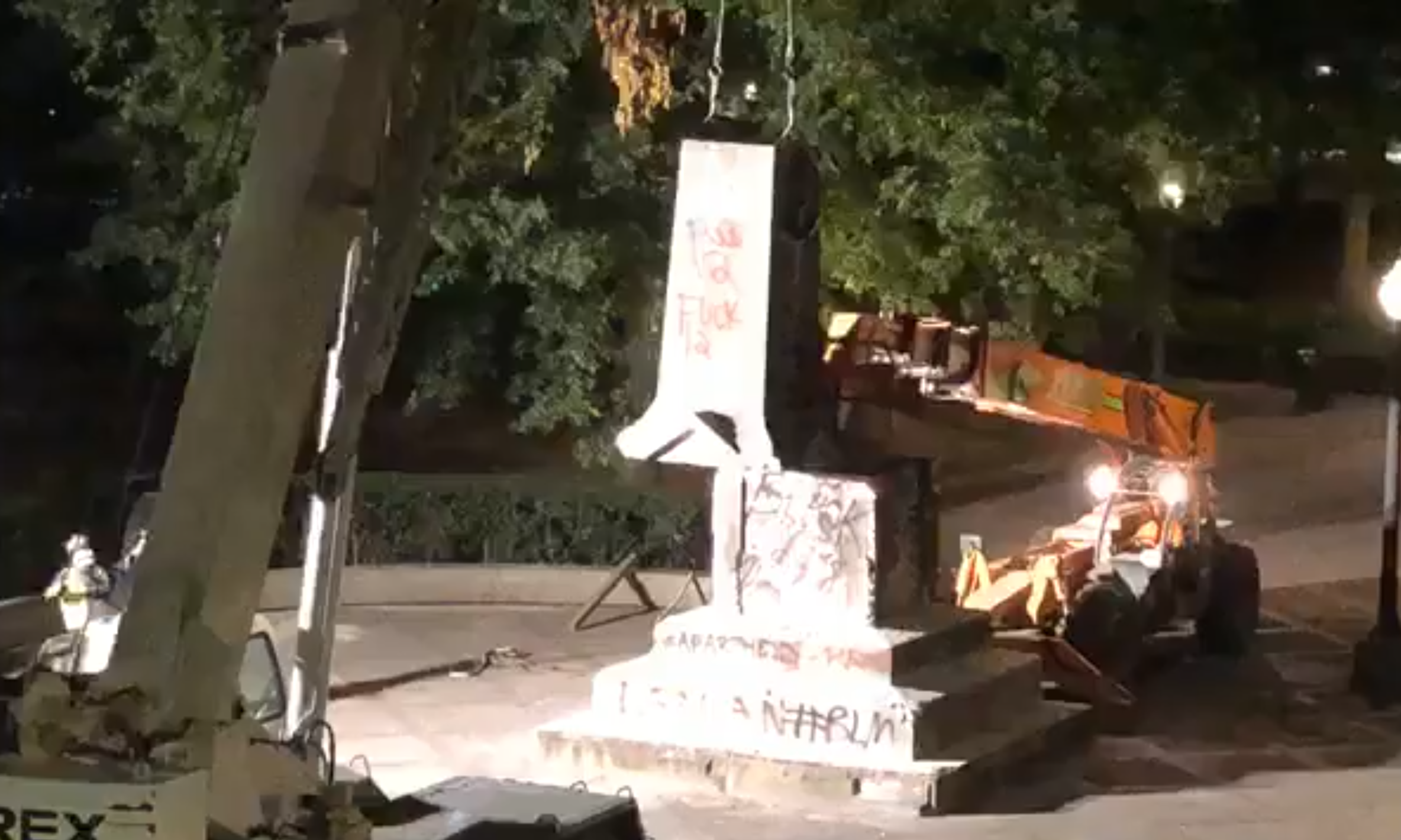 Alabama State Rep. Juandalynn Givan, D-Birmingham, introduced legislation this week in advance of the 2021 legislative session that, if passed, would permit counties and cities to relocate historic monuments currently located on public property. Givan's bill, HB8, would also provide for the relocation of historic memorials to sites appropriate for public display.
"Across the state of Alabama, citizens are calling for the removal of prominently placed statues and monuments that are insensitive or offensive to the communities that surround them," Givan said. "City and county governments must be able to address the demands of their citizens. This legislation provides a tool for local governments to safely remove these artifacts so that they can be moved to a site more appropriate for preserving or displaying the historical monument."
Removing the monuments and historical markers is currently illegal under Alabama's Memorial Preservation Act, which the state Legislature passed in 2017. Givan has been an outspoken opponent of that Republican-sponsored legislation. In 2018, Givan introduced a measure to repeal the bill that barred the removal of monuments.
"I believe HB8 can achieve bipartisan support," Givan said. "My bill seeks to balance the wishes of the people. It respects the will of communities that want the monuments removed. It also respects those who wish to preserve history. With this legislation, Confederate monuments could be relocated to a public site, like Confederate Memorial Park, whose purpose and mission is to interpret and tell these stories. When the Legislature convenes, I hope to have the support of both the House of Representatives and the Senate."
If enacted, HB8 would permit county and municipal governments to remove memorial monuments, including permanent statues, portraits and markers, located on public property in their jurisdictions. It would require a transfer of ownership of the removed monuments to the Alabama Department of Archives and History or the Alabama Historical Commission. Finally, the bill would instruct Archives and History or the Historical Commission to maintain and display monuments removed by local authorities in a location accessible for public display.
The Southern Poverty Law Center, which keeps track of Confederate monuments and memorials across the country, released an update to its Whose Heritage report, which tracks symbols of the Confederacy on public land across the United States. They report at least 30 Confederate symbols have been removed or relocated since George Floyd's death on May 25, 2020.
These include 24 monuments removed, 5 monuments relocated and the Mississippi state flag replaced. Since the Charleston church shooting in 2015, 115 total symbols have been removed from public spaces. These include 87 monuments that have been removed or relocated from public spaces. At least 78 monuments were removed and nine were relocated.
SPLC says there are still nearly 1,800 Confederate symbols on public land, and 739 of those symbols are monuments. The SPLC has prepared an "action guide" to help community activists target Confederate historical markers and memorials for removal.
President Donald Trump has denounced what he calls "cancel culture" that seeks to remove historical monuments and statutes.
"There is a growing danger that threatens every blessing our ancestors fought so hard for, struggled, they bled to secure," Trump said. "Our nation is witnessing a merciless campaign to wipe out our history, defame our heroes, erase our values, and indoctrinate our children."