Sewell pushes tool for Alabamians who don't ordinarily file tax returns to get coronavirus direct payment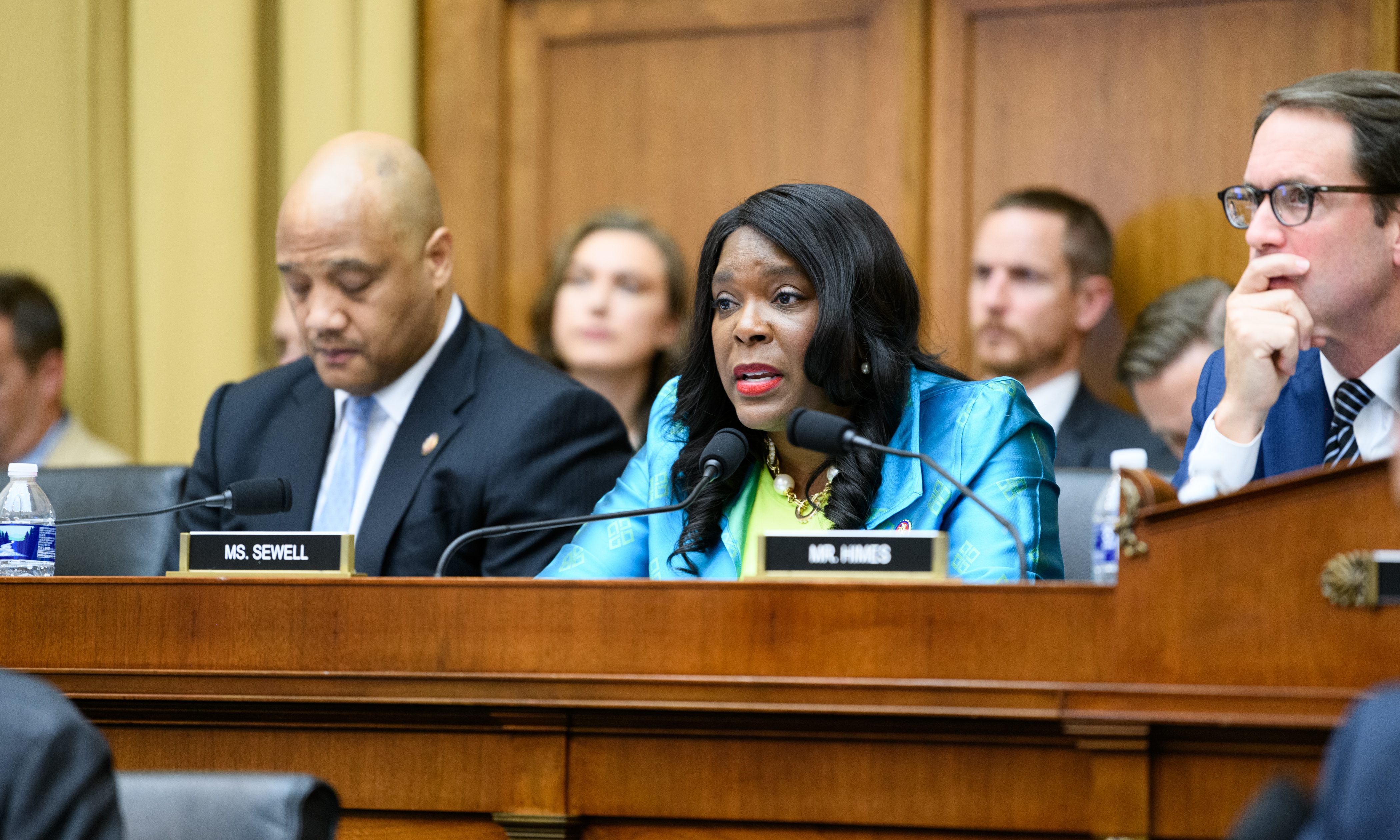 Congresswoman Terri A. Sewell, D-Montgomery, announced tools Thursday to help Alabamians who do not normally file income tax returns the ability to still receive their coronavirus crisis direct payment.
"The IRS has released important new information for Alabamians to access their coronavirus direct payments," Sewell said in a statement. "Over 80 million Americans have received their direct payments in the past week, but there are important steps you can take to make sure your payment reaches you quickly if you have not yet received it."
"Today, the IRS announced you can also check the status of your direct payment and submit direct deposit information if it is not already on file with the IRS", Rep. Sewell continued.
To check the status of your direct payment, click here.
"Last week, the IRS launched a new web tool allowing quick registration for coronavirus direct payments for those who don't normally file a tax return," Sewell continued. 'The non-filer tool provides a free and easy option designed for people who don't have a return filing obligation – like many of the most vulnerable in our district."
"This tool will help Alabamians who wouldn't normally file a tax return receive their direct payment faster," Sewell explained.
The PPP was enacted as part of the CARES Act (H.R. 6481) to help Americans who have been impacted by the forced economic shutdown to fight the spread of the coronavirus strain SARS-CoV-2, that causes the coronavirus.
22 million Americans have filed for unemployment in the last four weeks. More Americans are now unemployed than in the lowest depths of the 2008 t0 2009 Great Recession. We have literally gone from the strongest job market in the last 51 years to the worst job market in the last 81 years and due to social distancing the whole job interviewing and application process has gone online, in the employers that are even considering adding workers.
Globally there are 2,182,823 diagnosed cases of COVID-19. 145,551 of those have already died, including 34,641 Americans. At this point the mortality rate of COVID-19 appears to be less than two percent so over 98 percent of the people currently infected with the illness will recover within the next three weeks. 547,589 people around the globe have already recovered and have been cleared by their doctors. Only 4 percent of active cases globally are in serious or critical condition.
At this point, we mostly have only been able to test people with COVID-19 symptoms, people known to have had close contact with an infected person, or people in nursing homes or on the front lines in the health care industry. The 3,411,394 tests that the U.S. has given has revealed 678,210 Americans who were infected. There is also an unknown number who were infected and who showed no, or very mild, symptoms of their illness thus were likely never tested for the disease.

Congresswoman Terri Sewell represents Alabama's Seventh Congressional District.
Sewell votes in favor of National Apprenticeship Act
The bill would invest more than $3.5 billion to create nearly one million new apprenticeship opportunities.
Congresswoman Terri Sewell, D-Alabama, last week voted in favor of the National Apprenticeship Act, legislation to reauthorize the National Apprenticeship Act for the first time since its enactment in 1937.
The new National Apprenticeship Act will create one million new apprenticeship opportunities over the next five years. Registered apprenticeships provide workers with paid, on-the-job training, and are the nation's most successful federal workforce training program.
"As a long-time supporter of expanding registered apprenticeships, I am thrilled to support today's legislation to provide 1 million new apprenticeship opportunities over five years," Sewell said. "Our Nation is facing the worst economic downturn since the Great Depression and estimates show that more than 7 million of the pandemic's job losses will be permanent. We need bold investments like those in the National Apprenticeship Act to accelerate the economy and help get the American people back to work in stable, good-paying jobs of the future."
The bill invests more than $3.5 billion over the next five years.
The act establishes a $400 million grant program to support the expansion of apprenticeship opportunities, including pre-apprenticeships and youth apprenticeships, which will increase $100 million annually to reach $800 million by 2025.
The legislation also codifies and streamlines standards for registered apprenticeship, youth apprenticeship and pre-apprenticeship programs to make it easier for both apprentices and employers to participate in high-quality apprenticeships and codifies the Department of Labor's Office of Apprenticeship.
It directs the office to convene industry leaders, labor organizations, educators and others to expand apprenticeships into new occupations and sectors.
Supporters say the bill could yield $10.6 billion in net benefits to U.S. taxpayers in the form of increased tax revenue and decreased spending on public-assistance programs and unemployment insurance, and that nothing is more effective at breaking the cycle of poverty than a well-paying full-time job.
Sewell is about to enter her sixth term representing Alabama's 7th Congressional District.