Opinion | Licensing away economic prosperity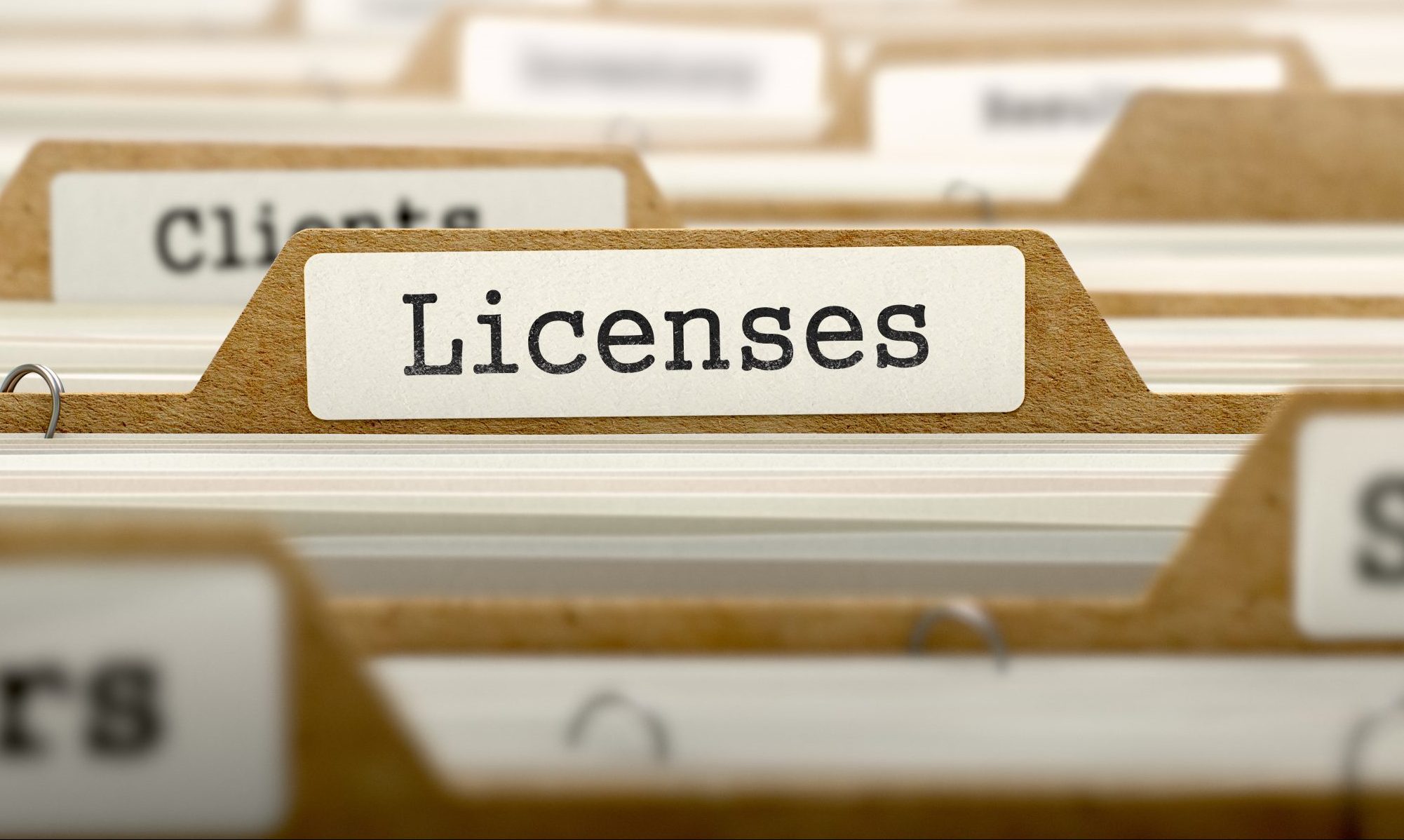 By Allen Mendenhall
Executive Director of the Blackstone & Burke Center for Law & Liberty
Do you want to alleviate poverty in Alabama? Do you want to curb the power of special interest groups over government agencies? Do you want more affordable goods and services in basic industries?  Do you want to help disadvantaged groups find good jobs and become productive citizens? Do you want to reduce the population of our overcrowded prisons?
If you answered yes to any of these questions, you should read a new report published by the Alabama Policy Institute titled "The Costs of Occupational Licensing in Alabama." Coauthored by Daniel Smith (Troy University), Courtney Michaluk (Troy University), David Hall (Troy University), and Alex Kanode (George Mason University), the report details the effects of occupational licensure on our state.
What is occupational licensure? In short, it's governmental regulation requiring people to obtain a license before entering into certain trades or fields. Sounds harmless, right? Aren't these regulations in place to protect consumers from exploitation and inexpert practices? Such reasoning led to the rise in occupational licensure, which today extends to several zones of economic activity.
However well-meaning, occupational licensure has had unintended consequences on the people it's designed to protect. Instead of helping average consumers, it lines the pockets of industries that have lobbied to regulate away entrepreneurial forces that drive down costs.
If you're poor and trying to find low-skilled work as a barber, manicurist, eyebrow threader, hair stylist, school bus driver, or shampoo assistant, you must obtain a license first. This license may be prohibitively expensive because of renewal fees, coursework, continuing education, and so forth.
"Alabama licenses a total of 151 occupations," according to the report, "covering over 432,000 Alabama workers, which represents over 21 percent of the labor force." Think about that: more than two of every 10 people working in Alabama need a license to do what they do for a living. Licensing boards governing admission standards and prerequisites can mandate expensive training and dues that don't affect the quality of industry services.
Economists refer to occupational licensure as a barrier to entry. Barriers to entry ensure that those already within a profession or trade can raise prices to artificially high levels, in effect squeezing out competition by using the mechanisms of government to control the market.
Inflated prices harm low-income families who cannot afford to buy what they could have bought if the market had set prices based on natural supply and demand. Spouses of military service members often suffer from occupational licensure because, when they move from state to state, they must jump through hoops to enter the licensed profession in which they practiced in other jurisdictions.
Occupational licensure is, in short, a net burden on the economy, escalating prices, limiting consumer choice, and restricting economic mobility.  The API report estimates that the overall costs of occupational licensure in Alabama exceed $122 million. That's a lot of money. What can be done to keep some of it in the hands of the ordinary people who need it most?
The report proposes five reforms for Alabama policymakers:
"[T]hey can reform current procedures for extending occupational licensing to new occupations and mandate thorough review processes to ensure that licensing is not extended to new occupations without a demonstrable and severe threat to consumer safety that cannot be overcome with the market mechanisms, such as consumer or expert reviews, reputation, guarantees, or private certification, or the already existing government laws, such as those dealing with liability, fraud, misrepresentation, and false advertising."
"[T]hey can establish procedures to systematically review all licensure requirements for currently licensed occupations to ensure that they do not require unnecessary or excessive requirements or costs for licensure.
"[T]hey can systematically review all currently licensed occupations to determine, individually, whether a demonstrable severe threat to consumer safety exists. If not, they can remove occupation licensing entirely for those occupations."
"[They] can explore licensure reforms that specifically target ex-offenders" to reduce the prison population and criminal recidivism.
"[They] can … explore occupational licensing reform with military members and their families in mind."
A short article cannot capture the nuance and particulars of the entire report; readers should view the report for themselves to make up their own minds.
During this time of partisan divide and political rancor, people of good faith on both the left and the right can agree that something needs to be done about occupational licensure. The problem cannot continue to grow. It presents a unique opportunity for Republican and Democratic lawmakers to come together to ease economic burdens on the people of Alabama. Let's hope they seize it.
Allen Mendenhall is associate dean at Faulkner University Thomas Goode Jones School of Law and executive director of the Blackstone & Burke Center for Law & Liberty. Visit his website at AllenMendenhall.com.
Print this piece
Opinion | Alabama doctor: We've lost precious time and must act now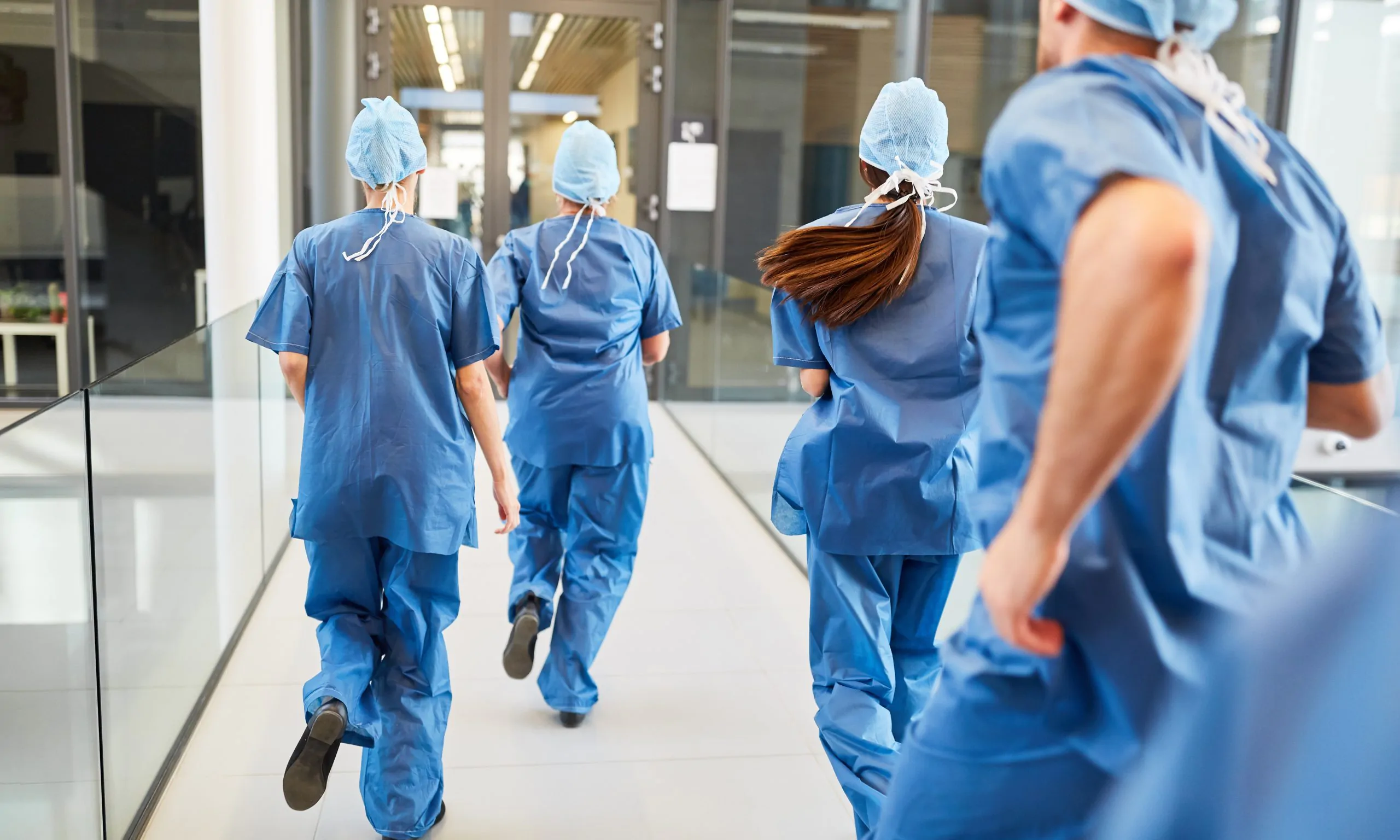 Disclaimer: The opinions expressed in this perspective are my own.
My home air conditioning unit broke this week. Worst possible time, right?
Fortunately, it was an outdoor problem, so the repair guy didn't have to come inside.
When he approached the door to discuss the problem, I told him I was an intensive care unit doctor at one of the largest hospitals in the country who couldn't risk any potential coronavirus exposures and asked him to stand as far away from me as possible.
He responded, "Think this whole coronavirus thing is real?"
The way that our political leaders have failed at handling this pandemic has seeped into the culture. This nonchalant attitude was modeled by Alabama's leaders who acted like this could never happen in our state two weeks ago, by spring breakers enjoying themselves on the beaches despite pandemic warnings last week, and by my repair guy who was completely oblivious just a few days ago.
Political action was needed weeks ago when those of us in the medical community were sounding the alarm. We now have lost precious time, and the president is even considering loosening restrictions.
Meanwhile, my wife and I are planning how to isolate me away from my kids for the next several weeks, since my friends and I are anticipating placing many Alabamians on ventilators as we see severe cases skyrocket.
Allow me to make one last plea for the state of Alabama.
Our state political leaders are doing the equivalent of sitting at the dinner table wondering if we should buy a weather radio for protection while a tornado is at the front door, and the president is about to let everyone go outside to play.
Time is of the essence. Please urge your leaders and Gov. Ivey to implement much heavier action in Alabama now. More shelter in place orders are needed across the state like what Birmingham did on Tuesday.
This is the minimum we need to give our state's healthcare system the most essential commodity it needs right now – time.
Some people are doing great at social distancing and are taking this very seriously. I thank you for this. However, the average person is barely listening to even these simple requests.
Staying at home is the most basic way to flatten the curve. Loosen this recommendation any further as the president has suggested, and it will magnify the Alabama April 2011 tornado outbreak by several fold. Nine years later, this is our "James Spann with no suspenders," "respect the polygon," "once in a generation" moment, Alabama.
I urgently plead with our local and state leaders to quickly take the next steps needed to proactively protect all of us right now. Our healthcare systems need the valuable time to build capacity at a reasonable pace, figure out treatment options for this novel virus, and hammer out backup plans.
I see several other immediate priorities. At the national level, rather than waiting for corporations to pivot towards mask and ventilator making, we need to invoke and implement the Defense Production Act now to generate vital medical supplies to protect those of us on the frontline and our patients.
The outpouring of community support for making masks is amazing. We are grateful, but the federal government could make them to scale. My colleagues across the US are unsafely reusing masks, especially N95 masks that are supposed to be reserved only for those of us on the very front of the frontline. Please don't hoard these masks. Rather, donate them to your local hospital.
At the state level, our leaders should ensure that rural and small-town hospitals, such as the ones in my hometown of Anniston, are adequately prepared with the supplies and communication structures needed to identify and ration critical needs and workforce. I know many aren't ready. As the virus spreads quickly throughout the state, hospitals in rural Alabama will most surely run out of supplies unless we act quickly to help them. The federal government isn't stepping up at the moment.
Finally, and at the very least, we need our leaders to be highly visible on television continuously urging citizens to stay at home every day. Other countries that have successfully controlled the pandemic have made this a priority and a natural part of all messaging that is being delivered. We should do the same.
Things will get bumpy in the next month, but we in the medical community are here to guide and protect you through this as best we can, Alabama.
I echo the urgency and recommendations of Dr. Anthony Fauci and Surgeon General Jerome Adams.
Please stay at home unless absolutely necessary.
Take care and be safe, Alabama.
Dr. Anand S. Iyer, MD, MSPH Pulmonologist and Intensivist, is a 2003 graduate of The Donoho School in Anniston.
Print this piece