Alabama House Members Calling for Review of RSA Performance
By Brandon Moseley
Alabama Political Reporter
Alabama House member Jim Patterson (R) from Meridianville is calling for an outside audit of Retirement Systems of Alabama investment performance. Rep. Patterson said, in an exclusive interview with the Alabama Political Reporter. "We are not getting good information."
Rep. Patterson said that during the last ten years Retirement Systems of Alabama has been one of the worst performing public pension funds. Those numbers are based on valuations set by auditors hired by the RSA. In the last fifteen years, the Alabama state teachers' pension fund has invested heavily in hard assets like commercial real estate, Alabama TV stations, Alabama newspapers, golf courses, and a box car factory. Valuing real property like real estate and businesses is an inexact science and Patterson questions the methodology used by RSA.
"Commercial property has been the worst performing investment of the last five years." Rep. Patterson questioned the real values of RSA's holdings and says he suspects that the numbers could be worse than what RSA is reporting to the public. Patterson said that he fears that this could "the biggest scandal in this state (Alabama)."
Alabama House of Representatives member Blaine Galliher (R) from Gadsden says, "There is this erroneous assumption that Dr. Bronner is doing an excellent job. Maybe early on he did, but he hasn't in the last ten years." Dr. David Bronner has been the CEO of Retirement Systems of Alabama, which manages the pension funds for Alabama's teachers, state employees, and state judges since 1973.
Galliher wrote on his Facebook account: it is "important that all read this article and realize, there is no such thing as "too big to fail." I am not advocating taking over RSA–BUT–we put in close to $1 billion to shore up the RSA last session and it is anticipated that we will have to put in over $1 billion for 2013. That is money that could be used for raises, equipment, buildings, technology, and many other needs. This is real. I am really aggravated about those that advocate Bronner as the best thing since sliced bread, when for the last ten years RSA has been in the bottom 10 percent of retirement programs in the U.S. Again, I do not want to take over RSA but it is $1 billion of taxpayer money that should be going to the educational system and employees. I do think it is time that there be an accounting to the taxpayers since it is their money. If you are a public employee it is your money that is at stake. All I am asking for is answers to your return on investments and your retirement future. Again, not wanting the legislature to "take over" RSA as being purported but I do want some answers to tough questions like how much are the golf courses making? Why wasn't there a prior lease on the rail car plant? Why did we continue to buy stock in USAir when we knew it was going bankrupt? I am not a financial genius but I too have an investment in this issue."
By Alabama law, when RSA does not return at least 8 percent on its' investments, the Alabama taxpayers have to pay in to the RSA to make up for the poor performance of RSA's investments. This money is taken from the Alabama Education Trust Fund. Last year, the state legislature increased the amount of contribution that teachers paid into their retirements. Rep. Galliher said that this was due to the poor returns of RSA's investments. Rep. Galliher said that when Dr. Bronner began diversifying into newspapers, television stations, and golf courses performance declined. Alabama House member Galliher says that the taxpayer money that the state legislature will have to use to shore up RSA could and should have been used in the classroom. "We are at the bottom versus other states. I would like to see some accounting. The teachers have not gotten raises in years. Every dollar is important."
Alabama House member Jim Patterson says that RSA has a "fiduciary responsibility to the teachers" whose pension funds that RSA manages. "His fiduciary responsibility is not industrial recruitment." Patterson said that Dr. Bronner has made several investment decisions to increase political power rather than to get the best return for Alabama's teachers. Rep. Patterson cited as examples: RSA's purchase of Community Newspaper Holdings, which owns over 100 small newspapers including some in Alabama and RSA's ownership of Raycom Media which owns over 40 television station in the Southeast, including Fox 6 in Birmingham and Channel 12 in Montgomery. Patterson said, "The reason they own the TV stations is political power."
Rep. Patterson questioned the close relationship between Dr. Bronner and RSA and the teacher's union (AEA) run by Executive Secretary Paul Hubbert until his recent retirement,. Paul Hubbert in addition to his duties at AEA as Chairman of the Board of the Teacher Retirement System and the Public Education Employee's Health Insurance Plan (PEEHIP) Board of Control, Patterson said that "AEA is the political arm of RSA. If you ask the average teacher, they will say that David Bronner is doing an excellent job because that is what they read in that little paper AEA puts out (the Alabama School Journal). The truth is he hasn't. Dr. Bronner has been allowed to do whatever he has wanted to do" and for the last fifteen years he has not performed.
Both Representatives Galliher and Patterson were also critical of Dr. Bronner's decision to invest $625 million in building a railroad car factory in Colbert County. Navistar has recently announced that they would lease the plant that RSA built.  Rep. Galliher estimated that the RSA has lost over $300 million on that investment.
David Bronner also used RSA funds for a leverage buyout of the airline USAir. Eventually, USAir ended up in bankruptcy and an estimated $300 million of pension fund was lost.
Rep. Patterson said that "AEA blames Republicans" for declining teacher take home pay. "They should be blaming Dr. Hubbert and Dr. Bronner for propping up their little empire." Rep. Patterson was also critical of a contract that RSA has with a law firm in New York. According to Rep. Patterson, Dr.Bronner's son is the highest paid lawyer at that firm on that contract. Rep Patterson said that Dr. Bronner and his staff, including Mark Reynolds, pay should be based on investment performance and not be paid direct salaries….salaries Rep. Patterson called "exorbitant."
Rep. Patterson said that he did not favor giving the legislature control of RSA but said that the state "needs an independent investment guy" running RSA and the RSA "need to make money." "You can make money in any market. Hubbert and Bronner are running RSA. The RSA manager 'needs to get the best he can get for the teachers.'"
Rep Patterson said that the state needs a report to teachers and taxpayers about the real health of RSA's investments. "I would like to see an independent audit. All I want are the facts. Are we doing good, or are we not doing good?"
122,000 Alabamians could lose health coverage if ACA is overturned, study finds
President Donald Trump's administration and 18 states, including Alabama, are asking the country's highest court to strike down the law.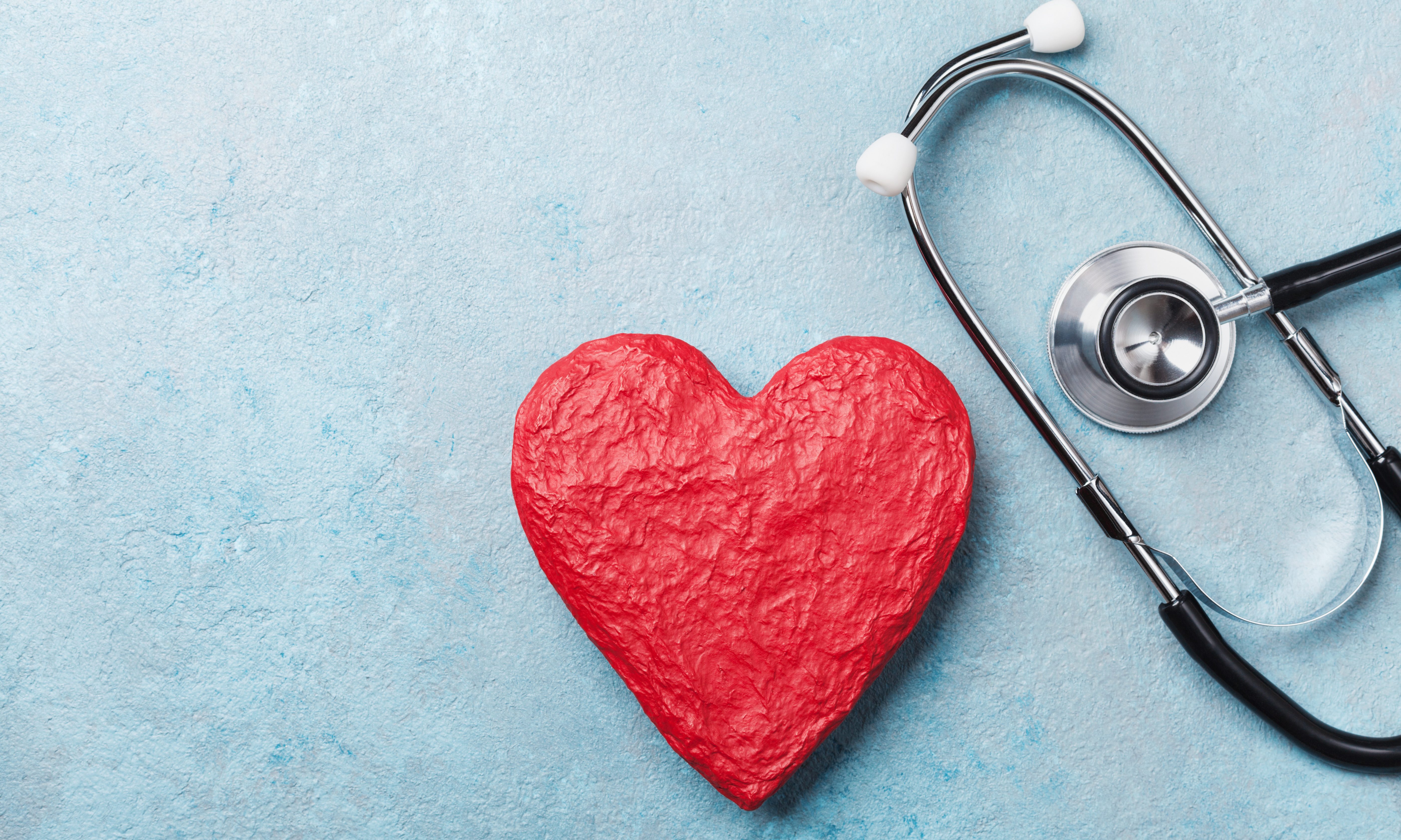 At least 122,000 Alabamians and 21.1 million in the U.S. overall would lose health coverage if the U.S. Supreme Court strikes down the Affordable Care Act, according to a recent study. 
The Washington D.C.-based think tank Urban Institute's analysis found that Alabama's uninsured rate would increase by 25 percent if the court strikes down the Affordable Care Act. Oral arguments in a case against the landmark health care law are to begin on Nov. 10.  
President Donald Trump's administration and 18 states, including Alabama, are asking the country's highest court to strike down the entire ACA. 
Trump, speaking to CBS News's Lesley Stahl in a recent interview, said he would like the Supreme Court to end the ACA. There's concern among many that Trump's pick to replace the late Justice Ruth Bader Ginsburg on the court, conservative Judge Amy Coney Barrett, could be a deciding factor in the repeal of the ACA when the Supreme Court hears the case just after the Nov. 3 election.
"I hope that they end it. It'll be so good if they end it," Trump told Stahl.
"Repealing the ACA would throw our health care system into chaos in the middle of a pandemic and a deep recession," Alabama Arise executive director Robyn Hyden said in a statement. "Tens of thousands of Alabamians would lose health coverage when they need it most. And hundreds of thousands would pay more for coverage or lose protections for their preexisting conditions."
Health care coverage losses could be even larger next year, as the COVID-19 pandemic and recession likely still will be ongoing, according to the study. 
"The ACA has been a health lifeline for many Alabamians during the pandemic," Hyden said. "It provides coverage options for people who have lost their jobs or seen sharp reductions in their income. And it ensures people aren't denied insurance just because they got sick."
Ending the ACA would also reverse gains made in reducing racial disparities in health care coverage, researchers in the study found, noting that overturning the ACA would strip health coverage from nearly one in 10 Black and Latino Americans under age 65, and more than one in 10 Native Americans nationwide would lose health insurance. 
People with pre-existing conditions would be charged higher insurance rates, or have their coverage dropped altogether, if the ACA is struck down, according to the study, which also found that the law's repeal would harm people who have health insurance through their jobs. 
Those who have health insurance from an employer could see their plans reintroduce annual and lifetime coverage limits, and requirements for plans to cover essential benefits and provide free preventive services would disappear, according to the study, as would the requirement for insurers to allow young adults to be covered through their parents' plans.
While millions would lose health care if the law is repealed, the country's top earners would receive tax cuts, according to a study by the Center on Budget and Policy Priorities, which found that the highest-income 0.1 percent of households, which earn more than $3 million annually, would receive tax cuts averaging about $198,000 per year. 
"A portion of these tax cuts — about $10 billion per year — would come at the direct expense of the Medicare Trust Fund, since the additional Medicare tax the ACA instituted for couples with earnings over $250,000 flows to the fund," the Center of Budget and Policy Priority study reads. 
Pharmaceutical companies would pay $2.8 billion less in taxes each year, according to the study, while millions of seniors would pay billions more for prescription drugs due to the gap in Medicare's prescription drug benefit if the ACA is repealed. 
"The ACA has left Alabama better equipped to fight COVID-19 and rebuild our economy after the recession," Hyden said. "And those benefits would be even greater if Alabama would adopt Medicaid expansion.
"Striking down the ACA would harm the Alabamians who have suffered the most during the pandemic and the recession. It would deprive our state of the opportunity to save lives and strengthen our health care system by expanding Medicaid," Hyden continued. "And it would shower huge tax cuts on rich people while making life harder for everyone else. Alabama officials should stop seeking to undermine the ACA and start investing in a healthier future for our entire state."