Sumiton Businessman Stan Cooke Announces His Candidacy for Congress
By Brandon Moseley
Alabama Political Reporter
In the 2010 election, Stan Cooke ran an insurgent Republican primary campaign against 6th Congressional incumbent Congressman Spencer Bachus. Cooke said that Bachus outspent him by over a million dollars. Despite being incredibly outspent, Cooke was buoyed by local Tea Party support and Cook says that in the recount that he received almost 41 percent of the primary vote in 2010.
Cooke is running for Congress again and believes that he accomplished a lot in the last campaign, he said, "We feel like we got our name out there."
Since the last election the State of Alabama has been redistricted. The Sixth District has lost St. Clair County and part of Tuscaloosa County, but has gained most of Blount County.  He feels that redistricting worked to his advantage. "Lots of people know me in Blount County."
Cooke accused Bachus of using his office in the U.S. Congress for personal gain.   Cooke claimed that Bachus as the ranking Republican member of the House Financial Services Committee announced investigative hearings into possible misconduct by the Swiss bank, UBS Swiss.  He alleges that Bachus used the bad press from the hearing to short the stock of UBS Swiss before the hearings. After the hearings, Bachus then bought the stock. Cooke accused Bachus of using his words to influence the stock price while he was trading the stock. Ultimately, UBS Swiss was fined by the federal government. Cooke said that they gave $20,000 to Spencer Bachus' reelection campaign. Many of these allegations have also been reported in other news sources including the CBS News program, '60 Minutes.'
Cooke said that this would be illegal insider trading if carried out by someone in one of the companies. The law prohibits the president from actively trading in the stock market while in office. In fact the President's assets are normally put inside a blind trust. Cooke said that congressmen however can compel corporate officers to testify about their corporation under oath and then some congressmen can legally use the information they gain from the hearings to buy and sell stocks in their personal portfolios.
Cooke said that Congress has exempted himself or herself from the insider trading law. Cooke has accused Bachus and Barney Frank, the ranking Democrat, of using their powerful positions on the financial services committee for their own personal benefit.   Cooke favors legislation that would place limits on Congressional stock trading.
Cooke also said that Congressman Bachus was instrumental in getting Troubled Assets Relief Program (TARP) passed. Cooke also blamed Bachus for being responsible for the repeal of the Glass-Steagell Act, which prevented consumer banks from also selling securities and insurance. Cooke believes that that deregulation ultimately led to the 2008 economic collapse.
Cooke said that foreign banks received $7 billion from the U.S. Federal Reserve and that Congressman Bachus has received campaign contributions from banks that got TARP bailout money.
Cooke said that the leadership of the Alabama Republican Party did not want him to run.
Cooke said that legislation sponsored or supported by Bachus he disagrees with include the Global Poverty Act, the Jubilee Act, the TARP bailout, 'Cash for Clunkers,' the 'Education For All Act,' and the Serve America Act.
On the issue of Congressional term limits, Cooke said, "Inside of me I believe in term limits. I will serve a maximum of 8 years. " In the Senate, Cooke supports limiting senators to two terms for a maximum of 12 years in the Senate.
On the budget, Cooke said there should never have been a super committee. The entire House and Senate should decide the budget. Cooke said that the nation needs a balanced budget amendment.
On the issue of immigration, Cooke said that if elected to Congress, he would support the federal government placing troops on the border, building the border fence, deporting all illegal aliens, and making it a federal crime to hire, rent to, or issue a credit card or a wire transfer to an illegal alien.
On State House Bill 56, however, he predicted that the Supreme Court will overturn it. "Here is the problem. The state can only write laws that do not conflict with federal law." Mr. Cooke believes there are a lot of things that they could have done, but that he believes that HB 56 violates the Supremacy Act which makes federal law supreme over state law.  Cooke said that he thinks both the Alabama and Arizona illegal immigration bills will be overturned by the Supreme Court.
Mr. Cook said that repealing both the Obamacare and the Dodd-Frank Acts would be priorities in the next Congress.  Cooke said that there needs to be a document published listing all the bills that will be repealed "there needs to be a broad stroke approach to this."
Cooke said that he had "no anticipation of a Democrat entering the race. The 6th District is the second most Republican District in the United States and it is 90 percent white." Cooke doesn't believe that a Democrat could win the district and feels that having an unpopular President Barack Obama at the top of the 2012 general election ticket helps the Republican Party candidate.
Al Mickle is also running as a Republican for Congress to represent the 6th Congressional District.
For more information about Cooke and his campaign go to www.vote.com
The deadline to qualify for the Republican Primary is Jan 12.
Print this piece
Feds resolve complaint over "discriminatory" Alabama emergency ventilator policy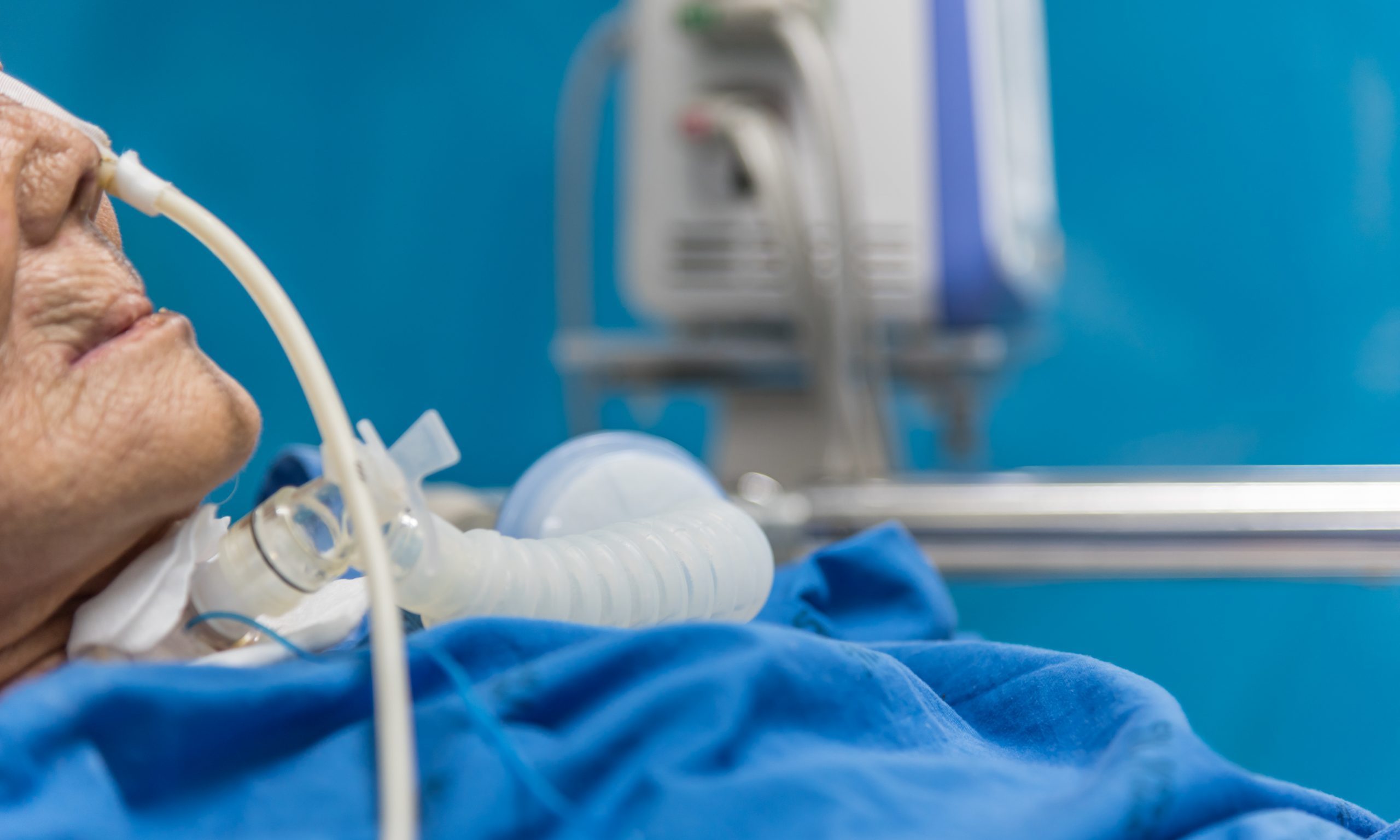 The federal government on Wednesday said it had resolved an investigation into an Alabama's policy regarding triage of pandemic patients and use of ventilators that a federal agency called "discriminatory" against those with intellectual disabilities and older people. 
The U.S. Office of Civil Rights in a statement Wednesday said the Alabama Department of Public Health (ADPH) had agreed to remove all mention of the 2010 document from state websites and that the department would comply with all civil rights laws. 
There were 2,472 confirmed COVID-19 cases across Alabama as of Wednesday afternoon, 67 reported deaths and 314 hospitalizations form the virus.
Of the 144 COVID-19 patients in Alabama intensive care units as of Tuesday, 93 were hooked to the life-saving ventilators, according to ADPH. Ventilators are in short supply in Alabama and in most other states as each is vying to stockpile the machines.
The federal agency was acting on a complaint filed on March 24 by the Alabama Disabilities Advocacy Program and The Arc of the United States that said ADPH's emergency operations plan violated disabled persons' federal disability rights laws. 
According to the state's plan, last updated in 2010, under a "last resort" condition hospitals are ordered to not offer mechanical ventilator support for patients, including children, with "severe or profound mental retardation," "moderate to severe dementia," and "severe traumatic brain injury." 
An ADPH spokesman on March 26 told APR that the 2010 document had already been replaced and that the new document covers a much broader scope of topics than just ventilators, and was developed by a much larger group of people. 
The new document, dated Feb. 28, 2020, does not contain the same language about restricting use of ventilators for the intellectually disabled or older patients, but it also doesn't clarify how, exactly, ventilators are to be used during an emergency triage situation. 
OCR notes the lack of clarity on that in the statement Wednesday. 
"OCR is aware that on February 28, 2020, Alabama released new Crisis Standards of Care (CSC) Guidelines. The 2010 Criteria, however, were still available on some state webpages, and it was not clear whether any of their potentially problematic provisions could still be applied under the new Guidelines," the U.S. Office of Civil Rights said in a statement. 
But OCR said in the statement that Alabama has agreed to comply with civil rights laws and that the old provisions won't be used in the future. 
"The state has agreed to remove all links to the 2010 Criteria from its websites and to comply with applicable civil rights law. It has further agreed to clarify publicly that the 2010 Criteria are not in effect; that it will not, in future CSC guidelines, include similar provisions singling out certain disabilities for unfavorable treatment or use categorical age cutoffs; and that it will also not interpret the current Guidelines in such a manner," OCR said in the statement. 
OCR director Roger Severino in a statement Wednesday commended Alabama for "quickly disavowing problematic triage plans and coming into compliance with federal civil rights laws within days of being contacted by our office. 
"Alabama and other states are free to and encouraged to adopt clear triage policies, but they must do so within the guardrails of the law," Severino said.
"We are pleased that the state of Alabama has rescinded this illegal policy and given notice to hospitals across the state that they may not rely on this policy and cannot discriminate against people with disabilities in accessing lifesaving care,"
said Shira Wakschlag, Legal Counsel for the Arc of the United States, in a statement Wednesday.
Rhonda Brownstein, legal director of the Alabama Disabilities Advocacy Program, in a statement said Wednesday's actions are an important first step, and the organization "appreciates that Alabama acted quickly to withdraw its discriminatory policy."
"We call on the Governor to work with ADAP and others in the disability community to develop transparent and clear guidance on how to implement these non- discrimination requirements in the event that rationing of ventilators becomes necessary," Brownstein said.
"All people deserve compassion and equal respect, and with this in mind, the allocation of care cannot discriminate based on race, color, national origin, disability, age, sex, exercise of conscience or religion," said Alabama state health officer Dr. SCott Harris said in OCR's statement. "This includes the use of ventilators during medical emergencies in addressing the needs of at-risk populations in Alabama."
Print this piece