Amendments to Hate Crimes Law to be Introduced
By Grant Hallmark
Alabama Political Reporter
"Those who are perceived to be gay are the largest group of victims of hate crime, but the law doesn't protect them," State Representative Patricia Todd said of the current hate crime law.  She continued, saying she simply wanted the law to reflect this fact.
In the upcoming legislative session, Todd will be introducing an amendment to the current hate crimes law to include sexual orientation and identification as protected classes.
For Todd, this issue is dear to her heart. She is the only openly gay public official in the state. As agay person, she has endured quite a bit of harassment herself. "I've been asked to resign from positions in the past because of my orientation," Todd said. She went on to say she had received threats after being elected due to her sexual orientation. "It's simply an educational process." Quite a positive attitude for a sheep in the lion's den.
According to Todd, many legislators have approached her to thank her for the education she has provided. Some even told her that, before her, they had never met a gay person before. "I told them, 'Yes you have, you just didn't know it!'" Of course, many of the elected officials come from and represent rural areas where sexual orientation is not a subject of conversation or discussion, but a reason to physically or verbally abuse.
Although Todd views herself as simply an educator on the issue, though her work will do much more than educate: it would finally protect a continuously mistreated group of people. According to Todd, the most targeted group of harassment, verbal or physical, in schools is composed of those who are perceived to be gay. This means the hate crime and enhanced penalties laws do not protect the largest group of victims. "All I want to do is have the law reflect this reality," Todd said. As of now, the law protects those who belong to a religious, ethnic, or physically disabled group.
Opponents of the amendment have told Todd that there is no need for the addition of protected classes. The argument most commonly conjectured is that there is no need for enhanced penalties for crimes that target a specific group. However, when Todd has responded, "okay, then let's do away with all enhanced penalties, including policeman or religions. Of course they respond, 'No, no, no we can't do that!'" The position is hypocritical in her view. If Christians or Muslims are protected, why not gays who are more commonly and openly targeted?
This amendment is one part of what Representative Todd calls the "Fairness Package." This set of legislation will protect gays and transgendered people from discrimination, bullying, and hate crimes. She says it's a difficult fight, but it is worth fighting.
Three mental health crisis centers coming to Mobile, Montgomery and Huntsville
"Today marks a culture change in Alabama for treatment of individuals with mental illness and substance use disorders," Mental Health Commissioner Lynn Beshear said.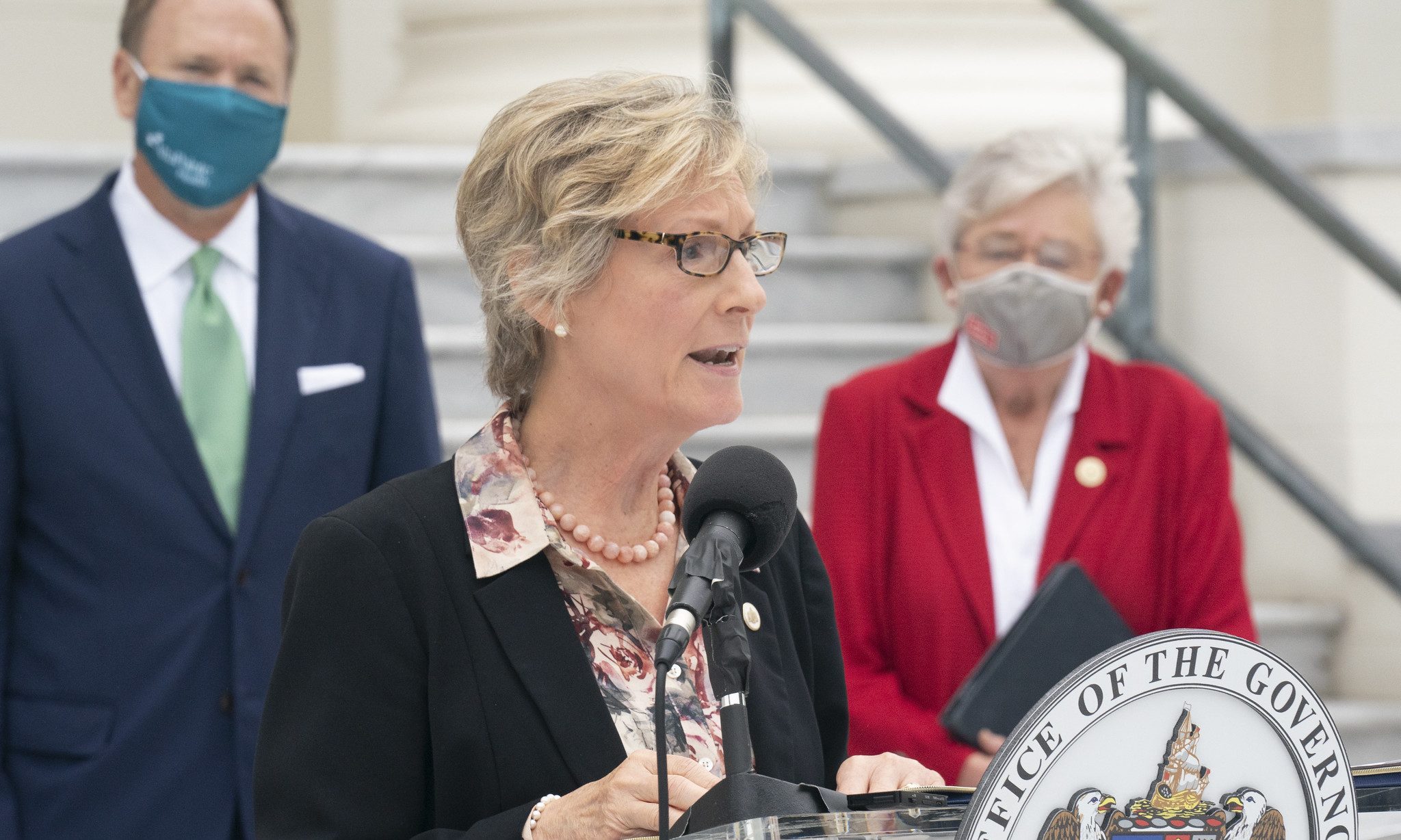 Gov. Kay Ivey on Wednesday announced an $18 million project to create three new mental health crisis centers to be located in Mobile, Montgomery and Huntsville. 
These centers, once in operation, will reduce the number of people suffering from mental health crises who are hospitalized or jailed, Ivey said during a press briefing in front of the Capitol Building in Montgomery. 
"When these facilities are open and fully staffed, these centers will become a safe haven for people facing mental health challenges," Ivey said. 
Lynn Beshear, commissioner of the Alabama Department of Mental Health, said during the briefing that the centers will provide "recovery based" care with "short term stays of a few hours, or up to a few days, to provide treatment, support, and connection to care in the community." 
"Today marks a culture change in Alabama for treatment of individuals with mental illness and substance use disorders," Beshear said. 
Beshear said AltaPointe Health in Mobile will operate one of the three facilities, and once built it is to serve Mobile, Baldwin, Clarke, Conecuh, Escambia, Monroe and Washington counties with 21 new beds, including 15 temporary observation beds. Altapointe will begin with a temporary space while constructing the new facilities, she said. 
Beshear said the Montgomery Area Mental Health Authority is partnering with the East Alabama Mental Health Authority and the Central Alabama Mental Health Authority to serve the 11 counties in Region 3 with 21 new beds, including 10 temporary observation and respite beds. 
"The regional crisis center will be located in Montgomery, and will be open to walk-ins and for drop off by law enforcement, first responders and referrals from emergency rooms," Beshear said. 
Wellstone Behavioral Health in Huntsville was selected to open the third center, and will do so at a temporary site while a new facility is being built, with the help of an additional $2.1 million from local governments, Beshear said. That facility will eventually have 39 beds, including 15 for temporary observation and 24 for extended observation.
"There's not a day that goes by that after-hours care is not an issue in our state," said Jeremy Blair, CEO of Wellstone Behavioral Health, speaking at the press conference. "And so I applaud the Department of Mental Health and the leaders for their efforts in recognizing that and taking it a step further and funding our efforts here." 
Asked by a reporter why a center wasn't located in Jefferson County, one of the most populous counties with a great need for such a center, Ivey said those residents will be served in one of the other regions. 
"Plans are underway to continue this effort. Today's beginning, with these three crisis centers, is just the beginning," Ivey said. 
Ivey added that request for proposals were sent out for these three centers and "it was a strong competition for the location of these three crisis centers." 
Alabama House Majority Leader Nathaniel Ledbetter, R-Rainsville, said during the briefing that more than a year ago, Ivey asked him what the state should be looking at, and that he replied "we're failing miserably in mental health."
Ledbetter said Ivey asked him to take on the challenge of correcting the state's response to mental health, and a team was created to do just that. 
"Working together, today's announcement will not only change Alabamians lives, but will help to save lives," Ledbetter said.