Iowa Ends in Virtual Tie Between Romney and Santorum: Bachmann Bows Out of Race
By Brandon Moseley
Alabama Political Reporter
After months of Iowa campaigning, candidates visiting diners, debates, and over-hyped events, the GOP Republican Caucus is finally over. The results are in and we have few answers. Former Massachusetts Governor Mitt Romney got roughly the same number of votes as he did four years ago but this time it was enough for Mitt to edge out former Pennsylvania Senator Rick Santorum by just eight votes.
The top two finishers each received 25 percent of the vote. Gov. Romney had 30,015 and Sen. Santorum had 30,007 votes. The 76-year-old Texas Congressman Ron Paul finished third with 26,219 votes (21 percent). Former Speaker of the House, Newt Gingrich from Georgia got 16,251 votes (13 percent). Texas Governor Rick Perry finished fifth with 12,604 votes (10 percent). Minnesota Congresswoman Michele Bachman got just 6,073 votes (5 percent). Former Governor of Utah, Jon Huntsman received just 745 votes (1 percent).
Three weeks before the caucus, Speaker Gingrich had been leading in some polls, while Sen. Santorum had been languishing at the bottom of the polls for months. Since then Iowa's air waves had been filled with negative ads attacking Gingrich's past positions and alleged past ethical lapses. Many of those ads were paid for by the Gov. Romney aligned Super Pac 'Restore Our Future.' Sen. Santorum who had little money but had worked long and hard in the small state was the big beneficiary of these attack ads and he soared as conservative and evangelical Iowans deserted the Gingrich camp for Sen. Santorum.
The challenge for Speaker Gingrich going forward is to hold on to his lead in the polls in the South Carolina Republican Primary. Senator Santorum on the other hand is hoping that momentum from his unexpected victory will lead to an influx of donations and volunteers and that he can win over conservative voters in South Carolina like he did in Iowa and then that translates into growing support as he goes deeper into the primary season. If Speaker Gingrich, Sen. Santorum, and Gov. Perry split the "tea party" and Christian conservative votes going forward then the more moderate Gov. Romney can win Republican primaries with as little as 25-30 percent of the Republican vote.
Gov. Mitt Romney has more organization and more money to spend on a fifty state primary season than Sen. Santorum has at this point and Gov. Romney is defending a strong lead in the polls for the New Hampshire Primary next week. Gov. Romney's preferred path to the White House would be to follow his tie in Iowa with a crushing win in New Hampshire and a surprise win in South Carolina leading to growing momentum that leads to victories in Florida and a short primary season.
Gov. Romney has to convince Republican voters that he has the best chance of defeating President Obama and that he is conservative enough for them to live with a Romney candidacy. The biggest risk to a Romney campaign is that the divided conservative factions coalesce behind one candidate and the battle extends all the way to the Republican convention where anything could happen.
Governor Rick Perry is going to South Carolina where his candidacy likely hinges on doing well in that first southern state. A poor performance there and there won't be much momentum to build on going forward for the Texas Governor that entered the Presidential race late, rose to the top of the polls early, but then struggled through a series of debate gaffes that cost his campaign much of that early momentum.
After her disappointing finish in Iowa, Michele Bachmann announced yesterday that she was dropping out of the race and was suspending her campaign. "Last night the people of Iowa spoke with a very clear voice and so I have decided to stand aside." This summer, Rep. Bachmann had won the Iowa straw poll and appeared to be one of the favorites; but her campaign floundered during the fall.
Rep. Ron Paul has dedicated support from libertarian leaning Republicans who favor a less active American role in the world and a much smaller role for the federal government. It is hard to see how Rep. Paul can build on that base and he himself has admitted that his victory is unlikely. His challenge will be trying to convince southern voters who tend to be a little more hawkish to embrace that foreign policy agenda which Speaker Gingrich has called "dangerous." Rep. Paul has responded by calling Gingrich a "chicken hawk."
Gov. Jon Huntsman neglected Iowa and is staking his candidacy on doing well in New Hampshire where he is focused most of his efforts. A New Hampshire win or a strong second gives him momentum going forward into South Carolina. This is a similar strategy to what Senator John McCain used four years ago where he finished fourth in Iowa but defeated Gov. Romney in New Hampshire propelling him going forward to his eventual victory in the 2008 Republican Primary Season.
Winning the Republican Party Nomination requires amassing 1,144 delegates to the Republican Convention and the vast majority of those delegates have yet to be awarded. The winner of the Republican nomination will then have to face Democratic Party incumbent President Barack H. Obama in the November General Election.
122,000 Alabamians could lose health coverage if ACA is overturned, study finds
President Donald Trump's administration and 18 states, including Alabama, are asking the country's highest court to strike down the law.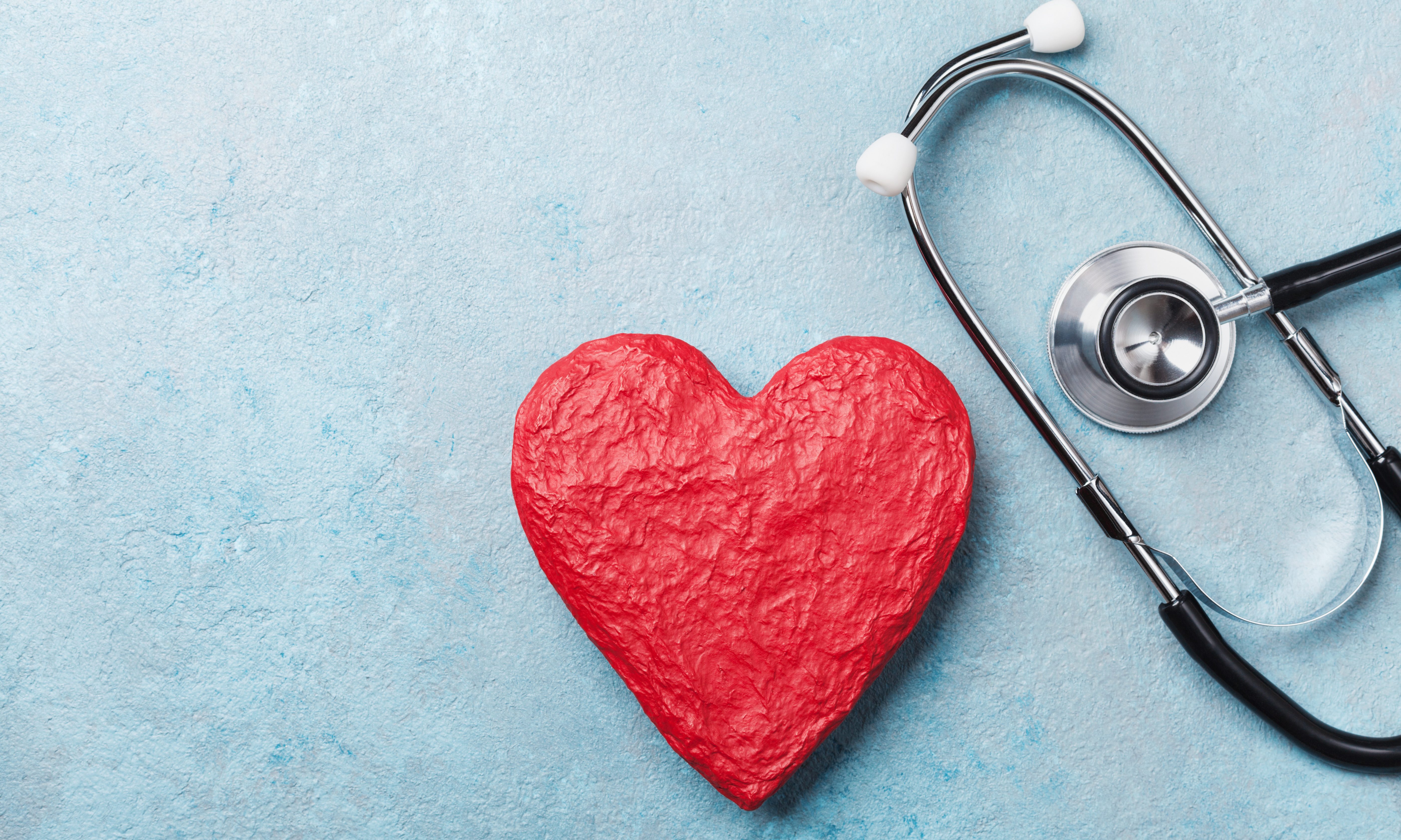 At least 122,000 Alabamians and 21.1 million in the U.S. overall would lose health coverage if the U.S. Supreme Court strikes down the Affordable Care Act, according to a recent study. 
The Washington D.C.-based think tank Urban Institute's analysis found that Alabama's uninsured rate would increase by 25 percent if the court strikes down the Affordable Care Act. Oral arguments in a case against the landmark health care law are to begin on Nov. 10.  
President Donald Trump's administration and 18 states, including Alabama, are asking the country's highest court to strike down the entire ACA. 
Trump, speaking to CBS News's Lesley Stahl in a recent interview, said he would like the Supreme Court to end the ACA. There's concern among many that Trump's pick to replace the late Justice Ruth Bader Ginsburg on the court, conservative Judge Amy Coney Barrett, could be a deciding factor in the repeal of the ACA when the Supreme Court hears the case just after the Nov. 3 election.
"I hope that they end it. It'll be so good if they end it," Trump told Stahl.
"Repealing the ACA would throw our health care system into chaos in the middle of a pandemic and a deep recession," Alabama Arise executive director Robyn Hyden said in a statement. "Tens of thousands of Alabamians would lose health coverage when they need it most. And hundreds of thousands would pay more for coverage or lose protections for their preexisting conditions."
Health care coverage losses could be even larger next year, as the COVID-19 pandemic and recession likely still will be ongoing, according to the study. 
"The ACA has been a health lifeline for many Alabamians during the pandemic," Hyden said. "It provides coverage options for people who have lost their jobs or seen sharp reductions in their income. And it ensures people aren't denied insurance just because they got sick."
Ending the ACA would also reverse gains made in reducing racial disparities in health care coverage, researchers in the study found, noting that overturning the ACA would strip health coverage from nearly one in 10 Black and Latino Americans under age 65, and more than one in 10 Native Americans nationwide would lose health insurance. 
People with pre-existing conditions would be charged higher insurance rates, or have their coverage dropped altogether, if the ACA is struck down, according to the study, which also found that the law's repeal would harm people who have health insurance through their jobs. 
Those who have health insurance from an employer could see their plans reintroduce annual and lifetime coverage limits, and requirements for plans to cover essential benefits and provide free preventive services would disappear, according to the study, as would the requirement for insurers to allow young adults to be covered through their parents' plans.
While millions would lose health care if the law is repealed, the country's top earners would receive tax cuts, according to a study by the Center on Budget and Policy Priorities, which found that the highest-income 0.1 percent of households, which earn more than $3 million annually, would receive tax cuts averaging about $198,000 per year. 
"A portion of these tax cuts — about $10 billion per year — would come at the direct expense of the Medicare Trust Fund, since the additional Medicare tax the ACA instituted for couples with earnings over $250,000 flows to the fund," the Center of Budget and Policy Priority study reads. 
Pharmaceutical companies would pay $2.8 billion less in taxes each year, according to the study, while millions of seniors would pay billions more for prescription drugs due to the gap in Medicare's prescription drug benefit if the ACA is repealed. 
"The ACA has left Alabama better equipped to fight COVID-19 and rebuild our economy after the recession," Hyden said. "And those benefits would be even greater if Alabama would adopt Medicaid expansion.
"Striking down the ACA would harm the Alabamians who have suffered the most during the pandemic and the recession. It would deprive our state of the opportunity to save lives and strengthen our health care system by expanding Medicaid," Hyden continued. "And it would shower huge tax cuts on rich people while making life harder for everyone else. Alabama officials should stop seeking to undermine the ACA and start investing in a healthier future for our entire state."