Obama 'imperils the legislative checks on executive power' Says Congressman Jo Bonner
By Brandon Moseley
Alabama Political Reporter
In response to recent recess appointments by President Barack Obama, Congressman Jo Bonner (R) joined 94 other Congressmen in an open letter to President Obama "to express strong object" to his January 4, 2012 recess appointments.
Bonner and his Congressional colleagues wrote "These appointments establish a dangerous precedent that threatens the confirmation process and undermines the system of checks and balances embedded it the Constitution."
The group, which represents 22 percent of the sitting members of the United States Congress, went on "This unprecedented and blatant attempt to override legislative power effectively erases the advice and consent of the Senate from the appointments clause and imperils the legislative checks on executive power that the Founders thought necessary to prevent the emergence of tyranny."
The Congressmen objected to all four of the President's appointments. "We write to express our strong objection to the recent appointment of Richard Cordray as Director of the Consumer Financial Protection Bureau (CFPB) and Sharon Block, Terence Flynn, and Richard Griffin to the National Labor Relations Board (NLRB)."
The members of Congress who signed the letter were also troubled by the powers that the new Consumer Financial Protection Bureau (CFPB) would wield and the lack of Congressional oversight over the powerful new federal agency. They said, "The CFPB, to be funded by the Federal Reserve, is insulated from congressional oversight, and can potentially affect almost every facet of American business. By preventing the Senate from engaging in an honest and open questioning of Mr. Cordray, the American people have been robbed of the last and only check on a nearly unaccountable yet extremely powerful position."
In his press release Rep. Bonner wrote, "The presidential recess appointments, which included Richard Cordray, the head of the newly-created Consumer Financial Protection Bureau, were conducted while the Senate was not in recess, and thus are unconstitutional."
Many constitutional scholars are in agreement with Rep. Bonner's assessment. Professor John Yoo wrote, "It is up to the Senate to decide when it is in session or not. The President cannot decide the legitimacy of the activities of the Senate any more than he could for the other branches, and vice versa."
Even Supreme Court Justice Elena Kagan, then Obama's solicitor general wrote that "the Senate may act to foreclose [recess appointments] by declining to recess for more than two or three days at a time over a lengthy period."
However, this is not a unanimous viewpoint. Bush administration official Karl Rove on Fox News said that the Bush administration had heard from constitutional experts with both views, but ultimately President Bush opted not to risk triggering a constitutional crisis by defying the rules of the Senate.
In his statement announcing the controversial recess appointments President Obama said, "The American people deserve to have qualified public servants fighting for them every day—whether it is to enforce new consumer protections or uphold the rights of working Americans. We can't wait to act to strengthen the economy and restore security for our middle class and those trying to get in it."
Congressman Jo Bonner represents Alabama's First Congressional District. The First District includes all or parts of Mobile, Baldwin, Clarke, Escambia, Washington, and Monroe Counties. Rep. Jo Bonner is the Chairman of the House Ethics Committee. He also serves on the House Appropriations Committee. 
 
Read both the letter and Rep. Bonner's comments
Print this piece
Governor awards $9.5 million in grants to expand internet access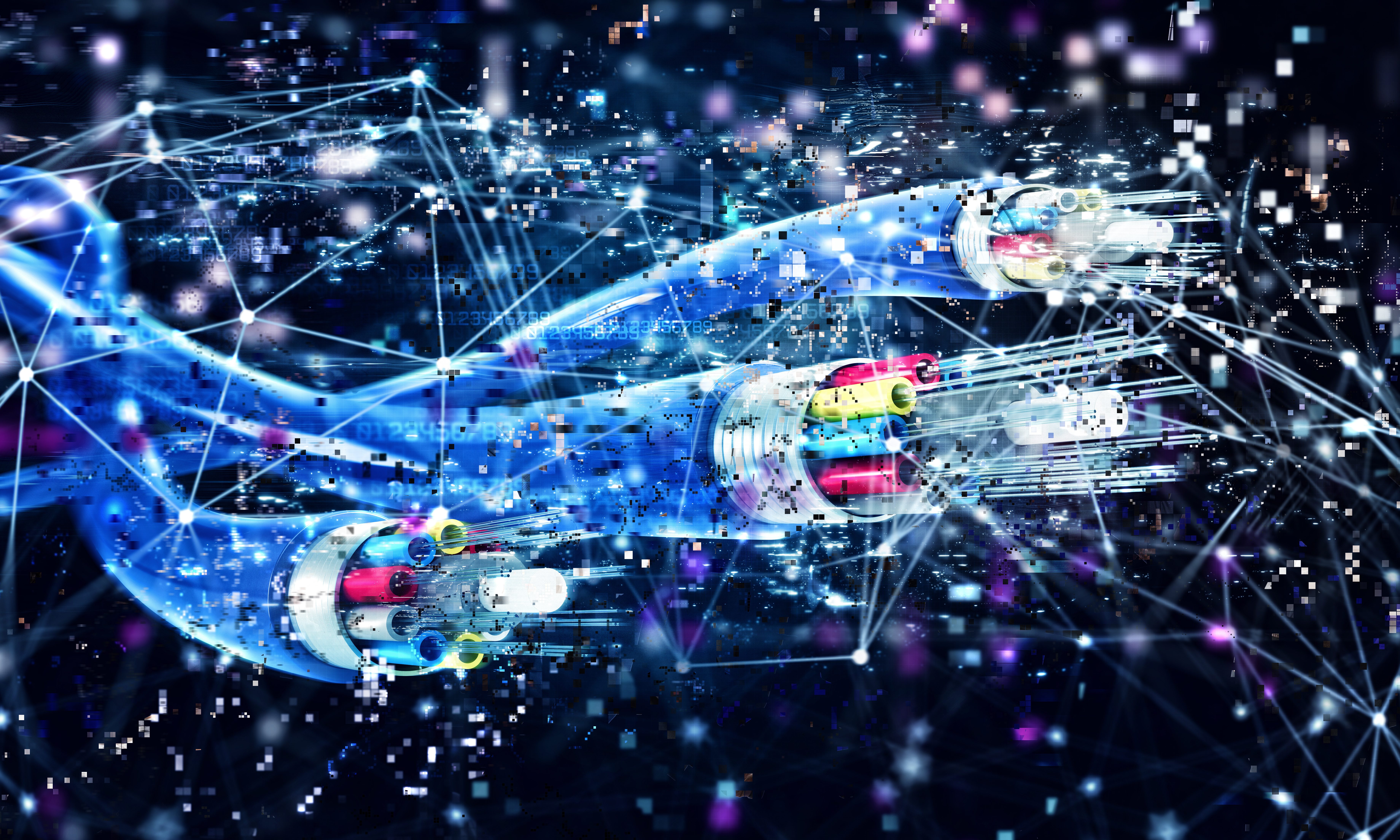 Gov. Kay Ivey has awarded 20 grants totaling more than $9.5 million to provide high-speed internet access to numerous communities throughout Alabama.
The grants, part of the Alabama Broadband Accessibility Fund, were awarded to nine broadband providers to fund multiple projects in their coverage areas.
"Availability of high-speed internet has always been vital, but the events of the past several weeks magnify just how imperative it is that all Alabamians have access to broadband," Gov. Ivey said. "I am pleased to support these projects and look forward to the day when every household, school, healthcare facility, emergency service and business throughout Alabama is afforded broadband availability."
The fund, which is being administered through the Alabama Department of Economic and Community Affairs, was created by the Alabama Legislature in 2018 to provide high-speed internet to rural and underserved areas of the state.
"As our day-to-day way of living has been impacted over the past few weeks, it has underscored the value and necessity of high-speed broadband services. That is something that Governor Ivey, the Legislature and ADECA have been working to address through the Broadband Accessibility Fund," ADECA Director Kenneth Boswell said. "ADECA takes its role in administering this program seriously and is honored to be entrusted with the responsibility."
This latest round of Broadband Accessibility grants came from applications submitted in late December 2019. Additional awards from this round of applications could also be announced.
Grants awarded and coverage areas are:
Central Alabama Electric Cooperative – $224,175 to provide broadband services in north Lowndes County including 301 households and 15 businesses.
Central Alabama Electric Cooperative – $289,100 for service in southwest Autauga and southeast Dallas counties including 343 households and 38 businesses.
Central Alabama Electric Cooperative – $480,200 for service in northwest Autauga, northeast Dallas and south Chilton counties including nearly 500 households and 31 businesses.
Central Alabama Electric Cooperative – $682,325 for service adjacent to the town of Billingsley in Autauga County which includes 656 households and 45 businesses.
Central Alabama Electric Cooperative – $1.06 million for service in Chilton County south of the city of Clanton and north of the town of Billingsley which is in neighboring Autauga County. The project will offer service to 1,093 households and 41 businesses.
Central Alabama Electric Cooperative – $557,987 for service in north-central Autauga County and parts of south-central Chilton County to include service offerings to 743 households and 21 businesses.
Central Alabama Electric Cooperative – $531,650 for service in southeast Chilton County, northeast Autauga County and northwest Elmore County including 509 households and 17 businesses.
Central Alabama Electric Cooperative – $279,300 for service in northwest Chilton County and east Bibb County including 409 households and 12 businesses.
Charter Communications – $336,830 for service in the town of Autaugaville in Autauga County including 641 household and 14 businesses.
Comcast of Alabama – $820,750 to service the Town of Dauphin Island in Mobile County including 2,500 households and 24 businesses.
Hayneville Telephone Co. – $205,705 for service in Lowndes County's Black Belt and Hicks Hill communities including 258 households and four businesses.
Hayneville Telephone Co. – $125,671 for service in an area southeast of the town of Hayneville including 187 households and one business.
Hayneville Telephone Co. – $143,265 for service southwest of the town of Hayneville including 191 households and two businesses.
Hayneville Fiber Transport Inc. (Camellia Communications) – $90,072 for service in the Butler County community of Poorhouse community northeast of the city of Greenville.
JTM Broadband – $404,414 for service in Lauderdale County east of the town of Killen including 1,303 households and 247 businesses.
Mon-Cre Telephone Cooperative – $529,707 for service in north Crenshaw County and south Montgomery County including 350 households.
National Telephone of Alabama – $357,171 for service in the Red Rock community in Colbert County including 205 households and six businesses.
Roanoke Telephone Co. – $308,882 – for service in an area of south Randolph County between the municipalities of Roanoke and Wadley including 269 households and four businesses.
Troy Cablevision – $1.38 million for service in parts of Coffee, Covington, Geneva and Houston counties including 1,190 households and 80 businesses.
Troy Cablevision – $750,625 for service in parts of Coffee, Crenshaw and Pike counties including 603 households and 38 businesses.
ADECA administers a wide range of programs that support law enforcement, victim programs, economic development, water resource management, energy conservation and recreation.
Print this piece