Alabama Supreme Court Chief Justice Candidates Appear in St. Clair County
By Brandon Moseley
Alabama Political Reporter
Two of the three candidates for Chief Justice of the Alabama Supreme Court spoke to St. Clair County Republicans gathered in Springville on January 19. Charlie Graddick, the presiding circuit judge in Mobile County, is running against incumbent Chief Justice Chuck Malone in the March 13 Republican Primary. Former Chief Justice Roy Moore is also running; but he was not present at the event.
Chief Justice Chuck Malone said, "It is a pleasure being Chief Justice." Chief Justice Malone said that he graduated from Cumberland Law School in 1981 and practiced 20 years. Chief Justice Malone said that he "built a practice the hard way." Malone successfully ran as a Republican against an incumbent Democrat to become a judge. Chief Justice Malone said he was on the bench for ten years and was elected by his fellow judges to be the presiding judge and that while he was a judge he taught at the police academy and taught at law school. Chief Justice Malone said that he handled everything from medical malpractice to capital cases as a judge. When Governor Robert Bentley was elected, he asked then Judge Malone to be his Chief of Staff. As the Governor's Chief of Staff, Justice Malone said that he met people from all over the world who come to Alabama to do business. When Chief Justice Sue Bell Cobb (D) unexpectedly resigned as Chief Justice, Governor Bentley appointed then Chief of Staff Malone to finish her term.
Chief Justice Malone said that he "had been in the judicial branch for 30 years but did not realize how badly that our court system was being bashed" until he was the Governor's Chief of Staff. Chief Justice Malone said the court system was severely affected by the proration and the budget cuts of the last two years. Particularly hard hit were the county circuit clerks offices. Chief Justice Malone said that the clerks' offices were working with one third less money than they had two years ago. The Alabama Circuit Clerks are using computers that are over five years old and are operating on 30 and 40 percent staffing levels.
"What happens when the court system crashes?" said Malone
Chief Justice Malone said that we must educate our legislators about the importance of the court system. "I believe the money is in the budget. It is up to the legislator to find the money. We need at least 70 percent staffing and need new equipment" to keep the courts and circuit clerks offices fully functioning. Chief Justice Malone said that when he became Chief Justice he elected not to have a state security detail and "I parked the $40,000 car my predecessor had."
Malone said that when businesses consider coming to Alabama they looks at schools and at the courts because "businesses needs to get their disputes settled in a timely manner." Right now there are delays of sometimes over two years because of the funding crisis that has gripped the Alabama Court System.
Chief Justice Malone said that he was happy being the Chief Justice of the Alabama Supreme Court and "I am here for the long haul."
Mobile County Circuit Court Presiding Judge Charlie Graddick is also running for Chief Justice of the Alabama Supreme Court. Judge Graddick said, "Before [Chief Justice] Sue Bell Cobb quit I announced that I was running and would have run against Sue Bell Cobb."
Judge Graddick said that he was elected as the Mobile County District Attorney in 1974 as a Republican. Judge Graddick said that he later ran for Alabama attorney general as a democrat because back then the Republicans did not hold statewide elected office in Alabama and that was what his advisors at the time recommended. He was successfully elected Alabama Attorney General in 1978. Judge Graddick said that as Alabama Attorney General, "We made Alabama a safer place for 8 years."
In 1986, then Alabama Attorney General Graddick ran for governor of Alabama as a democrat. He won the runoff for governor, but was removed from the General Election ballot by a panel of judges after allegations of Republican crossover voting were made. Graddick said, "I didn't get to serve although I got more votes than the other guy [then Lt Governor Bill Baxley]."
After the controversial outcome of the Democratic Primary, then Cullman County Probate Judge Guy Hunt was elected governor. Gov. Hunt was the first republican governor in over 100 years in Alabama. After that election Alabama became much more of a two party state. Judge Graddick said, "I feel very good that I had something to do with that."
Graddick said that he opposed giving violent felons their voting rights back after serving their prison terms and added "I don't think that should serve on juries either."
Judge Graddick said, "This race is not about any particular one man. It is about who has the proven experience and leadership ability. I won't embarrass you if I get elected."
Former Chief Justice Roy Moore from Gallant, Alabama is also running for Chief Justice in the March 13 Republican Party Primary. Judge Moore was elected chief justice in 2002 but was later removed after defying a federal court order to remove a display of the Ten Commandments from the Alabama Supreme Court Building. Chief Justice Moore later unsuccessfully challenged then incumbent Governor Bob Riley in the 2006 Republican Gubernatorial Primary. Chief Justice Moore ran again unsuccessfully for Governor in 2010. In 2011, Chief Justice Moore explored possibly running for President until he was injured in a horse training accident on June 25.
The winner of the Alabama Republican Primary on March 13 will face Democrat Harry Lyon in the November 6 General Election.
Alabama's COVID-19 hospitalizations, cases continue rise
Average daily hospitalizations continue an ongoing increase as cases nationwide surge.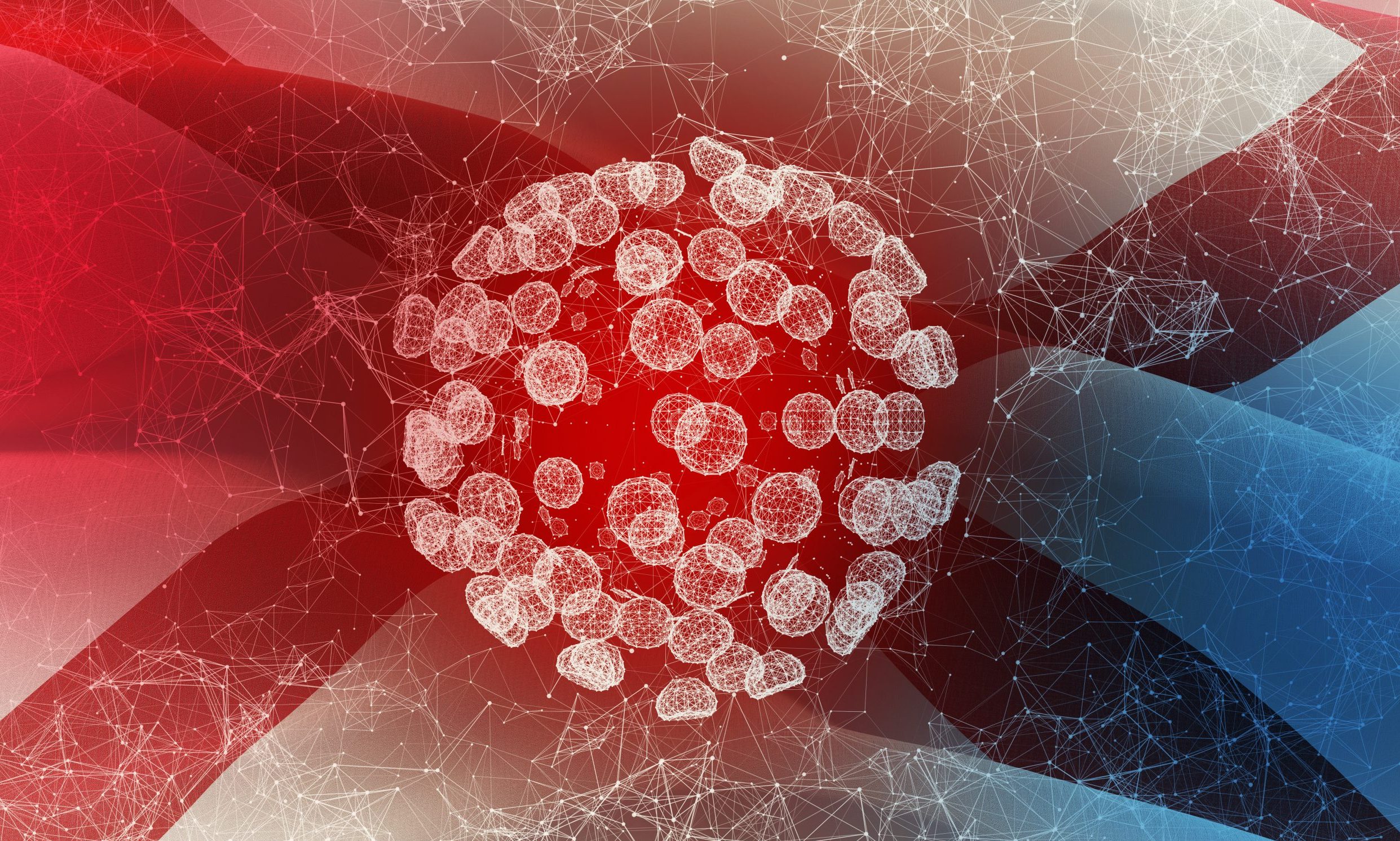 The number of COVID-19 patients hospitalized in Alabama hit 863 on Wednesday, the highest daily count since Sept 4, as average daily hospitalizations continue a steady increase and cases nationwide surge.

UAB Hospital in Birmingham on Wednesday was caring for 72 COVID-19 inpatients — the highest number the hospital has cared for since Aug. 21. 
In the last two weeks, Alabama has reported an increase of 15,089 new COVID-19 cases, according to the Alabama Department of Public Health and APR's calculations.
That number is the largest increase over a 14-day period since the two weeks ending Sept. 9. On average, the state has reported 1,078 new cases per day over the last two weeks, the highest 14-day average since Sept. 9.
The state reported 1,390 new confirmed and probable cases Thursday. Over the last week, the state has reported 7,902 cases, the most in a seven-day period since the week ending Sept. 5. That's an average of 1,129 cases per day over the last seven days.

Alabama's positivity rate, based on 14-day case and test increases, was nearly 16 percent Thursday, the highest that rate has been since mid-September.
Public health experts say the positivity rate, which measures the number of positive cases as a percentage of total tests, needs to be at or below 5 percent. Any higher, and experts say there's not enough testing and cases are likely to be going undetected. 
"I really won't feel comfortable until we're down to about 3 percent," said Dr. Karen Landers, the state's assistant health officer, speaking to APR last week. 
While new daily cases are beginning an upward trajectory, the number of tests administered statewide is not, contributing to the increasing positivity rate. The 14-day average of tests per day on Thursday was 6,856 — a nearly 10 percent decrease from two weeks prior. 
Over the last two weeks, ADPH reported 206 new COVID-19 deaths statewide, amounting to an average of 15 deaths per day over the last 14 days.

So far during the month of October, ADPH has reported 303 confirmed and probable COVID-19 deaths. In September, the total was 373. Since March, at least 2,843 people have died from the coronavirus.

The number of new cases nationwide appear to be headed toward a new high, according to data gathered by the COVID Tracking Project. The United States is now reporting nearly 60,000 cases per day based on a seven-day average. At least 213,672 Americans have died, according to the COVID Tracking Project.