Beason Credits Immigration Bill for Drop in Alabama Unemployment, Suggests that it Could be Model for the Nation
By Brandon Moseley
Alabama Political Reporter 
The state of Alabama passed the nation's strictest anti-illegal immigration bill in last year's regular session of the Alabama Legislature.  Despite an aggressive legal assault on the bill by President Obama's Justice Department, the Southern Poverty Law Center, the ACLU, and even several Alabama Churches, most of the law's provisions went into effect in October.  Since then Alabama's unemployment rate has dropped far faster than the national average.  Is there a relationship between implementing the illegal immigration law and fewer Alabamians applying for unemployment benefits?  The bill's Senate sponsor, and candidate for Congress, Scott Beason (R) from Gardendale thinks so. 
Recently the Alabama State Senator said: "Since the anti-illegal immigration law went into effect, Alabama has seen a tremendous drop in unemployment.  A drop that far outpaces the other states in the region."  "In three months Alabama has dropped 1.7 points to a level below the national average."
Sen. Beason also said, "Those who oppose the new law ignore the fact that areas like Marshall County where the illegal alien population was very high have seen unemployment drop 3 points since the law was passed."
In exclusive comments with the Alabama Political Reporter, Sen. Beason said, "If we had not gotten the pushback from the federal government in the courts we would have been able to put even more Alabamians back to work."  Sen. Beason said that if the federal government would be a "partner with the state instead of a hindrance" we could do even more to grow the economy and put citizens and legal immigrants back on the job.  Sen. Beason said that if you study the graph of where Alabama's unemployment rate suddenly broke downward and decreased far more rapidly than that of the other southern states; that point was where his immigration bill went into effect in October.
In a joint annoucement, Speaker of the House Mike Hubbard and Senate Pro Tem Dell Marsh wrote: "Alabama has by far the lowest unemployment rate among neighboring states, with Tennessee at 8.7 percent, Georgia at 9.7 percent, Florida at 9.9 percent and Mississippi at 10.4 percent. Over the last six months, the average decline in those states' average unemployment rate was 5.3 percent, while Alabama's rate dropped by a whopping 19 percent."   Speaker Hubbard and Senator Marsh credited "a crackdown on illegal immigration (H.B. 56), which sent a clear message that only legal workers could hold jobs here" as well as new tort reform laws and an economic incentives package the legislature passed for businesses hiring new workers for the sudden improvement in Alabama's long stagnant economic picture.
In his exclusive conversation with the Alabama Political Reporter, Senator Beason said that the experience with the anti-illegal immigration laws in Alabama, Utah, and Arizona "show that they (illegal immigrants) will self deport" and that unemployed Americans will take those jobs if they become available.  Sen. Beason said, "the pro-illegal immigration crowd knew that if we did something substantive that we would get results.  That is why they went so psychotic on us."  Sen. Beason credited the local liberal media, the White House, and pro-illegal immigration groups with helping lower Alabama's unemployment.  Senator Beason said "the media hysteria" actually encouraged more illegal aliens to self deport out of Alabama than would have with the law (H.B. 56) by itself. 
In contrast, President Barack H. Obama said "I believe it (H.B. 56) doesn't match our essential values as a country" in remarks made to the Spanish newspaper 'La Opinion.' "It would be hard to have a more clear contrast than the one we see between what the Republicans support, and what the Democrats and I back. If there's a high level of participation from Latinos in the election, in states that are very important to the presidential election, it will send an explicit message that we need to pass immigration reform and maybe then the political dynamic could be different, coming into my second term," President Obama said.
Sen. Beason said that he supports a combination of something similar to the comprehensive approach of H.B. 56 nationally with heightened border security.  Senator Beason said that everybody running for Congress say that they support border security when they are campaigning but "My question is: when are they going to do something?"  Sen. Beason said that if he is elected to the Congress he is going there "to get things done" and not just talk about doing something.
Earlier, Sen. Beason said, "The critics may whine, but many of our neighbors have jobs again.  I know those folks are thankful for the opportunity to work and support their families, and that opportunity was opened up by HB-56."
Alabama State Senator Scott Beason sponsored the Beason-Hammon Alabama Taxpayer and Citizen Protection Act, commonly known as HB 56, in the Alabama Senate.  Senator Beason's critics have called him a racist because of his strong stance on illegal immigration and because of his use of the word "aborigines" to refer to Greene Track patrons in a private joke made to other Senators.  Sen. Beason however defends his record saying that the passage of H.B. 56 was a promise made to the people of Alabama when he was reelected and the people of Alabama gave Republicans control of both house of the state legislature for the first time since the 1870s. "I promised that the anti-illegal immigration law would open up thousands of jobs for Alabamians, and it has done that.  People are going back to work" Sen. Beason said. 
Sen. Beason is now campaigning for Alabama's 6th Congressional District against incumbent Representative Spencer Bachus (R) of Vestavia.  In comments recently made to the 'Alabama Political Reporter', Sen. Beason said that his negatives, like H.B. 56, and his cooperation with an FBI investigation into corruption involving state gambling magnates and the Alabama legislature would become positives for his campaign.
Also running in the March 13 Republican primary are tea party activist Al Mickle, Blount County Probate Judge David Standridge, Tuscaloosa businessman Stan Pate, and Justin Barkley.  The winner of the Republican Primary will face Democratic opposition in the general election on November 6th from either retired U.S. Air Force Colonel Penny Bailey of Leeds or Birmingham attorney Bill Barnes.  Leeds resident Terry Reagin is collecting signatures to attempt to run on the general election ballot as an independent.
Alabama's Sixth Congressional District includes all or parts of Blount, Jefferson, Shelby, Chilton, Bibb, and Coosa Counties.
Speaker Hubbard and Senate Pro Tem Marsh's press release
Governor declares state of emergency ahead of Tropical Storm Zeta
Zeta is currently a tropical storm over the Gulf of Mexico, but it is predicted to make landfall as a category one hurricane.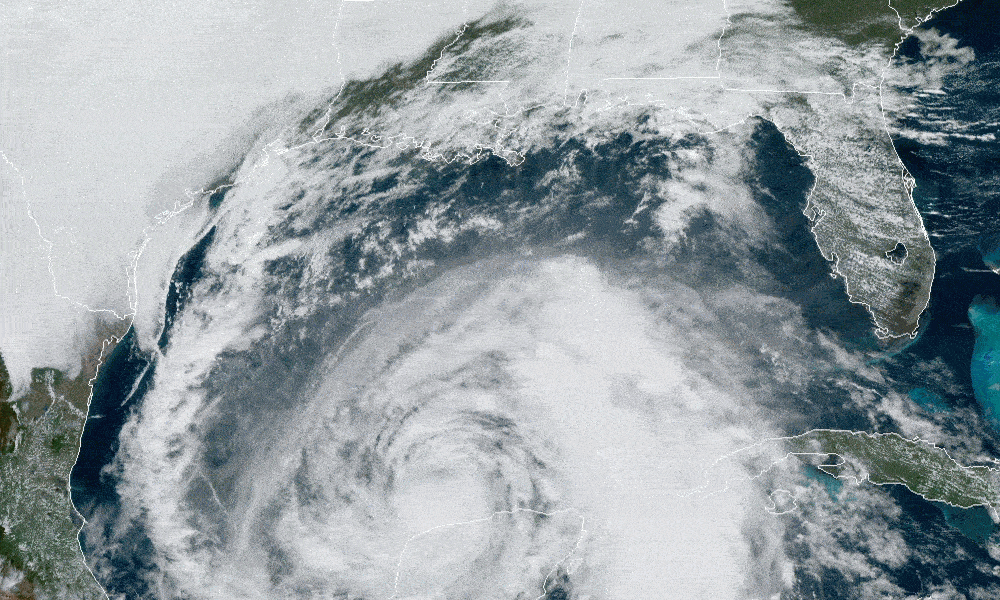 Alabama Gov. Kay Ivey on Tuesday issued a state of emergency as Tropical Storm Zeta approaches the Gulf Coast.
"Ahead of Tropical Storm Zeta's anticipated landfall Wednesday evening as a Category 1 hurricane, I am issuing a state of emergency effective today at 4:00 p.m.," Ivey said. "While this storm is not expected to have an impact as large as storms we've seen move through the Gulf earlier this year, we want to be in the best place possible to respond to anticipated rain, storm surge and mass power outage. I encourage everyone to remain weather aware and tuned in to their trusted news source as this storm could shift direction or change intensity. We continue to track the path of this storm and will stay in touch with the people of Alabama with any updates."
Zeta is currently a tropical storm over the Gulf of Mexico, but it is predicted to make landfall as a category one hurricane. The National Hurricane Center is predicting Zeta to make landfall in Mississippi on Wednesday and then proceed toward Alabama, but these storms can and do move.
A more easterly track could prove devastating to the Alabama Gulf Coast as was the case with Hurricane Sally, which shifted course in September, hitting Alabama, though Zeta is expected to be weaker than Sally at landfall.
The storm surge from the Mississippi-Alabama border to Dauphin Island is forecast to be 5 to 8 feet. Mobile Bay to the Alabama-Florida border is expected to have 3 to 5 feet of storm surge and from the border to Navarre, Florida, could experience 2 to 4 feet of storm surge.
Hurricane force winds are a possibility with this storm. Tropical force winds are expected to be an issue for Southern Mississippi and Alabama well inland. There is expected to be heavy rainfall across the state Wednesday night into Thursday morning.
The Baldwin County Emergency Management Agency announced that sandbags are available inside the county commission office at Robertsdale Central Annex (22251 Palmer Street) until 4:30 p.m. Tuesday and from 8 a.m. until 4:30 p.m. Wednesday or while they last.
Bring any help and shovels you will need. There is a limit of just 25 bags per person. Alabama's coastal counties are currently under a Tropical Storm Warning, a Storm Surge Warning for Mobile County and a High Rip Current and High Surf Warning.
Congressman Bradley Byrne said, "I just finished up briefings from Alabama EMA, FEMA, and the National Hurricane Center regarding #Zeta. We should not take this storm lightly and should start making preparations right away. After sundown Wednesday, I'd encourage everyone in Southwest Alabama to stay home and off the roads until sunrise Thursday. This storm will have impacts as far north as Montgomery, so those in Washington, Clarke, and Monroe counties will see tropical storm force winds and heavy rain. I'd encourage everyone to charge their phones and other necessary electronics. If you have an emergency during the storm, call 911 and do not try to drive."
Coastal Alabama is still in the process of recovering from Hurricane Sally which hit the state on Sept. 15.