BACHUS NOT A FAN OF LATEST OBAMA HOUSING PLAN
By Brandon Moseley
Alabama Political Reporter 
Alabama Congressman Spencer Bachus (R) from Vestavia said that he did not think Obama's new plan to turn around the collapsed American housing market will work.
"This is not a serious plan to help the nation's housing market," Rep. Spencer Bachus (R., Ala.), the chairman of the House Financial Services Committee, said in a statement. "This is just more of the same from an administration that offers expensive program after expensive program, none of which have worked to help struggling homeowners."
Speaker Boehner agrees with Chairman Bachus.  House Speaker John Boehner (R., Ohio) told reporters that "none of these programs have worked… I don't know why anyone would think that this next idea is going to work."
President Obama said, "I am sending Congress a plan that will give every responsible homeowner in America the chance to save about $3,000 a year on their mortgage by refinancing at historically low rates.  No more red tape.  No more runaround from the banks. And a small fee on the largest financial institutions will make sure it doesn't add to our deficit."
Obama does admit that his past plans have been disappointing: "But I'll be honest — the programs that we put forward haven't worked at the scale that we hoped.  Not as many people have taken advantage of it as we wanted.  Mortgage rates are as low as they've been in half a century, and when that happens, usually homeowners flock to refinance their mortgages — so a lot of people take advantage of it and save a lot of money.  But this time too many families haven't been able to take advantage of the low rates, because falling prices lock them out of the market.  They were underwater; made it more difficult for them to refinance."
"As I indicated at the State of the Union last week, I am sending Congress a plan that will give every responsible homeowner in America the chance to save about $3,000 a year on their mortgage by refinancing at historically low rates.  No more red tape.  No more runaround from the banks. And a small fee on the largest financial institutions will make sure it doesn't add to our deficit."
"If you're ineligible for refinancing just because you're underwater on your mortgage, through no fault of your own, this plan changes that.  You'll be able to refinance at a lower rate. You'll be able to save hundreds of dollars a month that you can put back in your pocket.  Or you can choose those savings to rebuild equity in your homes, which will help most underwater homeowners come back up for air more quickly." "Now, to move this part of my plan, we're going to need Congress to act.  We're going to need Congress to act." 
Essentially, the President wants Congress to approve a plan that will be paid for by a new tax on banks that will allow homeowners to borrow more than their home is worth.  Historically since World War II the value of American housing increases 4-7% a year.  Since 2008 though home values have plummeted.  Critics of the President's plan say if home values are flat or continue to decline, then government backed mortgage lenders could end up owning even more foreclosed homes that are worth only a fraction of the amount of money that the lender has in the house.  The administration is proposing to expand the authority of the Federal Housing Administration, a government run mortgage insurer, so it can refinance loans for up to 3.5 million new borrowers.  The government is already exposed to 11 million mortgages with Fannie Mae and Freddie Mac, the government-controlled mortgage finance companies.  The Republicans say that FHA is on the verge of a bailout now without adding even riskier loans to its portfolio.
Congressman Spencer Bachus represents Alabama's 6th District in the U.S. Congress.
http://bachus.house.gov/index.php?option=com_content&task=view&id=1228
Print this piece
Jones criticized for voting to limit Trump's war powers authority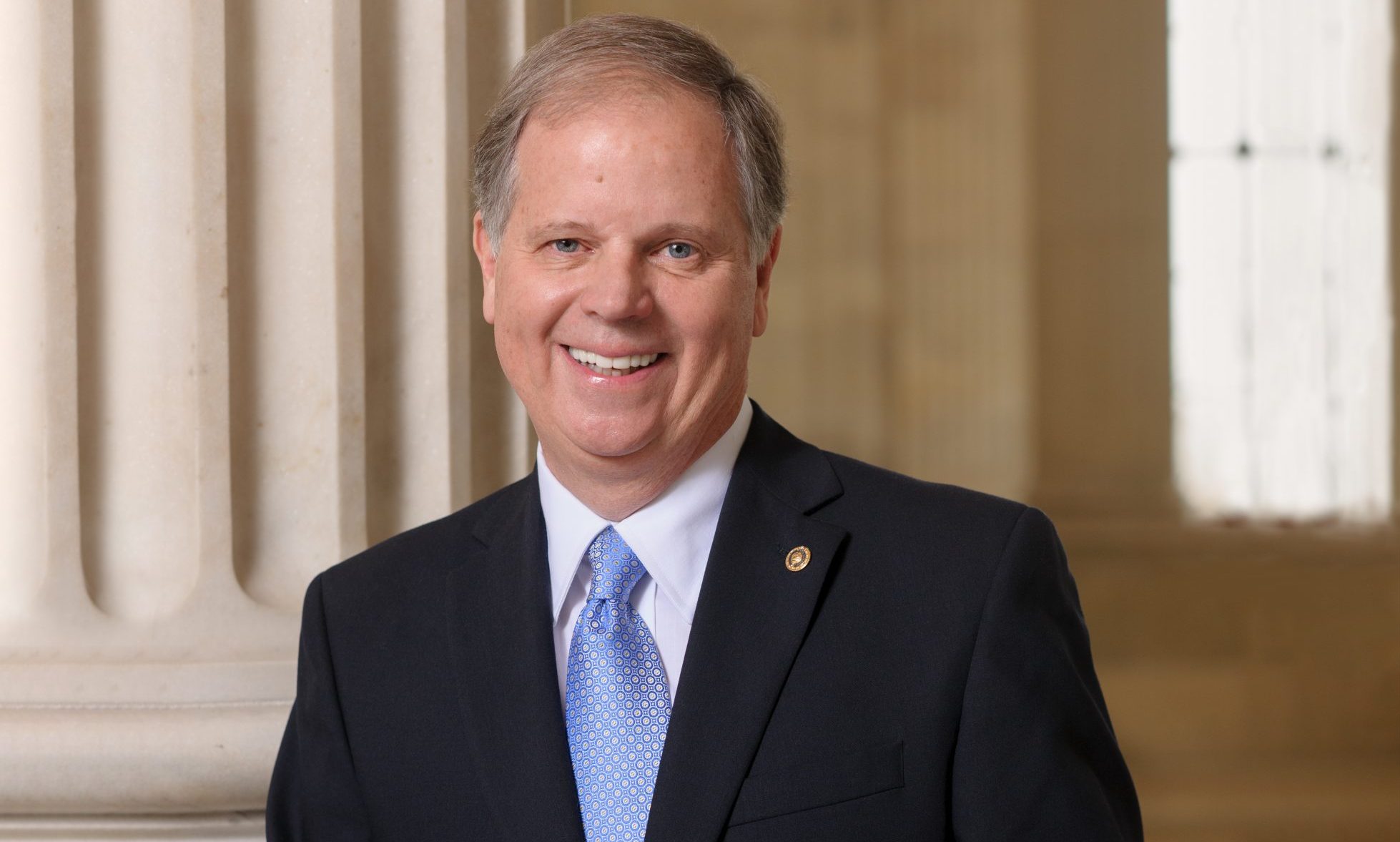 Thursday, U.S. Senator Doug Jones (D-Alabama) voted in favor of S.J.Res.68, a resolution which directs the removal of United States military from hostilities against the Islamic Republic of Iran that have not been authorized by Congress. Jones has been criticized by Republicans for voting to limit President Donald J. Trump's war powers on Iran.
"Before a President can lead us into war, he or she must first earn the support of the American people and also fulfill their solemn constitutional obligation to seek approval from Congress," Sen. Jones said in a statement. "While the President has the power to protect Americans in the case of an imminent attack, that authority does not extend to committing our service members to long-term hostilities unilaterally. This resolution sends a strong message that we will follow the Constitution and we will not send our troops into harm's way without the serious consideration and consent of the Congress."
Trump Victory National Finance Committee member Perry O. Hooper Jr. released a statement in response.
"Senator Jones once again turned his back on Alabama and voted as the leftwing Democrats commanded. He has no regard for the values, opinions or views of Alabamians," Hooper said. "He sees us as deplorables just like the elites of the Democratic party who have funded 80 percent of his doomed campaign for re-election.:
Hooper stated, "I whole heartily support the President who stated 'We are doing very well with Iran and this is not the time to show weakness… If my hands were tied, Iran would have a field day. Sends a very bad signal. The Democrats are only doing this as an attempt to embarrass the Republican Party.'"
"The Commander-in-chief must be free to work with his staff and his military leaders to conduct covert operations like the one that eliminated Iran's terrorist-in-chief General Soleimani," Hooper added. "You can't micromanage the war on terrorism. The Democrats in Congress are so filled with Trump Derangement Syndrome that no matter how much it would benefit our country and the world; they would never give Trump a "victory". If it came down to it, they would leak everything to the media no matter what the consequences."
Senator Jones is a cosponsor of the legislation and a member of the Senate Armed Services Committee. Eight moderate Republicans voted with the Democrats on the resolution.
Senator Jones has also been criticized by Republicans for his comments that he was "appalled" by Pres. Trump's actions following his acquittal on both Articles of Impeachment.
"Newsflash for Senator Doug Jones: Most Alabamians have been appalled by his actions his entire time in office," former Attorney General Jeff Sessions said. "It's about time we send Doug home, and replace him with someone who understands our values. Alabamians deserve a Senator they can be proud of again."
Sessions is a candidate for the Republican nomination for Jones' Senate seat.
The Republican primary will be on March 3.
Print this piece