Governor Bentley Lays Out His Agenda For the State
By Brandon Moseley
Alabama Political Reporter 
Tuesday's speech was Gov. Robert Bentley's second State of the State Speech and it comes after a very eventful first year dominated by tornados, joblessness, and a bitter immigration debate.  
Gov. Bentley began his speech with the announcement that the state has made some progress on job growth. "I'm pleased to report that since we took office, 41,000 more Alabamians are working. That's 41 thousand more Alabamians earning a paycheck today than a year ago. " "We have recruited over 13,000 new, future jobs to Alabama. International companies from India, Germany and Japan and right here in the United States are investing more that 3 point 2 billion dollars in our state and in our people."
Gov. Bentley also took the moment to make the big announcement of the copper wire plant: "A Chinese company will bring up to 500 new jobs to Wilcox County."
Gov. Bentley pointed to success in rebuilding the Wrangler Distribution Center in Hackleburg after the April tornado.  "Wrangler executives heard our message and agreed to not only rebuild in Hackleburg, but to expand from 150 jobs to 250 jobs for the community."
The Governor laid out an agenda to make Alabama more attractive to employers. "We will also present an aggressive jobs agenda as a top priority in this Legislative Session and that will give our economic recruiters new tools to grow jobs in Alabama." "I am proposing new investment in our workforce development and career tech programs." "We will make sure any rule or regulation that stands in the way of economic development is eliminated. We will free our businesses from unnecessary, bureaucratic road blocks."
Governor Bentley also pitched his proposed bond issue for roads: "A concern I have heard over and over is the need for better roads and bridges to lead to greater economic opportunities and to improve their quality of life for all our citizens." "Trucks, school buses, farm equipment must now be diverted in parts of our rural areas due to bridges that need repair. We have an obligation to preserve the roads we now have and fix our bridges." "We have the ability to finance a major infrastructure program. We will work with local leaders to identify what roads need repair and we will get them fixed as soon as possible. With the use of GARVEE Bonds we can achieve this without raising taxes or taking money from our state savings account."
Gov. Bentley said that state government is still going to be frugal: "We face a major funding shortfall in our General Fund. We have 25% less money to provide basic services."
Gov. Bentley reaffirmed his pledge not to raise taxes. "We are not going to raise her taxes. I promised the people of this state that I would not raise taxes on the people of Alabama, and I am going to keep my word." "I will oppose any effort to raise taxes on Alabama families, and I will veto any tax increase." Does that mean that Gov. Bentley will veto any occupation taxes in Jefferson County?
"In our General Fund, we will protect the Alabama Department of Public Safety. Nothing is more important than ensuring the safety of our citizens." "Our most vulnerable seniors and children depend on critical services from the Department of Human Resources. I want them to know we will protect them at every turn."  "We will not cut one penny from the Department of Corrections. Not one single prisoner will be set free due to a lack of funds," Gov. Bentley said.
Gov. Bentley said, "We must reduce the size and scope of government and we have already begun this process." "I will propose legislation that consolidates a number of state agencies." "We will modernize outdated systems within state government by taking advantage of the latest technology to save $100 million dollars over 10 years." "We will streamline our licensing procedures which will produce greater efficiency and significant savings for taxpayers." "The process of cutting, reducing and saving taxpayers money will never stop as long as I'm Governor."
Gov. Bentley said, "In my education budget, the Alabama Reading Initiative, ACCESS Distance Learning, the Alabama Math Science and Technology Initiative, Advance Placement and our highly successful Pre K programs will all be protected." "We will protect funds that provide transportation." "We also provide meals to our children who need them – sometimes twice a day." "We will ensure no child goes hungry."
Gov. Bentley appeared to advocate moving children's Medicaid programs from the General Fund to the Education fund: "We know that the healthcare of our children is critical to their learning process. That is why I am proposing that we invest more of our education dollars in the well-being of our children. We will make sure children are ready to compete and learn, knowing that they have access to the health care services they need and deserve."
Gov. Bentley endorsed a limited Charter Schools plan. Gov. Bentley said, "I will propose The School Flexibility Act of 2012, which will allow more decision-making at the local level." "We will give local school systems the ability to develop their own innovative strategies, free from state or federal bureaucracy."  "We are going to pass public charter school legislation in Alabama because our children and parents, and yes, teachers deserve a choice."
Gov. Bentley proposed a new tax credit for teachers: "our teachers spend hundreds of dollars of their own money on their classrooms. Today, I propose a dollar-for-dollar tax credit for every teacher in this state who spends their money on their classroom."
Gov. Bentley said, "I will form a "Teacher Cabinet", made up of teachers, administrators, school board members, and parents. These leaders will provide my administration with unfiltered feedback on the needs of our public schools." "I want to hear directly without the filter and spin of Montgomery lobbyists."  Gov. Bentley announced the appointing of Dr. Gay Barnes (Alabama's Teacher of the Year) and Jeremy Raper, a physics teacher, to the new cabinet.
Gov. Bentley said Alabama has some lifestyle related health issues: "We have to improve our overall health. In every report detailing the health of our state – the news is not good. Alabama consistently is at the bottom of almost every health ranking including rates of obesity, diabetes, heart disease and infant mortality." "That is not acceptable."
Gov. Bentley finished: "We need to do everything we can to give people the opportunity to make their lives better, whether it's in helping them get a good job, a good education or just being healthier. By working together we can make that happen."
Birmingham approves $1.3 million contract for real-time crime center technology
Woodfin repeated that facial recognition capabilities will not be used in accordance with the contract.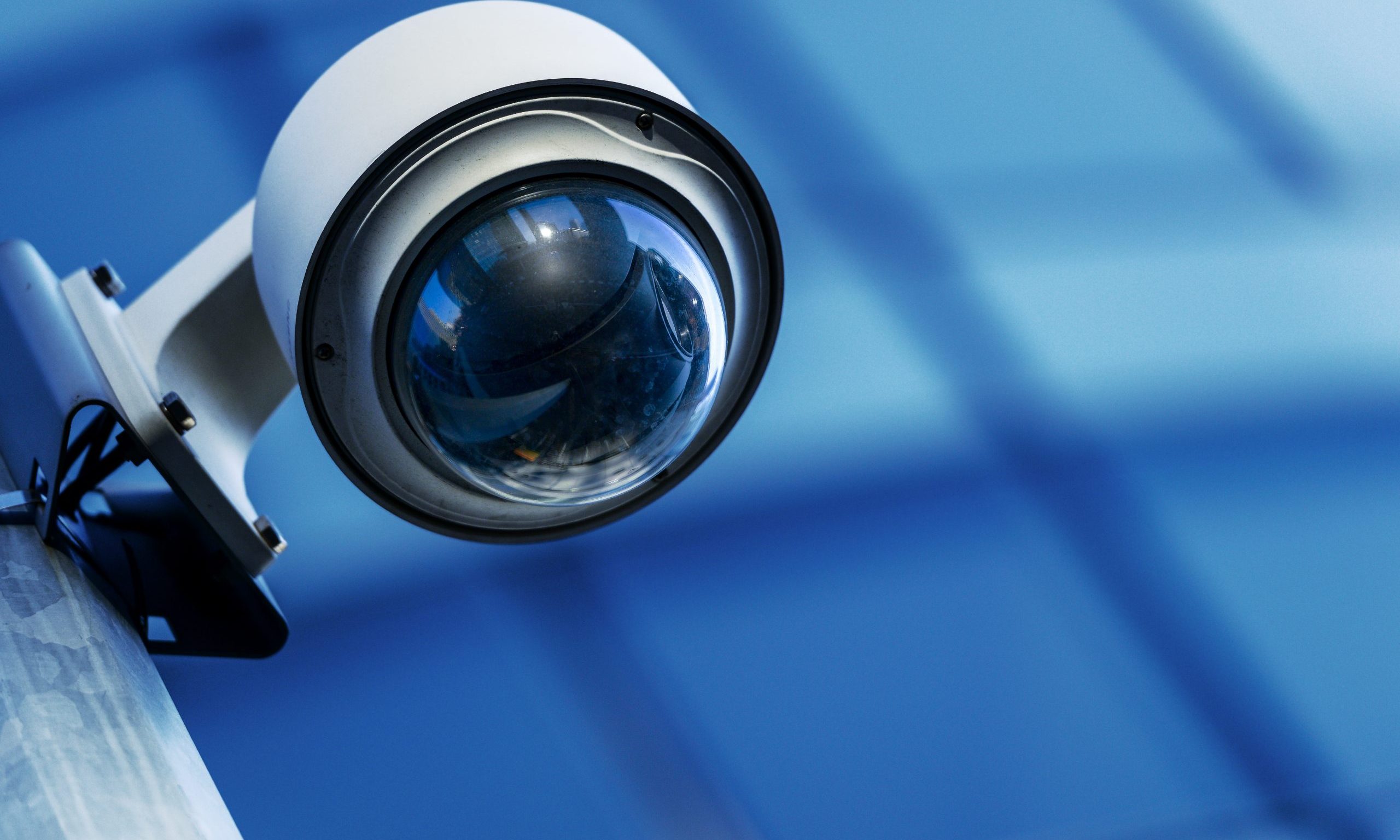 The Birmingham City Council approved a five-year, $1.3 million contract with Motorola this week to provide new technology for the police department's real-time crime center amid unease and public concern over the potential use of facial recognition software within the new systems.
Mayor Randall Woodfin insisted in his remarks made before the council that the new technology is meant to integrate existing hardware and technology inside the real-time crime center. "You're not buying any additional new equipment," he said, "You're buying something to integrate all those systems."
The software suite includes Motorola Solutions's CommandCentral Aware, a system that aggregates video, image and other data information into one interface, and BriefCam, a "video synopsis" system that will further integrate and analyze information from Birmingham's ShotSpotter systems, public cameras and police body cameras.
Briefcam offers facial recognition capabilities, which was the main concern of community members speaking before the council, and the risk that use of the technology could disproportionately affect Black people. Facial recognition technology has a record of racial bias and misidentifies Black people at rates five to 10 times higher than white people.
"Despite assurances that there will not be facial recognition implemented at this phase that does not prevent it from being implemented in the future," said Joseph Baker, Founder of I Believe in Birmingham and one of the Birmingham residents voicing concern on the proposal. "I believe that this software, if fully implemented, can easily lead to violations of unreasonable searches."
Another resident who spoke against the resolution was Byron Lagrone, director of engineering at medical software solutions company Abel Healthcare Enterprises. Lagrone pointed to IBM and Amazon as examples of companies that have halted or abandoned facial recognition and object tracking software altogether over racial bias concerns.
"The prevailing attitude, among technical people is this technology is not effective, and it causes high amounts of harm for next to no gain," Lagrone said.
Woodfin repeated that facial recognition capabilities will not be used in accordance with the contract.
"It's explicit in this contract that facial recognition will not be used," Woodfin said, "[If] facial recognition wants to be used in the future of this city. It would have to be approved by this body. … The mayor's office or the police department doesn't have unilateral power to use facial recognition. That is not part of what our contractual relationship is with Motorola."
Woodfin also clarified that the total $1.3 million price of the contract will not be paid as a lump sum but spread out over the five-year commitment.
The city council voted 8 to 1 to approve the contract, with District 8 Councilman Steven Hoyt speaking in favor of the use of facial recognition capabilities.
"You can't say, 'I'm going to build a house but I'm not going to use the restroom,'" Hoyt said. "If it's in the house, you're going to use the restroom. … If it has the capability of facial recognition, guess what's going to happen? You're going to use it. I'm going to vote for it because I know we've got to have every tool we can garner to fight crime, because it's out of hand."
Hoyt also suggested a review of the information collected by the new system apparatus.
"I do think, for the public's sake, we need to have some way we review that and see how it's being used," Hoyt said. "We need that to go along with this."
District 3 Councilwoman Valerie A. Abbott — who said she was the victim of a burglary the day before the vote — echoed the mayor's insistence that the facial recognition capabilities would not be deployed unless authorized by the city council, reading a letter from Motorola stating "in order to enable facial recognition, Motorola will require an addendum or change order to the contract," which would have to come before a public meeting of the city council.
"I too would not want facial recognition," Abbot said, "I'm voting in favor of this because the majority of my constituents are telling me they want more and better policing, capture of criminals, prevention of crime."
District 5 Councilman Darrell O'Quinn was the lone no vote among the near-unanimous city council, stating that he had "some reservations about how we're doing this and will vote my conscience." 
Later, O'Quinn was quoted in BirminghamWatch, saying his vote reflected his concerns about "taking on a new debt obligation in the midst of a projected $63 million shortfall in revenue."