Attorney General Strange, District Attorney Brandon Falls, and Sheriff Mike Hale Announce Decisive Court Victory in Five Electronic Bingo Cases And Sheriff Mike Hale Announce Decisive Court Victory in Five Electronic Bingo Cases
Staff Report
From the Office of Attorney General Luther Strange
(MONTGOMERY)— Attorney General Luther Strange is pleased to announce that Jefferson County Presiding Circuit Judge Scott Vowell has issued a decisive ruling in five separate cases involving so-called "electronic bingo." The final ruling today was the culmination of a joint law enforcement effort by Sheriff Mike Hale, District Attorney Brandon Falls and Attorney General Luther Strange. Sheriff Hale's Office seized nearly one hundred illegal gambling machines from five separate locations throughout Jefferson County last year. The Judge's ruling today came after hearing testimony from law enforcement, gaming experts, machine owners, and bingo workers after prosecutors from Attorney General Strange's Office and District Attorney Brandon Falls' Office tried the cases in mid- December 2011.
"The decision from Judge Vowell in Jefferson County Circuit Court marks a good day for the rule of law," said Attorney General Strange. "The court in a detailed analysis held that machines masquerading as electronic bingo are in fact illegal slot machines. Bingo operators have tried to create confusion in the law but this ruling ends the nonsense. Only the traditional game commonly known as bingo is authorized by the Jefferson County bingo amendment, and slot machines cannot be used to play bingo."
In the ruling, the Court specifically found that the machines being used to play so- called "electronic bingo" were nothing more than illegal slot machines playing an illegal game that lasted only a matter of seconds. The Court found the game being played did not meet the six mandatory characteristics of bingo set forth by the Alabama Supreme Court in the 2010 Cornerstone case, which plainly requires that the human elements of the traditional game of bingo must be fully preserved in order for a game to potentially qualify as legal bingo. Judge Vowell explained that "the point of Cornerstone, and the preceding Supreme Court decisions on which it is based … is that any variation from the material human steps, elements and skill of the traditional game of bingo takes the game outside the protection of Alabama's local bingo amendments." Here, the Court found, virtually all of elements of human skill, attention and recognition critical to the traditional game were eliminated, and therefore the machines did not play legal bingo.
Attorney General Strange also notes that "the fundamental legal principles which underlie today's ruling apply not only to Jefferson County, but in all counties subject to local bingo amendments. I hope this opinion will serve as a warning for those currently engaged in illegal gambling activities or contemplating operating slot machines in Jefferson County and throughout the State."
Alabama's COVID-19 hospitalizations, cases continue rise
Average daily hospitalizations continue an ongoing increase as cases nationwide surge.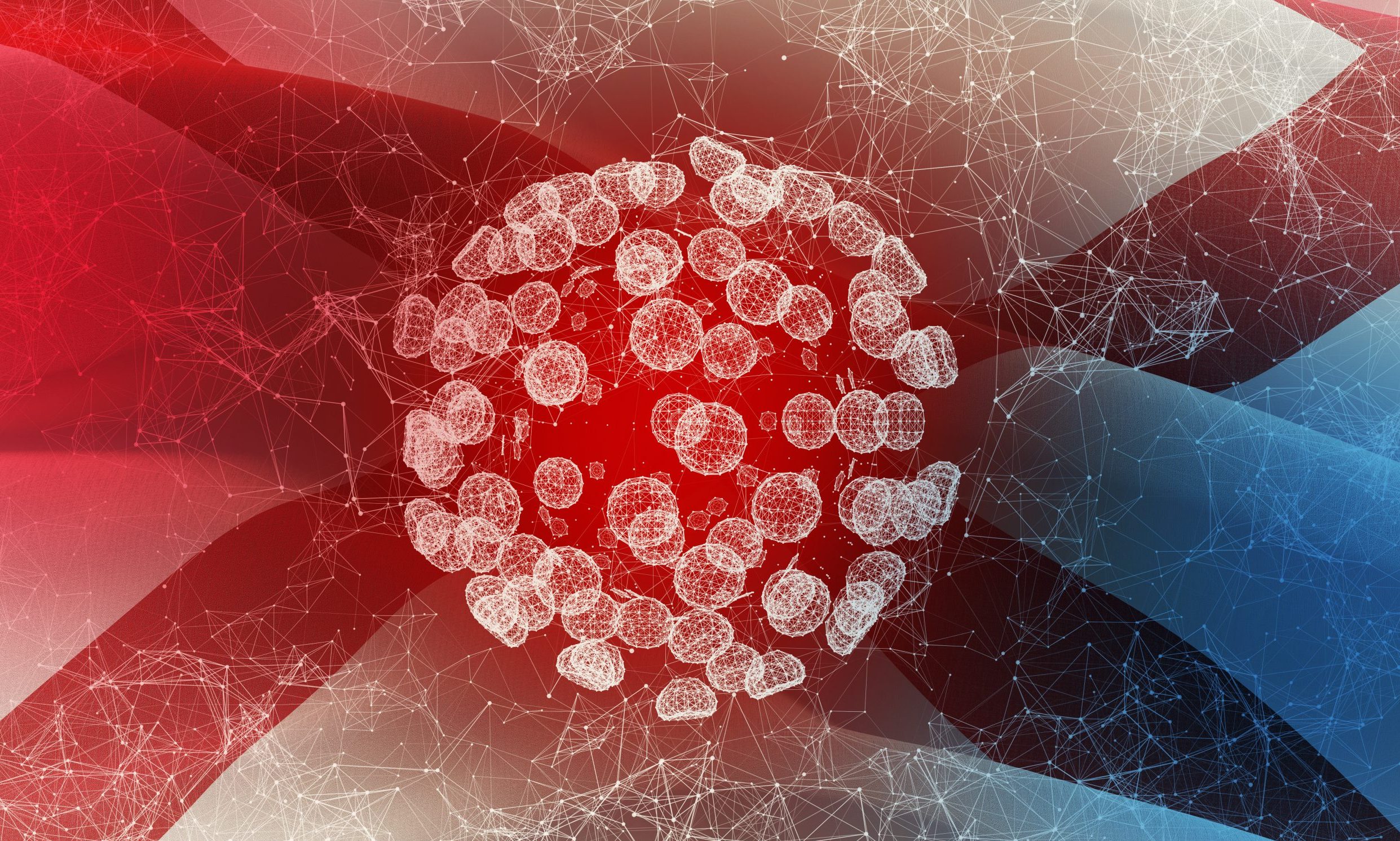 The number of COVID-19 patients hospitalized in Alabama hit 863 on Wednesday, the highest daily count since Sept 4, as average daily hospitalizations continue a steady increase and cases nationwide surge.

UAB Hospital in Birmingham on Wednesday was caring for 72 COVID-19 inpatients — the highest number the hospital has cared for since Aug. 21. 
In the last two weeks, Alabama has reported an increase of 15,089 new COVID-19 cases, according to the Alabama Department of Public Health and APR's calculations.
That number is the largest increase over a 14-day period since the two weeks ending Sept. 9. On average, the state has reported 1,078 new cases per day over the last two weeks, the highest 14-day average since Sept. 9.
The state reported 1,390 new confirmed and probable cases Thursday. Over the last week, the state has reported 7,902 cases, the most in a seven-day period since the week ending Sept. 5. That's an average of 1,129 cases per day over the last seven days.

Alabama's positivity rate, based on 14-day case and test increases, was nearly 16 percent Thursday, the highest that rate has been since mid-September.
Public health experts say the positivity rate, which measures the number of positive cases as a percentage of total tests, needs to be at or below 5 percent. Any higher, and experts say there's not enough testing and cases are likely to be going undetected. 
"I really won't feel comfortable until we're down to about 3 percent," said Dr. Karen Landers, the state's assistant health officer, speaking to APR last week. 
While new daily cases are beginning an upward trajectory, the number of tests administered statewide is not, contributing to the increasing positivity rate. The 14-day average of tests per day on Thursday was 6,856 — a nearly 10 percent decrease from two weeks prior. 
Over the last two weeks, ADPH reported 206 new COVID-19 deaths statewide, amounting to an average of 15 deaths per day over the last 14 days.

So far during the month of October, ADPH has reported 303 confirmed and probable COVID-19 deaths. In September, the total was 373. Since March, at least 2,843 people have died from the coronavirus.

The number of new cases nationwide appear to be headed toward a new high, according to data gathered by the COVID Tracking Project. The United States is now reporting nearly 60,000 cases per day based on a seven-day average. At least 213,672 Americans have died, according to the COVID Tracking Project.