AEA's Mabry Angers Committee Members
By Susan Britt
Alabama Political Reporter
In the Economic Development and Tourism Committee meeting last week, Henry Mabry's attempt to bully angered many committee member to the point that not only did they express their feelings in the meeting but it also carried over to the floor the next day as the bill was being introduced.
Mabry, Director of the Alabama Education Association, is opposing HB 159 and 160. The bills propose using withholdings of state payroll taxes as an incentive plan to attract new business and retain existing jobs in Alabama.
Companies wishing to participate in the program must apply to the ADO Director and the Department of Finance Director. After they make the initial determination they will then present it to the Governor.
During Mabry's speech, he questioned whether leaving to application of this bill should be left to the sole discretion of the Governor. He said that the retention part of this legislation "allows the Governor to pick any company he wants." He went on to question the whether it was a good idea to leave these decisions up to the ADO, Finance Department and the Governor.
Mabry said that the AEA could support legislation like the incentives for Mercedes, Hundayai, Navistar and Toyota but they could not support these bills. He said that AEA "will give you support if you [the committee] provide us a reason."
When asked how to get new money in the state of Alabama, Mabrey replied, "We need new jobs. This is not jobs legislation this is tax money giveaway legislation."
"I have one final comment Mr. Mabry," said Chairman Barry Mask (R-Wetumpka). "You know we had some legislation last year and I think that a pro-growth agenda last year proved to be very effective with our unemployment rate dropping in the state at a faster rate than anyone else in the country, anyone else in the Southeast and faster than the national average.
Mask continued, "We are continuing our pro-job growth agenda this year. We have a lot of legislation that we will be looking at throughout the year to create jobs, that is our number one issue in the state of Alabama and as we discussed earlier. You are always welcome here, we appreciate you coming to give your opinion.
He finished by saying, "But my question wa,s will we be looking forward to your opposition to all of our pro-growth jobs agenda throughout the regular legislative session?"
"Mr. Chairman, I think the answer to that is no," Mabry replied. He turned to the remaining committee members and said, "There is one bill I talked to the chairman about already and I said I thought we could work together on that bill.
"There are a couple that I have not seen the particulars of that legislation and it comes down to me, to the Alabama Education Association, it comes down to what are the costs to education, what are the benefits to education.
"If the benefits exceed the costs then there won't be any problem, Mr. Chairman. Thank you very much."
After his last remark, Mabry left the conference room. Upon his exit Chairman Mask expressed concerns about Mabry's assertions saying, "I am very troubled as an economic developer that someone would suggest that the state of Alabama would come to them on a project-by-project basis and try to get them to sign off on it. That's absurd.
"I am also very troubled about folks saying that some folks that had worked so hard [writing this bill] had taken the exact Mercedes bill right off the shelf and water it down and repealed it and that is absurd.
Mask went on to say, "It is very troubling to hear somebody say they don't trust ADO, the Finance Director, or the Governor or the Department of Industrial Relations to do their job. Because I think the track record is outstanding on what this state has done. I just don't agree with some of the things being said."
"To say there are no jobs here," Mask pointed at a copy of the bill, "I guess somebody didn't read the bill. If you don't have a jobs [to offer you do not qualify]. It goes to something Mr. Scott said that I think is key, this is a key part of our arsenal and what we are trying to do is stay competitive with everybody else.
"…I am very trouble by someone saying that they will work with us on a project-by-project basis," Mask finished.
John Merrill, (R-Tuscaloosa), in support of Mask, said, "Mr. Chairman, at some point I think we have to show a level of confidence in the people that we have elected and people that have been appointed. People that have a commitment to our state. And I think that we have to honor their judgement and if they are not performing at the level that we expect them to then they need to be replaced.
"I think it is important for us to show the confidence that has been demonstrated on this Governor's staff and the people that have been the previous governor's–from Governor Riley to Governor Seigleman–the same way that we are talking about adding them to the toolbox that Mr. Scott spoke about in a positive way," said Merrill.
AEA members, including Mabry, filled the halls of the 5th floor in the State Building all day on Thursday. But it seemed as though the Republican anger had grown overnight. When Mask took the floor on Thursday to introduce the bill, he paused to make public the sentiments expressed in the Wednesday's meeting. He said, "We first have a duty to retain the jobs that are already here [in Alabama]. There is a lot of misinformation about this bill.
"There is a trust factor [with this bill] because it gives wide discretion to the Governor, the Department of Revenue and the Department of Finance.
"[This bill is the] same thing that we have done to get Honda, Hundyia, and Toyota."
"Some people [representing a particular organization] are saying, 'We will get to you on a project-by-project basis and let you know if we approve.' Let us go out there and get these jobs."
Committee Member Mickie Hammond asked Mask to yield the floor, Mask agreed. He responded in support of Mask, "I think it would make us look very, very weak. If we are not prepared when we sit down to the table with [companies interested in moving to Alabama] and say, 'Well, let us go talk to this group and let us see if the will let us help you.' That doesn't make any sense to me.
"I thought it was very arrogant. I kind of let it go there in committee but the more I got to thinking about it the more it bothered me. That we see this glorification of this group that in my opinion has been holding this state back not only in education but also in industrial recruitment through years and years and years.
"It is time for them to cut us loose. Let us do our jobs, let us recruit industry in this state. People need jobs, they want jobs and I am tired of fighting this same battle every single time we try to help the people of the state of Alabama in education and in industrial relations."
Every House member that stood in opposition to the bill echoed Mabry's words from the day before with words like, "sole discretion" and "$300 million" [ Mabry's estimate as to how much the bill would cost education]. After an afternoon of discussion regarding the bill, a recess was called immediately followed by an adjournment. The House will pick up the discussion of bills HB 159 and 160 beginning Tuesday at 1:00 p.m.
We are near "a dangerous tipping point" with coronavirus: former FDA head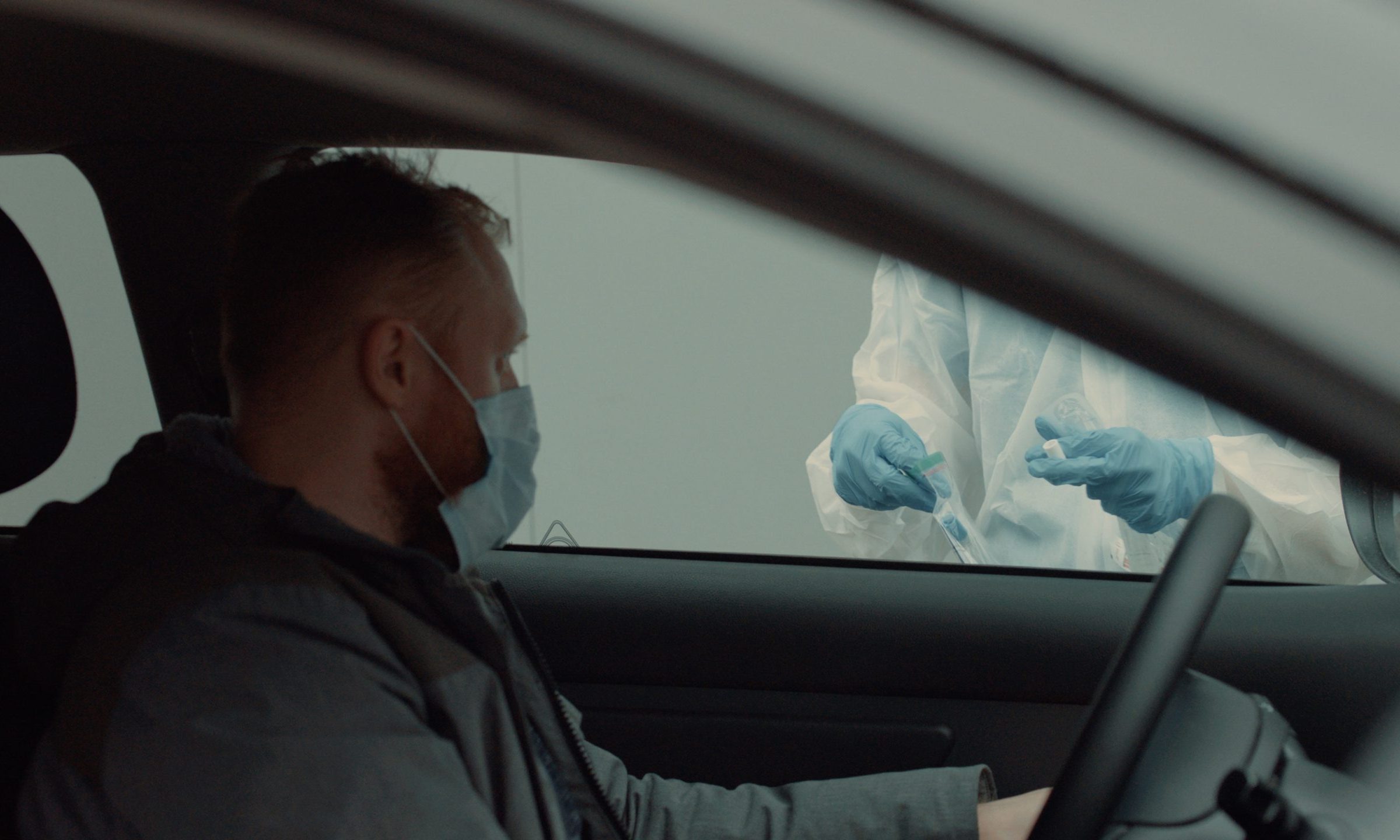 11,729 Alabamians were diagnosed with the novel strain of the coronavirus, SARS-CoV-2, in the past seven days, by far the worst week in the month of October. So far 29,654 Alabamians have been diagnosed with the coronavirus during the month of October. That is already higher than the entire month of September, in which the state had just 28,643 cases in the entire month.
The state of Alabama is following a national trend of surging cases here in the middle of October. 79,453 Americans were diagnosed with the coronavirus nationally on Saturday alone, shattering the record worst single day of the pandemic in the USA, 77,295 set on July 16.
White House Chief of Staff Mark Meadows admitted that efforts to control the virus have failed.
"We're not going to control the pandemic," Meadows said on CNN's "State of the Union. "We are going to control the fact that we get vaccines, therapeutics and other mitigations."
Alabama Lieutenant Governor Will Ainsworth (R) was one of those diagnosed with the virus this week. The Lt. Gov. reports no symptoms.
Former Food and Drug Administration head Dr. Scott Gottlieb told CBS News Sunday that the coronavirus situation in the nation is at "a dangerous tipping point" amid a widespread surge of the coronavirus cases.
Gottlieb told CBS News' "Face The Nation," that there may not be any "forceful policy" to prevent a crisis.
"We're in a dangerous tipping point right now," Gottlieb said. "We're entering what's going to be the steep slope of the epidemic curve. These cases are going to continue to build."
326 Alabamians have died from COVID-19 in October to take the state's total death toll from COVID-19 up to 2,866, 78 of them in just the last week. 384 Alabamians died from COVID-19 in September. 582 died in August and 630 in July, but if the number of cases continue to rise, the death toll will likely rise with it.
"If we miss this window this is going to continue to accelerate and it's going to be more difficult to get under control," Gottlieb warned. "Most states have just a lot of spread. That's going to change over the next two or three weeks. Things are going to look much more difficult. So we need to take steps right now."
Gottlieb admitted that there is no public support for a second economic shutdown so we will have to find "other methods"; but lamented that he did not see "any forceful policy happening any time soon."
920 Alabamians were in the hospital with COVID-19 symptoms on Sunday, the highest number since September 2.
184,355 Alabamians have been diagnosed with the coronavirus thus far in the pandemic. 107,050 of those cases are still active. 74,439 Alabamians have recovered from the coronavirus, but public health authorities warn that COVID immunity drops rapidly following infection, thus people who survived cases six months ago can potentially be reinfected.
Dr. Anthony Fauci is the Director of the U.S. National Institute of Allergy and Infectious Diseases.
Dr. Fauci said that a decision on whether or not to approve a COVID vaccine could be coming early in December.
"We will know whether a vaccine is safe and effective by the end of November, beginning of December," Dr. Fauci said. "The amount of doses that will be available in December will not certainly be enough to vaccinate everybody — you'll have to wait several months into 2021."
Gottlieb warned that a coronavirus vaccine is "not going to affect the contours" of the virus during the next few months.
"Even if vulnerable Americans get vaccinated by the end of the year, they're"not going to have protective immunity until 2021," Gottlieb said.
Public health officials are warning citizens to continue wearing their masks, social distance, stay home as much as possible, wash hands frequently, stay home if you are sick, quarantine if you test positive for the coronavirus whether you have any symptoms or not, and get vaccinated for the flu as flu season will soon be upon us. Alabama remains under a statewide "Safer at Home" order with a mandatory mask order thru November 8; but that is likely to be extended past Thanksgiving given the surging virus cases.
The global COVID-19 pandemic 1,159,009 persons through Sunday.