Martha Roby: The Contraception Mandate Issue
From the Office of U.S. Rep. Martha Roby
The Contraception Mandate Issue:
The disorder surrounding the Obama Administration's contraception mandate provides yet another example of why government-run health care is bad for America.
The original rule, authored by the Department of Health and Human Services as required under President Obama's health care reform law, would force religiously affiliated charities, schools, universities, and hospitals to offer free contraceptives to their female employees, even when doing so violates the religious beliefs of the employer.
To be clear, this is not a question of whether individuals may use birth control—that, of course, is well settled. The question raised by the administration's policy is whether the government can force a religious institution to provide birth control against its wishes. I believe the answer to that question is no.
Many people of diverse faiths immediately identified this mandate as an attack on the Constitutional right to exercise freely the religion of one's choosing. The public's uproar over the policy was swift, and it became clear that many Americans would not tolerate a test of their First Amendment rights. The White House, feeling the pressure, announced a weak "accommodation" to the rule: although the religious institutions are not required to provide birth control, their insurers are—and at no cost to the employee.
Forced money laundering does not make this policy better. The administration's "accommodation" is a political solution that demonstrates no serious respect for long held religious beliefs.
In many respects, the administration's "accommodation" is an inadequate answer, and the House is expected to consider legislative responses to the situation this week. But the whole affair reminds us of everything that is wrong with a one-size-fits-all, government-run health care system. One of the first votes I took after taking office was to repeal the health care law, which increases the size of government, burdens job creators, and does nothing to bring down costs for most Americans. (The democratically run Senate has rejected efforts to repeal the law.) Since then, my House colleagues and I have stayed focused on passing legislation to dismantle this government take-over of health care piece by piece.
We are only now understanding the true scope and reach of the health care law, and in the future we may see more issues arise that challenge our traditional, conservative values. That is one reason why I recently joined the Values Action Team in Congress, which is a group of like-minded members dedicated to supporting life, family, and less government intrusion into our churches and schools.
Our Values Action Team meets and communicates regularly to ensure that each member is up-to-date with the latest information on values-related issues and legislation. We will mobilize quickly to make sure our voices are heard in the ongoing debate about government's role in American society, and we will continue to block policies that are offensive to our constitutionally protected liberties.
Alabamian Serves as Witness at House Committee on Education and the Workforce Hearing:
It was an honor to introduce Mr. Charles Cooper, a native Alabamian, as a witness for an important House Committee on Education and the Workforce hearing this week. Congressional Committees routinely call on witnesses to provide expert testimony during hearings. Mr. Cooper testified during a hearing to examine the President's unprecedented National Labor Relations Board (NLRB) recess Appointments.
A founding member and the current chairman of the litigation firm Cooper & Kirk, Mr. Cooper is named one of the 10 best civil litigators in Washington, D.C., by The National Law Journal. He previously clerked for Judge Paul Roney of the U.S. Fifth Circuit Court of Appeals and to Supreme Court Justice William Rehnquist. In 1985, President Reagan appointed Mr. Cooper to the position of Assistant Attorney General for the Office of Legal Counsel.
The House Committee Education and the Workforce hearing examined the important constitutional questions surrounding President Obama's recess appointments to the NLRB, an organization that has proven hostile to small business and job creators in recent years. The lack of public disclosure surrounding these board nominees is unprecedented and unacceptable.
I was pleased that Mr. Cooper could participate in the hearing to offer his experience from past legal work. His knowledge supplied information about the impact that these important issues will have on employers governed by the board. I appreciate his participation and look forward to taking up this issue in future Committee hearings to ensure that the NLRB is subject to the strictest oversight.
Meetings in the Office this Week:
It was a great week in the office with many visits from various groups, schools, and organizations from Alabama. I was delighted to speak with so many people and to hear from them on the issues taking place in Congress that affect them at home.
Much thanks to the following groups who met with me this week: the Medical Association of the State of Alabama; the Alabama Association of School Boards; the Alabama Association of Elementary School Administrators; Evelyn Causey of the Hayneville Phone Company; members of the Women Construction Owners and Executives; the Alabama Education Association; the Alabama Rural Water Association; Auburn University faculty and staff  attending the Agriculture Promise Conference; members of the Alabama Narcotics Officers' Association; members with the Alabama Army National Guard; the National Association of Farm Service Agency County Office Employees; Angie McCarter with Davidson Tech and Doug Sealf with People Tech; employees of Molded Fiber Glass Companies; Dr. Lee Burge, Dean of Engineering at Tuskegee University; and Auburn President Jay Gogue and Members of  Auburn Board of Trustees.
Contact Me:
Keeping close contact with you is my top priority as I am traveling between Alabama and Washington, D.C. As the 112th Congress continues, I hope you will stay updated on my activities by joining me at:
–          Web site http://roby.house.gov/
–          Facebook page at http://www.facebook.com/Representative.Martha.Roby
–          Twitter page @ RepMarthaRoby
–          Flicker page at Martha Roby
–          Sign up for the Weekly Column http://roby.house.gov/contact-me/newsletter
Alabama Power is returning $100 million to customers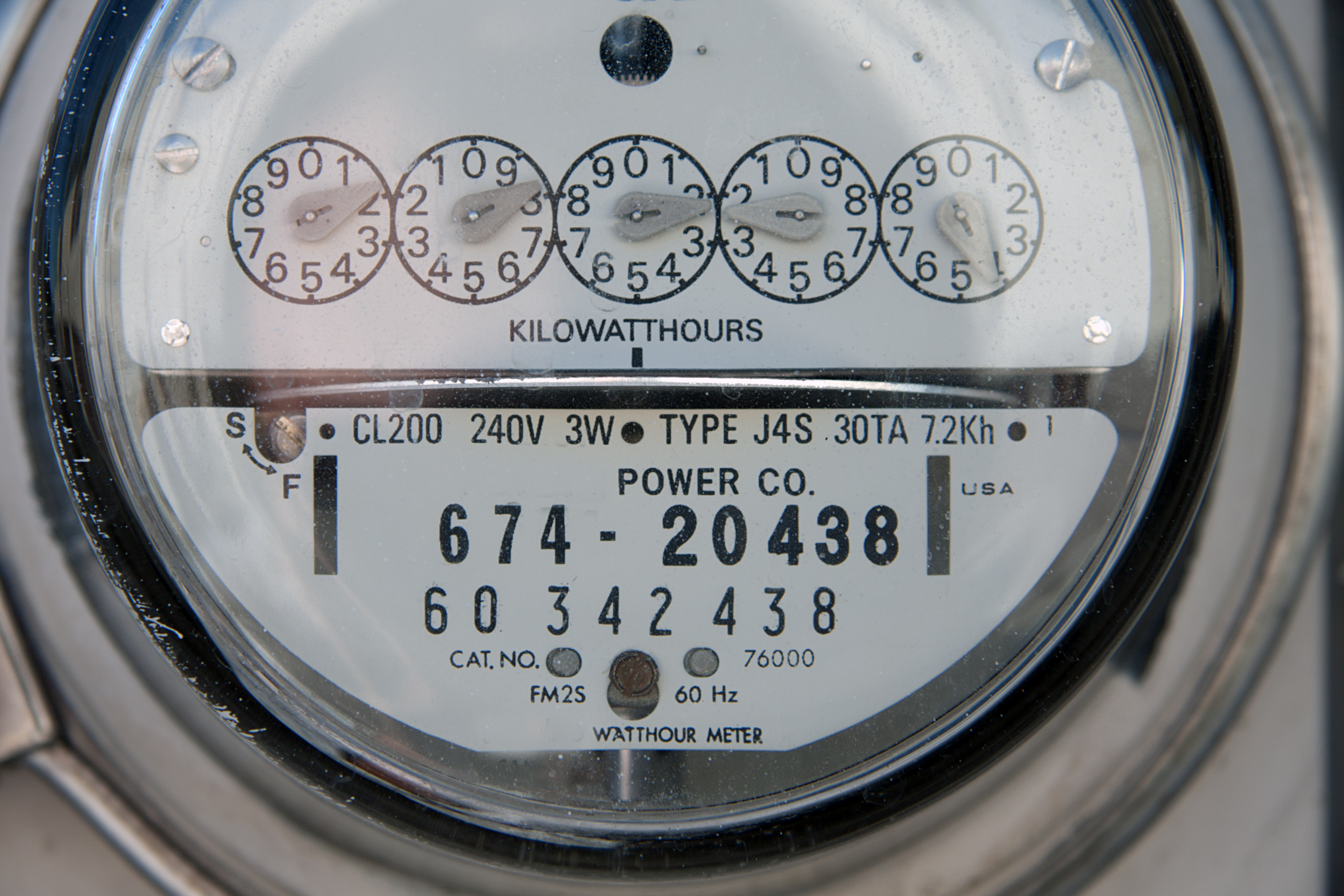 The Alabama Public Service Commission approved a plan Tuesday to credit Alabama Power Company customers on their October bills. The move returns approximately $100 million to Alabama Power Company customers.
"Putting money back into the pockets of hard-working Alabamians is one of the ways we can help on the road to recovery," Public Service Commission President Twinkle Andress Cavanaugh said on social media. "Alabama Power to refund $100 million to customers."
The typical Alabama Power customer will receive a $25 credit on their October bill. The newly approved credit is on top of a 3 percent rate reduction that customers are already enjoying in 2020. This previous rate cuts and the October credit amount to about $300 million in savings for Alabama Power customers this year.
"We appreciate the commission voting today to expedite this credit for our customers," said Richard Hutto, Alabama Power's vice president of regulatory affairs.
The global economic collapse due to the COVID-19 pandemic has hurt people across Alabama. It has also dramatically lowered fuel costs for Alabama Power Company's plants.
A typical residential customer using 1,000 kilowatt-hours of electricity per month is expected to receive a credit of $25. Customers who use more energy will receive a larger credit. Customers who use less power receive a smaller credit but had a smaller bill to begin with. Adjustments to fuel costs are typically calculated at the end of the year, with savings passed to customers beginning in January, but due to the economic downturn and pandemic-related job losses, Alabama Power and the PSC are rushing that money to Alabama families and businesses.
"Many of our customers have been hurt by COVID-19. We hope this credit will provide some additional relief at this difficult time," Hutto explained.
The 3 percent rate reduction, that took effect in January, was based on earlier estimates of lower costs for fuel and other expenses for 2020. The rate reduction alone equates to about a $4.50-per-month reduction for the typical residential customer.
"Our employees are working every day to keep costs low while providing industry-leading reliability for our customers," Hutto added.
Alabama Power said in a statement that their total retail price is below the national average and has been for decades. When adjusted for inflation, the price customers pay for electricity is lower today than it was 30 years ago.
Alabama Power has been assisting customers in other ways during the COVID-19 outbreak. Since the start of the pandemic, the company has suspended disconnects and late payment fees for customers hurt by the coronavirus.
Cavanaugh is seeking another term as president of the Commission.
"It is crucial that we have strong pro-jobs conservatives supporting President Trump's agenda at all levels of government," Cavanaugh said on social media.