Congresswoman Terri Sewell Supports Obama Budget
By Brandon Moseley
Alabama Political Reporter 
Congresswoman Terri Sewell (D) from Selma issued a press release praising President Obama's budget proposal.
Congresswoman Terri Sewell said, "Today, President Obama released his budget for fiscal year 2013. I agree with the President that the recovery of our American economy must be built upon two fundamental principles – protecting the middle class and promoting shared sacrifice and collective responsibility."
Rep. Sewell said, "In the State of the Union Address, the President outlined his vision for an American economy "built to last," based on American manufacturing, American energy, skills for American workers and a renewal of American values.  I believe this budget provides a fair and balanced approach."
Rep. Sewell continued, "I applaud the President's aggressive efforts to reduce the deficit. The budget provides for important investments in research and innovation which are vital to preparing our businesses and manufacturing sector to take advantage of new opportunities. This budget promotes public-private partnerships that will increase job creation, workforce development and improve access to higher education for all American workers.  America is and has always been most successful when we invest in our people—middle-class families and small business owners—who can grow our economy from the bottom up."
Rep. Sewell announced her support for higher taxes: "We can no longer afford to provide tax breaks to wealthy Americans by depriving seniors and the middle class of the support they need and deserve. Everyone must do their part."
"I look forward to continuing to work with the president and my colleagues in Congress on a comprehensive plan to stimulate our economy and reduce our deficit," Rep. Sewell concluded.
Rep. Sewell, the highest ranking Democratic Party officeholder remaining in Alabama, views on the President's budget are in sharp contrast to her Republican colleagues in the state's Congressional delegation.  Republican Senator Jeff Sessions said, "After four straight years of trillion-dollar-plus deficits (breaking his promise to cut the deficit in half), President Obama's budget worsens our fiscal crisis and speeds the country to bankruptcy."
Spends Too Much: $47 Trillion In Ten Years — A Net Increase Over Current Projections
After four straight years of trillion-dollar-plus deficits (breaking his promise to cut the deficit in half), President Obama's budget worsens our fiscal crisis and speeds the country to bankruptcy. Three years after the passage of the President's trillion-dollar spending stimulus, this gimmick-filled budget calls for more wasteful spending taken from workers' paychecks or borrowed from abroad. The massive spending increases are greater than the few proposed spending reductions."
President Barack H. Obama is requesting $3.8 trillion in federal spending for fiscal year 2013, an annual increase of ~$200 billion.  President Obama's budget is not expected to pass in either the Republican controlled House or the Democrat controlled Senate
The growing national debt now stands at $15.4 trillion.
Congresswoman Terri Sewell is in her first term in the United States Congress.  She represents Alabama's Seventh Congressional district.  She is unopposed in the March 13th Democratic Party Primary; but will face Republican opposition in the November 6th general election.
http://sewell.house.gov/press-release/statement-congresswoman-terri-sewell-president-obama%E2%80%99s-fy2013-budget
Governor declares state of emergency ahead of Tropical Storm Zeta
Zeta is currently a tropical storm over the Gulf of Mexico, but it is predicted to make landfall as a category one hurricane.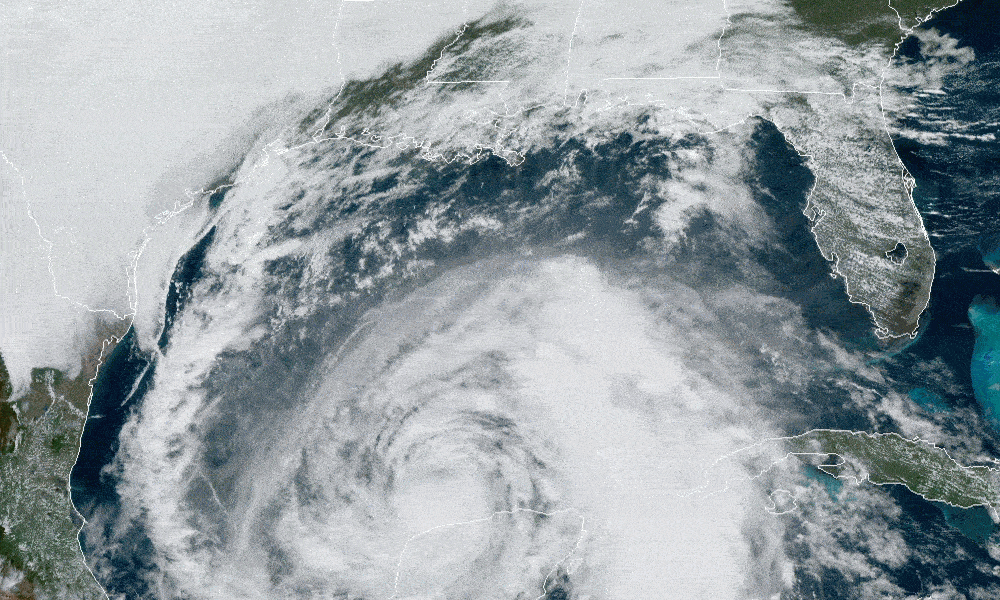 Alabama Gov. Kay Ivey on Tuesday issued a state of emergency as Tropical Storm Zeta approaches the Gulf Coast.
"Ahead of Tropical Storm Zeta's anticipated landfall Wednesday evening as a Category 1 hurricane, I am issuing a state of emergency effective today at 4:00 p.m.," Ivey said. "While this storm is not expected to have an impact as large as storms we've seen move through the Gulf earlier this year, we want to be in the best place possible to respond to anticipated rain, storm surge and mass power outage. I encourage everyone to remain weather aware and tuned in to their trusted news source as this storm could shift direction or change intensity. We continue to track the path of this storm and will stay in touch with the people of Alabama with any updates."
Zeta is currently a tropical storm over the Gulf of Mexico, but it is predicted to make landfall as a category one hurricane. The National Hurricane Center is predicting Zeta to make landfall in Mississippi on Wednesday and then proceed toward Alabama, but these storms can and do move.
A more easterly track could prove devastating to the Alabama Gulf Coast as was the case with Hurricane Sally, which shifted course in September, hitting Alabama, though Zeta is expected to be weaker than Sally at landfall.
The storm surge from the Mississippi-Alabama border to Dauphin Island is forecast to be 5 to 8 feet. Mobile Bay to the Alabama-Florida border is expected to have 3 to 5 feet of storm surge and from the border to Navarre, Florida, could experience 2 to 4 feet of storm surge.
Hurricane force winds are a possibility with this storm. Tropical force winds are expected to be an issue for Southern Mississippi and Alabama well inland. There is expected to be heavy rainfall across the state Wednesday night into Thursday morning.
The Baldwin County Emergency Management Agency announced that sandbags are available inside the county commission office at Robertsdale Central Annex (22251 Palmer Street) until 4:30 p.m. Tuesday and from 8 a.m. until 4:30 p.m. Wednesday or while they last.
Bring any help and shovels you will need. There is a limit of just 25 bags per person. Alabama's coastal counties are currently under a Tropical Storm Warning, a Storm Surge Warning for Mobile County and a High Rip Current and High Surf Warning.
Congressman Bradley Byrne said, "I just finished up briefings from Alabama EMA, FEMA, and the National Hurricane Center regarding #Zeta. We should not take this storm lightly and should start making preparations right away. After sundown Wednesday, I'd encourage everyone in Southwest Alabama to stay home and off the roads until sunrise Thursday. This storm will have impacts as far north as Montgomery, so those in Washington, Clarke, and Monroe counties will see tropical storm force winds and heavy rain. I'd encourage everyone to charge their phones and other necessary electronics. If you have an emergency during the storm, call 911 and do not try to drive."
Coastal Alabama is still in the process of recovering from Hurricane Sally which hit the state on Sept. 15.