Beason Attacks Bachus……Again
By Brandon Moseley
Alabama Political Reporter 
Alabama Senator Scott Beason (R) from Gardendale released a press release Monday charging that his opponent Congressman Spencer Bachus (R) from Vestavia had maintained too close of a relationship with the banks that he is charged with regulating as Chairman of the House Financial Services.
The Beason Campaign's Press Release said, "Throughout his congressional career, Bachus has supported legislation friendly to the banking industry, such as the bank bailout bill known as the Troubled Asset Relief Program (TARP)."
Sen. Beason said, "It really doesn't matter whether Bachus is in bed with the Big Banks or the Big Banks are in bed with Bachus." "Either way, it's the taxpayers like you and me who end up getting the short end of the stick."
The Beason Campaign press release continued, "The overwhelming majority of Bachus's contributions come from out-of-state, primarily from the DC area or New York City and Chicago (which are home to major financial services industries). Spencer Bachus received 89 percent of his campaign contributions from outside his district and 80 percent of campaign contributions outside Alabama."
Sen. Beason continued, "Rep. Spencer Bachus is reported to have had a fundraising event at the Alabama Bankers Association this morning. According to additional documentation received by this campaign, prominent bankers were asked to come prepared with check books."
 "The top five industry categories contributing to Bachus during this campaign cycle are Commercial Banks, Real Estate, Insurance, Securities and Investment and Finance/Credit Companies.  These industries"……."are the ones he regulates as Chairman of the House Financial Services Committee. His top five donors are listed as the J Hass Group, Credit Suisse Group, Credit Union National Association, JPMorgan Chase and Company and the Mortgage Bankers Association," the Beason Press Release wrote.
According to the press release, "Bachus also joins Democrats Barack Obama, John Kerry and Christopher Dodd as the top beneficiaries of Fannie Mae and Freddie Mac campaign contributions. "No congressman is more reliant on finance sector contributions than Bachus, who has pulled in 84 percent of his PAC contributions from the finance sector and 70 percent of his total contributions during the first three months of 2011"(Sunlight Foundation).
Sen. Beason said, "I've seen a lot in politics, but I've never seen this level of audacity displayed in such a brazen manner. Cozying up with his banker buddies right after callously disregarding the will of his constituents shows exactly who Bachus's friends are. And if he goes back nothing will change."
Much of the ethical allegations against Congressman Bachus are based on allegations in the book, "Throw Them All Out" by Peter Schweizer.  Rep. Bachus rejects the allegations being brought against him by the book, his critics in the main stream media, and by his political opponents.  Rep. Bachus on his website said, "The truth is completely the opposite, as the director of enforcement for the U.S. Securities and Exchange Commission has stated repeatedly under oath. I have never traded on insider information."  "The author also alleged that I bought a fund of financial stocks in July 2008, contradicting my stated policy of not investing in companies under the jurisdiction of the Financial Services Committee which I now chair. In fact, as CNBC accurately reported, the fund consisted entirely of energy stocks. But no apology for this fabrication has been made."  "Still, these facts did not prevent the author from launching into a long diatribe of false innuendoes concerning my financial investments. Books like this are a dime a dozen, because scandal sells, and distrust of Congress is at an all-time high."
Rep. Bachus concludes, "It is hurtful when loved ones, neighbors and church members read and hear falsehoods attacking your character made and repeated in the media. But negative and personal attacks intended to create controversy and fear do not succeed."  "As your representative, please be assured that I will continue to strive to serve you with joy and optimism."
Rep. Bachus is currently under investigation by the independent Office of Congressional Ethics.
Sen. Scott Beason is challenging incumbent Congressman Spencer Bachus for the Republican nomination in Alabama's Sixth Congressional District. Blount County Probate Judge David Standridge and Tea Party Activist Al Mickle are also running in the March 13th Republican Primary.  Whoever wins the Republican Primary will face a Democratic Party opponent on the November 6th. Both retired U.S. Air Force Colonel Penny Huggins Bailey from Leeds and Birmingham attorney William "Bill" Barnes are running in the Alabama Democratic Party Primary.  Alabama's Sixth Congressional District includes all or parts of Blount, Bibb, Chilton, Coosa, Jefferson, and Shelby Counties.
Hash tags: Senator Scott Beason Representative Spencer Bachus Alabama 6th Congressional District ethics banking financial services committee  
To read Rep. Bachus statement:
http://www.spencerbachus.com/node/109
To read Sen. Beason's Press Release:
http://scottbeason.com/2012/02/20/bachus-reportedly-takes-bank-holiday-with-banker-buddies/
Print this piece
Tuscaloosa mayor: "We have entered into a danger zone" as hospitalizations rise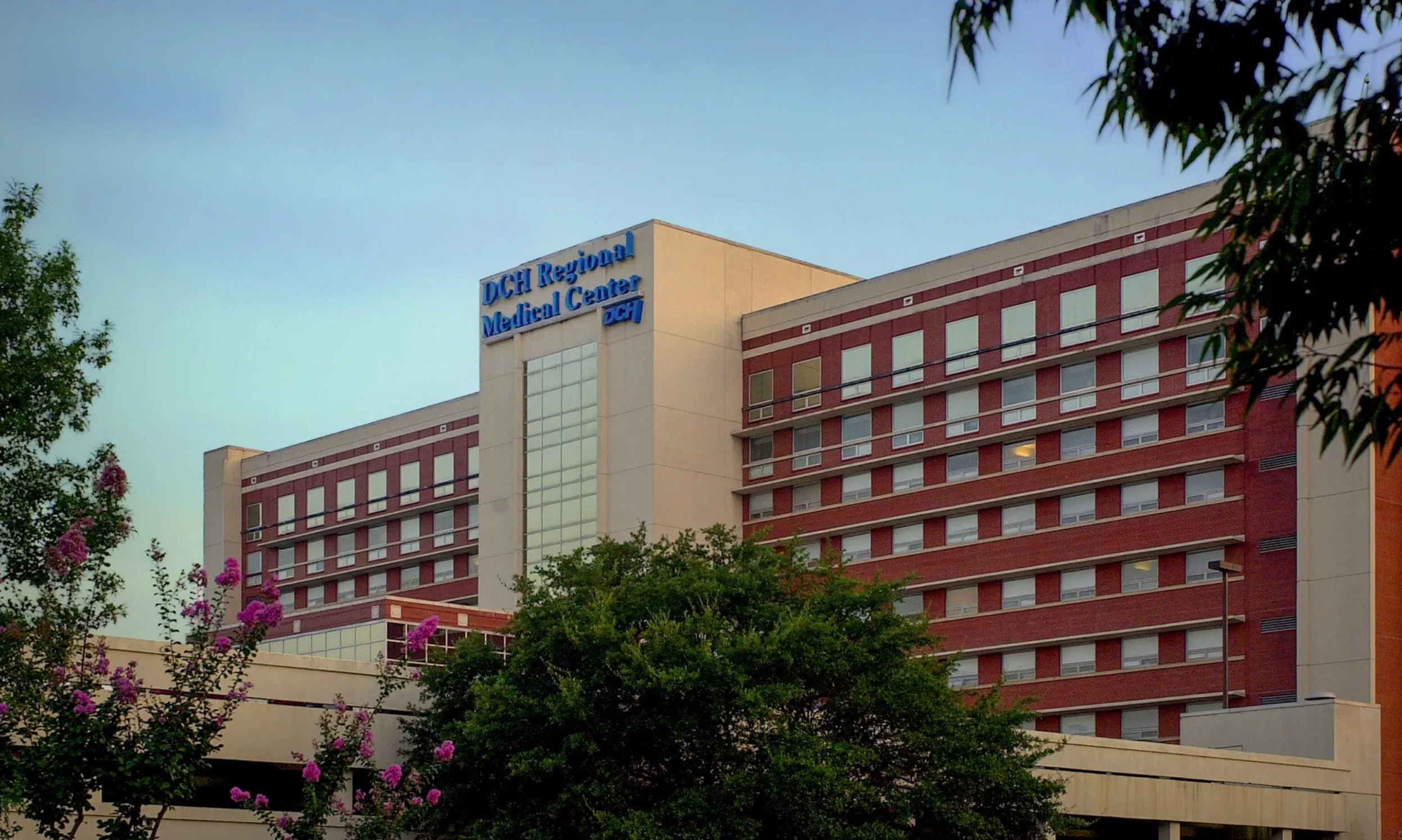 While Montgomery County and the River Region of Central Alabama remain the top area of concern for state officials responding to COVID-19, Tuscaloosa County is showing signs of a worsening outbreak as cases and hospitalizations spike.
"We have entered into a danger zone," said Tuscaloosa Mayor Walt Maddox in an interview. "And if we continue to see trends of doubling hospitalizations over the next week, then we probably enter into an area where Montgomery is currently at. The good news is that we're handling this. The bad news will be if the trend continues to rise."
Over the past thirteen days, the number of COVID-19 cases in Tuscaloosa County has more than doubled from 345 on May 17 to 699 as of Friday evening. During the early months of the pandemic, Tuscaloosa saw relatively stable case increases, a trend that broke about two weeks ago. According to The New York Times's analysis of COVID-19 data, Tuscaloosa has one of the fastest-growing outbreaks in the country.
Testing has also increased in Tuscaloosa County, but the percent of tests that are positive in the county over the last seven days, on average, is about 10 percent, up from as low as 2 percent in early May.
Many of the new cases in Tuscaloosa have been connected through contact tracing to institutional settings, Maddox said, including nursing homes, the metro jail and the state's Mary Starke Harper Geriatric Psychiatric Center, where at least two patients have died.
"Those are the main drivers in what we're seeing," Maddox said.
But contact tracing has also found that, in at least one case, the virus entered a facility through an asymptomatic carrier, showing that community transmission of the virus is ongoing, in many cases unnoticed, and is affecting more vulnerable populations like those in long-term care facilities and jails.
"That to me is kind of getting into what the public needs to know," Maddox said. "We have to continue to apply common sense. That means wearing a mask when going out in public, practicing social distancing and assuming that everyone that you come in contact with is a potential carrier."
State Health Officer Scott Harris echoed that plea Thursday.
"Some of those are outbreaks," Harris said of counties with rising cases. "And yet again, those are still attributable to community spread. The people in the nursing home didn't go out in the community and catch it. Someone brought it into them, presumably, and so there has to be transmission going on in the community for that to happen. We need to find a way to get people to take seriously these social-distancing guidelines."
But hospitalizations — a more precise, though delayed, indicator — show an even more worrisome trend.
At DCH Health, the main hospital system in Tuscaloosa County, the number of COVID-19 positive inpatients more than doubled in a week's time from 36 on May 22 to 83 as of Friday afternoon.
"In Tuscaloosa, we took early action, and it's given us the ability to deal with the higher number of coronavirus cases and hospitalizations," Maddox said. "At this point, we are at the ability to manage what we're facing."
As of Friday, 74 of DCH Health's ICUs are in use — including both COVID and non-COVID patients — which would exceed the hospital system's typical ICU bed capacity had it not expanded its capacity.
Hospital officials, including those in Tuscaloosa and Montgomery, have been clear to say that they are still able to treat additional patients, though the hospitals are under strain.
Twenty-two of the patients in ICUs are COVID-19 patients, according to the hospital system. Twelve of the patients who have tested positive for COVID-19 are on ventilators. But there remain 52 others who are hospitalized pending tests for COVID-19. Eleven of those are in ICUs, the hospital reported Friday afternoon.
In total, DCH Health System has 90 ICU beds available, after adding ICU bed capacity by retrofitting hospital rooms. Normally there are only 72 ICU rooms between DCH's main hospital in Tuscaloosa and its smaller hospital in neighboring Northport. Eighteen hospital rooms were adapted for ICU use to increase capacity.
The number of COVID-positive patients in ICUs has also doubled from May 22. There are also more patients pending test results in ICUs in Tuscaloosa than on May 22.
Like many hospital systems in Alabama, DCH also serves surrounding counties without adequate health care infrastructure. Neighboring Greene and Hale counties — part of Alabama's Black Belt region — have among the highest per capita case rates in Alabama at 1,147 cases per 100,000 people and 1,051 cases per 100,000 people, respectively.
Though the situation in Tuscaloosa County is not as immediately dire as in Montgomery, Maddox said he is concerned that Tuscaloosa could soon be in a situation similar to Montgomery and the River Region, where hospitals temporarily ran out of formal ICU beds.
As of Friday, Montgomery Mayor Steven Reed said about 4 percent of area hospitals' ICU beds were available.
"I want to make sure I emphasize to you, while we do have a shortage of beds and we are reaching a dangerous capacity load in ICUs, there is room to treat people who are sick," Reed said.
Meanwhile, case counts in Montgomery continue to rise.
"Unfortunately our numbers have not plateaued, but are significantly increasing," Reed said, adding that "more testing does not mean that we should see patients in worse conditions with fewer ICU beds."
Maddox urged all residents to abide by social-distancing recommendations and wear masks.
"The stage that we're entering into now," Maddox said, "it's going to be more on the individual than ever before. By doing the smart things, they can protect themselves, they can protect their family members, they can protect their community, they can save jobs, and they can help us get out of this sooner rather than later. And that would be my message to everyone. Let's continue to do the smart things. If we do that, we will reclaim our lives."
Print this piece