Rep. Martha Roby on Education and Leadership
February 27, 2012
Speaking with college students with Rep. Terri Sewell.
By U.S. Representative Martha Roby 
Supporting Teacher Flexibility and State Education Control:
America's education system needs to be reformed. The current federal limitations placed on teachers, parents, and students in local classrooms and schools are hindering academic success.
A quality education is the springboard from which our children may pursue their highest dreams. As a mother of a child in public school, I know local teachers are best suited to teach local students. Alabama administrators and teachers know what is best for our students rather than faceless bureaucrats in Washington, D.C.
Upon entering Congress, I pledged to visit every school district in our area to talk to students and listen to their teachers. After one year of frequent school visits, I have gained valuable insight into the challenges that our schools are facing. More and more, I hear frustrations associated with No Child Left Behind (NCLB), the education law passed by Congress in 2002. What was a seemingly promising law upon its passage, NCLB has evolved into an unworkable and unrealistic mandate that must be re-written.
Serving as a Member of the House Education and the Workforce Committee, I am proud the committee is taking action to reform broken NCLB policies. Building on last year's bipartisan progress, this year we are turning our attention to legislation that addresses specific areas of the law. The committee is soon considering two bills that will specifically address teacher flexibility and state education control. I am a proud co-sponsor of both of these bills, which I have listed below:
The Student Success Act (H.R. 3989), which would return responsibility for student achievement to state governments, school districts, and parents, while maintaining high education standards. The legislation would also provide state educators and local school districts with greater flexibility to meet students' unique needs.
The Encouraging Innovation and Effective Teachers Act (H.R. 3990), which would increase school choice, promote local innovation in public education, and provide parents with information regarding teacher effectiveness.
Removing federal standards and granting teachers more flexibility on the local level is the key to reforming our broken education system. By allowing states to determine the local educational needs of students and by releasing teachers from outdated mandates, we will move our system forward. Properly implementing that reform is critical. Providing our teachers, parents, and states with long-term solutions will allow them to run effective schools and will afford our students the opportunity to succeed.
Center for American Women and Politics Event:
Recently, I spoke to college students about my experience as a Member of Congress. Today's young adults will be the leaders of our country tomorrow. It is important that they are encouraged to lead.
Leadership comes in all forms, and is found in all places. Whether it is through a church, local community, city government, or other civic organization, if there is an opportunity to improve our community, we must challenge future leaders to take the initiative to do just that.
Another Freshman Member of Congress from Alabama, Representative Terri Sewell, joined me at the event. Terri and I talked about our history serving together in Leadership Alabama, our launch into public service, and our ability to work across party lines. The opportunity to speak to the students with Terri was a great experience. Thank you to the Center for American Women and Politics with the Eagleton Institute of Politics for inviting me to speak.
February District Visits: 
I spent last week traveling throughout the Second Congressional District meeting and talking with those I represent. The opportunity to travel through our area provides me with time to listen and address concerns about the issues under debate in Congress. My job is to listen to you. Routinely speaking with business leaders, teachers, and leaders in agriculture and in the military helps me to better serve you in Congress.
Thank you to the following groups, individuals, organizations, and schools who invited me to spend time with them: Loveless Academic Magnet Program; Job Corps students; Conecuh Sausage business owners; teachers and students at Georgiana School; members of my Agriculture Advisory Panel; members of my Veterans Advisory Panel; American Buildings Company; teachers at Eufaula Elementary School; the Alabama Association of Nurse Anesthetists at Medical Center Barbour; and Eufaula area business leaders.
Contact Me:
Keeping close contact with you is my top priority as I am traveling between Alabama and Washington, D.C. As the 112th Congress continues, I hope you will stay updated on my activities by joining me at:
–          Web site http://roby.house.gov/
–          Facebook page at http://www.facebook.com/Representative.Martha.Roby
–          Twitter page @ RepMarthaRoby
–          Flicker page at Martha Roby
–          Sign up for Martha's Weekly Email http://roby.house.gov/contact-me/newsletter
Alabama nursing homes can't use rapid COVID-19 test machines without federal guidance
In Alabama, there were 686 coronavirus deaths in long-term care facilities as of Wednesday, which was 42 percent of the state's 1,639 COVID-19 deaths at that point.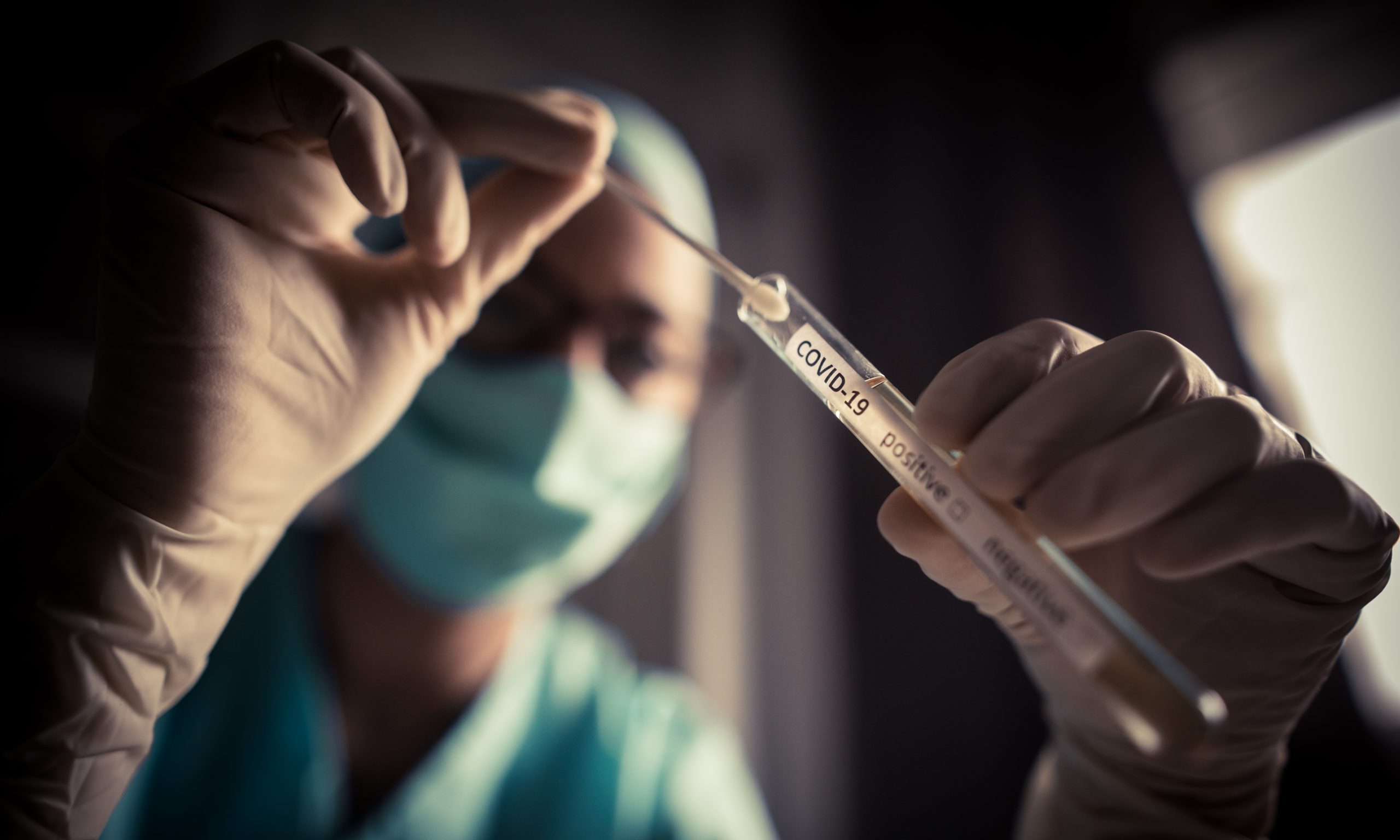 Some Alabama nursing homes have received rapid, point-of-care COVID-19 test machines, but without guidance from the federal agency that sent them, the machines aren't being used.
It's been three weeks since the Centers for Medicare and Medicaid Services in a nationwide conference call with nursing home administrators announced plans to disburse the machines, which can provide results in 15 minutes.
John Matson, director of communications for the Alabama Nursing Home Association, told the Alabama Political Reporter on Wednesday that CMS has said it will send the rapid testing machines to 78 Alabama nursing homes to start, and eventually will supply one to each nursing home in the state. He said some of those 78 facilities have received them while some are still waiting for delivery.
"The biggest thing we're waiting on from CMS is guidance on when and how it wants us to use these machines," Matson said.
Matson said that CMS officials on the July 16 conference call said that regulations and guidance on the testing machines weren't yet ready, but that the agency wanted to go ahead and disburse the machines.
"They wanted to distribute machines and then let the guidance and the regulations catch up," Matson said.
The Trump administration touted the rapid tests machines' ability to bolster testing in nursing homes, which care for older, sick people who are at most risk of serious complications and death due to coronavirus.
As of July 30, 43 states reported 62,925 COVID-19 deaths, which was 44 percent of all coronavirus deaths in those states, according to the Kaiser Family Foundation.
In Alabama, there were 686 coronavirus deaths in long-term care facilities as of Wednesday, which was 42 percent of the state's 1,639 COVID-19 deaths at that point.
While nursing home administrators await those federal guidelines to be able to use the rapid test machines, it's taking longer to get COVID-19 test results from many labs. Matson said some nursing homes are seeing wait times for results as long as a week, which public health experts say makes the results nearly worthless.
"Not every nursing home is experiencing that, but we do know that some are experiencing a longer turnaround time," Matson said.  "As we've said before, knowledge is key, and when we run those tests we need those tests results back in a timely manner so we know how to properly treat our patients and our employees."
The Alabama Department of Public Health on July 31 said that as Alabama continues to see an increase in the number of new COVID-19 cases, it's taking commercial labs and ADPH's lab an average of seven days to get results.
ADPH in the release states that the lengthier turnaround time for test results is due to several factors, including supply chain problems with test reagents, more demand for coronavirus tests nationwide, "and in some cases, increased numbers of unnecessary tests."
"I think it's important to emphasize that that is essentially a worthless result," said Dr. Jeanne Marrazzo, director of infectious disease at UAB, during a press briefing July 30. "At that point, all it tells you is that six days ago you were negative."
And there are problems with the rapid testing machine's accuracy. CMS has said the machines have an error rate of between 15 and 20 percent, and that a negative test result on the machines shouldn't be used to rule out a possible case.
"Negative results should generally be treated as presumptive, do not rule out SARS-CoV-2 infection and should not be used as the sole basis for treatment or patient management decisions, including infection control decisions," CMS said in a FAQ on the rapid test machines for nursing homes.
Matson said CMS told nursing homes that while a negative test result should be followed up with a subsequent lab test to be certain, a positive result on the rapid test machines very likely means the person has coronavirus.