Midwifery an Issue Before Senate Health Committee
By Susan Britt
Alabama Political Reporter
A public hearing was held last week regarding the legalization of out-of-hospital midwifery. Sponsored by Senator Paul Bussman (R-Cullman), SB314 was presented to the Senate Health Committee, Chairman Greg Reed (R-Jefferson, Tuscaloosa, Walker, Winston).
Bussman introduced the bill to committee saying, "The midwifery issue is not a new issue. It is across the country and I think that it is time in Alabama that we have this discussion and have this decision made whether we think this is appropriate in Alabama or not. I don't think that we can continue to push it under the carpet."
Home births are becoming increasingly popular. Between 2003 and 2006 home births in Alabama have risen 19 percent. However, in Alabama, it is illegal for a midwife to be present for a home birth and is considered "practicing medicine without a license."
SB314 asks that midwifery be legalized and regulated in the state. Midwifes would be licensed through Alabama Home Birth. Nationally 27 states have certified legalized midwifery.
Current Alabama law allows mothers to give birth at home. A January CDC report showed that 33 percent of all home births occurred without a trained professional.
"Opponents speak of tragedies of home births gone very wrong. These tragedies will continue as mothers birth alone with an unregulated, potential untrained layperson to attend their births," said Jennifer Crook, CPM, MA, MPH, Legislative Affairs for the Alabama Birth Coalition.
She continued, "A CPM priority is always a safe birth and we are trained in preventative care and emergency response."
A Certified Professional Midwife (CPM) requires training and certification. In order to obtain a credential, a midwifery student must:
Complete an accredited course of study or the college equivalent didactic equivalent.
Complete educational requirements that include detailed, structured curriculum of 750 topics including human anatomy and physiology, biology, ethics,human sexuality and medical terminology.
Complete a minimum of 1350 clinical hours must be completed
Must pass a clinical skills test and a full-day national board exam
Under SB314 licensed CPMs will be supervised by the state Board of Midwifery to insure that they complete continuing education credits and maintain their CPM credentials. All exams are evaluated frequently in order to maintain NCCA accreditation.
Alabama currently licenses Certified Nurse Midwifes (CNM) to provide maternity care in the hospital. Their skill set appropriate to in hospital midwife care.
CPMs have a skill set specifically for out-of-hospital midwife care. CPM is the only nationally recognized credential to require clinical experience in out-of-hospital birth.
Both the CNM and CPM credentials are accredited by the National Commission for Certifying Agencies so both have met the same standards for proving competence to practice delivery safely.
Joe Decker, Executive Director of the Alabama State Nurses Association, said, "We have concerns about credentialing of certain midwives. If you notice in the bill the only academic requirement is only a high school diploma or a GED. We don't think that is the proper place. We think they need considerably more than that."
He added, "Certified Nurse Midwives who are certified, licensed nurses have a bachelors degree in nursing, a masters degree in nursing, post graduate work in the field of OB/GYN and they have to pass a national certification exam."
While this is an issue that has received a great deal of attention it has yet to be placed back on the calendar for a vote in the Health Committee.
Governor declares state of emergency ahead of Tropical Storm Zeta
Zeta is currently a tropical storm over the Gulf of Mexico, but it is predicted to make landfall as a category one hurricane.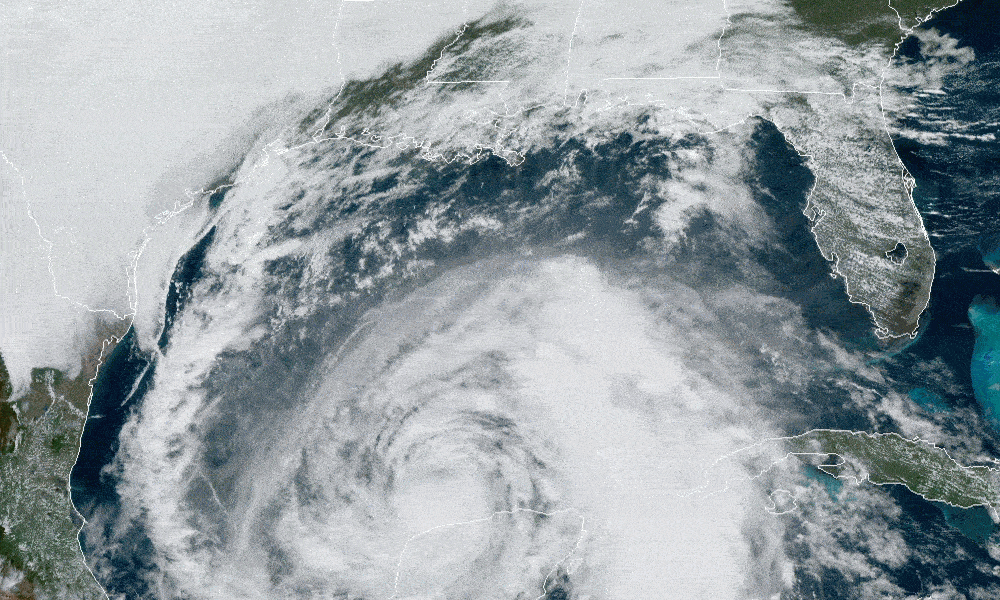 Alabama Gov. Kay Ivey on Tuesday issued a state of emergency as Tropical Storm Zeta approaches the Gulf Coast.
"Ahead of Tropical Storm Zeta's anticipated landfall Wednesday evening as a Category 1 hurricane, I am issuing a state of emergency effective today at 4:00 p.m.," Ivey said. "While this storm is not expected to have an impact as large as storms we've seen move through the Gulf earlier this year, we want to be in the best place possible to respond to anticipated rain, storm surge and mass power outage. I encourage everyone to remain weather aware and tuned in to their trusted news source as this storm could shift direction or change intensity. We continue to track the path of this storm and will stay in touch with the people of Alabama with any updates."
Zeta is currently a tropical storm over the Gulf of Mexico, but it is predicted to make landfall as a category one hurricane. The National Hurricane Center is predicting Zeta to make landfall in Mississippi on Wednesday and then proceed toward Alabama, but these storms can and do move.
A more easterly track could prove devastating to the Alabama Gulf Coast as was the case with Hurricane Sally, which shifted course in September, hitting Alabama, though Zeta is expected to be weaker than Sally at landfall.
The storm surge from the Mississippi-Alabama border to Dauphin Island is forecast to be 5 to 8 feet. Mobile Bay to the Alabama-Florida border is expected to have 3 to 5 feet of storm surge and from the border to Navarre, Florida, could experience 2 to 4 feet of storm surge.
Hurricane force winds are a possibility with this storm. Tropical force winds are expected to be an issue for Southern Mississippi and Alabama well inland. There is expected to be heavy rainfall across the state Wednesday night into Thursday morning.
The Baldwin County Emergency Management Agency announced that sandbags are available inside the county commission office at Robertsdale Central Annex (22251 Palmer Street) until 4:30 p.m. Tuesday and from 8 a.m. until 4:30 p.m. Wednesday or while they last.
Bring any help and shovels you will need. There is a limit of just 25 bags per person. Alabama's coastal counties are currently under a Tropical Storm Warning, a Storm Surge Warning for Mobile County and a High Rip Current and High Surf Warning.
Congressman Bradley Byrne said, "I just finished up briefings from Alabama EMA, FEMA, and the National Hurricane Center regarding #Zeta. We should not take this storm lightly and should start making preparations right away. After sundown Wednesday, I'd encourage everyone in Southwest Alabama to stay home and off the roads until sunrise Thursday. This storm will have impacts as far north as Montgomery, so those in Washington, Clarke, and Monroe counties will see tropical storm force winds and heavy rain. I'd encourage everyone to charge their phones and other necessary electronics. If you have an emergency during the storm, call 911 and do not try to drive."
Coastal Alabama is still in the process of recovering from Hurricane Sally which hit the state on Sept. 15.