Bill Introduced to Give New Marriage Option
By Susan Britt
Alabama Political Reporter
Senator Phil Williams (R-Rainbow City) introduced a bill he is sponsoring in the Senate Judicial Committee on Wednesday giving couples the option for a different classification of marriage, SB270.
The Alabama Covenant Marriage Act provides that couples may enter into a covenant marriage where they agree to attend pre-marital counseling. If the couple feels as though the marriage is headed toward divorce they will not file a "no-fault" divorce but agree to pre-divorce marital counseling.
Williams said, "We are asking people if they choose to take the extra steps to protect their marriage."
The law is based on a law in Louisiana that was passed in the late 90s. After a similar bill passed in Louisiana, a ceremony was held where hundreds of married couples transferred over to covenant marriages.
People who are already married can change their marital status to covenant.
"A COVENANT MARRIAGE 
"We do solemnly declare that marriage is a covenant 22  between a man and a woman who agree to live together as husband and wife for so long as they both may live. We have chosen each other carefully and disclosed to one another everything which could adversely affect the decision to enter into this marriage. We have received premarital counseling on the nature, purposes, and responsibilities of marriage. We have read the Covenant Marriage Act, and we understand that a ovenant marriage is for life. If we experience marital difficulties, we commit ourselves to take all reasonable efforts to preserve our marriage, including marital counseling. 
"With full knowledge of what this commitment means, we do hereby declare that our marriage will be bound by Alabama law on Covenant Marriage and we promise to love, honor, and care for one another as husband and wife for therest of our lives." 
Upon applying for a covenant marriage license, couples must submit an affidavit that they have received premarital counseling from a priest, minister, rabbi clergy of any religious sect, or a marriage counselor
A spouse to a covenant marriage may obtain a judgment of divorce only upon proof of adultery; the other spouse has been sentenced to death or imprisonment; physical, mental or sexual abuse; child abuse; extended separations; abandonment; or repeated refusal of the other spouse to attend marital counseling.
"The Covenant Marriage Act is designed to be pro-family. I think that families are the basic structure that our society is built on. And with the breakdown of the American family has been prolific in the last 30 to 40 years," said Williams. "This bill is designed to ask people to take a deep breath and give thought to that marriage goes deeper than just making a decision. Literally we are asking folks to get pre-marital counseling, this is purely optional, and if they ever get to the point where they feel their marriage is breaking down where they are considering a divorce, we are asking them to do is to get pre-divorce counseling. This is purely elective and they have a right to choose or not choose."
Williams intends to amend the bill to include felonies without sentencing based upon a question raised by Senator Jerry Fielding (D-Calhoun, Coosa, Elmore, Talladega).
Williams requested that the bill be carried over due to lack of quorum.
Prison worker says excessive pepper spray may have killed inmate
A prison worker says the amount of pepper spray used was excessive, and that officers knowingly and intentionally put the inmate's life in jeopardy.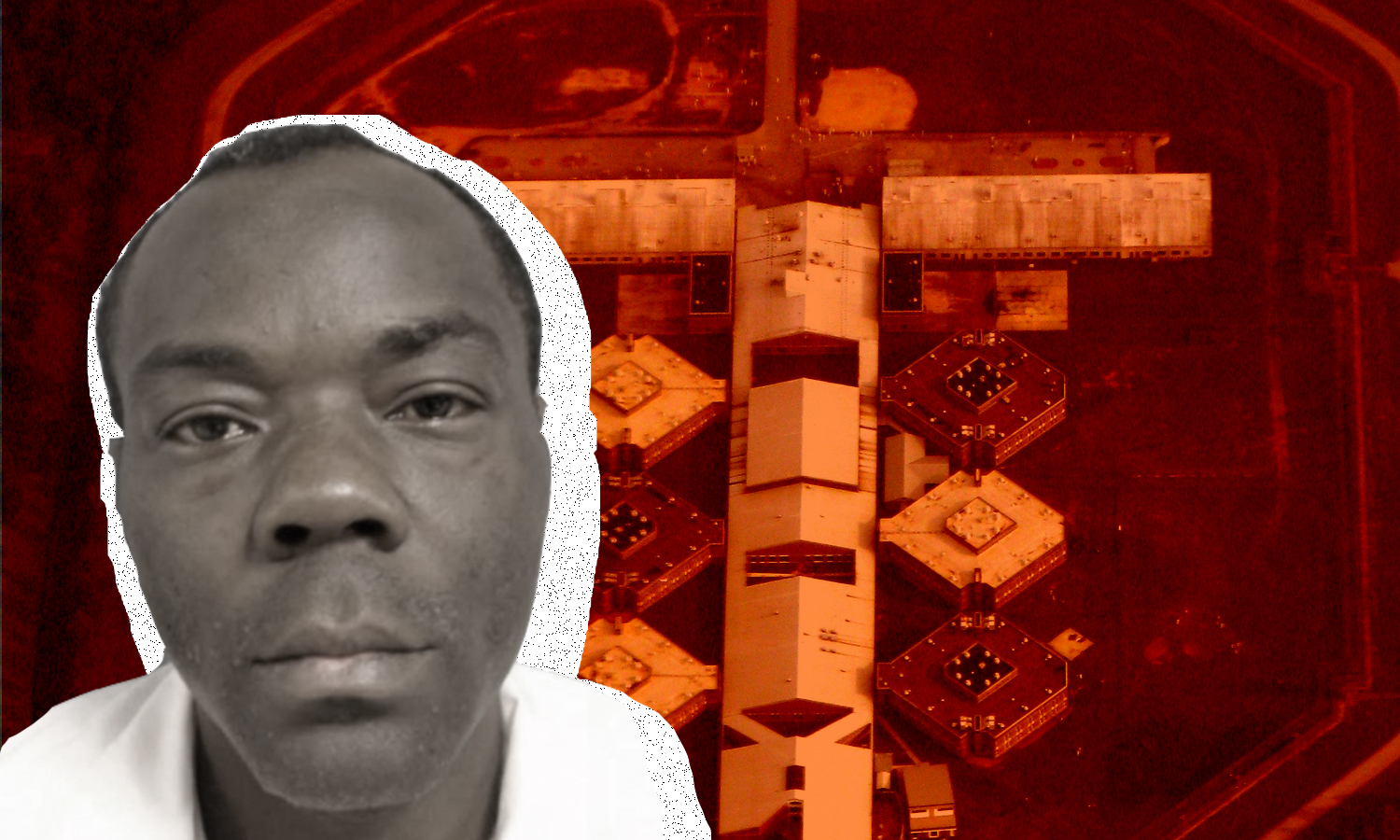 It's not yet clear what caused the death of 38-year-old Darnell McMillian after he was pepper sprayed inside an Alabama prison last month, but a prison worker says the amount of pepper spray used was excessive, and that officers knowingly and intentionally put his life in jeopardy.
Some time around 6 p.m. on June 22, three correctional officers placed McMillian in suicide cell S-11, with an inmate who was known to be aggressive and who was already on suicide watch, according to a prison worker with knowledge of the incident, who reached out to APR to discuss the death because the person said it troubled them.
The ADOC worker asked not to be identified because the person is still employed with the department.
"He shouldn't have been doubled up with somebody," the worker said of the aggressive inmate already in cell S-11. "It was very clear that the person in that cell was threatening."
The worker said the officers enticed the two men to fight, and once the inmate began threatening McMillian, McMillian took the first swing to hit the man.
The three officers standing outside then deployed a pepper spray called Cell Buster into the cell, the worker said. Cell Buster is a potent spray used by correctional staff and produced by the Chicago-based company Sabre.
"The inmate was yelling that he couldn't breathe," the employee said. "One Cell Buster is enough to do a lot of damage. There were three officers present at the time of this, and there were three cans of Cell Busters sprayed."
The employee said that once McMillian was pulled from the cell, he was almost unconscious and then "went completely unconscious, because he was coughing and aspirating."
The cell was then cleaned by inmates, except for some spots of blood, which the worker said might make it appear to have been a homicide by the other inmate, but the worker said several staff members at the prison believe the death may have been caused by excessive use of pepper spray.
"He was on his back when they were getting him to the infirmary, which can also cause asphyxiation, especially if he's coughing and saying he can't breathe. That spray can make you vomit," the worker said.
While there are video cameras that record each suicide cell, the worker said they do not believe there is footage from cell S-11 during the time of McMillian's death. The employee said they've been through many incidents in the prison but that "this one seems pretty bad."
The worker said it's not clear why the officers encouraged a fight between the other inmate and McMillian, but from experience, the person said some officers will do so when an inmate angers them.
The employee said when they read APR's first article on McMillian's death, and there was little information on what happened, they decided to reach out.
"I'd rather share it and put it out there," the person said. Some details of what the worker said were corroborated by the Jefferson County Coroner's office.
Jefferson County Coroner Bill Yates told APR on Thursday that McMillian's final cause of death awaits results from the autopsy, which can take between four and six weeks, but that there did not appear to be any external injuries that could have caused his death.
McMillian was pronounced dead at Donaldson prison at 7:49 p.m. on June 22, Yates said.
Yates, reading from his notes on the incident, said that in the moments before his death, there appeared to be a physical altercation between McMillian and another inmate, and that correctional officers used pepper spray to stop the fight.
"Obviously, Department of Corrections staff is going to step in to stop that, and it's my understanding that after that, he was having complaints of not being able to breath," Yates said. "I think they used — there was some pepper spray that was used to stop that, and he immediately went, from our understanding, to the infirmary."
"From our autopsy, I don't believe we found any type of trauma that would explain death," Yates said.
His office is awaiting lab results, to include toxicology and other lab work to determine if drugs or an unknown medical condition may have been factors in his death, Yates said. McMillian didn't have a history of any heart conditions, but Yates said lab results could reveal one if in fact he had a condition.
Asked if it's possible to die from exposure to a large amount of pepper spray, Yates said "I haven't heard of it, not to say it can't happen."
"I think you could pass away from extreme amounts of anything," Yates said, but he's never known of a death that resulted from large exposures to pepper spray.
Yates said there have been no reports to his office of any other inmate in that cell, or any ADOC staff, experiencing health problems as a result of the incident.
A 2003 study by the U.S. Department of Justice's National Institute of Justice on the use of pepper spray by police and corrections staff in North Carolina found that two cases of the 63 studied resulted in death from the use of pepper spray, and that both incarcerated persons who died had asthma. In only one of those cases, however, a large amount of pepper spray was used on the man, and the positioning of the man's body may have been a factor as well.
"Pepper spray was used more times in this case than in any other, but according to police officers, it was ineffective. The subject, who was obese, was handcuffed behind his back and placed in a facedown position when being transported," the report states. "The difficulty of breathing in this position may have been compounded by the damage already done to his airways."
In June, a 35-year-old inmate named Jamel Floyd died after correctional officers at a federal prison in Brooklyn used pepper spray after he had barricaded himself in his cell. He was unresponsive when removed from his cell and prison staff were unable to revive him, according to CNN. The death was under investigation and the U.S. Marshals and the FBI were notified, according to a release by the Metropolitan Detention Center.
According to the Sabre's own promotional video, Cell Buster is to be used in three-second bursts, with the correctional officer checking after each burst to determine if the "desired effects" have been produced, before using it for another 3-second burst. Cell Buster's description states that the product "delivers pain, irritation, inflammation, coughing, temporary blindness and redness of skin."
ADOC spokeswoman Linda Mays in a message to APR on Thursday said that the department's Law Enforcement Services Division is investigating all aspects of the incident.
"While we would like to address your questions and provide insight that would be helpful to you, at this juncture in the process we simply cannot provide information that would compromise the integrity of our ongoing investigation. More information will be available upon the conclusion of our investigation into Daniel [sic] McMillian's death," Mays wrote.