Bill Would Extend Healthcare Coverage for Autistic Children
By Susan Britt
Alabama Political Reporter
On Wednesday, a bill addressing insurance coverage concerning autism passed unanimously out of the Senate Health Committee, SB283. Sponsored by Senator Cam Ward (R-Alabaster), would mandate expanded healthcare coverage for children with autism ages 9 and under. It includes behavioral health treatment will include pharmacy care, psychiatric care, psychological care, and therapeutic care.
The bill would extend the screening, diagnosis, and treatment of autism spectrum disorder that are not already covered by a health insurance policy. It would also require that the coverage may not be subject to dollar limits, deductibles or coinsurance provisions are comparable to the same as applied to those with a physical illness generally covered under the same health insurance plan.
Since current therapy visits are limited to 30 this bill would extend coverage be "not be subject to any limits on the number of visits an individual may make for the treatment of autism."
Behavioral therapy will be subject to a $50,000 maximum benefit per year. and will be adjusted annually according to the standards of "Medical Care Component of Consumer Price Index, All Urban Consumers."
During last week's public hearing, Sen. Ward said, "I toured around this state for three years and met with families in metropolitan areas, rural areas and suburban areas and one thing that always struck me was this, when you look at a child with autism or an adult with autism you realize it is a lifelong disorder.
"The look in their face and the despair of those families were the same regardless if I was in the Black Belt or if I was in Mountain Brook, Alabama. It was that same look of helplessness, the same look of people who were crying out for assistance and we are not doing anything about it. And no it is not solely up to the insurance companies to do something about it, they are a large piece of the puzzle though."
In the last 12 years the state of Alabama education system has seen and increase in the number of students diagnosed increase by 3,367 percent. "If that were any other disorder it would be an epidemic," said Sen. Ward. "Autism does not discriminate based upon demographics."
One in 110 girls are born with autism as compared with one in 70 boys.
"There will be a lot of conversations in the days and weeks ahead on this. One way or the other this bill will pass, I hope. If it does not, just know that I will continue working and I will never quit working on it," promised Sen. Ward.
Speaking as a proponent of the bill, Julie Ward of Alabaster is a small business owner, an autism mom to Riley, and Sen. Ward's wife.
Exerpts from her statement:
"All babies don't come into this world equipped equally. Some come early, they are premies, some have birth defects, some may have a disease when they are born. My baby came with autism.
"If you haven't been touched by this, you will be soon. It may be a grandchild or a child of a church member
"It takes huge amount of therapy. It takes constant therapy or they regress back and you lose what you already had. It takes occupational, speech, behavioral and physical therapy. It's not just a put a cast on it and fix a broken arm.
"When Riley was beginning to make progress their insurance "maxed out." They had received their 30 visits.
"That's where you make a decision. Do you wait a year? Or do you hope for the best and wait for the insurance to kick back in? Or do you take a different road and take a bull by the horns and do this yourself?
"We got out our checkbook and assembled the best team we could buy. We started with occupational therapists, we had people in our home, we enrolled her in preschool full-time for two years that was 45 miles from our house. Daddy is a public official, it's not like we can stay home. We have to get out in public. We hired private community teachers that did nothing but take her to the library to learn how to use "inside voice" and "outside voice." They were able to take her to birthday parties so she wouldn't run out of the room when they said, "Happy birthday."
"A lot of moms put on blinders. You are not dreaming of your child going to Alabama, Auburn or Troy. You are trying to get from breakfast to lunch to dinner and then get up the next morning and do it again. It's exhausting.
"It doesn't end. It doesn't end at 9 [years old]. It doesn't at 18. It doesn't end at 50. It's lifelong and there are different issues everyday.
"There is a huge umbrella of autism. There is severe and there is mild. Our child had the mildest of mild and this is what it took for her. Imagine with someone who is severely affected what you are dealing with.
"When you write your check, you assume it is going to be paid for by that."
Robin Stone from Blue Cross Blue Shield of Alabama spoke in opposition to the bill stating:
"I will tell you what I am not here for. I am not here to tell you that autism should not be covered, we cover autism. The issue here is what is the right level of care, where is the care appropriate? What moves the needle? That is a dialog that we should have and we are more than willing to have.
"I will also tell you, and this is not new news to anybody in this audience or any body in this room, there are no greater champions of autism or people than Cam and Julie Ward.
"We agree with them that autism should be covered and we do cover autism in our policies for all small and medium businesses. What our larger business, more or less self-insurers, do is up to them. They set those plans.
"Our benefits provides coverage of almost all of the areas that are in Senator Ward's bill. So, in effect a lot of the coverages are already in place. Now the question of whether that coverage goes far enough or deep enough, that is a different discussion that we should have.
"The coverage includes pharmacy care, psychiatric care, phycological care, therapeutic and diagnosis of autism. This is in addition to the regular care that any child with autism receives as for doctors going to the hospital which is virtually unlimited.
"Autistic children do receive healthcare coverage [under Blue Cross Blue Shield of Alabama coverage].
"Senator Ward have had many discussion and quite frankly I would be disappointed if he didn't bring this bill.
"Senator Ward's bill and the House bill would require almost 25,000 small business employers and over 153,000 individuals who purchase individual healthcare plans to purchase expanded policies that would included expanded treatment of autism. By this legislation mandate premiums for about 900,000 people will go up. Any mandate raises costs. Mandates increase utilization and that impacts the costs.
"When small business costs are raised they have to make decisions. Unfortunately small businesses are teetering on  whether or not they want to offer coverage of any kind. Once they leave that, they don't ever go back.
"Autism is very important and is one of many things that are not mandated in Alabama law.
"Alabama has the second lowest number of mandates in the nation
"Our small businesses are not coming to us asking for extended coverage, they are asking for ways to cut costs.
"I look forward to working with you, Senator Ward, in looking for ways that we can improve the quality of care and also be mindful of costs to the employers in the state of Alabama."
If this bill passes the Senate and the House it will become effective October 1, 2012.
122,000 Alabamians could lose health coverage if ACA is overturned, study finds
President Donald Trump's administration and 18 states, including Alabama, are asking the country's highest court to strike down the law.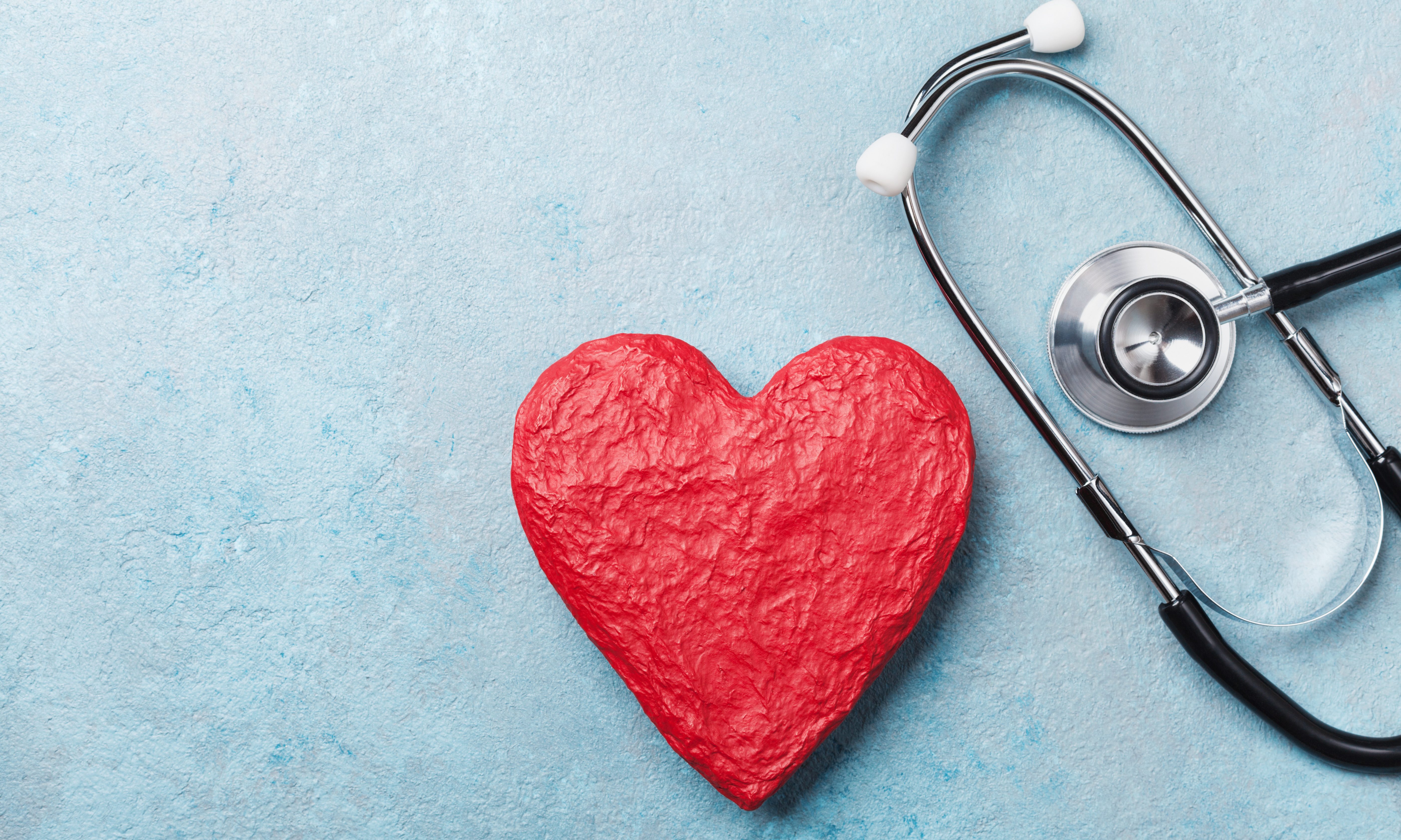 At least 122,000 Alabamians and 21.1 million in the U.S. overall would lose health coverage if the U.S. Supreme Court strikes down the Affordable Care Act, according to a recent study. 
The Washington D.C.-based think tank Urban Institute's analysis found that Alabama's uninsured rate would increase by 25 percent if the court strikes down the Affordable Care Act. Oral arguments in a case against the landmark health care law are to begin on Nov. 10.  
President Donald Trump's administration and 18 states, including Alabama, are asking the country's highest court to strike down the entire ACA. 
Trump, speaking to CBS News's Lesley Stahl in a recent interview, said he would like the Supreme Court to end the ACA. There's concern among many that Trump's pick to replace the late Justice Ruth Bader Ginsburg on the court, conservative Judge Amy Coney Barrett, could be a deciding factor in the repeal of the ACA when the Supreme Court hears the case just after the Nov. 3 election.
"I hope that they end it. It'll be so good if they end it," Trump told Stahl.
"Repealing the ACA would throw our health care system into chaos in the middle of a pandemic and a deep recession," Alabama Arise executive director Robyn Hyden said in a statement. "Tens of thousands of Alabamians would lose health coverage when they need it most. And hundreds of thousands would pay more for coverage or lose protections for their preexisting conditions."
Health care coverage losses could be even larger next year, as the COVID-19 pandemic and recession likely still will be ongoing, according to the study. 
"The ACA has been a health lifeline for many Alabamians during the pandemic," Hyden said. "It provides coverage options for people who have lost their jobs or seen sharp reductions in their income. And it ensures people aren't denied insurance just because they got sick."
Ending the ACA would also reverse gains made in reducing racial disparities in health care coverage, researchers in the study found, noting that overturning the ACA would strip health coverage from nearly one in 10 Black and Latino Americans under age 65, and more than one in 10 Native Americans nationwide would lose health insurance. 
People with pre-existing conditions would be charged higher insurance rates, or have their coverage dropped altogether, if the ACA is struck down, according to the study, which also found that the law's repeal would harm people who have health insurance through their jobs. 
Those who have health insurance from an employer could see their plans reintroduce annual and lifetime coverage limits, and requirements for plans to cover essential benefits and provide free preventive services would disappear, according to the study, as would the requirement for insurers to allow young adults to be covered through their parents' plans.
While millions would lose health care if the law is repealed, the country's top earners would receive tax cuts, according to a study by the Center on Budget and Policy Priorities, which found that the highest-income 0.1 percent of households, which earn more than $3 million annually, would receive tax cuts averaging about $198,000 per year. 
"A portion of these tax cuts — about $10 billion per year — would come at the direct expense of the Medicare Trust Fund, since the additional Medicare tax the ACA instituted for couples with earnings over $250,000 flows to the fund," the Center of Budget and Policy Priority study reads. 
Pharmaceutical companies would pay $2.8 billion less in taxes each year, according to the study, while millions of seniors would pay billions more for prescription drugs due to the gap in Medicare's prescription drug benefit if the ACA is repealed. 
"The ACA has left Alabama better equipped to fight COVID-19 and rebuild our economy after the recession," Hyden said. "And those benefits would be even greater if Alabama would adopt Medicaid expansion.
"Striking down the ACA would harm the Alabamians who have suffered the most during the pandemic and the recession. It would deprive our state of the opportunity to save lives and strengthen our health care system by expanding Medicaid," Hyden continued. "And it would shower huge tax cuts on rich people while making life harder for everyone else. Alabama officials should stop seeking to undermine the ACA and start investing in a healthier future for our entire state."