From the Office of Senator Greg Reed and Senate Majority Leader Jabo Waggoner
MONTGOMERY – A bill that would have provided funding for classroom supplies in Alabama schools was blocked yesterday by Senate Democrats, leaving teachers and parents left holding the bag to continue paying out of pocket for these expenses.
Senate Bill 257, sponsored by Senator Greg Reed (R-Jasper), would have provided for an annual appropriation from the state's education budget of $300 to each classroom teacher in public school grades K-12.
Senator Reed said the stalling tactics employed by Democrats was shameful, especially considering the financial burden placed on educators and parents during tough economic times.
"It's unfortunate that my Democrat colleagues would rather put partisan politics over sending money to our classrooms," Reed said. "Our hardworking teachers and parents have been called upon to pay out of pocket for classroom supplies for too long and this legislation would have helped ease that financial burden. It's a huge disappointment when politics gets in the way of our children's best interest as it did today."
Senate Majority Leader Jabo Waggoner (R-Vestavia Hills) echoed Reed's response.
"This legislation is important, not just to our hardworking educators, but to Alabama students and parents," Waggoner said. "Teachers and parents will once again have to pay out of pocket and students go without supplies all because our Democrat colleagues apparently don't share our commitment to education."
Reed said he remains committed to this legislation and vowed to work to get the bill back on the Senate's agenda despite Democrat's objections.
"This is an issue I'm passionate about because my constituents are passionate about it," Reed said. "I will work to get this back on the calendar to get these educators the classroom funding they deserve."
Print this piece
Bill would make owning pre-1960 slot machines legal for personal use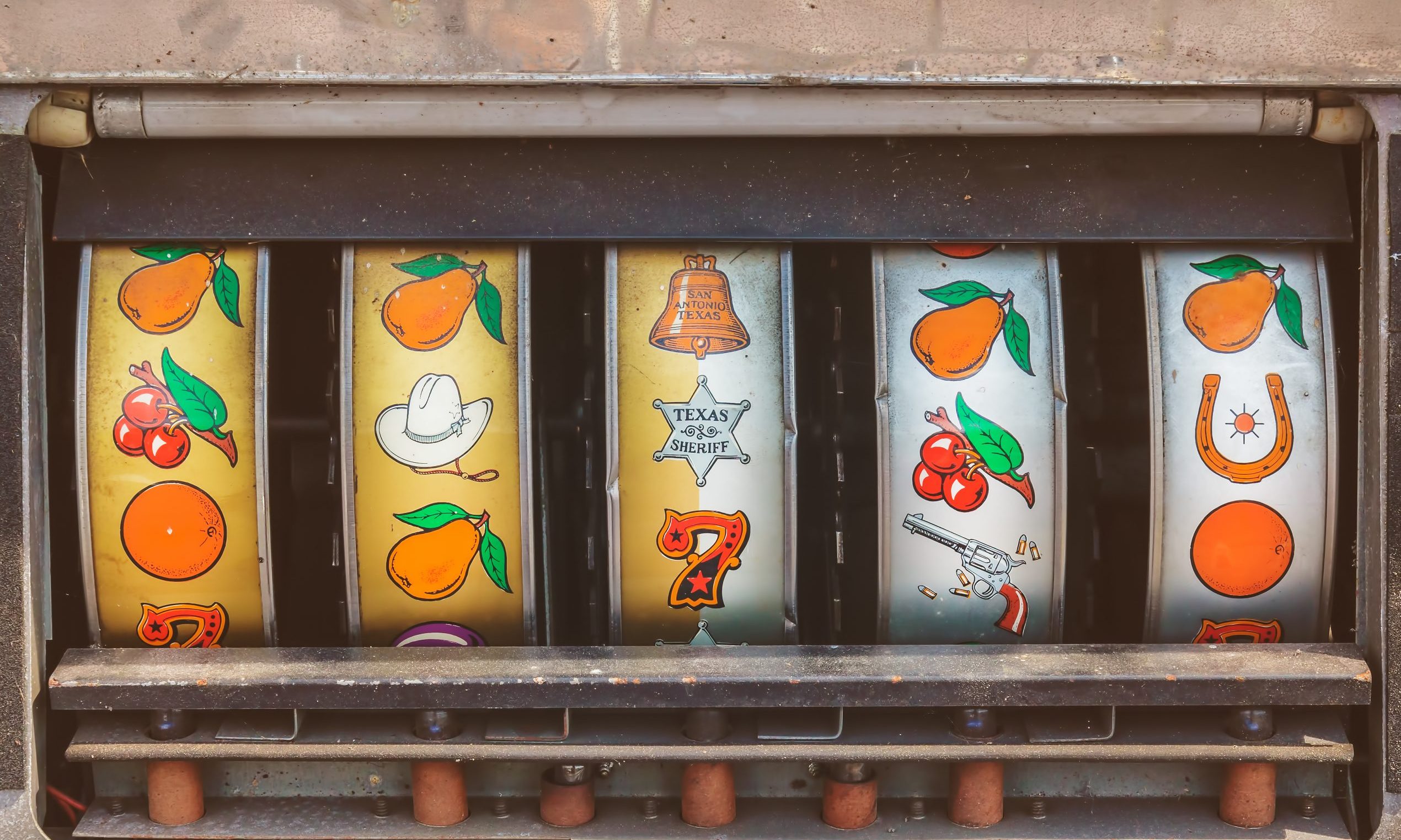 Vintage slot machines are highly sought-after by collectors, but owning one for personal use is a crime in Alabama. That could change this year. 
Rep. Chip Brown, R-Mobile, told APR by phone on Wednesday that he was approached by a group of antiques collectors who asked that he write a bill that would allow a person to own the vintage slot machines for personal use. 
Mention of legislation around gaming machines of any kind raises caution in Montgomery, where legislators and special interests have for decades fought over gambling and whether to establish a state lottery. Brown said he was well aware of the sensitivity of the subject matter when crafting the bill, which makes clear it won't allow any of the old machines to be used for commercial purposes. 
"All this does is it just allows individuals to collect pre-1960 slot machines for their own home collection," Brown said.  "I was very careful when we drafted the bill to make sure that it wouldn't open the door to any bigger issues." 
House Bill 260 reads that "The crime of possession of a gambling device does not apply to a slot machine manufactured before 1960, with the intention that the slot machine be used only for the personal and private use of the owner or for public display as a historical artifact in a manner that the slot machine is not accessible to the public."
Alabama is one of eight states that do not allow ownership of slot machines made in any year. Other state laws vary, allowing residents to own machines made before certain years. 
Pre-electric slot machines are highly sought-after, and can fetch many thousands of dollars. Brown said those who want to own one for personal use ought to be be able to do so. 
"I'm hoping I can get it in debate in committee next week," Brown said of his bill.
Print this piece