Bachus Receives More Endorsements
By Brandon Moseley
Alabama Political Reporter
Congressman Spencer Bachus (R) from Vestavia has been endorsed by the Central Alabama Fire Chief's Association.   The fire chiefs said that the congressman has been a longtime supporter of the Assistance to Firefighters and the Staffing for Adequate Fire and Emergency Response (SAFER) grant programs.
In a written statement the fire chiefs wrote, "Congressman Bachus has always been available and ready to work with the fire service on numerous issues, such as the development of a nationwide public safety broadband network and EPA emission requirements for fire apparatus.  Additionally, the congressman's voting record has consistently supported issues that matter to the fire service.  As a senior member of Congress, Spencer Bachus has been a great advocate for public safety.On behalf of the fire service, Congressman Bachus recently spoke out against the Environmental Protection Agency's emission requirements on fire apparatus.  In a letter to EPA Administrator Lisa Jackson, the congressman voiced our concerns about the cost and effectiveness of the exhaust filter systems being mandated by the agency."
Former Governor Bob Riley (R) from Clay County has also endorsed Rep. Bachus.  The popular former Governor said, "It's very important for Spencer Bachus to be re-elected. To have the chairman of the Financial Services Committee be from the state of Alabama never needs to be taken lightly, plus I know him to be a good man, a man of character. He's always been a good friend and a great congressman."
Rep. Bachus is also the candidate of choice for the Business Council of Alabama.  "Spencer Bachus has been a strong advocate for job creation and eliminating unnecessary federal regulations," said Terry Kellogg, chairman of the BCA board of directors and president and CEO of BlueCross BlueShield of Alabama. "His dedication to pro-growth policies that help create jobs is why our board of directors is proud to support him for reelection.
The Alabama Farmers Federation (Farm-PAC), 'The Birmingham News,' and the Alabama Retail Association have also endorsed Representative Spencer Bachus.
Senator Jeff Sessions has endorsed Rep. Bachus.  Sen. Sessions in a written statement said, "Mary and I have been friends with Spencer and Linda for many years. They are good people. Spencer is a man of integrity who loves his country and supports those who serve her. I absolutely support his reelection, because he is a strong conservative and a man of faith who is right now playing a key leadership role in Congress. Spencer is working hard for economic growth, limited government and the values we share, and his reelection is important for Alabama and America."
Alabama State Senator Scott Beason, Shelby County Tea Party Activist Al Mickle, and Blount County Probate Judge David Standridge are all challenging Rep. Bachus in the Tuesday, March 13th Republican Primary.
For more information about Rep. Bachus's campaign
Mazda, Toyota invest additional $830 million in joint Huntsville plant
The additional investment into the plant, which is to produce new SUV's for both car companies, is for new manufacturing technologies to the production line and additional training for the 4,000 or so expected workers.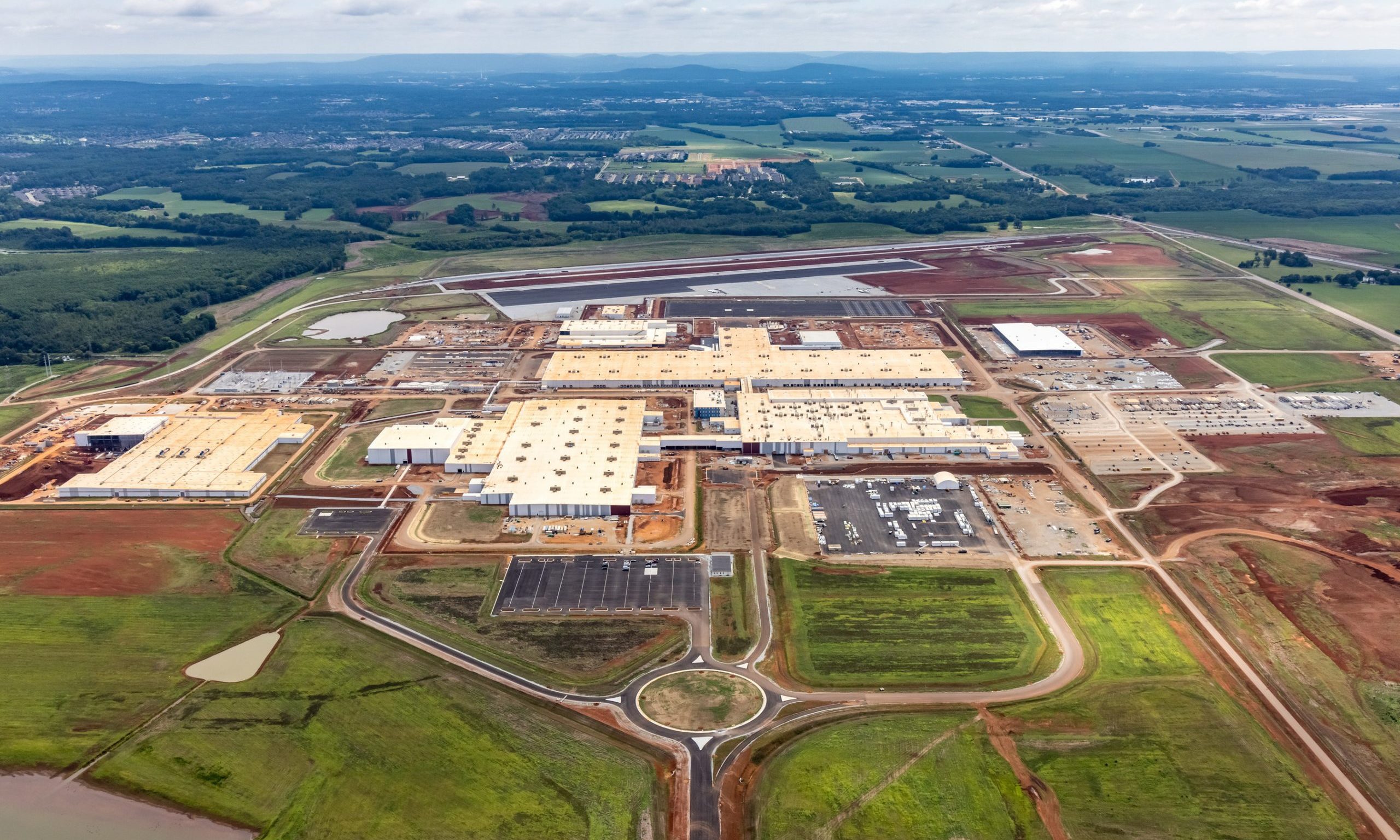 Gov. Kay Ivey on Thursday announced an additional $830 million investment in Mazda Motor Corp. and Toyota Motor Corp.'s joint manufacturing venture, Mazda Toyota Manufacturing, in Huntsville. 
The additional investment into the plant, which is to produce new SUV's for both car companies, is for new manufacturing technologies to the production line and additional training for the 4,000 or so expected workers, according to a press release from Ivey's office. 
"Toyota's presence in Alabama continues to build excitement about future opportunities that lie ahead, both for our economy and for the residents of our great state," Ivey said in a statement. "Mazda and Toyota's increased commitment to the development of this manufacturing plant reiterates their belief in the future of manufacturing in America and the potential for the state of Alabama to be an economic leader in the wake of unprecedented economic change.
The additional $830 million brings the total investment in the project to $2.311 billion and will allow for production line modifications for both of the new models. Once complete, the facility is slated to be able to produce up to 150,000 of a future Mazda crossover model and up to 150,000 of the Toyota SUVs annually. 
The joint venture has already hired approximately 600 of the planned 4,000 new workers, and the companies expect to begin accepting applications again later this year.
"Mazda Toyota Manufacturing is proud to call Alabama home. Through strong support from our state and local partners, we have been able to further incorporate cutting-edge manufacturing technologies, provide world-class training for team members and develop the highest quality production processes," said Mark Brazeal, vice president of administration at MTM, in a statement. "As we prepare for the start of production next year, we look forward to developing our future workforce and serving as a hometown company for many years to come."
Construction on the Huntsville plant is ongoing, with 75 to 100 percent completion on roofing, siding, floor slabs, ductwork, fire protection and electrical, according to the press release. 
"This newest investment by our partners at Mazda Toyota Manufacturing shows the company's continued confidence in the ability of our community to provide a strong, skilled workforce to meet the demands for quality and reliability," Huntsville Mayor Tommy Battle said in a statement. "We look forward to the day when the first vehicles roll off the line."
"We are excited to learn of this additional investment being made by Mazda Toyota Manufacturing," Limestone County Commission Chairman Colin Daly said in a statement. "We continue to be grateful to MTM for their belief in our community and look forward to our partnership with them for many years to co
Greg Canfield, Secretary of the Alabama Department of Commerce, said the new investment will magnify the economic impact of a project that is poised to transform the North Alabama region.
"With this enhanced investment, Mazda Toyota Manufacturing USA is adding new technology and capabilities to a manufacturing facility that was already designed to be one of the most efficient factories in the automotive industry," Canfield said in a statement. "We're confident that the groundbreaking collaboration between Mazda and Toyota will drive growth not only for the companies but also for North Alabama for generations."