Congresswoman Sewell Remains a Steadfast Supporter of the Affordable Care Act
By Brandon Moseley
Alabama Political Reporter
Congresswoman Terri A. Sewell (D) from Selma released a statement today announcing that she remains a supporter of the President's controversial healthcare reform law and that "as a member of Congress, I will continue to vote against efforts to repeal this important law."
Rep. Sewell said, "Today marks the second anniversary of the Affordable Care Act, a monumental piece of legislation that offers Americans the opportunity to receive quality healthcare and ensures stronger patient protection. It prevents insurance companies from discriminating against individuals with pre-existing conditions as well as ensuring that young adults up to the age of 26 are now able to obtain healthcare coverage through their parents' insurance plan."
Rep Sewell continued, "The healthcare law is a critical step toward strengthening our healthcare system and is already improving the lives of so many people in the 7th Congressional District, the State of Alabama and across this nation. In the 7th Congressional District, 6,800 young adults now have health insurance. 19,000 children and 90,000 adults now have health insurance that covers preventative services without paying co-pays, coinsurance or deductibles. In addition, 36,000 children with pre-existing health conditions can longer be denied coverage by their health insurers."
Congresswoman Sewell states that the "law puts Americans back in charge of their health care."  Rep. Sewell also claims that the Patient reduces our nation's deficit and gives millions of American families better access to healthcare benefits and protections, which are so critical to the welfare of our nation. And as a member of Congress, I will continue to vote against efforts to repeal this important law."
Rep. Sewell concluded, "Though significant strides have been made and millions have benefited from the Affordable Care Act, we must remain committed to ensuring that all Americans can receive quality affordable healthcare that will improve the lives of our families."
The State of Alabama has joined over 20 other states and over a hundred members of Congress in a lawsuit challenging the Constitutionality of the individual mandate portion of the Patient Protection and Affordable Care Act (better known as Obamacare).  This week Alabama Attorney General Luther Strange joined Irondale based Catholic broadcaster EWTN in a federal lawsuit challenging the constitutionality of the federal mandate that all employers must provide coverage for contraceptives including abortifacients even when the employer believes that the use of such drugs or procedures are immoral.  By order of the President this would affect even religious employers like Church affiliated media, schools, and hospitals.  EWTN is suing on the grounds that this violates their Constitutional right to freedom of religion.  Presidential candidates Mitt Romney, Newt Gingrich, Rick Santorum, and Ron Paul have all promised to sign legislation overturning the Patient Protection and Affordable Care Act (Obamacare) if the Supreme Court has not declared the whole thing to be unconstitutional before then.
The Act does not become fully implemented until 2014. Then individuals and businesses that disobeyed the Act and did not get health coverage will have to pay a penalty on their income taxes.  The penalty will be enforced and collected by the Internal Revenue Service.  Failure to pay the assessed penalty with your current federal income taxes would be punished by additional fines, interest, garnishments, asset seizures and/or even imprisonment.  The Act's expansion of the Medicaid program to include hundreds of thousands more Alabamians would lead to a severe budget crisis in the State of Alabama.  The state already faces a general fund crisis trying to pay the costs of the state's portion of the current Medicaid program.  According to Real Clear Politics 50.5 percent of the American people oppose the President's Health Care Bill and only 38.5% support the President's health care plan.
Congresswoman Terri Sewell represents Alabama's Seventh Congressional District.  She is being challenged in the November 6th General election by Republican Don Chamberlain from Selma.
To read Representative Terri Sewell's statement in its entirety:
http://www.facebook.com/#!/notes/rep-terri-a-sewell/statement-from-congresswoman-terri-a-sewell-on-the-second-anniversary-of-the-aff/293519934054383
Alabama women to Ivey: Support fair processes
Last week, Ivey co-authored a letter of support for Barrett and released it to media outlets.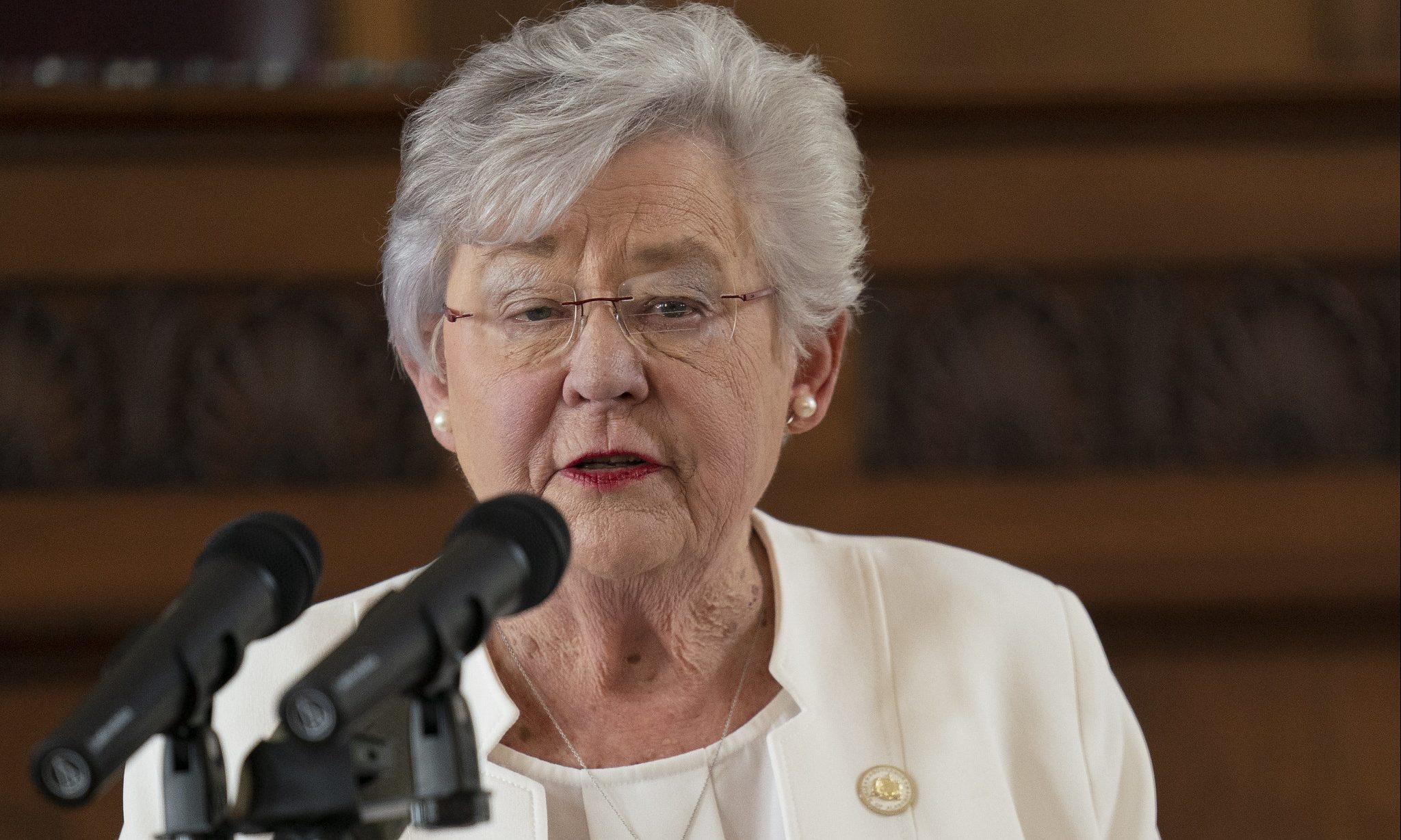 A letter signed by a bipartisan group of about a thousand Alabama women takes issue with Gov. Kay Ivey's recent support of Republican Supreme Court nominee Amy Coney Barrett, and it encourages Ivey and other state officials to instead support fair processes.
Last week, Ivey co-authored a letter of support for Barrett and released it to media outlets. In response, the letter from Alabama women calls the process to nominate Barrett, which is occurring after more than 50 million votes have been cast and in a Senate that is predicted to change from Republican to Democratic control, unfair and "anti-democratic."
The letter, which doesn't criticize Ivey or request that she rescind her endorsement of Barrett, asks instead that Ivey and other state leaders honor women by implementing and following fair processes that provide women with equal opportunities.
The full letter is below:
Dear Governor Ivey,
We are a group of women. We are current and future mothers, grandmothers, caregivers, leaders and champions of all citizens of our great state. We are moderates, progressives and conservatives. When we agree with our leaders, we say so, as we have in your support for education, workforce development, and sensible mask policies.  
We also speak up when we do not agree. Thus, we want to respond to your letter in support of Amy Coney Barrett because it does not represent our views. 
Like you and Judge Barrett's father, we want to tell all young girls that they can do anything their male counterparts can do and they can be anything and everything they want to be. We want it to be a truth, not just a signal "that the most qualified individual will get the job".  In addition to those things, we want them to know and believe that the process will be fair, because no matter the job, the process should be fair. And our children and young people (boys or girls) should be able to trust that democracy works and can be counted on. How can we assure them when this process has been so rushed and undemocratic?
We are women who oppose Judge Barrett's confirmation, because confirming her at this time, when 50 million Americans have already cast their votes, is anti-democratic. Regardless of what ways she does or does not think or talk like us, what matters is that a confirmation should not take place after the election is underway. 
We do not expect you to rescind your support of Judge Barrett. However, we urge you and the other women leaders who have advanced to top positions in our government to stand with us in asking for a fair process that takes place after the election. A process that helps us to believe that our voices and our votes matter because the American people should have the right to choose who nominates the next Supreme Court Justice.
Respectfully, 
Emily Hess Levine
Lindsey Chitwood
Megan Cheek
Kira Fonteneau
Ronne M. Hess
Cindi Cassis Branham
Anna Brantley Fry
Joellyn M. Beckham
Kristen Berthiaume
Alexandra Ruthann Bullock McElroy
The letter is signed by more than 800 women. The full list of signatures was sent to APR with the letter. We have chosen to list only the first 10 for the sake of brevity.