Congresswoman Sewell Remains a Steadfast Supporter of the Affordable Care Act
By Brandon Moseley
Alabama Political Reporter
Congresswoman Terri A. Sewell (D) from Selma released a statement today announcing that she remains a supporter of the President's controversial healthcare reform law and that "as a member of Congress, I will continue to vote against efforts to repeal this important law."
Rep. Sewell said, "Today marks the second anniversary of the Affordable Care Act, a monumental piece of legislation that offers Americans the opportunity to receive quality healthcare and ensures stronger patient protection. It prevents insurance companies from discriminating against individuals with pre-existing conditions as well as ensuring that young adults up to the age of 26 are now able to obtain healthcare coverage through their parents' insurance plan."
Rep Sewell continued, "The healthcare law is a critical step toward strengthening our healthcare system and is already improving the lives of so many people in the 7th Congressional District, the State of Alabama and across this nation. In the 7th Congressional District, 6,800 young adults now have health insurance. 19,000 children and 90,000 adults now have health insurance that covers preventative services without paying co-pays, coinsurance or deductibles. In addition, 36,000 children with pre-existing health conditions can longer be denied coverage by their health insurers."
Congresswoman Sewell states that the "law puts Americans back in charge of their health care."  Rep. Sewell also claims that the Patient reduces our nation's deficit and gives millions of American families better access to healthcare benefits and protections, which are so critical to the welfare of our nation. And as a member of Congress, I will continue to vote against efforts to repeal this important law."
Rep. Sewell concluded, "Though significant strides have been made and millions have benefited from the Affordable Care Act, we must remain committed to ensuring that all Americans can receive quality affordable healthcare that will improve the lives of our families."
The State of Alabama has joined over 20 other states and over a hundred members of Congress in a lawsuit challenging the Constitutionality of the individual mandate portion of the Patient Protection and Affordable Care Act (better known as Obamacare).  This week Alabama Attorney General Luther Strange joined Irondale based Catholic broadcaster EWTN in a federal lawsuit challenging the constitutionality of the federal mandate that all employers must provide coverage for contraceptives including abortifacients even when the employer believes that the use of such drugs or procedures are immoral.  By order of the President this would affect even religious employers like Church affiliated media, schools, and hospitals.  EWTN is suing on the grounds that this violates their Constitutional right to freedom of religion.  Presidential candidates Mitt Romney, Newt Gingrich, Rick Santorum, and Ron Paul have all promised to sign legislation overturning the Patient Protection and Affordable Care Act (Obamacare) if the Supreme Court has not declared the whole thing to be unconstitutional before then.
The Act does not become fully implemented until 2014. Then individuals and businesses that disobeyed the Act and did not get health coverage will have to pay a penalty on their income taxes.  The penalty will be enforced and collected by the Internal Revenue Service.  Failure to pay the assessed penalty with your current federal income taxes would be punished by additional fines, interest, garnishments, asset seizures and/or even imprisonment.  The Act's expansion of the Medicaid program to include hundreds of thousands more Alabamians would lead to a severe budget crisis in the State of Alabama.  The state already faces a general fund crisis trying to pay the costs of the state's portion of the current Medicaid program.  According to Real Clear Politics 50.5 percent of the American people oppose the President's Health Care Bill and only 38.5% support the President's health care plan.
Congresswoman Terri Sewell represents Alabama's Seventh Congressional District.  She is being challenged in the November 6th General election by Republican Don Chamberlain from Selma.
To read Representative Terri Sewell's statement in its entirety:
http://www.facebook.com/#!/notes/rep-terri-a-sewell/statement-from-congresswoman-terri-a-sewell-on-the-second-anniversary-of-the-aff/293519934054383
Print this piece
Paper lottery said to be close to having votes for House passage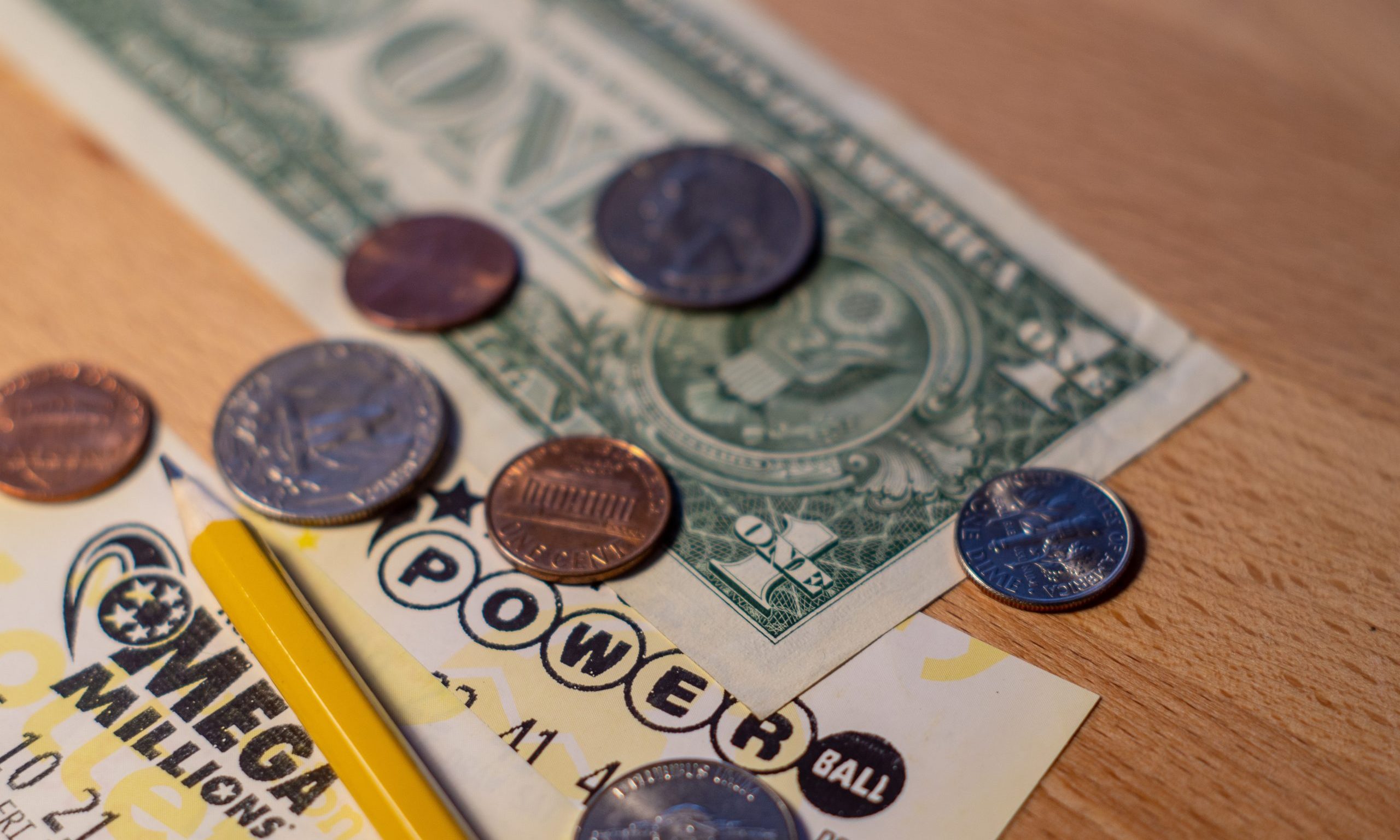 A yet to be submitted paper only lottery bill by Rep. Steve Clouse, R-Ozark, the House budget chairman, reportedly has over 60 co-sponsors, according to those familiar with the legislation.
Any lottery measure requires a constitutional amendment that can only pass with a three-fifths vote of the membership in both chambers, which equates to 63 votes in the House and 21 in the Senate.
It now appears that Clouse either has the votes to pass the House or is within close striking distance.
Clouse's bill would create a paper lottery with scratch-offs and PowerBall options but would exclude video lottery terminals. Clouse said he expects it to generate around $167 million annually.
Concerns expressed by those who understand gaming-finance is that Clouse's paper lottery is a game of demising returns and will slow or completely end any attempt to enact a comprehensive gaming package which would generate substantially more income for the state at 4.5 times more than Clouse's projection.
Last week, Speaker of the House Mac McCutcheon, R-Monrovia, informed reporters that public opinion is driving the debate on lottery legislation.
"Legislators are hearing from constituents who are asking why all of our neighboring states have lotteries and other gaming and we don't," McCutcheon said.
For the past several years, polling has shown that a majority of Alabama voters want a lottery. A recent survey found that voters favor a lottery by over 60 percent.
That constituents are driving the debate may have more to do with the calendar than the actual voters' wishes.
It is widely thought that any controversial legislation should be passed in the first two years of the quadrennium to allow any voter resentment to decrease before the next election. It is suggested that this is thinking that is motivating the move to pass a lottery this year.
During her 2020 State of the State address, Gov. Kay Ivey tried to seize the issue of a state lottery and gaming, asking the Legislature for "time to get the facts" on which gaming proposals are best for the state and then bring a plan to the voters.
Ivey announced the members of a panel she's ordered to study how much revenue the state could bring in from an expansion of gaming and a state lottery on Feb. 14.
McCutcheon recently told APR that he was standing by the governor's request that the Legislature give her time to sort out the gaming issue. Still, last week's statement seemed to open the door a crack toward allowing a lottery bill to go forward.
Before the 2020 session, McCutcheon said that he wanted a grand bargain between the Poarch Band of Creek Indians and pari-mutual track owners. He warned that if a deal between all the parties could not be reached, then there would likely not be any gambling bills brought forward in 2020.
That changed after Ivey's announcement and his office said: "The Speaker will be working with the Governor in her efforts."
Speaker McCutcheon standing with governor on gaming workgroup
McCutcheon's position is seminal on any issue coming before the lower chamber with even the slightest ambiguity or hinds of change in his thinking, causing major upheavals within the State House.
State senators who asked for anonymity to speak their minds believe that a paper lottery is dead on arrival in the upper chamber, raising further questions.
Alabama is one of just five states in the country without a lottery, and it is now the only state in the South without one. Mississippi began its lottery this year.
Print this piece