Looking into Medicaid Managed Care Services
By Brandon Moseley
Alabama Political Reporter
The state of Alabama General Fund is being prorated by 10.6% for the remainder of fiscal year 2012 and more cuts are likely in the FY2013 general fund program.  The largest program in Alabama's General Fund is Medicaid.  Spiraling costs of Alabama Medicaid services as well as an $81 million error by Alabama Medicaid technocrats are largely responsible for the proration that state government now faces.
Medicaid is a joint federal and state government program to provide healthcare for poor families, children, family planning services, and pregnant women.  Most states have recently handed over all or parts of their Medicaid program to Managed Care Companies.  Gov. Chris Christie in New Jersey is implementing a transition to managed Medicaid that should save that state $340 million.
'The Alabama Political Reporter' recently interviewed Richard Yadon who works with Managed Medicaid Services, a consulting company that advises managed Companies involved in providing Medicaid services.  Mr. Yadon said that Alabama would save money by improvements in the health of the clients. Healthier clients use less provider services. Every member will have a care coordinator assigned to them.  The care coordinators help the members navigate through their benefits.  They utilize Church and community services and follow up with clients to make sure they are taking their medications and improving their health by making lifestyle changes, such as losing weight.  Some companies will assign nurses.  Some assign both a nurse and a social worker to the Medicaid clients.  On certain High risk modality clients they may call every day.
The Alabama Political Reporter also talked with Greg Kunemund, a Regional Vice President based in Birmingham for United Health Care (UHC).  In an exclusive telephone interview with the Alabama Political Reporter, Vice President Kunemond said that representatives with United Healthcare have had discussions with the state about the concept of running all of the Alabama various Medicaid programs through a managed managed Medicaid services style of program for the state.
Mr. Kunemund said that United Healthcare already has been working with Alabama Medicaid with the dual eligible seniors.  Dual eligibles are poor seniors that receive Medicare and Medicaid.  Alabama Medicaid pays most of the deductibles and copayments Medicare does not pay as well as the $99.40 a month Medicare Part B premium for the poor seniors.  Vice President Kunemond said that United Healthcare works with the physicians and the Medicaid clients to achieve the best outcomes for the clients.  Kunemond said that UHC has a large doctor's network and clients would have access to a nurse 24 hours a day when ever needed.  UHC will also provide extra benefits that Medicaid does not offer like transportation to doctors.  Kunemond said that savings would be generated by promoting and improving the overall health and wellness of the Medicaid clients.
Mr. Yadon said that a big driver in the cost of Medicaid is unnecessary emergency room visits.  Managed Medicaid Services use the care coordinator to help clients schedule doctor's appointments, encourage clients to make the necessary lifestyle changes, and take their medications. Mr. Yadon said, "There is always a fear from providers that they won't get paid as much by managed Medicaid companies but they will actually make the same for services rendered."  Yadon said that Managed Medicaid takes the financial risk and transfers it from the state to the Managed care companies. By emphasizing wellness and prevention Managed Medicaid Companies get better outcomes and healthier clients.
Mr. Yadon said that a small percentage of Medicaid clients with severe conditions drive the expenses of the whole program.  Yadon says that Managed Medicaid services make even more dramatic improvement with those clients.  "Don't underestimate community involvement."  "It is really hard for a person to get their care properly when they are having trouble finding enough to eat."  Care coordinators integrate health care with the clients other needs.
Mr. Yadon said that in most states there are 2 to 4 organizations awarded Managed Medicaid contracts.  New Jersey simply assigned every one of their Medicaid clients to a managed care company.  Some States usually want to give choice to the clients.  "Most states are looking at expanding managed care. Connecticut is the one exception."  Connecticut recently moved to a completely state run program.  Mr. Yadon said that the state normally puts out a request for proposals and corporations and other managed care organizations would respond to the request of the state. What that proposal entails will vary from state to state and will depend on the state.
Medicaid Commissioner Dr. R. Bob Mullins Jr. resigned Monday.  State Health Officer Dr. Donald Williamson has agreed to lead the transition team to evaluate the troubled state agency.  Bill Higdon will serve as the interim Chief Financial Officer (CBO).
To learn more about the Managed Medicaid Services visit their website.To learn more about the Managed Medicaid Services visit their website.
Alabama women to Ivey: Support fair processes
Last week, Ivey co-authored a letter of support for Barrett and released it to media outlets.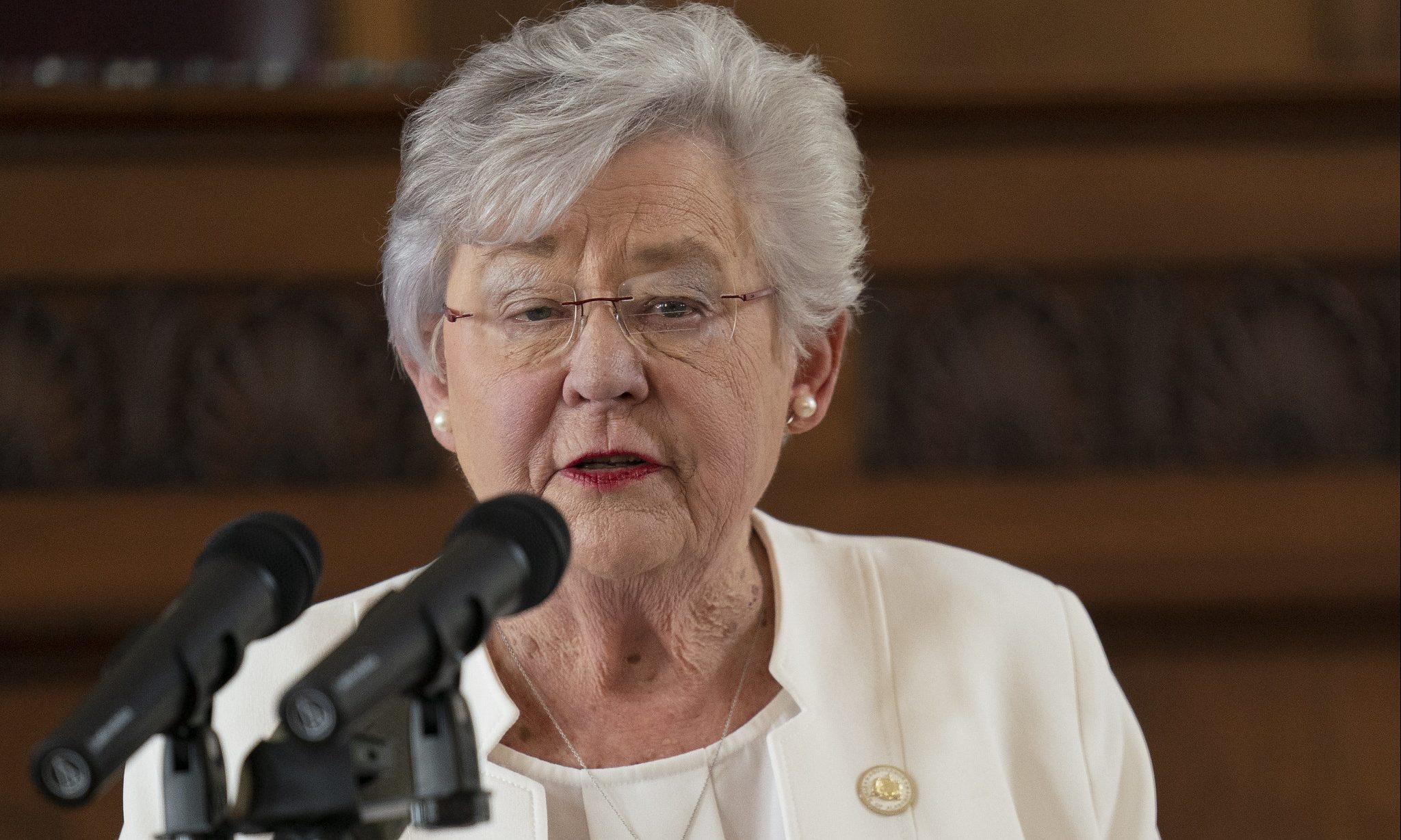 A letter signed by a bipartisan group of about a thousand Alabama women takes issue with Gov. Kay Ivey's recent support of Republican Supreme Court nominee Amy Coney Barrett, and it encourages Ivey and other state officials to instead support fair processes.
Last week, Ivey co-authored a letter of support for Barrett and released it to media outlets. In response, the letter from Alabama women calls the process to nominate Barrett, which is occurring after more than 50 million votes have been cast and in a Senate that is predicted to change from Republican to Democratic control, unfair and "anti-democratic."
The letter, which doesn't criticize Ivey or request that she rescind her endorsement of Barrett, asks instead that Ivey and other state leaders honor women by implementing and following fair processes that provide women with equal opportunities.
The full letter is below:
Dear Governor Ivey,
We are a group of women. We are current and future mothers, grandmothers, caregivers, leaders and champions of all citizens of our great state. We are moderates, progressives and conservatives. When we agree with our leaders, we say so, as we have in your support for education, workforce development, and sensible mask policies.  
We also speak up when we do not agree. Thus, we want to respond to your letter in support of Amy Coney Barrett because it does not represent our views. 
Like you and Judge Barrett's father, we want to tell all young girls that they can do anything their male counterparts can do and they can be anything and everything they want to be. We want it to be a truth, not just a signal "that the most qualified individual will get the job".  In addition to those things, we want them to know and believe that the process will be fair, because no matter the job, the process should be fair. And our children and young people (boys or girls) should be able to trust that democracy works and can be counted on. How can we assure them when this process has been so rushed and undemocratic?
We are women who oppose Judge Barrett's confirmation, because confirming her at this time, when 50 million Americans have already cast their votes, is anti-democratic. Regardless of what ways she does or does not think or talk like us, what matters is that a confirmation should not take place after the election is underway. 
We do not expect you to rescind your support of Judge Barrett. However, we urge you and the other women leaders who have advanced to top positions in our government to stand with us in asking for a fair process that takes place after the election. A process that helps us to believe that our voices and our votes matter because the American people should have the right to choose who nominates the next Supreme Court Justice.
Respectfully, 
Emily Hess Levine
Lindsey Chitwood
Megan Cheek
Kira Fonteneau
Ronne M. Hess
Cindi Cassis Branham
Anna Brantley Fry
Joellyn M. Beckham
Kristen Berthiaume
Alexandra Ruthann Bullock McElroy
The letter is signed by more than 800 women. The full list of signatures was sent to APR with the letter. We have chosen to list only the first 10 for the sake of brevity.