Representatives Love and McClurkin Introduce Bill to Save PACT Settlement
By Brandon Moseley
Alabama Political Reporter
Alabama House of Representatives Members Jay Love (R) from Montgomery and Mary Sue McClurkin (R) from Indian Springs have introduced a House Bill that would attempt to change Alabama law so that the PACT class action settlement can by reinstated.  The Alabama Supreme Court has recently overturned the settlement of the class action lawsuit brought by PACT owners because of wording in the original statute that prevents benefit changes.
"It simply strikes the language they used as a reason to overturn the settlement," said Representative Love to the press.
Rep. Jay Love said on Facebook, "I am working with Sen. Tripp Pittman, the Treasurer, The Governor's office, the AG's office and the House and Senate leadership on this issue. The bill as introduced strikes the language from the 2010 act that the Supreme Court based their decision to throw out the settlement. All the above parties agreed that moving this bill as quickly as possible while the Treasurer's office was asking for the Court to reconsider their opinion was the most prudent. We have had very little time to communicate with anyone what the best course to take would be and only decided Tuesday afternoon that this was the best way to address it."
The Alabama Supreme Court's overturning of the PACT settlement means that the PACT fund could run out of money in as soon as three years.
Alabama State Treasurer Young Boozer III said, ""We are disappointed in the Court's ruling but we have respect for the Court and the judicial process," said State Treasurer and PACT Board Chair Young Boozer. "It appears the Court's decision was based on the belief that certain language in Act 2010-725 conclusively prohibits any type of compromise between the PACT Program and its participants. We do not believe the Legislature would have intended the language of Act 2010-725 to require such a result, especially under the circumstances now facing the program."
"We negotiated in good faith an agreement that would have provided benefits to all PACT beneficiaries. Today's ruling reinforces our determination to reach a solution that does just that. We remain confident that the settlement is in the best interests of all program participants, and we intend to ask the Court to reconsider granting approval to the settlement," Treasurer Boozer concluded.
The PACT (Prepaid Affordable College Tuition) Program was a Section 529 pre-paid college tuition program run by the Alabama Treasurer's office. "Section 529 of the Internal Revenue Code of 1986 authorizes states to create two types of college savings programs, prepaid tuition plans and college savings plans. As college costs climbed faster than the global economy was growing in the 2000s the PACT board invested the funds in riskier and riskier investments.  When the Great Recession hit in 2008 a large portion of the principal was lost in those risky investments.
Critics of the PACT Program argue that the Program is just another risky investment vehicle like mutual funds, hedge funds, or wealth management accounts and that the parents were simply speculating in the equities market like so many other investors and that they should have known that there was a possibility that they might have losses.
Parents who bought into the PACT program disagree.  As one parent recently wrote for the website, LeftinAlabama: "We purchased a prepaid contract for services marketed by the State of Alabama – kind of like buying a prepaid funeral or prepaying for any other service.  It's a contract, not an investment."
Alabama and Auburn Universities argue that they did not get the money, they did not lose the money, and they have refused to allow the children of PACT participants to get in to college at the tuition rates when the parents prepaid for the tution.
The state informed the parents that they might not be able to honor the contracts.  The parents then filed a class action lawsuit arguing that they had purchased "Prepaid Affordable College Tuition" as the PACT program is titled and were not investors in some sort of failed mutual fund.  The state settled with the PACT parents out of court; but that agreement was thrown out by the court bringing this issue up again.  It is estimated that it could cost Alabama taxpayers as much as $864 million to make the PACT fund whole.
The PACT website says: "PACT remains closed to enrollment."
Governor declares state of emergency ahead of Tropical Storm Zeta
Zeta is currently a tropical storm over the Gulf of Mexico, but it is predicted to make landfall as a category one hurricane.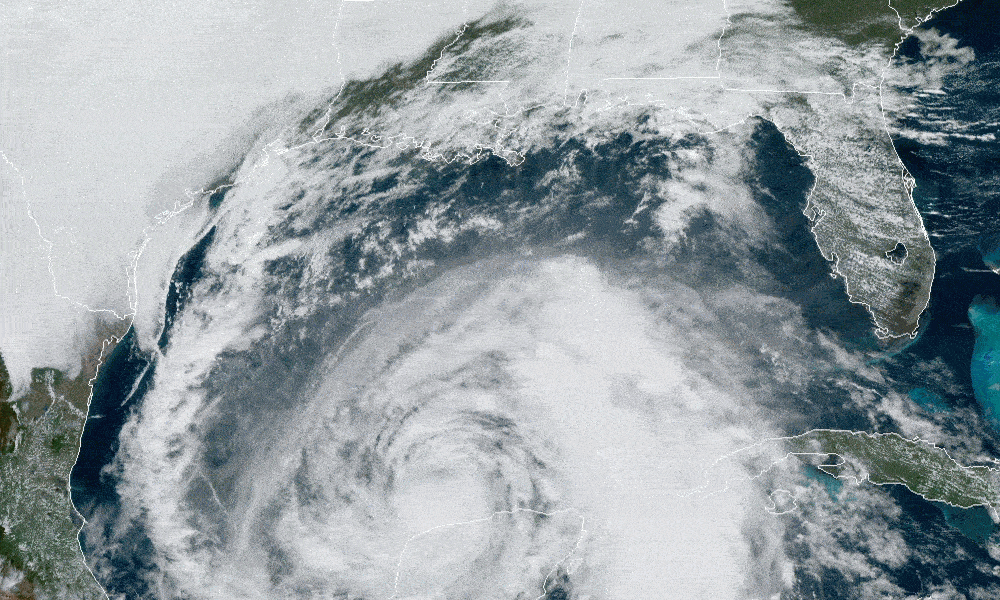 Alabama Gov. Kay Ivey on Tuesday issued a state of emergency as Tropical Storm Zeta approaches the Gulf Coast.
"Ahead of Tropical Storm Zeta's anticipated landfall Wednesday evening as a Category 1 hurricane, I am issuing a state of emergency effective today at 4:00 p.m.," Ivey said. "While this storm is not expected to have an impact as large as storms we've seen move through the Gulf earlier this year, we want to be in the best place possible to respond to anticipated rain, storm surge and mass power outage. I encourage everyone to remain weather aware and tuned in to their trusted news source as this storm could shift direction or change intensity. We continue to track the path of this storm and will stay in touch with the people of Alabama with any updates."
Zeta is currently a tropical storm over the Gulf of Mexico, but it is predicted to make landfall as a category one hurricane. The National Hurricane Center is predicting Zeta to make landfall in Mississippi on Wednesday and then proceed toward Alabama, but these storms can and do move.
A more easterly track could prove devastating to the Alabama Gulf Coast as was the case with Hurricane Sally, which shifted course in September, hitting Alabama, though Zeta is expected to be weaker than Sally at landfall.
The storm surge from the Mississippi-Alabama border to Dauphin Island is forecast to be 5 to 8 feet. Mobile Bay to the Alabama-Florida border is expected to have 3 to 5 feet of storm surge and from the border to Navarre, Florida, could experience 2 to 4 feet of storm surge.
Hurricane force winds are a possibility with this storm. Tropical force winds are expected to be an issue for Southern Mississippi and Alabama well inland. There is expected to be heavy rainfall across the state Wednesday night into Thursday morning.
The Baldwin County Emergency Management Agency announced that sandbags are available inside the county commission office at Robertsdale Central Annex (22251 Palmer Street) until 4:30 p.m. Tuesday and from 8 a.m. until 4:30 p.m. Wednesday or while they last.
Bring any help and shovels you will need. There is a limit of just 25 bags per person. Alabama's coastal counties are currently under a Tropical Storm Warning, a Storm Surge Warning for Mobile County and a High Rip Current and High Surf Warning.
Congressman Bradley Byrne said, "I just finished up briefings from Alabama EMA, FEMA, and the National Hurricane Center regarding #Zeta. We should not take this storm lightly and should start making preparations right away. After sundown Wednesday, I'd encourage everyone in Southwest Alabama to stay home and off the roads until sunrise Thursday. This storm will have impacts as far north as Montgomery, so those in Washington, Clarke, and Monroe counties will see tropical storm force winds and heavy rain. I'd encourage everyone to charge their phones and other necessary electronics. If you have an emergency during the storm, call 911 and do not try to drive."
Coastal Alabama is still in the process of recovering from Hurricane Sally which hit the state on Sept. 15.