BACHUS ANNOUNCES THAT JOBS BILL PASSES HOUSE
By Brandon Moseley
Alabama Political Reporter
Congressman Spencer Bachus (R) from Vestavia issued a written statement announcing that the House gave final approval to a bipartisan Financial Services Committee bill that decreases some federal regulations to boost startup companies and promote new job creation.  The bill passed the House 380 to 41.  The JOBS (Jumpstart Our Business Startups) Act now goes to President Barack H. Obama for his signature.
Representative Bachus said "the bill is a victory for those who are unemployed and small companies and entrepreneurs who want Washington to reduce the red tape that stifles innovation, economic growth and job creation."  Congressman Bachus is chairman of the House Financial Services Committee where the JOBS Act originated.
On the floor of the United States Congress Rep. Bachus said, "The JOBS Act is a victory for unemployed Americans who are crying out for more jobs.  It is a victory for small companies and entrepreneurs who want Washington to reduce the red tape that stifles innovation, economic growth and job creation.
The JOBS Act will do exactly what its title says:   jumpstart our economy by creating new growth opportunities for America's startup companies and small businesses.
Rep. Bachus continued, "As Chairman of the Financial Services Committee, I'm proud that the JOBS Act is comprised of 6 bills that first originated in the Committee and received overwhelmingly bipartisan support.  The JOBS Act is proof that Republicans and Democrats can find common ground and work together when it comes to helping America's small businesses.
Small business is the growth engine of our economy.  Nearly 65 percent of all new jobs created over the last 15 years were created by small businesses.  Yet today, many find it hard to obtain the investments and the financing they need to expand their operations and create jobs.  That's why Congress must cut the red tape that prevents many startup companies from raising capital and going public.
Mr. Speaker, the kind of companies we're talking about can be found at places like the Innovation Depot in Birmingham, Alabama.  The Innovation Depot is one of the nation's most successful small business incubators, focusing primarily on emerging technology and service companies.
With the JOBS Act, startup companies like those at the Innovation Depot will find it easier to attract investments because we remove unnecessary and outdated government barriers to capital formation – so these entrepreneurs have more freedom to access capital, hire workers and grow their businesses."
Chairman Bachus said that as Chairman of the Financial Services Committee he has made small business capital formation and job creation a priority.  Rep. Bachus said that the JOBS Act will help increase startup businesses access to the capital that they need to get off the ground, expand and hire.  The bill had previously passed the House; but minor changes occurred in the Senate.  Tuesday's vote approves the bill with those minor changes.  The JOBS Act now goes to President Obama who has been a supporter of the legislation.
Congressman Spencer Bachus represents Alabama's Sixth Congressional District.  He is seeking his eleventh term in the United States Congress and faces retired U.S. Air Force Colonel Penny Huggins Bailey (D) in the November 6th General Election.
To read Congressman Bachus's statement in it's entirety:
http://bachus.house.gov/index.php?option=com_content&task=view&id=1260
Alabama women to Ivey: Support fair processes
Last week, Ivey co-authored a letter of support for Barrett and released it to media outlets.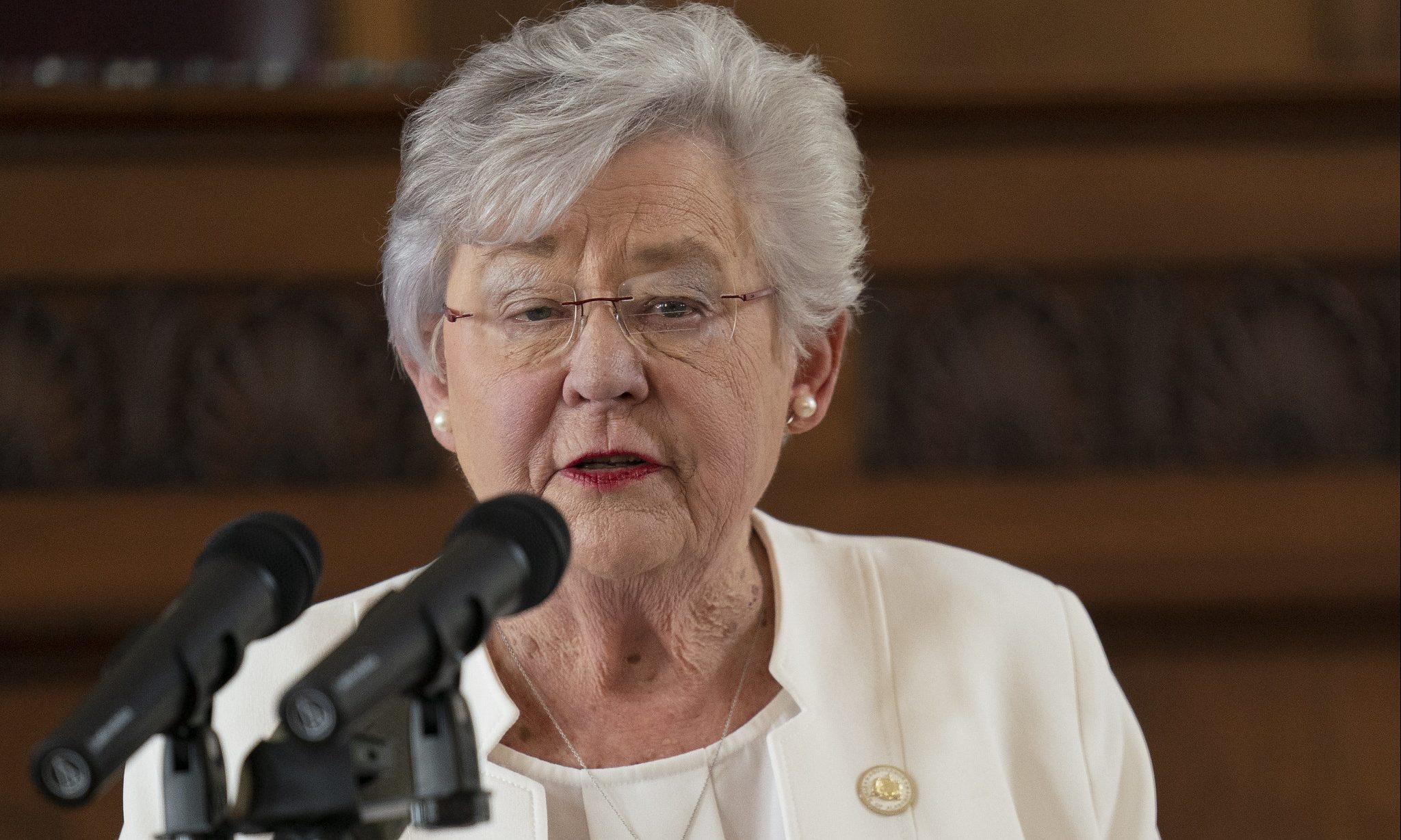 A letter signed by a bipartisan group of about a thousand Alabama women takes issue with Gov. Kay Ivey's recent support of Republican Supreme Court nominee Amy Coney Barrett, and it encourages Ivey and other state officials to instead support fair processes.
Last week, Ivey co-authored a letter of support for Barrett and released it to media outlets. In response, the letter from Alabama women calls the process to nominate Barrett, which is occurring after more than 50 million votes have been cast and in a Senate that is predicted to change from Republican to Democratic control, unfair and "anti-democratic."
The letter, which doesn't criticize Ivey or request that she rescind her endorsement of Barrett, asks instead that Ivey and other state leaders honor women by implementing and following fair processes that provide women with equal opportunities.
The full letter is below:
Dear Governor Ivey,
We are a group of women. We are current and future mothers, grandmothers, caregivers, leaders and champions of all citizens of our great state. We are moderates, progressives and conservatives. When we agree with our leaders, we say so, as we have in your support for education, workforce development, and sensible mask policies.  
We also speak up when we do not agree. Thus, we want to respond to your letter in support of Amy Coney Barrett because it does not represent our views. 
Like you and Judge Barrett's father, we want to tell all young girls that they can do anything their male counterparts can do and they can be anything and everything they want to be. We want it to be a truth, not just a signal "that the most qualified individual will get the job".  In addition to those things, we want them to know and believe that the process will be fair, because no matter the job, the process should be fair. And our children and young people (boys or girls) should be able to trust that democracy works and can be counted on. How can we assure them when this process has been so rushed and undemocratic?
We are women who oppose Judge Barrett's confirmation, because confirming her at this time, when 50 million Americans have already cast their votes, is anti-democratic. Regardless of what ways she does or does not think or talk like us, what matters is that a confirmation should not take place after the election is underway. 
We do not expect you to rescind your support of Judge Barrett. However, we urge you and the other women leaders who have advanced to top positions in our government to stand with us in asking for a fair process that takes place after the election. A process that helps us to believe that our voices and our votes matter because the American people should have the right to choose who nominates the next Supreme Court Justice.
Respectfully, 
Emily Hess Levine
Lindsey Chitwood
Megan Cheek
Kira Fonteneau
Ronne M. Hess
Cindi Cassis Branham
Anna Brantley Fry
Joellyn M. Beckham
Kristen Berthiaume
Alexandra Ruthann Bullock McElroy
The letter is signed by more than 800 women. The full list of signatures was sent to APR with the letter. We have chosen to list only the first 10 for the sake of brevity.