Republican 2013 Budget Passes House: Aderholt, Bonner, and Bachus Comment
By Brandon Moseley
Alabama Political Reporter
The United States House of Representatives Passed the House Republican fiscal year 2013 budget Thursday by 228 to 191.  Both Congressmen Robert Aderholt (R) from Haleyville, Jo Bonner from Mobile and Spencer Bachus (R) from Vestavia issued written statements.
Representative Robert Aderholt said, "There is little doubt that our nation's $15 trillion debt is this generation's greatest domestic challenge."  "Failure to address the staggering debt now is irresponsible and will ensure for the first time in our nation's history our children and grandchildren will live in an America with less opportunity than this generation."
Congressman Jo Bonner said, "For the second year in a row the House has shown that it can lead the debate to cut federal spending.  The House Republican budget rejects the president's premise that new taxes and bigger deficits are unavoidable."
Representative Spencer Bachus said, "The spending, borrowing, and debt piling up in Washington is simply unsustainable. It is already compromising our economic growth and will lead the U.S. down the same perilous path that Greece and other countries in Europe have taken. Reducing spending and restructuring entitlement programs will have clear benefits for our economy now and give our nation a greater chance of success in the long run. If we put off making these decisions, our children and grandchildren will suffer the worst of the consequences and that is absolutely irresponsible."
Rep. Bonner said, "House Budget Committee Chairman Paul Ryan's 'Path to Prosperity' budget cuts new spending by $5 trillion and reduces the budget deficit by more than $3 trillion over ten years compared to President Obama's budget.
Rep. Aderholt explained, "Earlier this year, the President presented Congress a budget proposal that would increase spending by $1.5 trillion and projects adding $11 trillion to the debt, meanwhile the Senate still hasn't passed a budget in over 1,000 days. The unserious approach of the Administration and Senate leadership to budgeting is simply unacceptable. Once again the House is leading the charge offering principled, practical solutions to our nation's greatest challenge."
The U.S. House of Representative also voted unanimously to reject the $3.8 trillion FY2013 budget submitted by President Barack H. Obama.  Rep. Bachus said that the President's budget was "more of the failed old tax, spend, and borrow policies."
"Rising health care costs have put enormous strain on Medicare and are ultimately threatening to bankrupt the program and the country. Throughout budget discussions I have been greatly concerned our nation's seniors will be affected by any reforms to Medicare and it is important to note that the budget passed today would not change the program for anyone 55 years of age or older. While I remained concerned about the overall impact of these proposed systemic changes, it is clear that we have to start the conversation and this bill is a first step," Rep. Aderholt said.
Rep. Bonner said, "Furthermore, the House-passed budget repeals the president's unpopular and unconstitutional health care law and reforms the tax code to make it simple, fair and competitive.  In contrast, the Senate hasn't passed a budget in nearly three years."
Rep. Bachus's written statement said, "The House Republican budget proposal that would reduce out-of-control spending, repeal Obamacare, institute pro-growth tax reform, and put entitlement programs like Medicaid and Medicare on a sustainable fiscal course."
Rep. Paul Ryan who chairs that House Budget Committee said on Twitter, "I couldn't be prouder of my colleagues who have joined me in this historic vote to meet America's defining challenge."
The National Debt is $15.6 trillion.  The federal budget deficit is currently $1.3 trillion and federal spending is currently at $3.6 trillion per year.
The largest budget items are currently Medicare/Medicaid at $832 billion, Social Security $736 billion, Defense and Wars $695 billion, Income Security $390 billion, Interest on the Debt $226 billion, and federal pension $214 billion.  According to the CBO, Income security includes such programs as supplemental security income, earned income tax credits, unemployment compensation, nutrition assistance, family support, child nutrition, foster care, and Making Work Pay.
To read Rep. Aderholt's statement:
http://aderholt.house.gov/news-releases/aderholt-statement-on-fy13-budget/
To read Rep. Bachus's statement in its entirety:
http://bachus.house.gov/index.php?option=com_content&task=view&id=1262
To read Rep. Bonner's statement in its entirety:
http://bonner.house.gov/index.php?option=com_content&view=article&id=3714:house-passes-path-to-prosperity-budget-see-video-from-chairman-paul-ryan&catid=64:2012-press-releases
Trump Truck and boat parades this weekend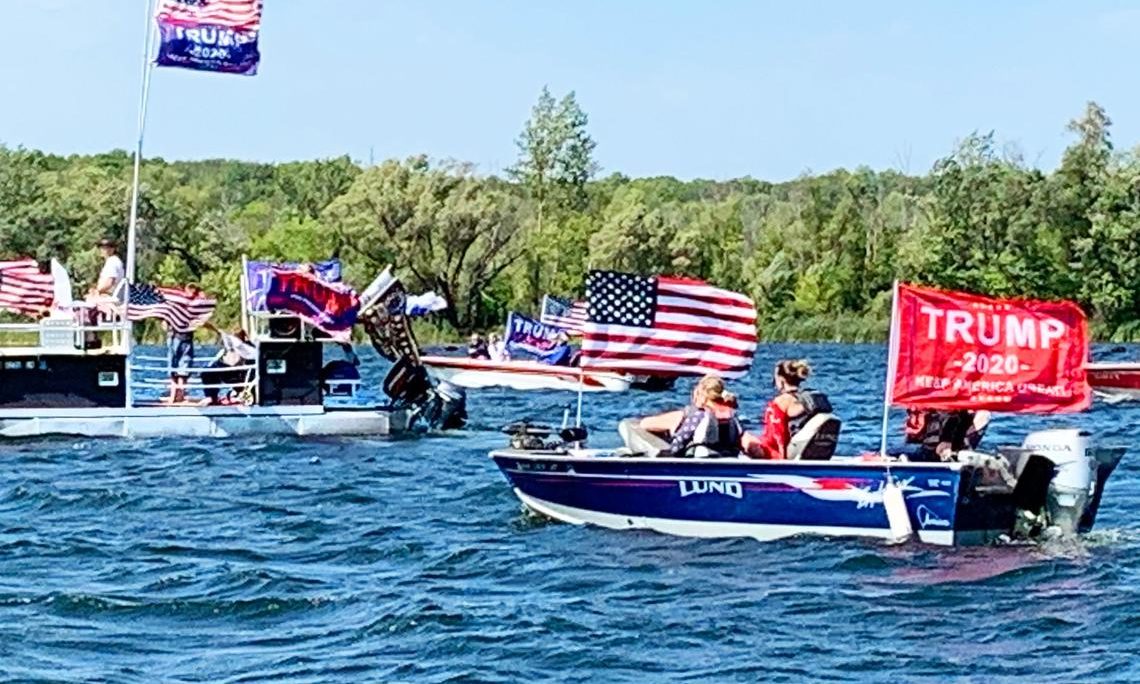 As Election Day draws near, Alabama Republicans are excited about promoting the re-election of Donald J. Trump as President and the election of Tommy Tuberville for U.S. Senate. This weekend two pro-President Trump events are happening in the state. There will be a truck parade from Ashland to Phenix City on Saturday sponsored by the Clay County Republican Party, while there will also be a boat parade on Wilson Lake in the Shoals sponsored by the Colbert County Republican Party on Sunday.
The pickup trucks will assemble at the Ashland Industrial Park in Clay County, 8240 Hwy 9, Ashland. There is a pre-departure rally at 10:00 a.m. central standard time. The trucks will depart at 11:00 a.m. and then proceed on a parade route that will take them into the bitterly contested swing state of Georgia. The Trump Pickup Parade will wind through east Alabama and West Georgia traveling through LaGrange and Columbus before concluding near the Alabama/Georgia line in Phenix City, 332 Woodland Drive, Phenix City at approximately 2:00 p.m. central time. Speakers will begin at 3:00. Trump flags will be on sale at the event.
The Phenix Motorsports Park will be hosting what sponsor hope could possibly the world's largest Pickup Tuck parade in U.S. history that is routing over 50 mile through Georgia in effort to "pickup" President Trump's numbers in GA.
A number dignitaries have been invited to address the Phenix City rally, including Coach Tuberville. Former State Sen. Shadrack McGill, Trump Victory Finance Committee member former State Rep. Perry O. Hooper Jr., and Paul Wellborn, the President and CEO of the largest Family owned Kitchen Cabinet manufacture in the USA are among the featured speakers who have committed to speak at the event.
Entertainment will be provided by: Charity Bowden, an up and coming country music singer who was the runner up on "The Voice". Charity will sing 'I am Proud to be an American' as well as songs from her Voice performances. The McGill Girls will also perform. The three beautiful and talented sisters will be singing patriotic songs in three part harmony. Geoff Carlisle, a professional DJ will be keeping the crowd pumped with music and entertainment.
Following the speakers and the entertainment there will Trump truck-vs- Joe Bidden truck races down the drag strip for the finale.
The Northwest Alabama boat parade will be on Sunday. The boats will gather at 2:00 p.m. near Turtle Point and then the flotilla will parade around the open waters of Wilson Lake til 3_00 p.m.. There will be a contest for best decorated Trump boats.
Trump supporters have held a number of large boat parades across the state to show their support for the re-election of Pres. Trump.
Boat parade sponsors say that this parade will be: pro-American, pro-law enforcement, pro-military.