Governor Bentley Details Long-Term Plan for Alabama Department of Mental Health
From the Office of Governor Robert Bentley
TUSCALOOSA – Governor Robert Bentley on Friday detailed long-range plans for the treatment of patients within the Alabama Department of Mental Health.  The Governor was joined by Mental Health Commissioner Zelia Baugh.
"A month ago, I ordered construction of the new Bryce Hospital to stop while we carefully evaluated the needs of patients served by the Department of Mental Health and our long-term plans for patient care in Alabama," Governor Bentley said.  "We have also spoken with and listened to the concerns of several stakeholders, including family members, community mental health centers, probate judges, sheriffs, and local and state officials."
"The discussions we have had have contributed to a plan that prioritizes patient care and makes the best use of the resources we have available," Governor Bentley added.  "I want to thank all the stakeholders involved for their cooperation during this period of evaluation."
The long-range plan includes the following details:
Resuming construction of the Bryce facility.  The original plan for this 268-bed facility will continue.
Moving patients at the current Bryce facility into the new Bryce facility upon completion.  The patient population at the new Bryce facility will reflect the current classifications of patients at the current Bryce facility.
Keeping the Taylor Hardin Secure Medical Facility open
Keeping the North Alabama Regional Hospital open
Keeping the Mary Starke Harper Geriatric Psychiatry Center open
Closing Searcy and Greil Memorial Hospitals
"The new Bryce Hospital will be scheduled to open in the fall of 2013, and we believe the plan for the facility is best for patients and the surrounding community," Governor Bentley said.  "While there have been budget challenges, the top priorities in every decision we make are patient care and public safety.  We believe this plan addresses the challenges facing the state while also ensuring quality care."
In keeping with the state's overall plan to provide a network of community-based care, Searcy and Greil Hospitals will eventually close.  There is no deadline for hospital closures.  The hospitals will only close as patients are safely transferred to new, community-based settings that will provide appropriate levels of care.
"Our plan to strengthen community services will benefit the patients we serve," Commissioner Baugh said.  "Our comprehensive plan has been crafted with patient care as the top priority while modernizing services and ensuring the long-term vitality of the Department of Mental Health."
Governor declares state of emergency ahead of Tropical Storm Zeta
Zeta is currently a tropical storm over the Gulf of Mexico, but it is predicted to make landfall as a category one hurricane.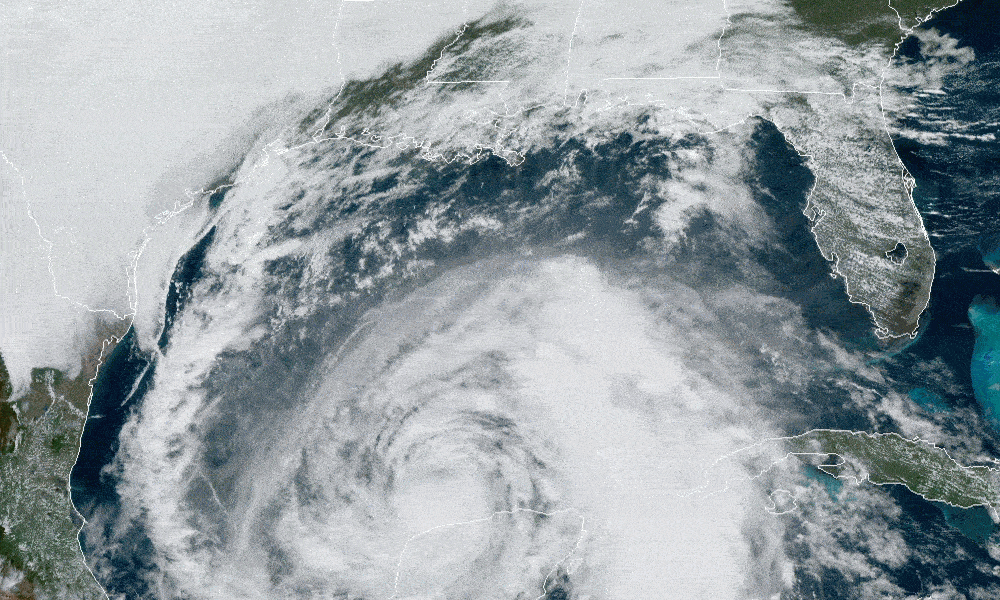 Alabama Gov. Kay Ivey on Tuesday issued a state of emergency as Tropical Storm Zeta approaches the Gulf Coast.
"Ahead of Tropical Storm Zeta's anticipated landfall Wednesday evening as a Category 1 hurricane, I am issuing a state of emergency effective today at 4:00 p.m.," Ivey said. "While this storm is not expected to have an impact as large as storms we've seen move through the Gulf earlier this year, we want to be in the best place possible to respond to anticipated rain, storm surge and mass power outage. I encourage everyone to remain weather aware and tuned in to their trusted news source as this storm could shift direction or change intensity. We continue to track the path of this storm and will stay in touch with the people of Alabama with any updates."
Zeta is currently a tropical storm over the Gulf of Mexico, but it is predicted to make landfall as a category one hurricane. The National Hurricane Center is predicting Zeta to make landfall in Mississippi on Wednesday and then proceed toward Alabama, but these storms can and do move.
A more easterly track could prove devastating to the Alabama Gulf Coast as was the case with Hurricane Sally, which shifted course in September, hitting Alabama, though Zeta is expected to be weaker than Sally at landfall.
The storm surge from the Mississippi-Alabama border to Dauphin Island is forecast to be 5 to 8 feet. Mobile Bay to the Alabama-Florida border is expected to have 3 to 5 feet of storm surge and from the border to Navarre, Florida, could experience 2 to 4 feet of storm surge.
Hurricane force winds are a possibility with this storm. Tropical force winds are expected to be an issue for Southern Mississippi and Alabama well inland. There is expected to be heavy rainfall across the state Wednesday night into Thursday morning.
The Baldwin County Emergency Management Agency announced that sandbags are available inside the county commission office at Robertsdale Central Annex (22251 Palmer Street) until 4:30 p.m. Tuesday and from 8 a.m. until 4:30 p.m. Wednesday or while they last.
Bring any help and shovels you will need. There is a limit of just 25 bags per person. Alabama's coastal counties are currently under a Tropical Storm Warning, a Storm Surge Warning for Mobile County and a High Rip Current and High Surf Warning.
Congressman Bradley Byrne said, "I just finished up briefings from Alabama EMA, FEMA, and the National Hurricane Center regarding #Zeta. We should not take this storm lightly and should start making preparations right away. After sundown Wednesday, I'd encourage everyone in Southwest Alabama to stay home and off the roads until sunrise Thursday. This storm will have impacts as far north as Montgomery, so those in Washington, Clarke, and Monroe counties will see tropical storm force winds and heavy rain. I'd encourage everyone to charge their phones and other necessary electronics. If you have an emergency during the storm, call 911 and do not try to drive."
Coastal Alabama is still in the process of recovering from Hurricane Sally which hit the state on Sept. 15.