Bachus Promotes Financial Services Committee Plan To Cut Deficit By $35 Billion
By Brandon Moseley
Alabama Political Reporter
The House Financial Services Committee will vote on legislation Wednesday that reduces the deficit by $35 billion.  The plan would help avert "catastrophic" automatic spending cuts to national security.
Rep. Spencer Bachus (R) from Vestavia is the Chairman of the Financial Services Committee.  Rep Bachus said in a written statement: "Our deficits and debt are a threat to both our economic security and our national security.  Congress has an obligation to make tough choices that cut spending, reduce the deficit and do so in a way that does not imperil our nation's defenses."
The House Financial Services Committee were one of six Committees directed by the budget resolution adopted by the House last month to approve measures to reduce the deficit so automatic cuts to defense and other discretionary programs can be prevented in January.  The legislation asked Chairman Bachus and the Financial Services Committee to pass cuts of $29.8 billion over the next 10 years in programs and agencies under the Committee's jurisdiction.  Chairman Bachus and the Committee went further than what was asked of them and have proposed $35 billion in proposed savings according to the Congressional Budget Office.
Ending the Dodd-Frank Act's "Too Big to Fail" Bailout Fund would save taxpayers $22 billion.  Eliminating a TARP-funded foreclosure program, HAMP, that has been criticized for its ineffectiveness would save $2.8 billion.  Making the Consumer Financial Protection Bureau subject to the Congressional appropriations process would save $5.4 billion while bringing accountability and oversight to the CFPB's spending.  Chairman Bachus said that reauthorizing the National Flood Insurance Program for five years and instituting reforms would save another $4.9 billion
The Committee will address the deficit reduction package of legislation on Wednesday at 10:00 am.
The Dodd-Frank Act was signed into law in July 2010.  It established a permanent bailout authority to bailout creditors of failed firms. The Act also gave the FDIC additional bailout authority, including authority to lend to a failing firm, purchase a failing firm's assets, and authority to guarantee the failing firm's credit obligations.  The FDIC can also "borrow up to 10% of the book value of the failed firm's total consolidated assets in the 30 days immediately following its appointment as receiver; after those 30 days, the FDIC is authorized to borrow up to 90% of the fair value of the failed firm's total consolidated assets."  Rep. Bachus said, "By eliminating these authorities, the Committee is bringing a real end to taxpayer funded bailouts and ensuring taxpayers are never again asked to pay for bad bets on Wall Street."
Another element of Chairman Bachus's deficit reduction proposals is eliminating HAMP.  HAMP is the Home Affordable Modification Program.  Bachus says that "HAMP has proven to be ineffective and failed to achieve any of the Administration's stated goals." HAMP was established in 2009 and has cost the Treasury $2.54 billion.  The CBO estimates eliminating HAMP will save $2.8 billion over 10 years.
Rep. Bachus says that the CFPB is accountable to neither the executive branch nor Congress.  The Dodd-Frank Act empowered the Director of the CFPB to set his budget with no oversight from Congress, the Administration or the Federal Reserve.  Subjecting the CFPB to the appropriations process will save an estimated $5.4 billion over ten years.
H.R. 1309 will reauthorize and reform the National Flood Insurance Program.  H.R. 1309 is a five-year NFIP reauthorization and reform bill that passed the House 406-22 on July 12, 2011.  Since September 2008, Congress has passed 11 short-term extensions and allowed the program to temporarily lapse three times. Passing H.R. 1309 will generate an additional $4.9 billion in net income for the NFIP over the next 10 years, according to the CBO.
Congressman Spencer Bachus represents Alabama's 6th Congressional District.  Rep. Bachus is seeking his 11th term in the United States Congress.
Alabama women to Ivey: Support fair processes
Last week, Ivey co-authored a letter of support for Barrett and released it to media outlets.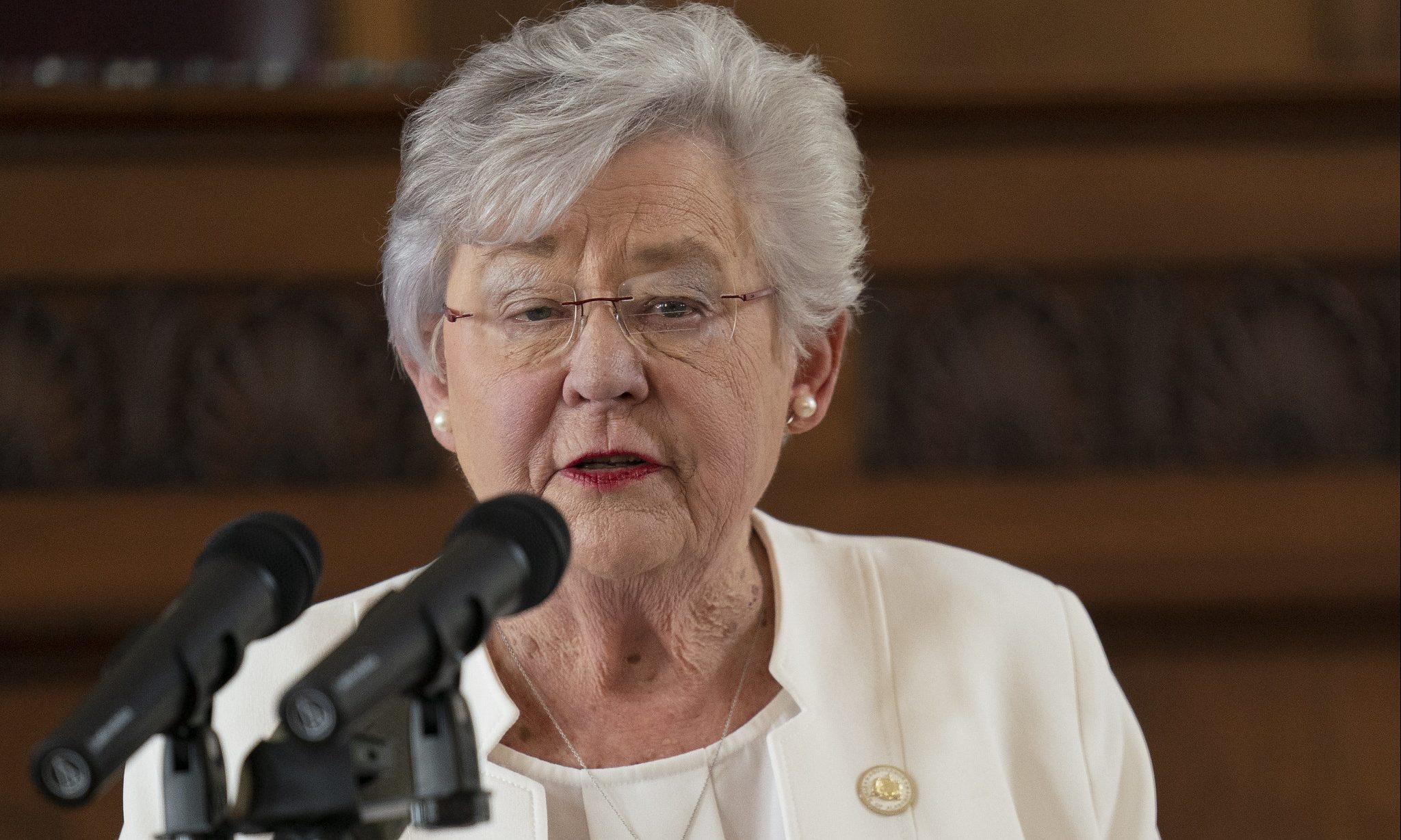 A letter signed by a bipartisan group of about a thousand Alabama women takes issue with Gov. Kay Ivey's recent support of Republican Supreme Court nominee Amy Coney Barrett, and it encourages Ivey and other state officials to instead support fair processes.
Last week, Ivey co-authored a letter of support for Barrett and released it to media outlets. In response, the letter from Alabama women calls the process to nominate Barrett, which is occurring after more than 50 million votes have been cast and in a Senate that is predicted to change from Republican to Democratic control, unfair and "anti-democratic."
The letter, which doesn't criticize Ivey or request that she rescind her endorsement of Barrett, asks instead that Ivey and other state leaders honor women by implementing and following fair processes that provide women with equal opportunities.
The full letter is below:
Dear Governor Ivey,
We are a group of women. We are current and future mothers, grandmothers, caregivers, leaders and champions of all citizens of our great state. We are moderates, progressives and conservatives. When we agree with our leaders, we say so, as we have in your support for education, workforce development, and sensible mask policies.  
We also speak up when we do not agree. Thus, we want to respond to your letter in support of Amy Coney Barrett because it does not represent our views. 
Like you and Judge Barrett's father, we want to tell all young girls that they can do anything their male counterparts can do and they can be anything and everything they want to be. We want it to be a truth, not just a signal "that the most qualified individual will get the job".  In addition to those things, we want them to know and believe that the process will be fair, because no matter the job, the process should be fair. And our children and young people (boys or girls) should be able to trust that democracy works and can be counted on. How can we assure them when this process has been so rushed and undemocratic?
We are women who oppose Judge Barrett's confirmation, because confirming her at this time, when 50 million Americans have already cast their votes, is anti-democratic. Regardless of what ways she does or does not think or talk like us, what matters is that a confirmation should not take place after the election is underway. 
We do not expect you to rescind your support of Judge Barrett. However, we urge you and the other women leaders who have advanced to top positions in our government to stand with us in asking for a fair process that takes place after the election. A process that helps us to believe that our voices and our votes matter because the American people should have the right to choose who nominates the next Supreme Court Justice.
Respectfully, 
Emily Hess Levine
Lindsey Chitwood
Megan Cheek
Kira Fonteneau
Ronne M. Hess
Cindi Cassis Branham
Anna Brantley Fry
Joellyn M. Beckham
Kristen Berthiaume
Alexandra Ruthann Bullock McElroy
The letter is signed by more than 800 women. The full list of signatures was sent to APR with the letter. We have chosen to list only the first 10 for the sake of brevity.