Should We Trust Our Future To A Labor Union
By Vernon Burns
The resent revelations of a probe bring launched by the US House Committee on oversight and government reform, concerning the actions of The Alabama Education Association (A.E.A.) reaffirms our distrust of labor unions in general and public employee unions in particular.
I will not in this space attempt to restate all the information relating to the United States House of Representatives Committee on oversight and government reforms investigation of the activities of the Alabama Education Association (A.E.A.) and the National Education Association (N.E.A.). For a complete review of that material, please see the three news articles from 4/4/12 and 4/5/12 now archived on the home page of this site.
After you have made yourself aware of the typical strong arm union tactics employed by the A.E.A. ask yourself, is this the actions of the respected teachers we trust with our children's education or the teamsters union, Jimmy Hoffa vintage?
Is this an example of the mind set of those with the power and position to greatly influence the world view, the character, and the morality of future generations? How did this happen to the once honored profession of teaching?
First let us be reminded of the fact that teachers are a minority in the teachers union. The majority of the membership is made up of janitorial and maintenance personnel, bus drivers, food service workers, and other administrative and support staff. But, with little doubt, the majority of well-educated teachers do appear to support the unions goals while being unaware or unconcerned about its methods. 
How has this "me first" mentality corrupted the teaching profession? This sense of entitlement has invaded the teachers mind the same way it has invaded the mind of the general public. We have been told by progressive socialist politicians, union bosses, and now the teachers that we deserve more and more and only they, as the government or as the union or as both, only they can insure that we get what we deserve and are entitled to. 
We are now in second and third generation of union teachers that have been educated from "K" through teaching degree by union teachers. 
Wow, have things changed! As a 1966 Pell City, Alabama high school graduate, I treasure my basic education from kindergarden through high school. Our teachers were more concerned with shaping our character than just filling our heads with facts. They taught us that we, as individuals, were the only one responsible for what we made of ourselves. Honesty and hard work were standards to live by. We were expected to be good citizens for a lifetime, with a sound knowledge of our nations past and an interest in its future. We knew citizenship was our responsibility. We knew this because we were not just instructed by instructors. We were led by our teachers. Most of the great people who taught school, at that time, were true role models. They became teachers, not for just a job, but because it was their calling. For most of our teachers inspiring young people was their life work. For others it was a second calling undertaken after a successful career in other fields such as business or the military. A great many of the men and women, in teaching at that time, were veterans of World War  11.
Having a labor union and a political party as task masters is something our teachers would not have understood, or tolerated. They were free and independent teachers who led us to become free and independent citizens. My good teachers would not have become puppets to be used by a labor union and the Democratic Party. Yes, in Alabama the A.E.A. and the Democratic Party are one and the same. 
Where have all the good teachers gone? They are still in our classrooms, working hard, with the same spirit that was there fifty years or hundred and fifty years ago. The desire to teach and improve the lives of your students, in every way, is the fire that will always burn in the soul of every good teacher. 
But our teachers of today have been, now for generations, miseducated, misinformed, and misled. They  work in an environment that is structured more for political results than for educational results. Year after year they have been subject to intimation, coercion, threats, lies, and brute force (liability insurance?) until most think and accept this is how the system was designed to work. It may have been designed to work this way, but these strong arm tactics are just the tools used to accomplish the subjugation of any who oppose the absolute rule of the N.E.A, A.E.A/Democratic Party.   
With the investigation of the N.E.A. and A.E.A., by the House Committee on Oversight and Government Reform, now taking place in Washington D.C. and with the new leadership that has taken control of what has been runaway government in our state, now is the the time for all good teachers to restore their good name. If you as a, current or former,  A.E.A. member, have been used, against your will, for any donation or political activity, please see the contact list below. 
Thank you for standing up for freedom. Together we will restore our nation.
Letter from Darrell Issa to AEA President Dot Strickland
House Committee on Oversight and Government Reform
Opinion | FEMA's Hurricane Sally response
So, how has FEMA performed in responding to Hurricane Sally? So far, pretty darn well.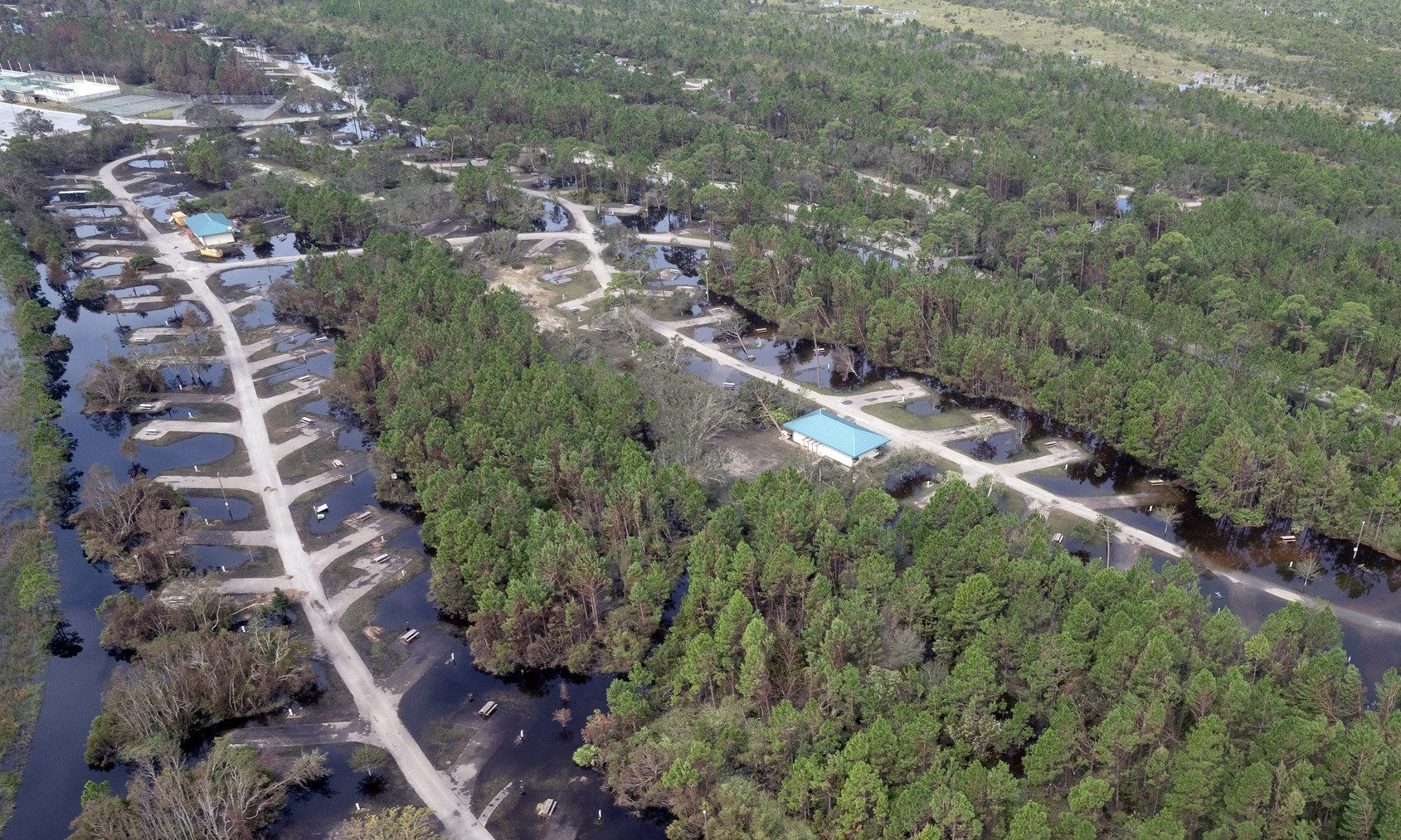 Most people in Alabama have heard of FEMA, the Federal Emergency Management Administration. Its name is a little misleading because emergencies by their nature aren't so much managed as responded to, often after the fact. You can't manage a tornado or an earthquake, for example, but you can and should respond to it.
Hurricanes are facts of life down here and nearly every part of our state, not just the coast, have been affected in some way by at least one. We can prepare for hurricanes and guard against the worst consequences and that starts with each of us as individuals, family members and citizens doing our part to be prepared to protect and take care of ourselves, family members and neighbors. Alabamians are actually pretty good at doing that.
But, there is also a role for governments at all levels. Local governments actually play the most important public role because they are closest to the people of their areas and have the first responders already employed and trained to take care of the needs of local residents during the period running up to, during, and in the immediate aftermath of the storm. State governments manage the preparations before the storm and provide the support local governments need afterward to do their jobs. The federal government supports the state and local efforts, which typically means providing the lion's share of the money needed, anywhere from 75 percent to 90 percent of the costs. So there's not one emergency management agency involved in responding to hurricanes but three, corresponding to each level of government.
The day before Hurricane Sally hit, I was individually briefed by the Director of the National Hurricane Center Ken Graham, FEMA Administrator Pete Gaynor and Coast Guard officials. That same day I went to the White House and made sure we had a good line of communication in case we needed help, which looked likely at the time. I have to say, the White House was immediately responsive and has continued to be so.
How has FEMA handled the federal response to Hurricane Sally? When the state of Alabama requested a pre-storm disaster declaration, which triggers federal financial support for preparations and response during the storm, FEMA and the White House gave the okay in just a few hours. On that day before when I spoke with the White House, I asked them to send FEMA Administrator Gaynor to my district as soon as possible once the storm cleared to see the damage and meet with local officials. He came three days after the storm and spent several hours touring the damage with me and meeting with local leaders. When the state of Alabama requested a post-storm declaration, triggering federal financial support for public and individual assistance, FEMA and the White House responded affirmatively in less than 48 hours – record time.
Public assistance is federal financial support for the costs to state and local governments as a result of a storm. This includes water bottles and meals ready to eat for locally requested points of distribution, debris removal and cleanup costs (think of the large tandem trucks picking up debris piled up on the right of way), as well as the costs to repair damage to public buildings and infrastructure like roads and bridges, and in the case of Sally damage to the Port of Mobile.
Individual assistance, as the label states, goes to individuals affected by the storm. Private assistance won't pay something you have insurance for, but it does pay for a variety of losses, particularly having to do with an individual's home. So far 60,000 Alabamans have applied for individual assistance and already FEMA has approved $42 million. If you haven't applied for individual assistance there's still time for you to do so online at DisasterAssistance.gov, or if you need help in applying call FEMA's Helpline at 1-800-621-3362. If you have applied for individual assistance and have been denied, appeal the decision because frequently the denial is simply because the applicant didn't include all the needed information.
Many people were flooded by Sally and over 3,000 of them have made claims to the National Flood Insurance Program. Over $16 million has already been paid out on those claims. The Small Business Administration has approved over a thousand home loans to people with storm losses, totaling over $40 million, and many more loan applications are still pending.
So, how has FEMA performed in responding to Hurricane Sally? So far, pretty darn well. I want to thank FEMA Administrator Gaynor for coming down here so quickly after the storm and for FEMA's quick and positive responses to all our requests. And I want to thank President Trump for his concern and quick response to Alabama's requests for disaster declarations. Hurricane Sally was a brutal experience for us in Alabama, but FEMA's response shows that government can do good things, helping people and communities when they really need it.