We should look at how midwives are underutilized

Dear Editor,
Having recently retired from the Military after a 20 plus year career, I am and have been a Certified Nurse Midwife (CNM) practicing independently in the U.S. Army for over 10 years.  There is much focus in our legislation currently regarding Midwives and the right to a Home Birth.  I am concerned that there is a lack of understanding surrounding the definition of Midwifery (CNM vs. CM vs. CPM).  It can be very confusing and misleading.  I am a CNM, an Advanced Practice Nurse, who chose to do obstetric and gynecologic care for women from "womb to tomb," to include adolescent care; contraceptives; pregnancy (prenatal, antenatal, intrapartum and postpartum care); lactation consultation; care of the infant for the first 29 days; and menopausal issues.  A CNM does NOT typically do in-home births, this requires additional training and a collaborative agreement with a licensed MD.  I have always done in-hospital deliveries affording women an alternative to Obstetrician and/or Family Practice physician medical model.
A Certified Nurse-Midwife (CNM) is an individual Masters level educated in the two disciplines of Nursing and Midwifery, who possesses evidence of certification according to the requirements of the requirements of the American College of Nurse-Midwives (ACNM).  A Certified Midwife (CM) is an individual educated in the discipline of midwifery, who possesses evidence of certification according to the requirements of the American College of Nurse-Midwives.  A Certified Professional Midwife (CPM) is a knowledgeable, skilled and independent midwifery practitioner who has met the standards for certification set by the North American Registry of Midwives (NARM).  CPMs are currently working with Alabama State Legislators to have the right to do home births.  As a whole, midwives reduce medical costs; litigation rates are much lower, our patient satisfaction exceeds traditional benchmarks of patient satisfaction.  Our clients/patients are more autonomous, well-informed, often higher levels of education, and more participative in their care.
I feel that if we are going to focus on this issue in the State of Alabama, we should look at how Midwives are underutilized.  I understand UAB used to have CNMs and eliminated them reportedly under the pretense that residents were not getting adequate opportunity for deliveries.  In many military facilities, the CNMs supervise the residents affording them the opportunity to learn the value of labor sitting/coaching, the hallmark of midwifery practice.  Once a Physician understands the value in midwifery there is a much better understanding and mutual respect.  Brookwood Women and Infant Center advertises "have the birth of your choice" but is still an ALL MD staff.  Having been a labor and delivery nurse, I know who manages labor.  I think the group of young women that I met supporting the Alabama Birth Coalition are bright, professional women and should be given the right to choose.  As a group of professionals, we do have to be very careful the floodgates are not opened for all that want to deliver a baby at home.  There has to be STRICT adherence to guidelines much like the ACNM practice guidelines.  Adhering to clearly defined risk factors, the patient would have to be counseled given her risks when she does not meet criteria for a home birth and informed she cannot deliver at home for her and her infant's well being.
This State needs to look at the value of Midwives as a whole and consider the evidence to give CNMs the right to practice independently in underserved, as well as, populated communities that would prefer to have Obstetric/Gynecologic care done by a CNM (APN).  The CNM can function independently which is not currently considered in Alabama.  Midwives want to care for the underserved communities, these are the resources that need to be looked at and are basically untapped!  While preparing to retire, many of my CNM/Advanced Practice nursing colleagues in the Army would say "DON'T go to Alabama you can't get a job".  I admit it is VERY difficult to find one in my specialty.
If the Alabama Board of Nursing isn't comfortable with new ideas, maybe it is time to get some new board members.  There needs to a support systems for Advanced practice nurses, some programs taught in this States universities, rather than suppress the value of Advanced Practice Nursing. There is a need for fresh ideas and schools of thought.  Change is inevitable in the medical community.  Thinking outside the box, wanting to be a scholarly community and support our women's request should be valued not oppressed.
Do we want to remain in the minority of states that do not have independent nurse practitioners and/or midwives?  Did you know that in-home birth is considered a felony in Alabama?  Should we not afford that RIGHT and the CHOICE for a healthy mother?   Much like lotto, women cross the state line to have the right to have the birth of their choice.
LTC (r) EuLynne Harrison, MSN, CNM, CLC
Prison worker says excessive pepper spray may have killed inmate
A prison worker says the amount of pepper spray used was excessive, and that officers knowingly and intentionally put the inmate's life in jeopardy.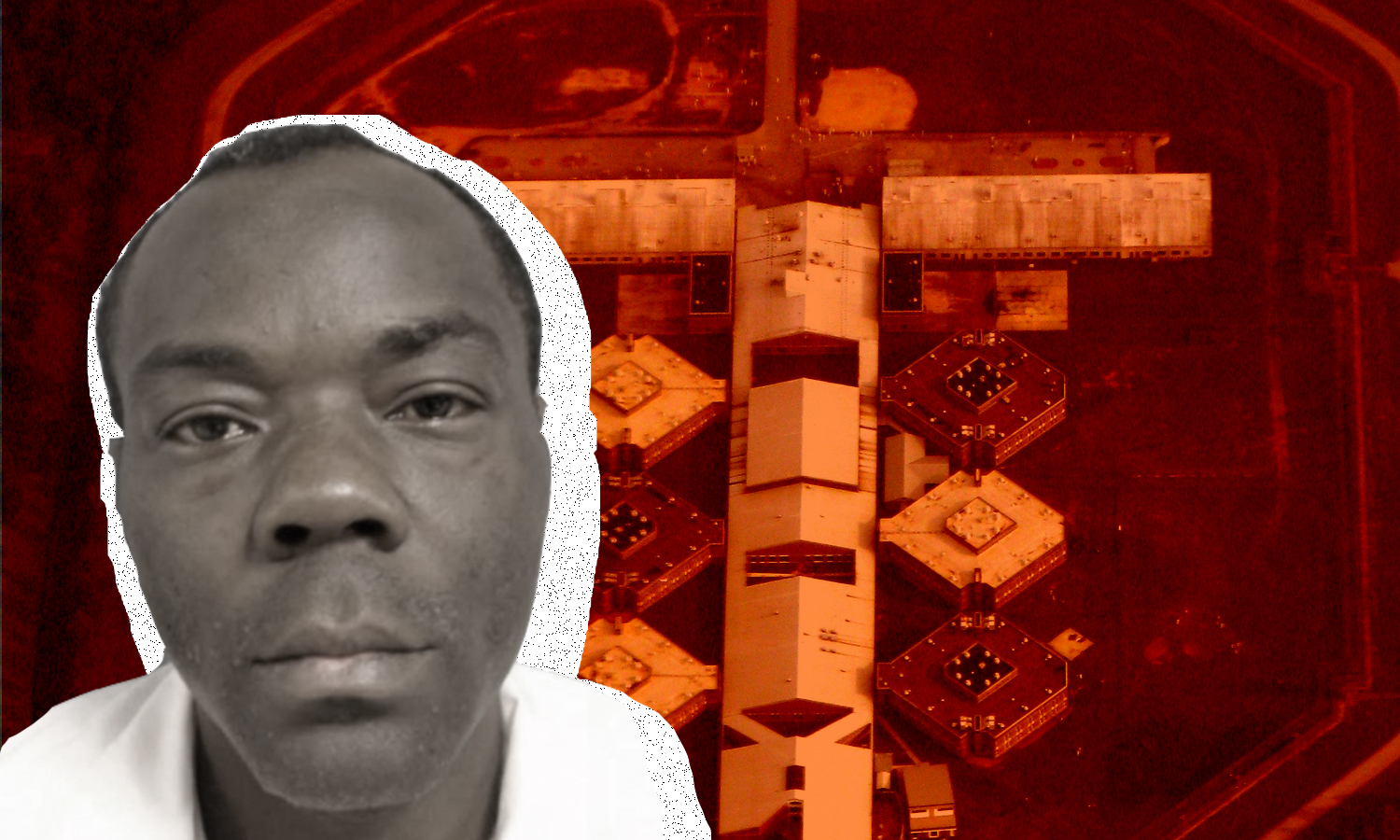 It's not yet clear what caused the death of 38-year-old Darnell McMillian after he was pepper sprayed inside an Alabama prison last month, but a prison worker says the amount of pepper spray used was excessive, and that officers knowingly and intentionally put his life in jeopardy.
Some time around 6 p.m. on June 22, three correctional officers placed McMillian in suicide cell S-11, with an inmate who was known to be aggressive and who was already on suicide watch, according to a prison worker with knowledge of the incident, who reached out to APR to discuss the death because the person said it troubled them.
The ADOC worker asked not to be identified because the person is still employed with the department.
"He shouldn't have been doubled up with somebody," the worker said of the aggressive inmate already in cell S-11. "It was very clear that the person in that cell was threatening."
The worker said the officers enticed the two men to fight, and once the inmate began threatening McMillian, McMillian took the first swing to hit the man.
The three officers standing outside then deployed a pepper spray called Cell Buster into the cell, the worker said. Cell Buster is a potent spray used by correctional staff and produced by the Chicago-based company Sabre.
"The inmate was yelling that he couldn't breathe," the employee said. "One Cell Buster is enough to do a lot of damage. There were three officers present at the time of this, and there were three cans of Cell Busters sprayed."
The employee said that once McMillian was pulled from the cell, he was almost unconscious and then "went completely unconscious, because he was coughing and aspirating."
The cell was then cleaned by inmates, except for some spots of blood, which the worker said might make it appear to have been a homicide by the other inmate, but the worker said several staff members at the prison believe the death may have been caused by excessive use of pepper spray.
"He was on his back when they were getting him to the infirmary, which can also cause asphyxiation, especially if he's coughing and saying he can't breathe. That spray can make you vomit," the worker said.
While there are video cameras that record each suicide cell, the worker said they do not believe there is footage from cell S-11 during the time of McMillian's death. The employee said they've been through many incidents in the prison but that "this one seems pretty bad."
The worker said it's not clear why the officers encouraged a fight between the other inmate and McMillian, but from experience, the person said some officers will do so when an inmate angers them.
The employee said when they read APR's first article on McMillian's death, and there was little information on what happened, they decided to reach out.
"I'd rather share it and put it out there," the person said. Some details of what the worker said were corroborated by the Jefferson County Coroner's office.
Jefferson County Coroner Bill Yates told APR on Thursday that McMillian's final cause of death awaits results from the autopsy, which can take between four and six weeks, but that there did not appear to be any external injuries that could have caused his death.
McMillian was pronounced dead at Donaldson prison at 7:49 p.m. on June 22, Yates said.
Yates, reading from his notes on the incident, said that in the moments before his death, there appeared to be a physical altercation between McMillian and another inmate, and that correctional officers used pepper spray to stop the fight.
"Obviously, Department of Corrections staff is going to step in to stop that, and it's my understanding that after that, he was having complaints of not being able to breath," Yates said. "I think they used — there was some pepper spray that was used to stop that, and he immediately went, from our understanding, to the infirmary."
"From our autopsy, I don't believe we found any type of trauma that would explain death," Yates said.
His office is awaiting lab results, to include toxicology and other lab work to determine if drugs or an unknown medical condition may have been factors in his death, Yates said. McMillian didn't have a history of any heart conditions, but Yates said lab results could reveal one if in fact he had a condition.
Asked if it's possible to die from exposure to a large amount of pepper spray, Yates said "I haven't heard of it, not to say it can't happen."
"I think you could pass away from extreme amounts of anything," Yates said, but he's never known of a death that resulted from large exposures to pepper spray.
Yates said there have been no reports to his office of any other inmate in that cell, or any ADOC staff, experiencing health problems as a result of the incident.
A 2003 study by the U.S. Department of Justice's National Institute of Justice on the use of pepper spray by police and corrections staff in North Carolina found that two cases of the 63 studied resulted in death from the use of pepper spray, and that both incarcerated persons who died had asthma. In only one of those cases, however, a large amount of pepper spray was used on the man, and the positioning of the man's body may have been a factor as well.
"Pepper spray was used more times in this case than in any other, but according to police officers, it was ineffective. The subject, who was obese, was handcuffed behind his back and placed in a facedown position when being transported," the report states. "The difficulty of breathing in this position may have been compounded by the damage already done to his airways."
In June, a 35-year-old inmate named Jamel Floyd died after correctional officers at a federal prison in Brooklyn used pepper spray after he had barricaded himself in his cell. He was unresponsive when removed from his cell and prison staff were unable to revive him, according to CNN. The death was under investigation and the U.S. Marshals and the FBI were notified, according to a release by the Metropolitan Detention Center.
According to the Sabre's own promotional video, Cell Buster is to be used in three-second bursts, with the correctional officer checking after each burst to determine if the "desired effects" have been produced, before using it for another 3-second burst. Cell Buster's description states that the product "delivers pain, irritation, inflammation, coughing, temporary blindness and redness of skin."
ADOC spokeswoman Linda Mays in a message to APR on Thursday said that the department's Law Enforcement Services Division is investigating all aspects of the incident.
"While we would like to address your questions and provide insight that would be helpful to you, at this juncture in the process we simply cannot provide information that would compromise the integrity of our ongoing investigation. More information will be available upon the conclusion of our investigation into Daniel [sic] McMillian's death," Mays wrote.