Resilient Despite the Storm

By Lieutenant Governor Kay Ivey
In April of 2011, Alabama was shaken by one of the worst tornado outbreaks in our states' history. Citizens of Alabama were faced with tragedy, homes were shattered, businesses were shut down, and the loss of life was unimaginable. Even though the effects were devastating, the camaraderie of neighbors was more evident than ever. Strangers became friends, and individuals worked together as one. The atmosphere was heavy, but there was a strength that was undeniable. Despite the chaos, Governor Bentley displayed calm and steady leadership that was the jump start to the beginning of Alabama's remarkable recovery.
During Tuscaloosa's difficult period of rebuilding, The University of Alabama's football team claimed the National Football Championship for the second time in the past three years. Even when off field challenges faced the team, the spirit of the team members and its fans helped propel them to claim the BCS National Championship.
Even now, the camaraderie between citizens has not faded. At the end of this month, Bo Jackson, a former Auburn football player, is leading a group on a 5-day, 300-mile charity bike ride through some of the areas hardest hit by last year's storms. Some of his fellow bike riders will include celebrities such as Lance Armstrong and Cam Newton. The "unity ride" as Bo calls it, will begin in Henagar on April 24 and will finish up in Tuscaloosa on April 28 with the main goal of raising $1 million dollars for the Governor's Emergency Relief Fund. If you would like to donate to the cause and continue to help your fellow Alabamians, please visit www.bobikesbama.com.
In just one years' time, Alabama's economy has begun to thrive. According to a recent report from the state Department of Commerce, there was a 9.3 percent increase in the number of new jobs announced for the state and an 87.7% increase in announced capital investment in 2011. Also during 2011, seventy new companies announced plans to locate in Alabama, creating 4,879 jobs, and 313 companies already located in Alabama announced expansions, complete with 12,369 jobs. Alabama's exports also surged to new levels, reaching $17.9 billion which was up more than 15% over 2010 and a record high for the state.
These numbers not only compliment the citizens of Alabama, but they speak volumes of its leadership. I am thankful that Governor Bentley, President Pro Tem Del Marsh, and Speaker Mike Hubbard have tirelessly worked to get keep our economic engine running. Due to their leadership, there have been several job creation and economic incentive bills passed during the 2012 Legislative Session, and several more are in the works. Our commitment to economic expansion remains a top priority.
In short, even in difficult and adverse situations, Alabama's citizens continue to prove they are both strong and charitable. Together we are getting Alabama back on her feet and facing a brighter tomorrow.
I am honored by the confidence you vested in me by electing me as your lieutenant governor and am well aware that public service is not a right, but a privilege. The most successful elected officials are those who hear from and listen to folks back home.  My office stands ready to welcome your comments and prepared to respond to your concerns. Please feel free to contact us at 334-242-7900.
Opinion | Changing lanes on the Alabama Workforce Superhighway
As we come out of the pandemic we have a new view of the world and with our innovative hats on, we now look at workforce issues through a new and different lens.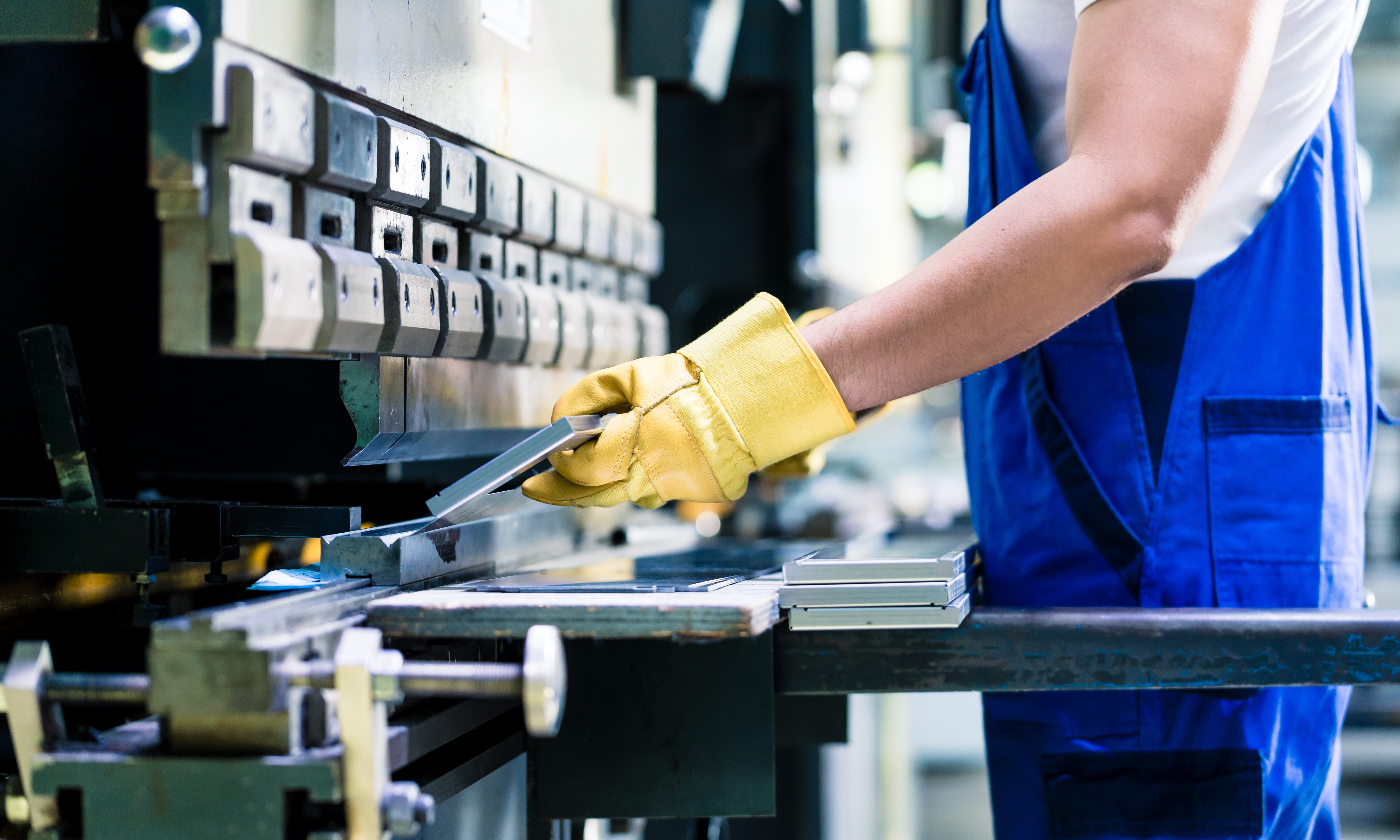 Hello friends and welcome back to the Alabama Workforce Superhighway! Our last stop was the AlabamaWorks Virtual Workforce Conference in September. The conference gave us a lot to think about on the drive ahead. It was great to be among workforce professionals again to share and discuss where we are as a state and, just from a mental perspective, I needed it!
We have so many opportunities staring us in the face that we did not have pre-COVID. The work we have all been doing is more important now than ever before. Did our previous challenges go away due to COVID? Absolutely not!
Our workforce issues may have been "timed out," or perhaps they were on a break, but those issues continue to be our challenges. So, not only should we remain focused on our Success Plus goal of adding 500,000 workers in our workforce with credentials of value by 2025, we must also help our companies get back to work and work with their current and future employees.
We need to make sure they are technically ready for the impending automated world and assist them with all the tech-savvy tools that are being developed as part of Industry 4.0 and the ever developing "Smart Factory" concepts.
Alabama is rapidly moving in this direction, and we must have the workforce to meet the demands. This is one of the foundations for Gov. Kay Ivey's Success Plus plan. In almost every speech and presentation Ivey delivers, she mentions how absolutely critical our workforce is and that they must be ready for the work we are recruiting into Alabama.
To say 2020 has been strange, would be a colossal understatement and it keeps on giving! 2020 started as a typical year when many were planning and working with high hopes for a productive legislative session, school year or university semester, or simply hoping for a beautiful spring. Little did we know COVID-19 would turn us all inside out and literally stop the world in its tracks.
But, not in Alabama. Yes, it was a kick in the gut and our hearts go out to the many who have suffered or lost loved ones due to the pandemic. But as Alabama usually does, we are fighting back. With good solid leadership by Ivey, an extraordinary Governor's Office staff, a host of very smart cabinet officers and their respective department staffs, and most importantly, some very focused business leaders making good and sound business decisions, we are leading the nation in many aspects of our recovery.
In addition, as we come out of the pandemic we have a new view of the world and with our innovative hats on, we now look at workforce issues through a new and different lens. Yes, the drivers on the Alabama Workforce Superhighway are focused and determined with many great examples of courageous initiatives to assist our customers, overcome the issues and not only get back to pre-COVID productivity, but be even stronger.
So, what new opportunities has 2020 brought us when it comes to our workforce? Although the pandemic has brought many challenges it has also given us access to many people we did not have access to before. Who are these people? There are thousands who lost jobs that were vulnerable to the pandemic. Retail employees, hospitality and restaurant workers who in some cases were working two and three jobs to make ends meet, now have an opportunity to be trained for a less vulnerable job. Alabama has many jobs available as the world wakes back up. We NEED these people and our Alabama Workforce Stabilization Program is laser focused on these folks.
In the recent AlabamaWorks Virtual Workforce Conference we discussed the need for flexibility in order to adapt to change. To be successful in this "new normal" we must prepare our workforce by:
Creating new digital models for education and training

Upskilling (expand capabilities)

Re-skilling (acquire a new or improved skill)

Strengthening and enforcing safety measures

Reinforcing partnerships and pooling resources

Focusing on higher wage jobs
Yes, the world has changed, but we in Alabama were already moving in the right direction.
There are many people to thank for our progress and to name just a few: Governor Ivey and her staff set us on a course to meet those needs with the "Strong Start, Strong Finish" education initiative and gave us a strategy for success through the Success Plus plan. Lt. Governor Will Ainsworth, his staff and the Senate Leadership are very engaged as is the House Leadership with Speaker Mac McCutcheon, budget chairs and other many strong Representatives and Senators across the state. They get it!
Yes, we got this! But, we are nowhere near done and as you already know this work can never stop. To borrow some words from a great song, "we can check out anytime, but we can never leave." We can want to exit the highway, but we can never stop our drive on the Alabama Workforce Superhighway!