First Lady Dianne Bentley Releases PSA to Highlight Severe Weather Preparedness Plan
Staff Report
From the Office of Governor Robert Bentley
MONTGOMERY – With the first anniversary of the April 27th tornadoes approaching, First Lady Dianne Bentley today joined with representatives from Safe America Foundation, Verizon Wireless, and Ready Alabama, to release a public service announcement regarding a way to prepare Alabamians for future emergencies.
"Text First, Talk Second" is an initiative that encourages people to text one another during the aftermath of severe weather or a disaster in the hopes of keeping phone lines free for the most urgent of calls. This is because non-essential calls often shut down wireless phone service and prevent 911 calls from getting through. Non-essential calls can also prevent emergency personnel from being able to communicate with each other. In fact, just a single one-minute phone call takes up the same bandwidth as 800 short SMS text messages.
Also, unlike phone calls, text messages can get through to people, even when networks are congested. Also, even if it gets a "busy signal" on its first try, the text system will continue to try to deliver your message. This makes text messaging perfect for sending messages like "R U OK?" and "I M OK."
"After the storms ravaged Alabama last spring, we all realize the importance of having an established plan in place for safety," Mrs. Bentley said. "Together with Safe America, I am promoting the 'Text First, Talk Second' campaign, a program that utilizes text technology to contact loved ones during emergency situations. A text message will go through before a call, so if my generation and others will learn to text, not only will we be able to reach one another sooner, we will also keep phone lines open for other emergency calls."
The Safe America Foundation was chartered in 1994 to partner with corporate, government, public and private sector organizations, and other nonprofits, to improve the safety awareness and preparedness of Americans nationwide. Preparedness for a national catastrophe, whether manmade or natural, took on a new meaning after the 9/11 terrorist attacks, and the foundation responded to meet the needs of Americans.
Safe America seeks to build truly safer communities by forming public/private partnerships that can rapidly respond to emerging critical issues and to protect Americans from future disasters through common preparedness. CEO Len Pagano said texting is the most efficient means of communicating during a disaster, especially when phone lines may be busy or down.
"In today's environment, where emergencies seem to be always around the corner, it's critical for people to be prepared to stay in touch when phones lines are overtaxed," Pagano said. "Texting is a good alternative to voice communications and is 800 times more likely to connect you. That's why we've made it such an important part of our Foundation's preparedness messaging."
Verizon Wireless, which has partnered with Mrs. Bentley on a prior public service project, has a dedicated commitment to Alabama's storm recovery. A corporate sponsor of the Community Foundation of Greater Birmingham's Bama Rising Fund for Tornado Recovery, Verizon Wireless saw "Text First, Talk Second" as a perfect opportunity to further its community support.
"Verizon Wireless works year-round to prepare for natural disasters and other emergencies so our customers can count on their wireless service when they need it most," said Jonathan LeCompte, president – Georgia/Alabama region, Verizon Wireless. "We are honored to be working with First Lady Bentley to help Alabamians know how to best communicate with each other in the midst of a crisis."
Jon Mason, the Director of the Governor's Office of Faith Based and Community Initiatives, believes that by partnering with Safe America, Alabamians can practice more efficient means of coordinating an emergency response.
"The confusion immediately following disasters can lead to misinformation and slower response times for those in need," Mason said. "By communicating with your friends and family by text instead of a call, you can help first responders and volunteer groups serve more survivors."
The public service announcement is available on the FTP site http://bit.ly/Jbc4qo
Right click on the version needed, and download it to a desktop or computer for replay.
The public service announcement should run through April 30, 2012.
Vaccines should protect against mutated strains of coronavirus
Public health experts say it will be some time before vaccines are available to the wider public.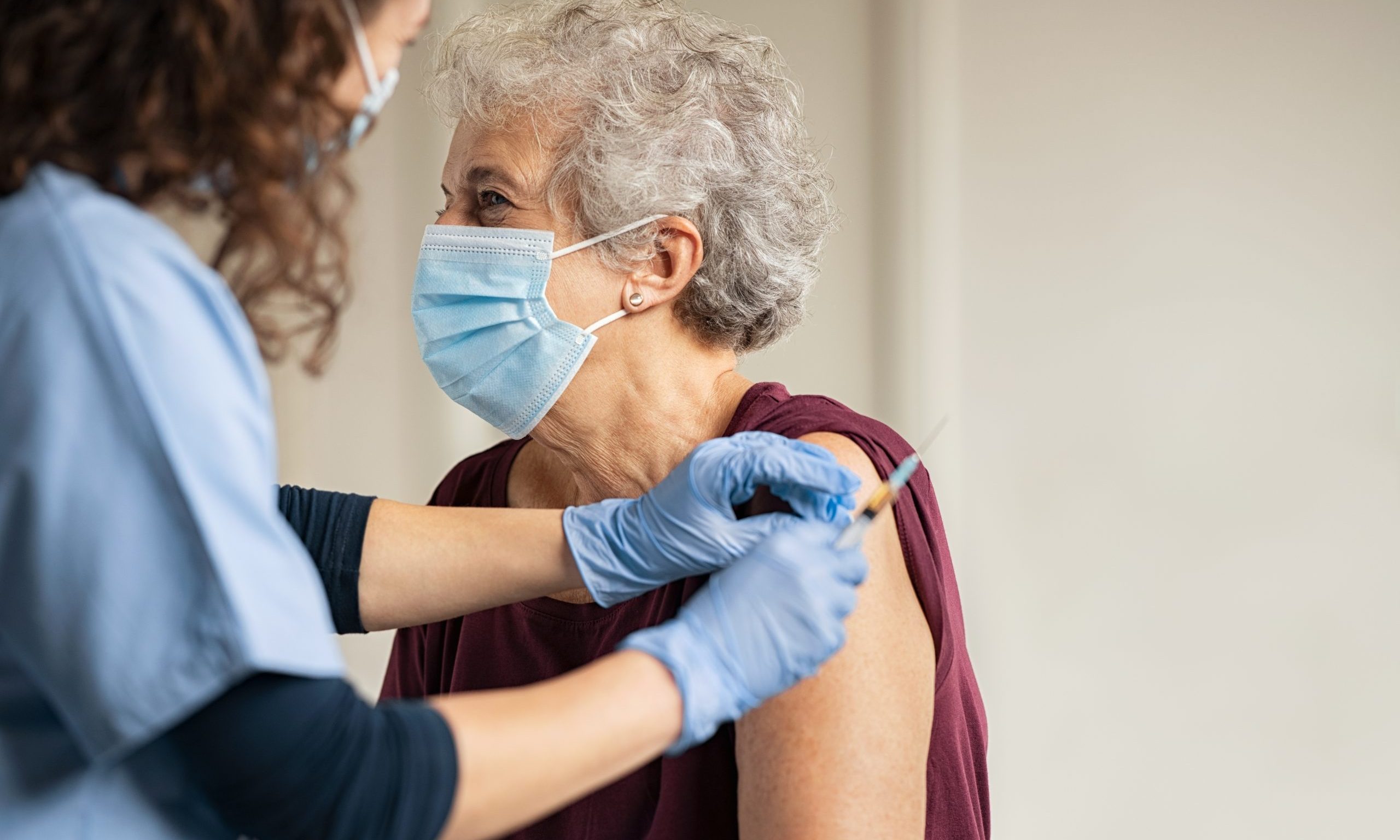 Multiple vaccines for COVID-19 are in clinical trials, and one has already applied for emergency use authorization, but how good will those vaccines be against a mutating coronavirus? A UAB doctor says they'll do just fine. 
Dr. Rachael Lee, UAB's hospital epidemiologist, told reporters earlier this week that there have been small genetic mutations in COVID-19. What researchers are seeing in the virus here is slightly different than what's seen in the virus in China, she said. 
"But luckily the way that these vaccines have been created, specifically the mRNA vaccines, is an area that is the same for all of these viruses," Lee said, referring to the new type of vaccine known as mRNA, which uses genetic material, rather than a weakened or inactive germ, to trigger an immune response. 
The U.S. Food And Drug Administration is to review the drug company Pfizer's vaccine on Dec. 10. Pfizer's vaccine is an mRNA vaccine, as is a vaccine produced by the drug maker Moderna, which is expected to also soon apply for emergency use approval. 
"I think that is incredibly good news, that even though we may see some slight mutations,  we should have a vaccine that should cover all of those different mutations," Lee said. 
Researchers at the University of North Carolina at Chapel Hill and the University of Wisconsin-Madison found in a recent study, published in the journal Science, that COVID-19 has mutated in ways that make it spread much more easily, but the mutation may also make it more susceptible to vaccines. 
In a separate study, researchers with the Commonwealth Scientific and Industrial Research Organisation found that while most vaccines were modeled after an earlier strain of COVID-19, they found no evidence that the vaccines wouldn't provide the same immunity response for the new, more dominant strain. 
"This brings the world one step closer to a safe and effective vaccine to protect people and save lives," said CSIRO chief executive Dr. Larry Marshall, according to Science Daily. 
While it may not be long before vaccines begin to be shipped to states, public health experts warn it will be some time before vaccines are available to the wider public. Scarce supplies at first will be allocated for those at greatest risk, including health care workers who are regularly exposed to coronavirus patients, and the elderly and ill. 
Alabama State Health Officer Dr. Scott Harris, speaking to APR last week, urged the public to continue wearing masks and practicing social distancing for many more months, as the department works to make the vaccines more widely available.
"Just because the first shots are rolling out doesn't mean it's time to stop doing everything we've been trying to get people to do for months. It's not going to be widely available for a little while," Harris said.