Beason's Anti-illegal Immigration Bill Passes Senate Committee 7 to 1
By Brandon Moseley and Susan Britt
Alabama Political Reporter
Last week the Alabama House of Representatives passed HB658 which addressed many of the questions and concerns about HB56, the Hammon-Beason Alabama Taxpayer and Citizen Protection Act, which the Alabama legislature passed last year and which went into effect in October.  Senator Scott Beason (R) from Gardendale has introduced his own version of a new anti-illegal immigration bill, SB541.  Tuesday the Senate Job Creation and Economic Development Committee voted 7-1 for the bill, sending it to the full Alabama Senate for consideration.  Sen. Beason graciously agreed to answer questions from 'The Alabama Political Reporter' about his version of the anti-illegal immigration bill.
Sen. Beason said, "The difference between the Senate version and the house version is that we only address the clarifications that are needed definitional changes to make sure that law enforcement, local and county government and city government know how to administer the law."
Sen. Beason acknowledged that, "There have been some hiccups.  We are just clarifying those things." One example is that "you will be able to use your military id to get your car tags." HB56 says that a military record could be used as proof of legal residency, but "some bureaucrat somewhere said your military Id is not part of your military record so therefore they wouldn't let them use it."  SB541 would clarify that.
HB56 said that to do contract business with state or local government you needed to sign affidavits that you don't hire any illegal workers.  Sen. Beason said, "That evolved into any government agency requiring an affidavit from anybody buying a stick of gum from them."  SB541 more clearly defines what contract work is.
Sen. Beason said, "Under the business transactions we envisioned business as car tags, that sort of stuff.  We had a city that didn't want to sell concert tickets without ID.  Common sense is gone in this new century.  So we are having to go back and take out all the hypotheticals, all the what ifs, and the maybes."
Sen. Beason said that SB541 is "Trying to keep it (the changes to HB56) very limited. You can clarify the law without the 11th circuit (Court of Appeals in Atlanta) saying 'No this is completely new' and sending it back to the lower courts which is what I think would happen if we passed the House version (HB658).
Sen. Beason said, "The House bill (HB658) changes 2/3s of all the sections." There are over 50 changes to HB56 in HB658. "Some of those changes are substantive," Sen. Beason said.  "Section 12, our version now is word for word what they have in Arizona. They have changed it substantially. My goal is to fix things that need clarification.  I don't have any intention to do anything that would weaken the law."
HB56's Section 12 gives the police, state troopers, and deputies the authority to stop someone and ask for proof of legal residency in the United States with reasonable suspicion that they might not be legal residents of the United States.  Rep. Micky Hammon's (R) from Decatur HB658 limits that law enforcement authority to only when the person is being lawfully arrested for something else, during a lawful traffic stop, or if you are a passenger in a vehicle where the driver has been stopped or arrested.
Senate Pro Tem Del Marsh (R) from Anniston has concerns about that section of the House bill. "I didn't understand why you want to extend it into the car beyond the driver who was stopped," Marsh told the Birmingham News.  "I'm not an attorney, but it seemed problematic to me." Marsh said that he hoped that the Senate would remove the language about the police being able to ask for proof of legal residence from the automobile passengers.
Since the constitutionality of HB56's section 12 is currently being examined by the U.S. Supreme Court in the Arizona case, Sen. Beason's SB541 leaves section 12 exactly like it is written in both the Arizona Law and in HB56.
Currently the merits of the Arizona Law are being argued before the United States Supreme Court.  At issue is whether or not, the states have the power to levee sanctions against persons who are in violation of federal law, even when federal law enforcement officials have made a conscious decision not to actually enforce the federal laws as they were written by the U.S. Congress.  The State of Alabama can not make President Obama's Immigration and Customs Enforcement (ICE) officers actually come out and pick up an illegal alien even if an illegal alien was arrested for breaking an Alabama law.  ICE, acting on the orders of President Barack H Obama and the Secretary of the Department of Homeland Security Janet Napolitano, determines whether they feel like actually arresting and/or deporting illegal aliens (even criminal illegal aliens) today or not.  Several states including Alabama and Arizona have passed laws making breaking federal immigration law a state crime.  The Obama Administration is arguing that they and only they are the enforcers of federal law and if they don't want to uniformly enforce federal immigration laws the states can't do anything either because federal law preempts state law.  Oral arguments in the Arizona case will be made before the U.S. Supreme Court on Wednesday.
The question of the legality of Alabama's anti-illegal alien law, HB56, is currently in the 11th Circuit Court of Appeals in Atlanta while the federal appeals court awaits direction from the United States Supreme Court which will rule in a couple of months on the Arizona anti-illegal alien law.  Alabama has led the nation in the rate at which unemployment has dropped here, since HB56 was passed last year by the state legislature.
Print this piece
Medical marijuana bill "is not about getting high" — it's "about getting well."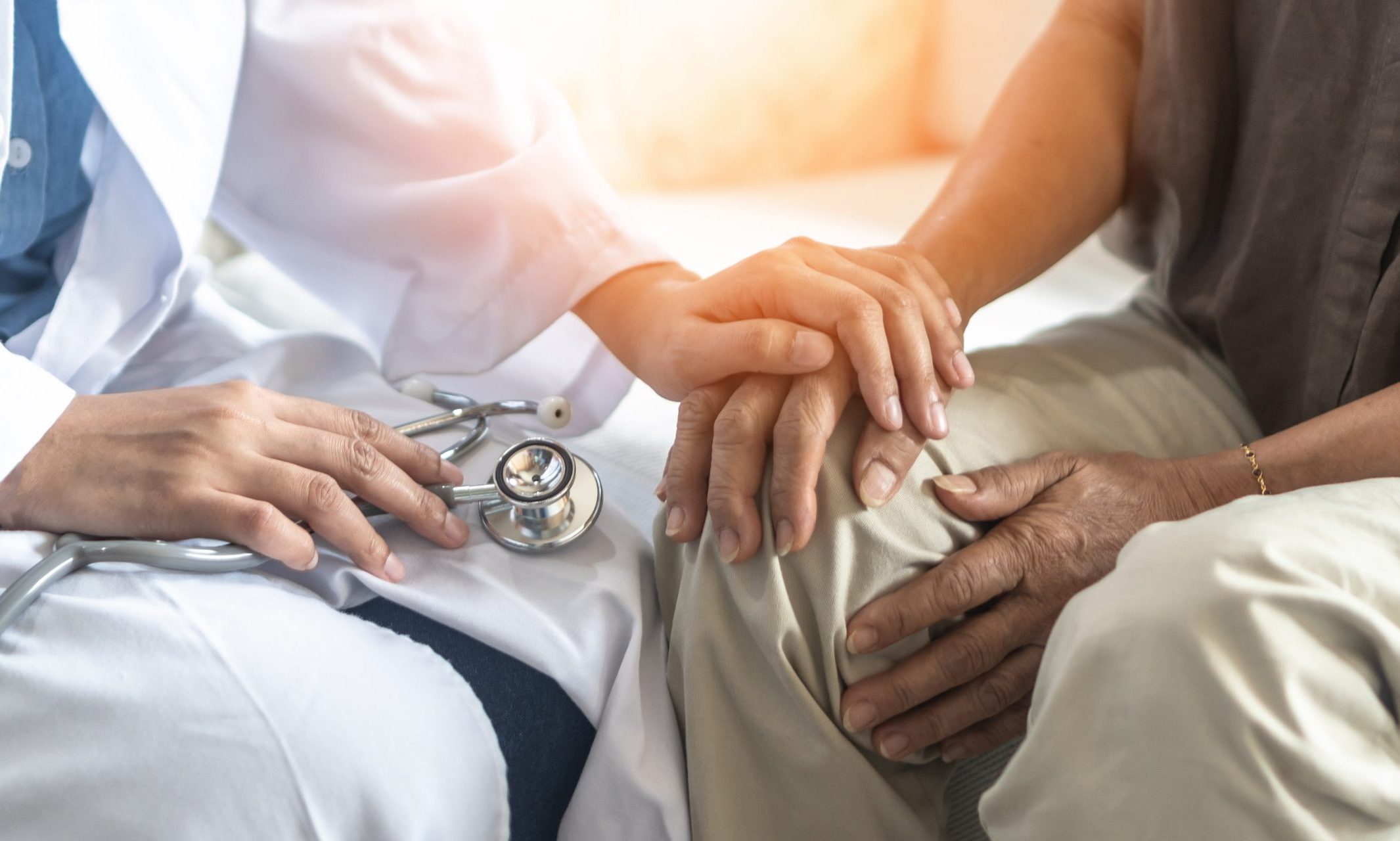 More than half of U.S. states and the District of Columbia have legalized medical marijuana in some form. Last week, the Alabama Senate Judiciary Committee passed SB165 on an 8 to 1 vote. If the measure becomes law, it will allow Alabama residents to obtain medical marijuana under rigorously imposed conditions.
Known as the Compassion Act, SB165 would authorize certain individuals to access medical marijuana only after a comprehensive evaluation process performed by a medical doctor who has received specific training.
"I care for people who are ill, and I try to reduce their suffering to the best of my ability, using the tools at my disposal that are the safest and most effective," said Dr. Alan Shackleford, a Colorado physician who spoke before the Judiciary Committee. "Cannabis is one of those tools."
Shackleford, a Harvard trained physician, has treated more than 25,000 patients at his medical practice over the last ten years, he says a large number of his patients have benefited from medical cannabis.
While there are detractors, the Compassion Act is not a hastily composed bill but is, in fact, the result of a year-long study by the Alabama Medical Cannabis Study Commission that voted to approve the legislation by an overwhelming majority.
"It's a strong showing that two-thirds [of the commission] thought the legislation was reasonable and well-thought-out," said Sen. Tim Melson, R-Florence, after the commission vote.
Melson, who chaired the commission, is a medical researcher and is the lead sponsor of SB165.
Two-thirds of Americans say that the use of marijuana should be legal, according to a Pew Research Center survey. "The share of U.S. adults who oppose legalization has fallen from 52 percent in 2010 to 32 percent today" according to Pew. The study also shows that an overwhelming majority of U.S. adults (91 percent) say marijuana should be legal either for medical and recreational use (59 percent) or that it should be licensed just for medical use (32 percent).
These numbers are also reflected in surveys conducted by Fox News, Gallup, Investor's Business Daily and others.
"This bill is not about getting high. This bill is about getting well," says Shackleford.
Cristi Cain, the mother of a young boy with epilepsy that suffers hundreds of seizures a day, pleaded with lawmakers to make medical cannabis legal.
"This body has said so many times that your zip code should not affect your education," Cain told the committee. "Well, I don't believe that your area code should affect your doctor's ability to prescribe you medication. If we were in another state, my son could be seizure-free."
SB165 will strictly regulate a network of state-licensed marijuana growers, dispensaries, transporters, and processors.
There will be no smokable products permitted under the legislation and consumer possession of marijuana in its raw form would remain illegal.
"The people of Alabama deserve the same access to treatment as people in 33 other states," said Shackelford.
Print this piece