New Case of Mad Cow Disease Discovered: Alabama Cattlemen's Association Says Beef is Still Safe
By Brandon Moseley
Alabama Political Reporter
Alabama Cattlemen's Association (ACA) President Donna Joe Curtis told an audience of the St. Clair County Cattlemen's Association that a dairy cow in California has been tested positive for Bovine Spongiform Encephalopathy (BSE), commonly known as 'Mad Cow Disease.'
The cow was sent to a rendering plant in California where inspectors identified that there was a possibility of the animal being a BSE afflicted animal.  President Curtis said there was, "No chance of it getting in the food chain."  Curtis said that all the safeguards to identify those cattle were in place and "it was handled very well." "This BSE case is a non-issue for food safety.  The US beef supply is safe."
The National Cattlemen's Beef Association (NCBA) released a press release on Tuesday. The NCBA wrote, "USDA confirmed this afternoon a positive test result as part of its targeted surveillance program to test cattle for BSE. USDA has confirmed this dairy animal was discovered at a rendering facility and was never presented for human consumption and poses zero risk to human health. The bottom line remains the same – all U.S. beef is safe."
John Clifford, the USDA's chief veterinary officer, told reporters: "There is really no concern for alarm here with regards to this animal. Both human health and animal health are protected with regards to this issue." Clifford said that the disease can only be transmitted if the brain or spinal tissues are consumed by humans or another animal.  No part of this animal ever went into the human food supply.
According to the USDA press release; the cow was sent to a rendering plant that processes diseased or sick animals into non-edible products like soap or glue, where they identified the cow as possibly having BSE.  The executive vice president of Baker Commodities Inc., Dennis Luckey, confirmed that the carcass was handled by one of his company's facilities.  They sent a tissue sample of the brain and sent to the University of California, Davis. That sample came back inconclusive and was then sent to a USDA facility in Ames, Iowa.  The USDA facility tests returned positive.
The NCBA press release said, "USDA's ongoing BSE surveillance program tests approximately 40,000 high-risk cattle annually, bringing the total of tested animals to more than 1 million since the program began. BSE is fast approaching eradication worldwide. According to USDA, there were only 29 cases of BSE worldwide in 2011, which is a 99 percent reduction since the peak in 1992 of more than 37,300 cases."
ACA President Curtis said that this was an atypical form of the disease that did not come from feed additives.
There was a highly publicized epidemic of Mad Cow Disease in Great Britain in the 1990s and early 2000s because that nation's beef industry customarily ground up the heads, brains, and spinal tissues of beef carcasses and then mixed that with livestock feed.  One BSE infected animal then infected dozens more when her diseased brains were ground up and added to their feedstuffs.  BSE is possibly the cause of the deadly brain disease variant Creutzfeldt-Jakob in humans who eat infected parts from animals with the disease.  Both Creutzfeldt-Jakob and BSE are prion diseases that attack the brain and are fatal if they run their course.  Both diseases are not contagious and it is generally believed that it takes prolonged consumption of infected tissues, which is what happened in Europe.  The U.S. feed industry always took many more precautions than their European counterparts thus there was never the widespread use of animal byproducts in food animal feedstuffs that they had in Europe and where animal byproducts were used, they were processed to a much greater extent than in Europe.  The use of animal byproducts like blood meal and meat and bone meal in food animal diets was stopped in the U.S. following the disaster that befell countries in Europe.
This is only the fourth case of BSE ("Mad Cow Disease") discovered in the United States.  The first two were cows that had originated in Canada before they banned meat byproducts in livestock feeds and the third was a beef cow in Alabama in 2006.  This fourth cow has an atypical form of the disease that can not be linked to animal byproducts being used in livestock feeds because those feed additives were outlawed before it was born.
George Gray, the director of George Washington University's Center for Risk Science and Public Health, said in press reports: "There's always been concern that there could potentially be a spontaneous form of mad cow disease that just arrives and doesn't get transmitted through feed."
The discovery of the first infected cow in the United States in 2003 resulted in a panic where numerous nations closed their countries to American beef exports.
Donna Jo Curtis is from Limestone County where she manages a family farm with 120 cows.  Her husband, John, manages the Limestone County Coop.  She is the second female President of the Alabama Cattlemen's Association.
For more information about BSE/Mad Cow Disease
Prosecution accepts misdemeanor plea in high-profile environmental administrator's case 
The plea deal came shortly before Jefferson County Circuit Court Judge Stephen C. Wallace was to hear arguments on selective and vindictive prosecution.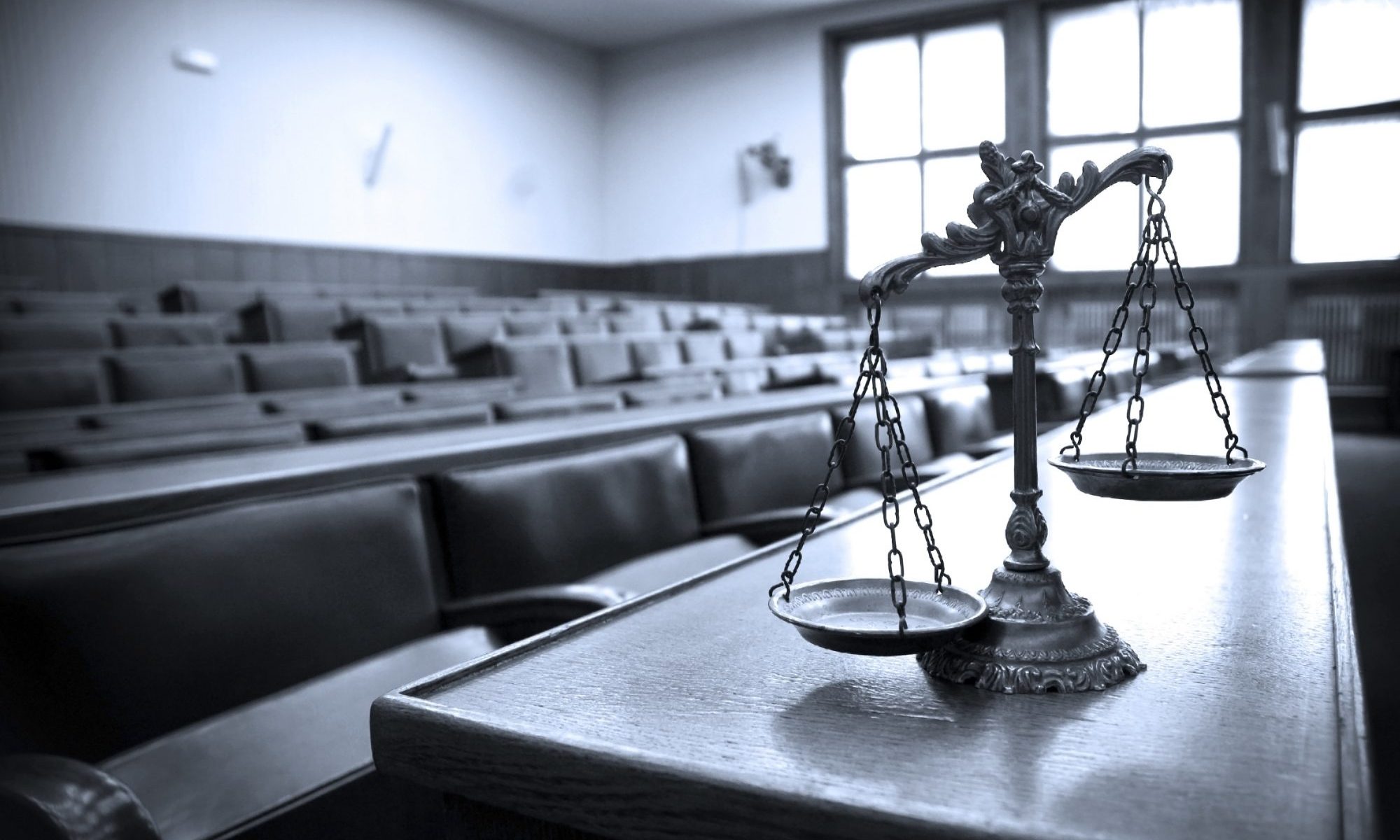 Almost two years ago, Trump administration EPA Region 4 Administrator Onis "Trey" Glenn III was charged with more than a dozen state felony ethics violations. On Monday, he pleaded guilty to three misdemeanor charges after reaching a plea agreement with the prosecution.
The plea deal came shortly before Jefferson County Circuit Court Judge Stephen C. Wallace was to hear arguments on selective and vindictive prosecution.
According to a statement from the Ethics Commission at the time, Glenn, along with former Alabama Environmental Management Commissioner Scott Phillips, was charged after a Jefferson County grand jury returned indictments against the two on Nov. 9, 2018, according to a statement from the Ethics Commission.
Rather than moving forward with the case, prosecutors dropped the felony charges against Glenn. They opted to reach an agreement to accept a plea on three counts of "unintentional" violations of the ethics code. Glenn received a two-year suspended sentence for his actions.
"In the interest of efficiency, we were pleased to take advantage of the opportunity to resolve this matter," Glenn's attorney Matt Hart told APR when reached for comment. "My client pleaded to unintentional, misdemeanor violations of the ethics law, and the matter is concluded."
Questions surround the prosecution's decision to settle the case for a confession to minor offensives in such a high profile case. Still, from the beginning, the case was marred by allegations that the Alabama Ethics Commission's lawyers had mishandled the investigation and indictments.
Indictments against Glenn and Phillips were reported by AL.com even before the pair was arrested or served with the indictments. In AL.com's report, Ethics Commission Executive Director Tom Albritton said that then-Jefferson County District Attorney Mike Anderton had requested the Ethics Commission help indict the two men.
As first reported by APR, shortly after Glenn and Phillips' indictments, Albritton and his team's actions raised serious questions about the process that led to charges against the two men. APR reported that Albritton and Ethics Commission lawyer Cynthia Propst Raulston approached Anderton, and he did not request help with the case from the commission, as was reported in AL.com.
Later, APR confirmed that the Ethics Commission approached Anderton, contradicting Albritton's public statement. In a sworn statement given on Feb. 9, 2019, Anderton said it was Ethics Commission lawyers who approached him, as first reported by APR in November of last year.
According to Anderton, in the fall of 2018, Propst Raulston approached him because "she had a case she wanted to present to the Jefferson County Grand Jury."
He further states, "I told Ms. Raulston that I would facilitate her appearance before the grand jury but that my office did not have the resources to support her case. I also told her that she would have to prosecute the case herself."
These and other aberrations came into sharper focus when Hart — the state's most famous prosecutor of his generation turned defense attorney — began diving into the particulars of the prosecution's case.
Glenn's defense argued from the start that procedural process was circumvented when Albritton and Propst Raulston took the complaint directly to a grand jury rather than the Ethics Commission as prescribed by the Legislature.
An ethics commissioner told APR privately that the commission was never informed about a complaint against the two men, nor was the investigation.
According to internal sources, actions taken by Albritton and Propst Raulston created turmoil at the commission and raised a question about who would prosecute the case on the state's behalf.
During the process, Albritton, Propst Raulston, and other attorneys for the commission asked the attorney general's office to take over the case; however, according to sources within the office, the AG turned them down after a review found "statutory problems" with how the case against Glenn and Phillips was handled.
In a motion to dismiss, the defense said, "In sum, the Ethics Commission Staff trampled Mr. Glenn's rights in obtaining the indictment without giving him his required notice and an opportunity to be heard as required by the Alabama Ethics Act, and then after indictment denied him notice as guaranteed by the Grand Jury Secrecy Act and failed to protect his presumption of innocence as required by the Rules of Professional Conduct."
While not explicitly noted in the motion to dismiss, the relationship between environmental group GASP and the prosecution was a subject that would have been heard in the hearing on selective and vindictive prosecution.
Immediately following Glenn and Phillips' indictment, GASP posted a celebratory tweet, even taking credit for the indictment.
Just so y'all know, Gasp made this possible. We were the ones whose presentation was shared by Glenn and Phillips. We paid for the exhibits in PACER so we could piece this story together. We did the leg work and the organizing. We need your support to keep doing it! https://t.co/5ubmIMciEQ

— GASP (@gaspgroup) November 13, 2018
Former GASP director Stacie Propst is the sister of Ethics Commission lawyer Propst Raulston who presented the case to the Jefferson County grand jury.
While many in the environmental community celebrated Glenn's indictment, the defense argued the prosecution took an illegal short cut to indict him, which denied Glenn due process and amounted to selective and vindictive prosecution.
Monday's plea agreement ended the two-year drama without further exposure as to what happened behind the scene. Phillips's case is still pending.