Cyber Intelligence, Healthcare, Conservation Programs

By U. S. Representative Martha Roby  (R-AL2)
Launching a Redesigned Web site:
 
It is important to keep in close contact with those I represent. While regular travel throughout our area is the best method for facilitating conversations with constituents and hearing about the issues affecting our district, I am pleased to have also launched a new Web site at http://roby.house.gov/. This Web site is a useful and accessible system for you to contact me, share your concerns, or ask me a question.
The redesigned website features a clean, straightforward, and engaging format providing easy access to useful resources. Each section on the site contains detailed and updated information about news, issues, federal resources, recent votes, and additional information for Second District residents.
Please visit the updated website regularly to stay up-to-date on my activities while I am traveling throughout the Second District and serving you in Washington, D.C.
Cyber Intelligence Sharing and Protection Act:
Recently, the House approved the bipartisan Cyber Intelligence Sharing and Protection Act (CISPA). Since that time, some have expressed concern that the legislation, if enacted, would infringe on the privacy of individual American citizens. Before voting, I read the bill and studied it closely. Although any threat to individual liberty and freedom must be taken seriously, I do not believe that many of the concerns expressed are consistent with the actual text of the legislation.
The intent of CISPA is to better protect American consumers, private entities, and the United States government from cyber attack, which is a serious and growing threat. Some have suggested that CISPA would violate the privacy of individual Americans by forcing private companies to divulge sensitive consumer information to the federal government. That is incorrect. Sec. 2(a) of the bill prohibits the government from tasking private sector entities to provide data to the government.
To the contrary, the main point of CISPA is to permit the government, which possess a great deal of classified intelligence about cyber threats, to share critical information with the private sector so that private institutions may protect themselves and their consumers. Additionally, private sector entities may voluntarily elect to share information with other private entities or the government, but CISPA would encourage the removal of any identifying data from voluntarily shared information and would significantly limit how the government can use that information. Nothing in the bill would allow the government to censor the Internet or to track a person's use of the Internet. Again, the bill does not force private companies to share private information with the government, as some have claimed.
Protecting privacy and protecting private property are both important goals, and I believe that the legislation strikes a reasonable balance between the two. The bill is the product of a transparent process and a year of input from interested organizations, and was amended before final passage to strengthen its privacy safeguards.
The House of Representatives passed the Cyber Intelligence Sharing and Protection on April 26, 2012. A PDF of the House-passed legislation is available at http://www.gpo.gov/fdsys/pkg/BILLS-112hr3523eh/pdf/BILLS-112hr3523eh.pdf.
Questioning Department of Health and Human Services Sec. on Health Care:
Department of Health and Human Services (HHS) Secretary Kathleen Sebelius recently testified before a House Education and the Workforce Committee hearing on the President's 2013 budget. As HHS receives one of the largest allocations in the President's budget of any federal agency, my colleagues and I questioned Sec. Sebelius about the programs that are funded. As the rising cost of health care is a frequent issue that comes up in discussions with those in my district, I asked about funding for the health care mandate during my questioning of Sec. Sebelius.
There is no question that our health care system needs to be reformed. However, the new health care law is not the answer. One of the first votes I took after taking office was to repeal the health care law, which increases the size of government, burdens job creators, and does nothing to bring down costs for most Americans. It raises costs for employers, contains unnecessary regulatory reforms, and offers a "one-size-fits-all" approach that does not fit the needs of our citizens.
My House colleagues and I have stayed focused on passing legislation to dismantle this government take-over of health care piece by piece. Unfortunately, the Democratically run Senate has rejected efforts to repeal the law. To date, I have voted 26 times to repeal the law, block its individual provisions, or defund its programs. I look forward to implementing legislation that applies market-based reforms that actually lower cost, increase access, and maintain high quality of care.
Conservation Programs addressed in 2012 Farm Bill:
As a member of the House Agriculture Committee who represents an important agriculture region, I am fortunate to have a seat at the table during the ongoing 2012 Farm Bill discussions. Throughout the past year, the committee has held hearings to evaluate farm programs in preparation of the upcoming Farm Bill. An important objective for these discussions is to identify methods that will streamline current farm programs that are redundant, costly, and unnecessary.
Drafting a new Farm Bill provides a valuable opportunity to implement long-needed reforms to existing programs. During a recent hearing examining conservation programs, I was proud that witness Randall C. Gordon, Acting President for the National Grain and Feed Association, acknowledged one of my bills – the Preserving Marginal Lands and Protecting Farming Act of 2011. This bill will make modified changes to the existing USDA's Conservation Reserve Program to keep more quality farmland in production and to save the taxpayers billions. I am glad that my legislation will help guide provisions and policies for conservation programs in the next Farm Bill.
As the committee maintains Farm Bill discussions, my committee colleagues and I will continue to look at ways to change our existing conservation programs so they are more effective and efficient for our farmers and producers.
Martha Roby represents Alabama's 2nd Congressional District. She is currently serving her third term. 
Print this piece
Opinion | Primaries next week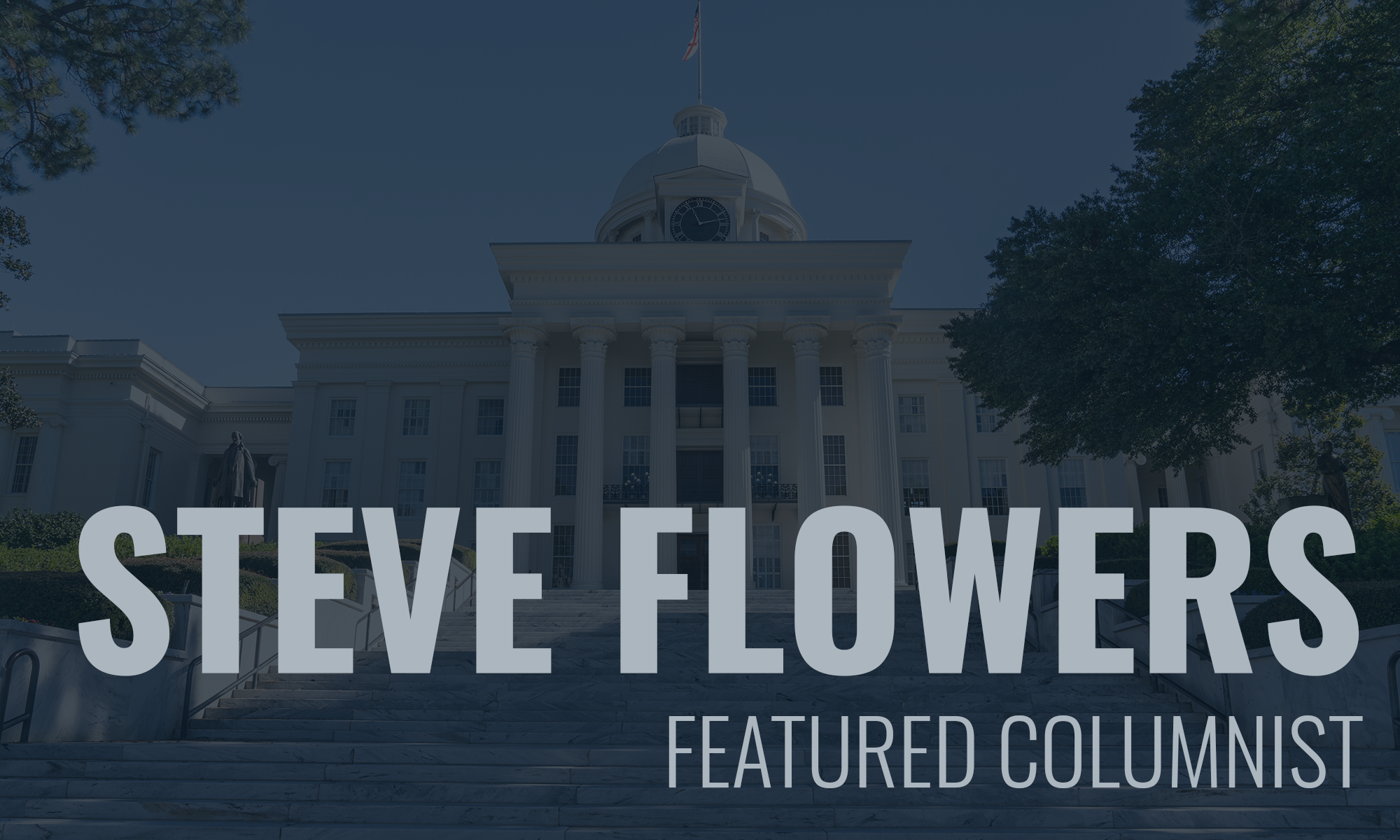 Folks, our primaries are next week!  On the Democratic side, the Presidential Preference Primary will be the big show and will be interesting to watch.  On the right, the Republican Primary for the U.S. Senate Seat will be the marquee event.
In addition to the Senate Race, you have two open Republican Congressional Seats in the First and Second Districts. You also have some important statewide Supreme Court and Appellate Court races on the ballot.
Incumbent Supreme Court Justice Greg Shaw and Shelby County State Senator Cam Ward, are both running to be the Republican nominee for the Associate Justice of the Supreme Court, place number one.
Shaw is one of the most introverted, dignified people that ever ran for statewide office. He takes his role as a monk-like non-talking judge to heart. He has not and will not campaign. He thinks it is beneath the jurist to talk to people, much less campaign or shake hands.
On the other hand, Senator Cam Ward is the ultimate people person and campaigner. Ward has worked the state from one end to the other, campaigning in every nook and cranny and county. He has outworked Shaw 20 to 1. However, ultimately in today's statewide politics, it all boils down to money.
Ninety-five percent of the people who vote next Tuesday will not decide or think about who they are going to vote for until next week. Then after they vote and elect one of them, they will not be able to tell you who they voted for or for that matter who is on the Supreme Court.  This one will be interesting and probably close. Whoever gets the most votes Tuesday will be sworn in for a six-year term in January. Winning the GOP nomination for a judgeship in Alabama is tantamount to election in the Heart of Dixie.
Two Jefferson/Shelby metro candidates are vying for a seat on the Court of Civil Appeals. State Representative Matt Fridy and Phillip Bahakel are vying for place number 2 on the Civil Appeals Court.
The presiding Judge of the Court of Criminal Appeals, Mary Windom, should waltz to re-election. However, Criminal Appeals Judge Beth Kellum, who has done an excellent job, could have a tougher race with two opponents.
PSC President Twinkle Andress Cavanaugh has an also–ran liberal candidate in her race.
The winners of the March 3 GOP Primary or runoff on March 31 will win the 1st and 2nd congressional districts and go to Washington for 2 years.
The fist district Mobile/Baldwin race is the best and most up in the air. It is a three man race between former State Senator Bill Hightower, Mobile County Commissioner Jerry Carl, and Mobile State Representative Chris Pringle. It will be interesting to see which two make the March 31 runoff.
Dothan businessman Jeff Coleman is the front runner to win the open 2nd Congressional district seat. The question is can he win without a runoff. It may be difficult with seven people in the race. He will ultimately win.
As earlier stated the GOP contest for the U.S. Senate is the marquee event on the scene next week. Jeff Sessions is the favorite to win back his seat. However, it will not be a cakewalk. It is doubtful he can win without a runoff. It is a spirited and close race between Coach Tommy Tuberville and Congressman Bradley Byrne to get into the runoff with Sessions. Former Chief Justice Roy Moore has done very little campaigning and will probably get less than 10 perfect of the vote.
All indications point to former Vice President Joe Biden winning our Democratic Presidential Primary. Over 75 percent of the votes cast in our Alabama Democratic Primary will be by African American voters, and Biden has received overwhelming endorsements from almost all of the African American hierarchy and leadership groups in the State. In addition, the two leading African American Democratic Leaders, Congresswoman Terri Sewell and Birmingham Mayor Randall Woodfin, have endorsed Biden.
However, Joe Reed's powerful Alabama Democratic Conference has endorsed former New York Mayor Mike Bloomberg. It will be interesting to see how Bloomberg fares in Alabama next Tuesday. He has spent a lot of money.  
You will see an initiative on the ballot that will ask you if you want to make the State School Board appointed rather than elected. Gov. Kay Ivey is promoting a "yes" vote. She believes an appointed Board is better for education. She would appoint the State School Board, if approved.
Y'all don't forget to vote.
Steve Flowers is Alabama's leading political columnist. His weekly column appears in over 60 Alabama newspapers. He served 16 years in the state legislature. Steve may be reached at www.steveflowers.us
Print this piece