Cyber Intelligence, Healthcare, Conservation Programs

By U. S. Representative Martha Roby  (R-AL2)
Launching a Redesigned Web site:
 
It is important to keep in close contact with those I represent. While regular travel throughout our area is the best method for facilitating conversations with constituents and hearing about the issues affecting our district, I am pleased to have also launched a new Web site at http://roby.house.gov/. This Web site is a useful and accessible system for you to contact me, share your concerns, or ask me a question.
The redesigned website features a clean, straightforward, and engaging format providing easy access to useful resources. Each section on the site contains detailed and updated information about news, issues, federal resources, recent votes, and additional information for Second District residents.
Please visit the updated website regularly to stay up-to-date on my activities while I am traveling throughout the Second District and serving you in Washington, D.C.
Cyber Intelligence Sharing and Protection Act:
Recently, the House approved the bipartisan Cyber Intelligence Sharing and Protection Act (CISPA). Since that time, some have expressed concern that the legislation, if enacted, would infringe on the privacy of individual American citizens. Before voting, I read the bill and studied it closely. Although any threat to individual liberty and freedom must be taken seriously, I do not believe that many of the concerns expressed are consistent with the actual text of the legislation.
The intent of CISPA is to better protect American consumers, private entities, and the United States government from cyber attack, which is a serious and growing threat. Some have suggested that CISPA would violate the privacy of individual Americans by forcing private companies to divulge sensitive consumer information to the federal government. That is incorrect. Sec. 2(a) of the bill prohibits the government from tasking private sector entities to provide data to the government.
To the contrary, the main point of CISPA is to permit the government, which possess a great deal of classified intelligence about cyber threats, to share critical information with the private sector so that private institutions may protect themselves and their consumers. Additionally, private sector entities may voluntarily elect to share information with other private entities or the government, but CISPA would encourage the removal of any identifying data from voluntarily shared information and would significantly limit how the government can use that information. Nothing in the bill would allow the government to censor the Internet or to track a person's use of the Internet. Again, the bill does not force private companies to share private information with the government, as some have claimed.
Protecting privacy and protecting private property are both important goals, and I believe that the legislation strikes a reasonable balance between the two. The bill is the product of a transparent process and a year of input from interested organizations, and was amended before final passage to strengthen its privacy safeguards.
The House of Representatives passed the Cyber Intelligence Sharing and Protection on April 26, 2012. A PDF of the House-passed legislation is available at http://www.gpo.gov/fdsys/pkg/BILLS-112hr3523eh/pdf/BILLS-112hr3523eh.pdf.
Questioning Department of Health and Human Services Sec. on Health Care:
Department of Health and Human Services (HHS) Secretary Kathleen Sebelius recently testified before a House Education and the Workforce Committee hearing on the President's 2013 budget. As HHS receives one of the largest allocations in the President's budget of any federal agency, my colleagues and I questioned Sec. Sebelius about the programs that are funded. As the rising cost of health care is a frequent issue that comes up in discussions with those in my district, I asked about funding for the health care mandate during my questioning of Sec. Sebelius.
There is no question that our health care system needs to be reformed. However, the new health care law is not the answer. One of the first votes I took after taking office was to repeal the health care law, which increases the size of government, burdens job creators, and does nothing to bring down costs for most Americans. It raises costs for employers, contains unnecessary regulatory reforms, and offers a "one-size-fits-all" approach that does not fit the needs of our citizens.
My House colleagues and I have stayed focused on passing legislation to dismantle this government take-over of health care piece by piece. Unfortunately, the Democratically run Senate has rejected efforts to repeal the law. To date, I have voted 26 times to repeal the law, block its individual provisions, or defund its programs. I look forward to implementing legislation that applies market-based reforms that actually lower cost, increase access, and maintain high quality of care.
Conservation Programs addressed in 2012 Farm Bill:
As a member of the House Agriculture Committee who represents an important agriculture region, I am fortunate to have a seat at the table during the ongoing 2012 Farm Bill discussions. Throughout the past year, the committee has held hearings to evaluate farm programs in preparation of the upcoming Farm Bill. An important objective for these discussions is to identify methods that will streamline current farm programs that are redundant, costly, and unnecessary.
Drafting a new Farm Bill provides a valuable opportunity to implement long-needed reforms to existing programs. During a recent hearing examining conservation programs, I was proud that witness Randall C. Gordon, Acting President for the National Grain and Feed Association, acknowledged one of my bills – the Preserving Marginal Lands and Protecting Farming Act of 2011. This bill will make modified changes to the existing USDA's Conservation Reserve Program to keep more quality farmland in production and to save the taxpayers billions. I am glad that my legislation will help guide provisions and policies for conservation programs in the next Farm Bill.
As the committee maintains Farm Bill discussions, my committee colleagues and I will continue to look at ways to change our existing conservation programs so they are more effective and efficient for our farmers and producers.
Martha Roby represents Alabama's 2nd Congressional District. She is currently serving her third term. 
Print this piece
Opinion | Tough times show what makes our country great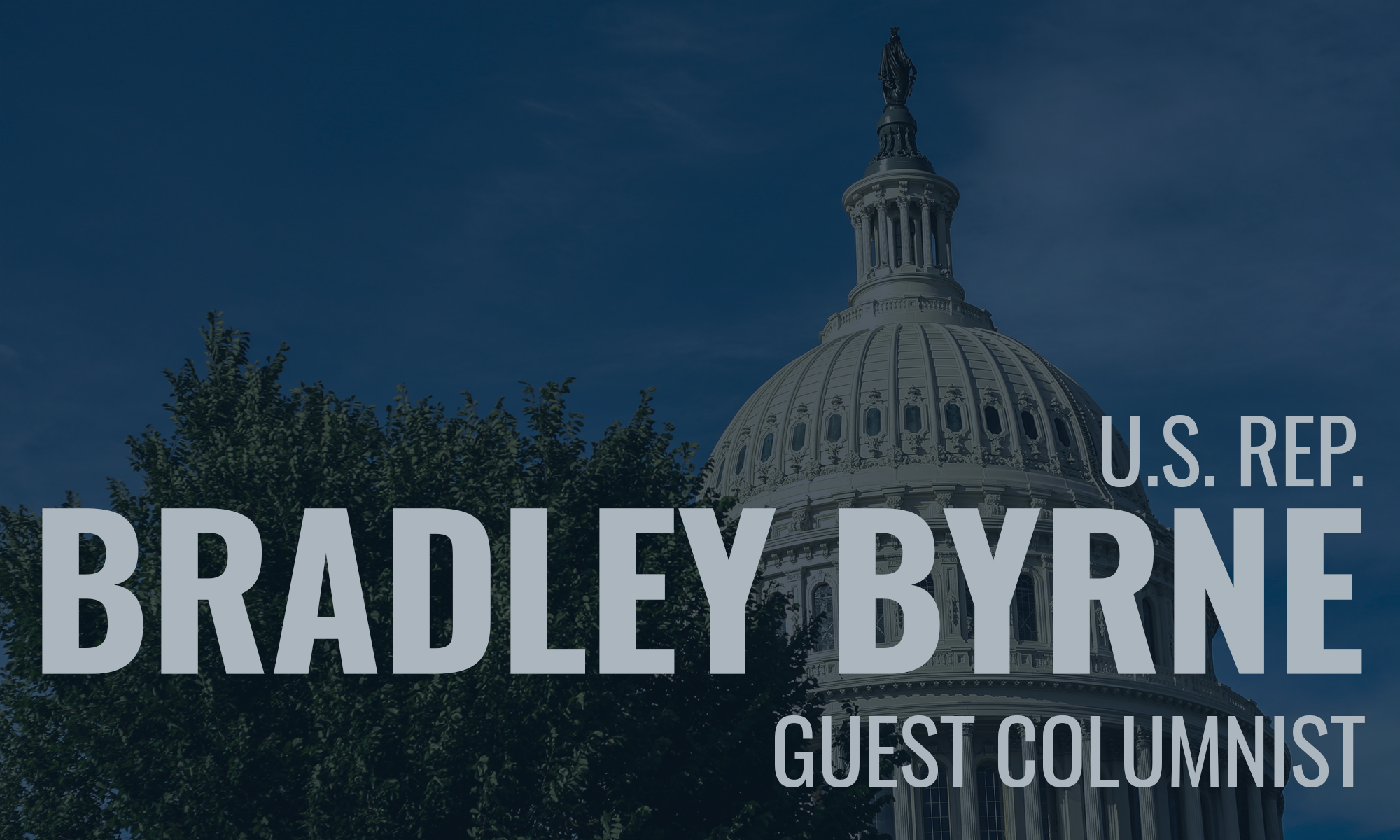 This year, during the midst of the coronavirus pandemic, Memorial Day provided an even more unique opportunity to reflect upon what makes our nation great and the shared values we hold as a people.  Though our celebrations may have been scaled down, the greatness of our country is, in many ways, more apparent in challenging times like these.
The struggles we are going through together as a nation are real and impactful.  The coronavirus overwhelmingly targets seniors and those with preexisting conditions.  As a result, nursing homes and long-term care facilities have been hit hard.  More than 36,000 residents and staff have died after coming down with Covid-19, more than a third of all deaths in our country that have been attributed to the virus.  Sadly, many of our cherished veterans have been among those lost to the virus.  Of all the tributes to those we have lost, the stories of our veterans are especially moving.
But there are bright spots in coronavirus medical research.  Testing quality and access has improved significantly.  And as we learn more about the virus, we are better able to prevent and treat Covid-19.  The hospitalization rate for those diagnosed with the virus is 3.4 percent, and the CDC estimates that 35 percent of all infected people are asymptomatic.  Taking this into account, the infection fatality rate is likely around 0.2 percent or 0.3 percent.  While that is still 2 to 3 times higher than the flu, the coronavirus is nothing like the killer some predicted early on.
Without question, the economy has taken a hit.  Unemployment levels are higher than any time since the Great Depression.  Our small businesses shed more than 11 million jobs in April.  That's more than half of the 20 million private sector jobs lost last month.  
However, Congressional action to cushion the blow has helped.  More than 4.4 million small businesses have been approved for a loan through the Paycheck Protection Program, and over $511 billion has been processed in aid.  In Alabama, at least 60,457 loans have been made for a whopping $6,136,772,466.  The bulk of this aid to small businesses must go towards employee paychecks, ensuring that more Americans are able to keep their jobs.  In addition to the Paycheck Protection Program, nearly 431,000 Economic Injury Disaster Loans have been processed to assist small businesses during this crisis.  Alabama businesses have received 4,728 EIDL loans for $376,897,450.
There is no question that small businesses will face new challenges going forward.  Evolving ways we interact with one another and patronize businesses, including new occupancy limitations, will make staying in business more difficult.  That's why it is so important for our economy to continue opening sooner rather than later.  You and I can do our part by visiting businesses and restaurants in our community.  Importantly, the foundation of our economy was strong before coronavirus spread prevention measures were enacted nationwide.  So, the country can and will rebound from this.  Prosperity will return.
One only needs to look at what is happening on the other side of the globe to be thankful for our nation.  The brutal Chinese Communist Party, whose mismanagement and dishonesty during the initial outbreak of the virus cost countless lives across the globe, is using the pandemic as an excuse to ramp up authoritarian measures.  The people of Hong Kong are suffering a loss of freedom that dwarfs the sacrifices we have made to stop the spread.
The American people have responded to crisis after crisis with resilience and togetherness, and we will do so again.  We may not have participated in all of our Memorial Day traditions, but we can still honor the fallen by treasuring the country and values they sacrificed to preserve.  That's what makes our country great.
Print this piece