Bill Seeks to Reduce Prison Overcrowding
By Susan Britt
Alabama Political Reporter
MONTGOMERY–Wednesday, Senate Bill 386 reforming sentencing guidelines made its way out of the House, carried by Bill Poole (R-Tuscaloosa) and is headed to the Governor.
The bill's author and champion Senator Cam Ward (R-Alabaster) said, "The overcrowding situation in our prisons have really helped us see why we desperately need to reform our sentencing guidelines. Alabama has the single most overcrowded corrections system in the United States of America today. It is also the most underfunded system."
Ward said that adding non-violent inmates to Alabama's already overcrowded correctional system will only increase the problem. The population of new non-violent inmates going in to the system is over 50 percent. Alabama's prison population hovering at 193 percent of capacity and is under a growing threat of takeover by the federal government. According to Federal statute once a correction system reaching a 200 percent capacity the feds takeover and mandate the prison system.
"It is only a matter of time until we are going to be on the other end of a federal lawsuit. I think this legislation by the work of the citizens' commission, I have to say multiple parties were involved, victims' right advocates, district attorneys, judges, law enforcement and legislators, all of these people together, working hard, really produced a good result," said Ward.
Commissioner of Corrections Kim Thomas said that this piece of legislation addresses and answers the question of truth in sentencing while still insuring that violent offenders are going to prison and staying there.
Truth in Sentencing ensures that there will be more prisoners serving longer sentences, therefore, more people will be housed in penitentiaries. Truth in Sentencing is in direct conflict with reducing overcrowding and would greatly exacerbate the already critical mass of prisoners in Alabama correctional facilities.
Poole said, "Prison overcrowding and the issues that we face with our Department of Corrections in that regard is a huge, huge problem that we have to deal with in our state. I am pleased that we have taken a good, solid step forward to address that."
Ward said that he based the Alabama law on a similar law which has been successful in Virginia.
The bill gives responsibility to the State's Sentencing Commission to set guidelines for sentencing for non-violent offenders. The commission would then present the package of guidelines to the Legislature. The Legislature can either adopt or reject the package but if it does nothing during the Legislative Session the guidelines will go immediately into effect.
While Ward did not say it, this "do nothing" approach takes the politics out of sentencing reform and places the burden on the Sentencing Commission.
Currently, 25 percent of the General Fund Budget is set aside for corrections. Ward said, "It costs roughly $42 per day per inmate. If we can start shifting people away from those $42 a day brick and mortar facilities to a $21 community corrections program, we have a win, win situation"
Ward said that Alabama needs to start using existing alternative programs including drug courts, community corrections, work release programs and faith-based initiatives.
"I look forward as commissioner to implementing this legislation and being a part of that whole process with the sentencing commission, the legislature and others," said Thomas
If the Governor signs the bill, the sentencing commission's first set of guidelines are anticipated in December 2012.
Governor declares state of emergency ahead of Tropical Storm Zeta
Zeta is currently a tropical storm over the Gulf of Mexico, but it is predicted to make landfall as a category one hurricane.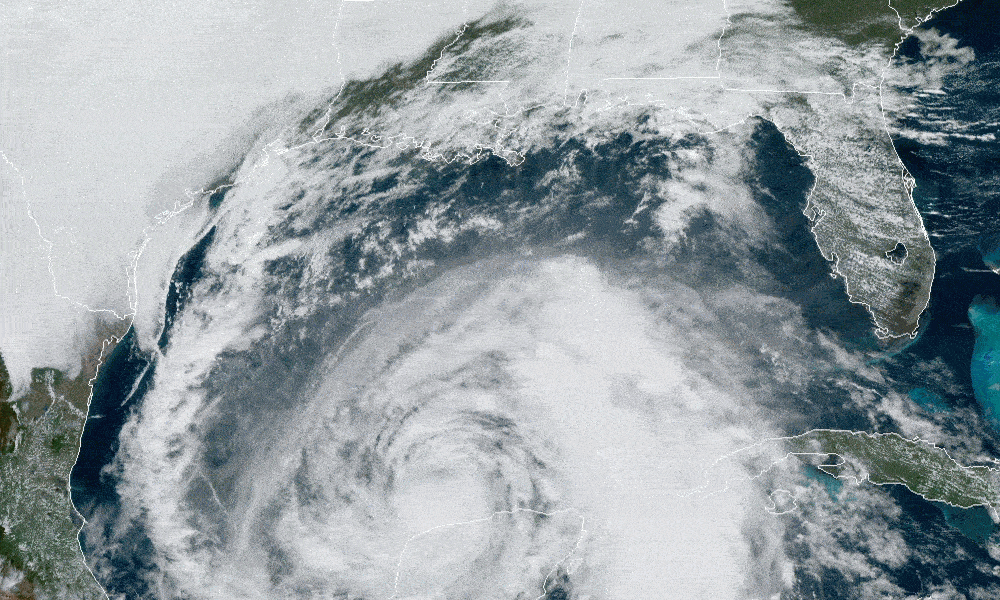 Alabama Gov. Kay Ivey on Tuesday issued a state of emergency as Tropical Storm Zeta approaches the Gulf Coast.
"Ahead of Tropical Storm Zeta's anticipated landfall Wednesday evening as a Category 1 hurricane, I am issuing a state of emergency effective today at 4:00 p.m.," Ivey said. "While this storm is not expected to have an impact as large as storms we've seen move through the Gulf earlier this year, we want to be in the best place possible to respond to anticipated rain, storm surge and mass power outage. I encourage everyone to remain weather aware and tuned in to their trusted news source as this storm could shift direction or change intensity. We continue to track the path of this storm and will stay in touch with the people of Alabama with any updates."
Zeta is currently a tropical storm over the Gulf of Mexico, but it is predicted to make landfall as a category one hurricane. The National Hurricane Center is predicting Zeta to make landfall in Mississippi on Wednesday and then proceed toward Alabama, but these storms can and do move.
A more easterly track could prove devastating to the Alabama Gulf Coast as was the case with Hurricane Sally, which shifted course in September, hitting Alabama, though Zeta is expected to be weaker than Sally at landfall.
The storm surge from the Mississippi-Alabama border to Dauphin Island is forecast to be 5 to 8 feet. Mobile Bay to the Alabama-Florida border is expected to have 3 to 5 feet of storm surge and from the border to Navarre, Florida, could experience 2 to 4 feet of storm surge.
Hurricane force winds are a possibility with this storm. Tropical force winds are expected to be an issue for Southern Mississippi and Alabama well inland. There is expected to be heavy rainfall across the state Wednesday night into Thursday morning.
The Baldwin County Emergency Management Agency announced that sandbags are available inside the county commission office at Robertsdale Central Annex (22251 Palmer Street) until 4:30 p.m. Tuesday and from 8 a.m. until 4:30 p.m. Wednesday or while they last.
Bring any help and shovels you will need. There is a limit of just 25 bags per person. Alabama's coastal counties are currently under a Tropical Storm Warning, a Storm Surge Warning for Mobile County and a High Rip Current and High Surf Warning.
Congressman Bradley Byrne said, "I just finished up briefings from Alabama EMA, FEMA, and the National Hurricane Center regarding #Zeta. We should not take this storm lightly and should start making preparations right away. After sundown Wednesday, I'd encourage everyone in Southwest Alabama to stay home and off the roads until sunrise Thursday. This storm will have impacts as far north as Montgomery, so those in Washington, Clarke, and Monroe counties will see tropical storm force winds and heavy rain. I'd encourage everyone to charge their phones and other necessary electronics. If you have an emergency during the storm, call 911 and do not try to drive."
Coastal Alabama is still in the process of recovering from Hurricane Sally which hit the state on Sept. 15.