Shelby Says It's Time to Get Serious About Fixing the Housing Market
By Brandon Moseley
Alabama Political Reporter
Tuesday May 8, 2012, Senator Richard Shelby (R) from Alabama spoke before the Committee on Banking, Housing and Urban Affairs about the housing crisis which has gripped the nation since the middle of 2008.  Senator Shelby is the ranking Republican on the Committee on Banking, Housing and Urban Affairs.
Sen. Shelby told the committee: "Today the Committee will consider ways to aid our troubled housing market by expanding refinancing opportunities.  While this topic is timely, it is disappointing that four years after the bursting of the housing bubble, the Committee has still not produced comprehensive housing legislation."
Sen. Shelby continued, "Little has been done to address the serious problems in our housing markets.  FHA still needs to be reformed.  Foreclosures remain at record levels.  Millions of mortgages are underwater and Fannie and Freddie continue to lose money at the expense of the American taxpayer.  In fact, while taxpayers have spent almost $190 billion bailing out the GSEs, the only work product we have received from the Administration is a brief discussion piece that lists three policy 'options,' but does not make any recommendations.  Meanwhile, billions of dollars have been spent on piecemeal programs like HAMP and the so-called 'Hardest Hit Fund,' but as SIGTARP has repeatedly noted, none of these programs have achieved their expected results."
Sen. Shelby said, "The troubles facing our housing market are complex and there are no easy solutions. Finding answers will require careful study and crafting legislation based on facts and rigorous analysis.  Unfortunately, rather than doing the hard work required to solve problems, some have chosen to create scapegoats."…….."Paying banks billions of taxpayer dollars to write down mortgages is just another backdoor bailout of Wall Street.  Given how the Administration now praises TARP, maybe another Wall Street bailout is just what it wants.   The American people, however, are tired of bailouts.  It is time to take a more serious approach to fixing the housing market.  As I have stated before, my Republican colleagues and I are willing to work within the Committee process to craft effective, bipartisan legislation.  The Committee is the best forum to facilitate careful deliberations and the needed compromises."
Since World War II, the value of housing rose at an annual rate of 5 to 7% with short recessions until 2008.  Convinced that housing values would continue to rise the value of the median American home rose 124% from 1997 to 2006 while the median household income remained stagnant.  The housing market collapsed in 2008 when millions of Americans could not afford to continue to service loans on their homes.  Foreclosures spiked and home values plummeted 30 to 40% in some markets.  Millions of homeowners have seen their home equity decrease substantially and millions more owe more on their homes than the home is presently worth and millions of homes remain vacant.
To read Senator Shelby's comments in its entirety:
Permalink: http://shelby.senate.gov/public/index.cfm/2012/5/shelby-it-s-time-to-get-serious-about-fixing-the-housing-market
Governor declares state of emergency ahead of Tropical Storm Zeta
Zeta is currently a tropical storm over the Gulf of Mexico, but it is predicted to make landfall as a category one hurricane.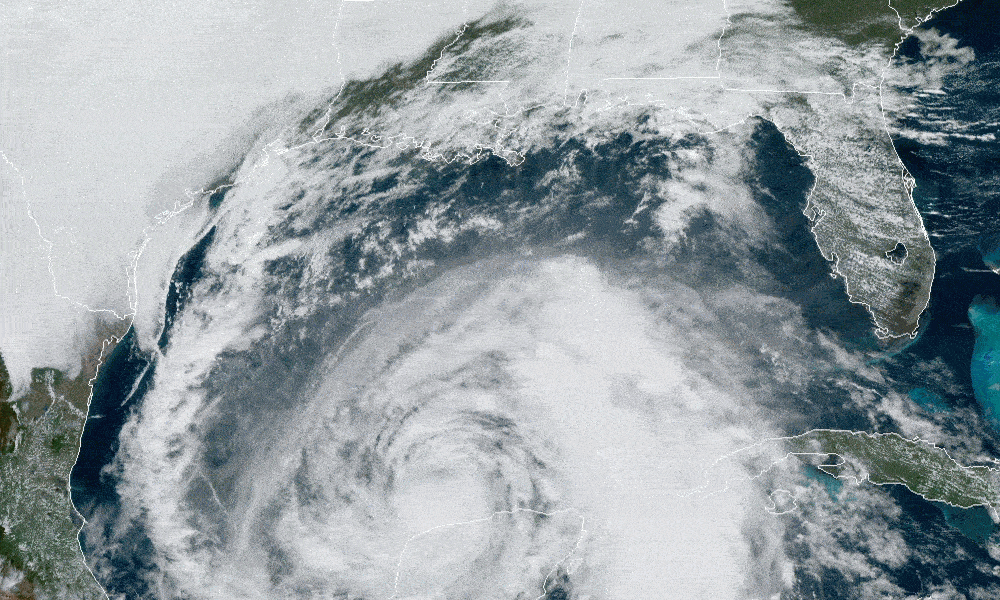 Alabama Gov. Kay Ivey on Tuesday issued a state of emergency as Tropical Storm Zeta approaches the Gulf Coast.
"Ahead of Tropical Storm Zeta's anticipated landfall Wednesday evening as a Category 1 hurricane, I am issuing a state of emergency effective today at 4:00 p.m.," Ivey said. "While this storm is not expected to have an impact as large as storms we've seen move through the Gulf earlier this year, we want to be in the best place possible to respond to anticipated rain, storm surge and mass power outage. I encourage everyone to remain weather aware and tuned in to their trusted news source as this storm could shift direction or change intensity. We continue to track the path of this storm and will stay in touch with the people of Alabama with any updates."
Zeta is currently a tropical storm over the Gulf of Mexico, but it is predicted to make landfall as a category one hurricane. The National Hurricane Center is predicting Zeta to make landfall in Mississippi on Wednesday and then proceed toward Alabama, but these storms can and do move.
A more easterly track could prove devastating to the Alabama Gulf Coast as was the case with Hurricane Sally, which shifted course in September, hitting Alabama, though Zeta is expected to be weaker than Sally at landfall.
The storm surge from the Mississippi-Alabama border to Dauphin Island is forecast to be 5 to 8 feet. Mobile Bay to the Alabama-Florida border is expected to have 3 to 5 feet of storm surge and from the border to Navarre, Florida, could experience 2 to 4 feet of storm surge.
Hurricane force winds are a possibility with this storm. Tropical force winds are expected to be an issue for Southern Mississippi and Alabama well inland. There is expected to be heavy rainfall across the state Wednesday night into Thursday morning.
The Baldwin County Emergency Management Agency announced that sandbags are available inside the county commission office at Robertsdale Central Annex (22251 Palmer Street) until 4:30 p.m. Tuesday and from 8 a.m. until 4:30 p.m. Wednesday or while they last.
Bring any help and shovels you will need. There is a limit of just 25 bags per person. Alabama's coastal counties are currently under a Tropical Storm Warning, a Storm Surge Warning for Mobile County and a High Rip Current and High Surf Warning.
Congressman Bradley Byrne said, "I just finished up briefings from Alabama EMA, FEMA, and the National Hurricane Center regarding #Zeta. We should not take this storm lightly and should start making preparations right away. After sundown Wednesday, I'd encourage everyone in Southwest Alabama to stay home and off the roads until sunrise Thursday. This storm will have impacts as far north as Montgomery, so those in Washington, Clarke, and Monroe counties will see tropical storm force winds and heavy rain. I'd encourage everyone to charge their phones and other necessary electronics. If you have an emergency during the storm, call 911 and do not try to drive."
Coastal Alabama is still in the process of recovering from Hurricane Sally which hit the state on Sept. 15.