Sessions Demand To Know Why Obama Administration Is Releasing a Terrorist
By Brandon Moseley
Alabama Political Reporter
Thursday Jeff Sessions and other Republican Senators on the Senate Judiciary Committee sent a letter to Attorney General Eric Holder and Secretary of Defense Leon Panetta demanding answers about how Ali Masa Daqduq is managing to get freedom just a few years after being captured on the battlefield murdering Americans.
Ali Masa Daqduq is a captured Hezbollah terrorist who orchestrated attacks against American Armed Forces.  The Obama administration turned him over to the Iraqis and now the Iraqis are planning to release Daqduq.
Sen. Sessions said, "The United States should never have relinquished custody of Ali Mussa Daqduq but tried him as a war criminal in a military court. Daqduq, operating outside the rules of war, murdered five American servicemen in Karbala, including Private Johnathon Millican of Locust Fork, Alabama, who was awarded the Silver Star for defending himself and others. Daqduq is a lifetime member of the terror group Hezbollah, and it is unthinkable that he is now poised to walk free."
Sessions continued, "The Obama Administration's conduct in this affair is consistent with their great discomfort at treating unlawful enemy combatants as the war criminals that they are. My colleagues and I feared this would happen if Daqduq were released into Iraqi custody, which is why we urged the Attorney General not to pursue that course. Our letter today seeks answers, and I look forward to receiving and reviewing the Administration's response."
In the letter, Sen. Sessions and the other GOP Senators say that the military had charged Daqduq with war crimes, including murder, terrorism, and espionage but that the Obama administration transferred the Hezbollah operative to Iraqi custody anyway.  On May 7th Iraqi court has ordered that Iraqi forces release the Senior Hezbollah field commander.
In May 2011, U.S. Attorney General Eric Holder testified before the Judiciary Committee about Mr. Duqduq.  The GOP Senators claim that Holder withheld information from them at that time about the military's efforts to charge Duqdug with war crimes.  The letter asserts that in addition to the kidnapping Duqduq was involved in training the Iraqi Quds force in how to use Improvised Explosive Devices (IEDs).  Sen. Sessions says that the Quds force is a special forces unit that is associated with Iran's Revolutionary Guard.
To read Sen. Sessions release in its entirety:
http://www.sessions.senate.gov/public/index.cfm?FuseAction=PressShop.NewsReleases&ContentRecord_id=38f82abd-b089-53c5-ef5b-9388e9b760b3&Region_id=&Issue_id=
Alabama women to Ivey: Support fair processes
Last week, Ivey co-authored a letter of support for Barrett and released it to media outlets.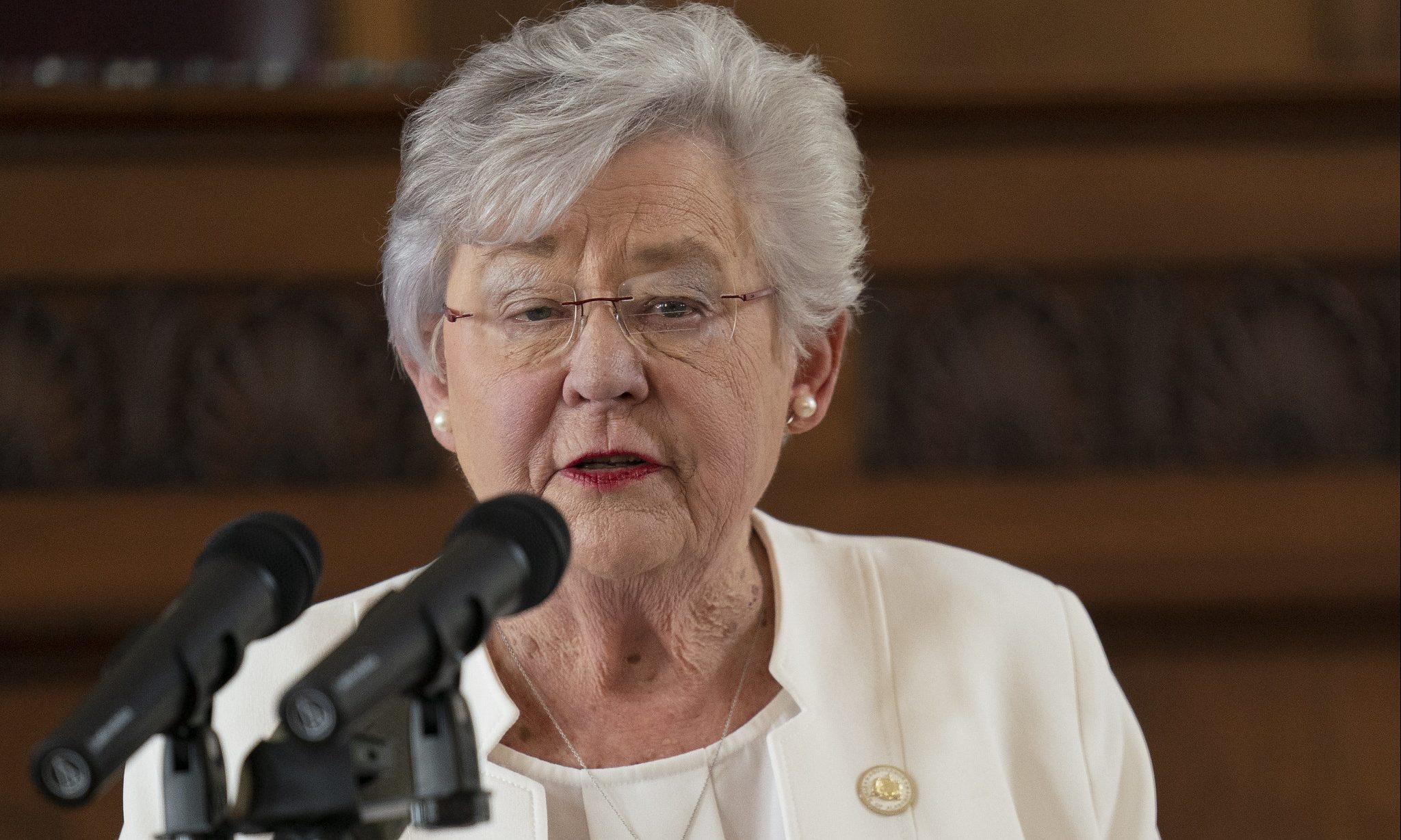 A letter signed by a bipartisan group of about a thousand Alabama women takes issue with Gov. Kay Ivey's recent support of Republican Supreme Court nominee Amy Coney Barrett, and it encourages Ivey and other state officials to instead support fair processes.
Last week, Ivey co-authored a letter of support for Barrett and released it to media outlets. In response, the letter from Alabama women calls the process to nominate Barrett, which is occurring after more than 50 million votes have been cast and in a Senate that is predicted to change from Republican to Democratic control, unfair and "anti-democratic."
The letter, which doesn't criticize Ivey or request that she rescind her endorsement of Barrett, asks instead that Ivey and other state leaders honor women by implementing and following fair processes that provide women with equal opportunities.
The full letter is below:
Dear Governor Ivey,
We are a group of women. We are current and future mothers, grandmothers, caregivers, leaders and champions of all citizens of our great state. We are moderates, progressives and conservatives. When we agree with our leaders, we say so, as we have in your support for education, workforce development, and sensible mask policies.  
We also speak up when we do not agree. Thus, we want to respond to your letter in support of Amy Coney Barrett because it does not represent our views. 
Like you and Judge Barrett's father, we want to tell all young girls that they can do anything their male counterparts can do and they can be anything and everything they want to be. We want it to be a truth, not just a signal "that the most qualified individual will get the job".  In addition to those things, we want them to know and believe that the process will be fair, because no matter the job, the process should be fair. And our children and young people (boys or girls) should be able to trust that democracy works and can be counted on. How can we assure them when this process has been so rushed and undemocratic?
We are women who oppose Judge Barrett's confirmation, because confirming her at this time, when 50 million Americans have already cast their votes, is anti-democratic. Regardless of what ways she does or does not think or talk like us, what matters is that a confirmation should not take place after the election is underway. 
We do not expect you to rescind your support of Judge Barrett. However, we urge you and the other women leaders who have advanced to top positions in our government to stand with us in asking for a fair process that takes place after the election. A process that helps us to believe that our voices and our votes matter because the American people should have the right to choose who nominates the next Supreme Court Justice.
Respectfully, 
Emily Hess Levine
Lindsey Chitwood
Megan Cheek
Kira Fonteneau
Ronne M. Hess
Cindi Cassis Branham
Anna Brantley Fry
Joellyn M. Beckham
Kristen Berthiaume
Alexandra Ruthann Bullock McElroy
The letter is signed by more than 800 women. The full list of signatures was sent to APR with the letter. We have chosen to list only the first 10 for the sake of brevity.