Time Running Out For Jefferson County's Proposed Massive Tax Increase
By Brandon Moseley and Bill Britt
Alabama Political Reporter
BIRMINGHAM–On the last full week of the Alabama 2012 legislative session, SB567, a Senate Bill introduced by Sen. Jabo Waggoner (R) from Vestavia, giving bankrupt Jefferson County massive new powers to raise taxes virtually across the board, including on every payroll in the financially embattled county, appeared to have died from lack of support when Rep. Dickie Drake (R) from Leeds asked that the measure be tabled.  It appears that SB567, titled the Alabama Financially Distressed Counties Act, will come up again on Wednesday the last day of the legislative session.
Representative Patricia Todd (D) from Birmingham told 'The Alabama Political Reporter, "We have Jabo's Bill (SB567) coming up on Wednesday.  Rep. Todd added, "I learned today that Jim Carns (R from Vestavia) has a substitute bill."
Rep. McClendon (R) from Springville told 'The Alabama Political Reporter' that some members of Jefferson County's delegation have expressed their own dissatisfaction with SB567 as written.  Rep. McClendon said that "it will be a struggle," for the supporters of the tax increase bill (SB567) to try to pass it on the last day of the 2012 legislative session.
Rep. Todd said that there are "a couple of things in play that are unknowns and they are causing a problem with Democrats."  Rep. Todd said that if the U.S. Supreme Court upholds the Affordable Care Act (popularly known as Obamacare) the President's plan "would provide health care for everyone so people could go wherever they wanted to."  "That would be the best solution for us because everyone would have health care and the county would save money because of all the money they are sinking into Cooper Green."
Rep. Jim McClendon said that supporters of the tax plan were contacting other legislators and "were horse trading."  Rep. McClendon said that the pro-tax increase legislators were promising legislators help on their own pet bills in an attempt to win support for the titanic tax increase on workers, professionals, fuel, sales, rents, etc.
Rep. Todd suggested that the Supreme Court's upcoming ruling on Obamacare affects the entire Jefferson County debate.  Rep. Todd said, "We will know that answer in June when the Court hands down its decision. So, why don't we put off the whole issue of how we deal with indigent care until we hear the ruling from the court?"
Rep. McClendon said that SB567 was, "Not dead until it is dead."  Rep. McClendon said that opponents of the massive tax increase proposal were prepared to filibuster the entire calendar if the tax increase measure was added early in Wednesday's legislative calendar.  If it is was scheduled for late in the day, they would attempt to adjourn the House before it comes up and would fight it on the floor if necessary.
Rep. Todd said, "If they (the U.S. Supreme Court) uphold the act then we don't need Cooper Green.  If they strike down the Act, which I don't think they will do, then we can go to work on indigent care for Jefferson County. To make a decision on indigent care until we know how the Supreme Court rules is premature in my opinion."
Rep. Todd said, "I give the county commission credit, they have worked together, they have tried to come up with many options. I know there are so many rumors abound. I don't know if they are true or not. But I have to look at the facts in front of me and do the best for the people of my district."  "I believe in total home rule. I think the county should manage itself, we (The Legislature) doesn't need to micro manage them. The county should have taxing ability and be able to run the indigent care fund without us micro managing them.  But there is a long history of the delegation doing that. It is really an un-healthy situation."
The Jefferson County Commission claims that they need an additional $60 million a year in revenue to pay its many creditors and continue all of its current operations in the matter that the Commission is accustomed to.  Currently $40 million is earmarked for indigent care.  That money goes to subsidize Copper Green Hospital.  Copper Green Hospital has been costing the Jefferson County Commission another $8 to $12 million a year.  On Monday it was announced that Cooper Green Hospital has $8.9 million in unpaid bills that they are requesting that the Jefferson County Commission pay.  Jefferson County has declared bankruptcy and owes its creditors $4.2 million.  This is the largest local government bankruptcy in American history.
SB567 passed out of Committee in the House on Tuesday, but the Committee added a controversial amendment proposed by Rep. Randy Wood (R) from Anniston, exempting anyone who did not live in Jefferson County from paying the unpopular occupation tax portion of the tax increase proposal.  The bill passed in the Alabama Senate by a margin of 16 to 11.
Slow absentee voting in Tuscaloosa sparks outrage, possible legal action
Among the issues were incredibly long lines that left some voters waiting more than five hours and an inefficient process that managed to take in fewer than 100 absentee ballots in six hours.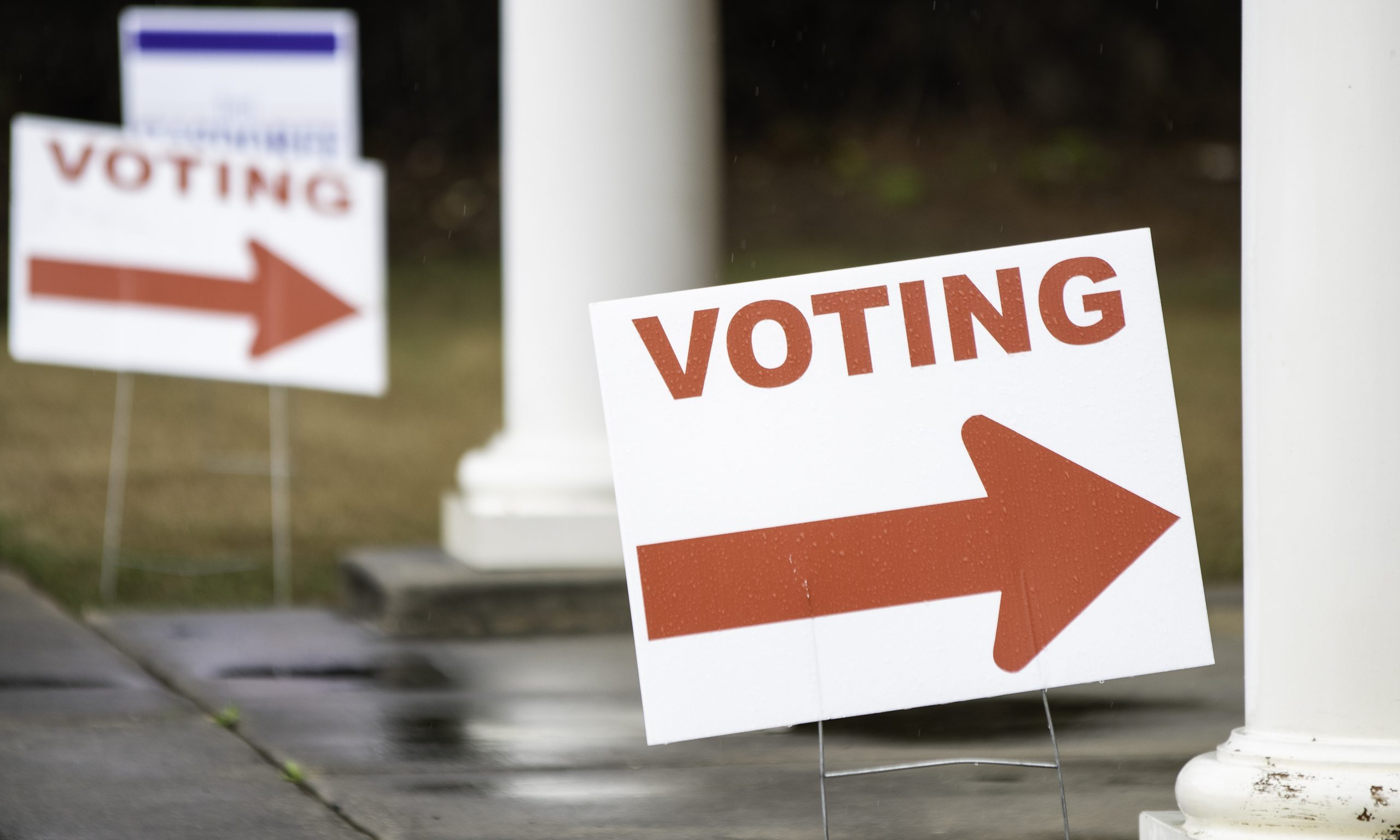 Long lines and slow absentee ballot processing in Tuscaloosa County have left voters outraged and incumbent Sen. Doug Jones's campaign threatening legal action. 
On Wednesday, Jones's campaign attorney, Adam Plant, sent a letter to Tuscaloosa County Circuit Clerk Magaria Bobo, outlining a number of issues with ongoing absentee voting and promising to take legal action if Bobo doesn't improve the process on the final day, Friday. Among the issues documented by Plant were incredibly long lines that left some voters waiting more than five hours and an inefficient process that managed to take in fewer than 100 absentee ballots in six hours. 
Additionally, Plant noted that Bobo has hired her family members to help process absentee ballots and at least one family member had made disparaging remarks on social media about voters. 
"You and those acting on your behalf are suppressing the vote of qualified Alabama voters," Plant wrote in the letter. "If you are unable or unwilling to execute your duties competently, and allow Tuscaloosa voters to exercise their voting rights without undue burdens, we will take further action."
In an interview with the Montgomery Advertiser on Wednesday, Bobo noted that her office had received more than 13,000 requests for absentee ballots — a remarkable uptick from the 3,000 or so her office usually receives — and there had been problems in managing that number of ballots while also adhering to social distancing guidelines within the office. 
However, as Plant's letter notes, the massive increase in absentee ballots for this election shouldn't have been a surprise. Also, Secretary of State John Merrill had made additional funds available to absentee managers to facilitate hiring extra staff, purchasing additional computers and staying open for longer hours to accommodate the anticipated increase. 
In a press release on Wednesday, the Alabama Democratic Party criticized Bobo and her family members, and the release included screenshots of Facebook posts from Bobo's daughter lashing out at voters who complained about the long wait times. 
"No voter should have to wait in line for hours to exercise their rights," said ADP executive director Wade Perry. "We should leverage every tool we have to make voting easier, not harder. Also, it should go without saying that election workers should not insult the very people they are employed to serve. If Ms. Bobo is incapable of processing voters quickly, someone else needs to do the job."