Bentley Announces More Auto Jobs As Unemployment Falls in State Again
By Brandon Moseley
Alabama Political Reporter
Last Thursday, Alabama Governor Robert Bentley announced that Toyota Motor Manufacturing was expanding their Alabama engine production facility in Huntsville.  On Friday, Gov. Bentley announced that April unemployment had dropped to 7.2%….down from 7.4% in March.
Gov. Bentley said, "Alabama hasn't seen an unemployment rate this low since the start of the recession.  I think we are getting to a point where we are seeing many areas of the economy improving.  For example, the automotive base in Alabama is increasingly strong.  Just yesterday, we announced Toyota Motor Manufacturing of Alabama will be expanding its production facility in Huntsville.  We have also seen many other exciting developments across the state that are leading to new jobs for Alabamians.  We will continue our job creation efforts with the goal that anyone who wants a job is able to find one."
On Toyota Gov. Bentley said, "Toyota Motor Manufacturing Alabama has been a dedicated corporate citizen in Alabama for more than ten years, and today's announcement is an exciting new chapter for this company and this community.  Toyota's success in Alabama is a testament to the hard-working men and women of the production and leadership teams who have dedicated themselves to producing quality products.  This expansion is also a testament to the business climate we've worked hard to create in Alabama – a climate in which companies are encouraged to expand, innovate, and create new jobs.  We thank Toyota for the company's continued confidence in Alabama and Huntsville, and we look forward to a continued long-term relationship."
Alabama Department of Industrial Relations Director Tom Surtees said, "The Gulf Coast and other areas of our state are gearing up for what looks to be a record year for tourism, and that's adding jobs.  Also, our automotive manufacturing and auto supplier industries are nearing full employment, which is contributing significantly to our decline in unemployment."
The new assembly line will let Toyota built an additional 216,000 V-6 engines giving the Huntsville factory total engine production of more than 700,000 per year.  The expansion means 125 new jobs in the Huntsville area raising the total at the plant to 1150.  The number of Alabama workers employed in the Motor Vehicles Parts Manufacturing industry has increased by 13.1% since last year, while the number of employees in the Motor Vehicle Manufacturing industry has increased by 3.96% in the same time period.  Recent announcements at Toyota, Hyundai, and Navistar is likely to increase those numbers substantially in coming months.
Alabama gained approximately 8,500 jobs in April.  Gains occurred in the leisure and hospitality industry, and the professional and business services industry, in addition to the trade, transportation, and utilities industries.  This is the lowest the unemployment rate has been in the state since the Bush Administration in November 2008.
Despite the progress, April's unemployment rate represents 154,307 actual unemployed persons.  That is down from 203,520 a year ago.
To read Gov. Bentley press release in its entirety:
http://governor.alabama.gov/news/news_detail.aspx?ID=6578
Governor declares state of emergency ahead of Tropical Storm Zeta
Zeta is currently a tropical storm over the Gulf of Mexico, but it is predicted to make landfall as a category one hurricane.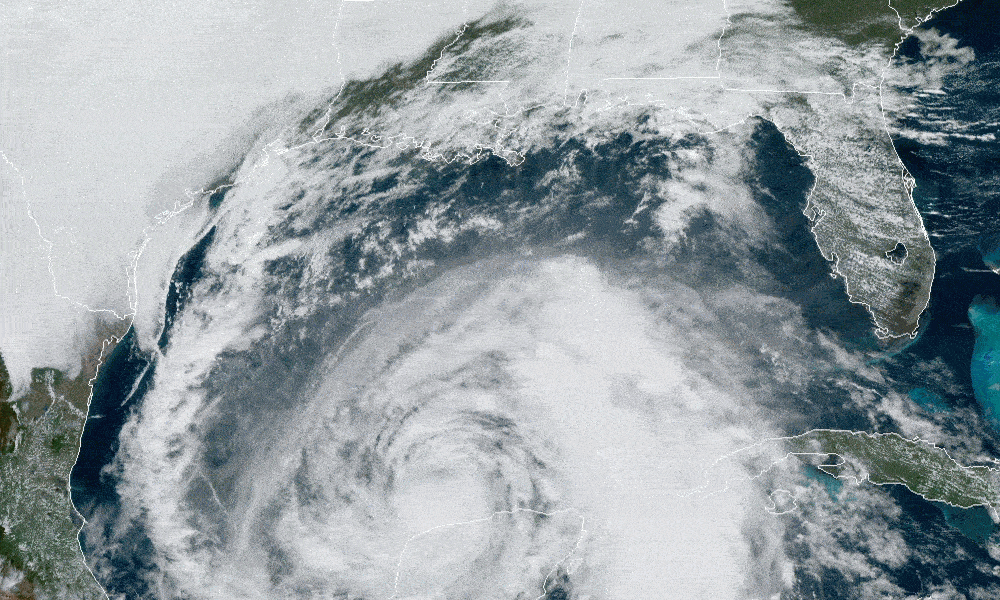 Alabama Gov. Kay Ivey on Tuesday issued a state of emergency as Tropical Storm Zeta approaches the Gulf Coast.
"Ahead of Tropical Storm Zeta's anticipated landfall Wednesday evening as a Category 1 hurricane, I am issuing a state of emergency effective today at 4:00 p.m.," Ivey said. "While this storm is not expected to have an impact as large as storms we've seen move through the Gulf earlier this year, we want to be in the best place possible to respond to anticipated rain, storm surge and mass power outage. I encourage everyone to remain weather aware and tuned in to their trusted news source as this storm could shift direction or change intensity. We continue to track the path of this storm and will stay in touch with the people of Alabama with any updates."
Zeta is currently a tropical storm over the Gulf of Mexico, but it is predicted to make landfall as a category one hurricane. The National Hurricane Center is predicting Zeta to make landfall in Mississippi on Wednesday and then proceed toward Alabama, but these storms can and do move.
A more easterly track could prove devastating to the Alabama Gulf Coast as was the case with Hurricane Sally, which shifted course in September, hitting Alabama, though Zeta is expected to be weaker than Sally at landfall.
The storm surge from the Mississippi-Alabama border to Dauphin Island is forecast to be 5 to 8 feet. Mobile Bay to the Alabama-Florida border is expected to have 3 to 5 feet of storm surge and from the border to Navarre, Florida, could experience 2 to 4 feet of storm surge.
Hurricane force winds are a possibility with this storm. Tropical force winds are expected to be an issue for Southern Mississippi and Alabama well inland. There is expected to be heavy rainfall across the state Wednesday night into Thursday morning.
The Baldwin County Emergency Management Agency announced that sandbags are available inside the county commission office at Robertsdale Central Annex (22251 Palmer Street) until 4:30 p.m. Tuesday and from 8 a.m. until 4:30 p.m. Wednesday or while they last.
Bring any help and shovels you will need. There is a limit of just 25 bags per person. Alabama's coastal counties are currently under a Tropical Storm Warning, a Storm Surge Warning for Mobile County and a High Rip Current and High Surf Warning.
Congressman Bradley Byrne said, "I just finished up briefings from Alabama EMA, FEMA, and the National Hurricane Center regarding #Zeta. We should not take this storm lightly and should start making preparations right away. After sundown Wednesday, I'd encourage everyone in Southwest Alabama to stay home and off the roads until sunrise Thursday. This storm will have impacts as far north as Montgomery, so those in Washington, Clarke, and Monroe counties will see tropical storm force winds and heavy rain. I'd encourage everyone to charge their phones and other necessary electronics. If you have an emergency during the storm, call 911 and do not try to drive."
Coastal Alabama is still in the process of recovering from Hurricane Sally which hit the state on Sept. 15.