Shelby Says that FHA has Been Woefully Neglected
By Brandon Moseley
Alabama Political Reporter
U.S. Senator Richard C. Shelby (R) from Alabama released a written statement with his remarks made at a hearing on housing finance reform.  Sen. Shelby is the ranking Republican member of the Committee on Banking, Housing and Urban Affairs.
Sen. Shelby said, "Our fragile housing market faces numerous challenges.  The uncertainty created by the nearly four-year conservatorships of Fannie Mae and Freddie Mac is one such challenge.  The resulting lack of clarity in the secondary market is a major impediment to private capital returning to our housing finance system.  Without that capital, it will be difficult to have a sustainable recovery in our housing market."
Sen. Shelby said that the hearing was focused on the Federal Housing Finance Administration's (FHA) Home Affordable Refinance Program (HARP).  The HARP program was designed to allow borrowers that owe more money than their home is worth to refinance their mortgages with GSE loans.
Sen. Shelby was critical of the Obama Administration's housing policy.  Sen. Shelby said, "FHA has also been woefully neglected.  For years, FHA has severely misjudged the risk to which the taxpayer has been exposed making a taxpayer bailout a real possibility."  Sen. Shelby said that the Senate should have a broader debate into housing policy.
Sen. Shelby said that problems have also been created by the many new rules and regulations that are arising from the Dodd-Frank Wall Street Reform and Consumer Protection Act.  "The potential consequences of rules pertaining to Qualified Mortgages or QM and Qualified Residential Mortgages or QRM have drawn concerns from industry participants and consumer groups, alike," Sen. Shelby said.
Under the proposed Dodd-Frank rules the lender that originates a mortgage will have to retain at least a 5% risk in any residential loans that they originate.  It had been industry wide practice to write a home loan and then sell the loan this insulated many banks and mortgage companies from risk, thus encouraging them to write risky loans.  The new rule would apply to "non-Qualified Residential Mortgages."  In a non-qualified residential loan, the mortgage company or bank could only securitize and package 95% of the loan.
For a residential loan to be considered a "qualified residential loan" under the proposed new rules the borrowers would have to put 20% down, have no loans that ever became 60 days delinquent during the last two years, and must meet strict debt-to income ratios.  Many people in the mortgages and real estate industries have objected to the proposed new Dodd-Frank rules.
Henry V. Cunningham Jr., Mortgage Bankers Association board member and chairman of the MBA Residential Board of Governors said, ""This rule hardwires some of the least flexible underwriting standards any of us have ever seen.  The hardest hit would be first-time homebuyers, minorities and middle class families for whom the down payment requirement would be nearly insurmountable."
To read Sen. Shelby's statement in its entirety:
http://shelby.senate.gov/public/index.cfm/2012/5/shelby-statement-on-housing-finance
Trump Truck and boat parades this weekend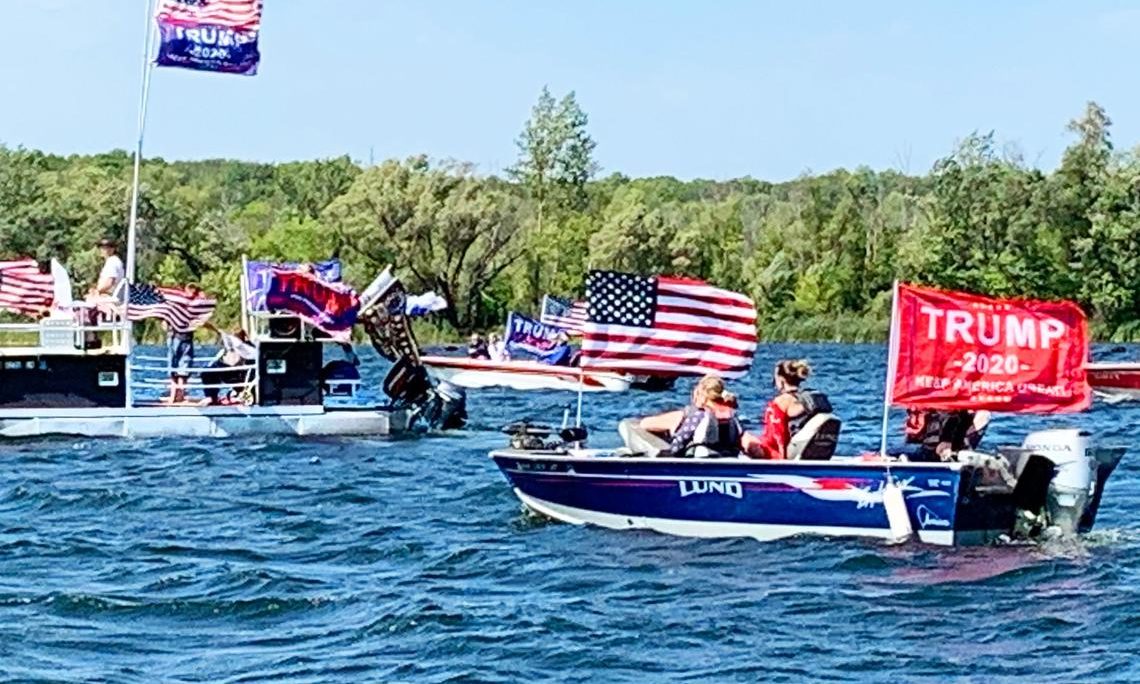 As Election Day draws near, Alabama Republicans are excited about promoting the re-election of Donald J. Trump as President and the election of Tommy Tuberville for U.S. Senate. This weekend two pro-President Trump events are happening in the state. There will be a truck parade from Ashland to Phenix City on Saturday sponsored by the Clay County Republican Party, while there will also be a boat parade on Wilson Lake in the Shoals sponsored by the Colbert County Republican Party on Sunday.
The pickup trucks will assemble at the Ashland Industrial Park in Clay County, 8240 Hwy 9, Ashland. There is a pre-departure rally at 10:00 a.m. central standard time. The trucks will depart at 11:00 a.m. and then proceed on a parade route that will take them into the bitterly contested swing state of Georgia. The Trump Pickup Parade will wind through east Alabama and West Georgia traveling through LaGrange and Columbus before concluding near the Alabama/Georgia line in Phenix City, 332 Woodland Drive, Phenix City at approximately 2:00 p.m. central time. Speakers will begin at 3:00. Trump flags will be on sale at the event.
The Phenix Motorsports Park will be hosting what sponsor hope could possibly the world's largest Pickup Tuck parade in U.S. history that is routing over 50 mile through Georgia in effort to "pickup" President Trump's numbers in GA.
A number dignitaries have been invited to address the Phenix City rally, including Coach Tuberville. Former State Sen. Shadrack McGill, Trump Victory Finance Committee member former State Rep. Perry O. Hooper Jr., and Paul Wellborn, the President and CEO of the largest Family owned Kitchen Cabinet manufacture in the USA are among the featured speakers who have committed to speak at the event.
Entertainment will be provided by: Charity Bowden, an up and coming country music singer who was the runner up on "The Voice". Charity will sing 'I am Proud to be an American' as well as songs from her Voice performances. The McGill Girls will also perform. The three beautiful and talented sisters will be singing patriotic songs in three part harmony. Geoff Carlisle, a professional DJ will be keeping the crowd pumped with music and entertainment.
Following the speakers and the entertainment there will Trump truck-vs- Joe Bidden truck races down the drag strip for the finale.
The Northwest Alabama boat parade will be on Sunday. The boats will gather at 2:00 p.m. near Turtle Point and then the flotilla will parade around the open waters of Wilson Lake til 3_00 p.m.. There will be a contest for best decorated Trump boats.
Trump supporters have held a number of large boat parades across the state to show their support for the re-election of Pres. Trump.
Boat parade sponsors say that this parade will be: pro-American, pro-law enforcement, pro-military.