Drake Reflects on 2012 Session
By Brandon Moseley
Alabama Political Reporter
Late last year Dickie Drake (R) from Leeds was elected to the Alabama State House of Representatives seat that was once held by his brother, Owen Drake (R) from Leeds.  Governor Bentley called a special election to fill Owen's seat after Owen lost his battle with cancer over the summer.  Dickie Drake defeated three opponents on his way to winning the election.
Rep. Dickie Drake said that he has gained a lot of respect for members of the state legislature once he got to Montgomery and saw just how much work was involved in being an Alabama state representative.  Rep. Drake said, "It was like getting a four year education in 30 days."  "I learned a lot."
On his work as a state Representative, Drake said, "All you can do is vote for the concerns of the people in the district."
On the Jefferson County Occupation tax situation, Rep. Drake said that some people misunderstand his position on the issue.  Rep. Drake said that he did vote for the Jefferson County Occupation Tax to be put on the calendar the last day of the session; but he never would have actually voted for the massive tax increase.  "My plan was to enter a substitute bill when it came on the floor for debate."  Despite Rep. Drake's vote, the motion by Rep. John Rogers (D) from Birmingham to strike the bill from the calendar on the last day of the session passed, so Rep. Drake never had his chance to introduce his substitute bill.
Rep. Drake assured voters, "I will never vote for a perpetual Occupation tax."  Rep. Drake said however that he did support giving the Jefferson County Commission an Occupation tax that would have expired in a certain number of months.  The tax would have sunset, but it would have given Jefferson County time to deal with the Cooper Green situation, which Rep. Drake called a "real money pit", and time to transition to the lower revenues.
Rep. Drake said that he could not support either of the bills that were introduced by Jefferson County supporters.  The first bill would have given $20 million a year of the Jeffco occupation tax money to UAB.  "UAB did not need the money."  The second was a perpetual occupation tax which he could not support.  Rep. Drake said that there were hidden user taxes and a gas tax in one version of that bill.
Surprisingly Rep. Drake said that the Jefferson County occupation tax was not the issue that got the biggest response from voters.  The two bills where he was the most inundated with the most emails included the bill to allow larger bottles of beer to be sold in Alabama.  Rep. Drake said, "Those beer people are really well organized." The second the bill which would have allowed nonprofit organizations to operate spay and neuter clinics in Alabama.  That measure was defeated in the legislature although Rep. Drake voted for it.
Rep. Drake introduced two bills in the legislative session.  The first would have prevented counties from charging non-sewer users environmental impact fees for a sewer system they do not use.  Rep. Drake tried hard to get that passed, but the Democrats threatened to filibuster the session to prevent the bill from coming to a vote.
The other piece of legislation Rep. Drake sponsored was the Savannah Hardin Bill.  The bill was named for a Cullman County girl who was run to death by her grandmother and stepmother as punishment for lying about eating a cookie.  The bill would have required persons with knowledge of child abuse to report it.  Rep. Drake said that the bill had no opposition; but it ran out of time on two different House daily calendars so the legislature was never able to bring it to a vote.  Rep. Drake said that he had already pre-filed the bill and was confident that it would pass in the next legislative session.
Rep. Drake did have some legislative success in his first legislative session.  SB 278 authorized the Governor to command the Alabama State Defense Force.  The Alabama Defense Force is an all-volunteer group (many of them ex-military) who assist the Alabama National Guard in emergencies and when the National Guard is deployed overseas.  The state defense force is not armed and is not paid.  They serve in a support role to the National Guard.  The bill was originally sponsored by Alabama State Senator Phil Williams (R) from Rainbow City.  Rep. Drake sponsored the bill in the House and managed to pass it in the House on the last day of the 2012 regular session.  Alabama Governor Robert Bentley signed the bill into law on Tuesday.  This was the first legislation sponsored by Rep. Dickie Drake.
Print this piece
Tuscaloosa mayor: "We have entered into a danger zone" as hospitalizations rise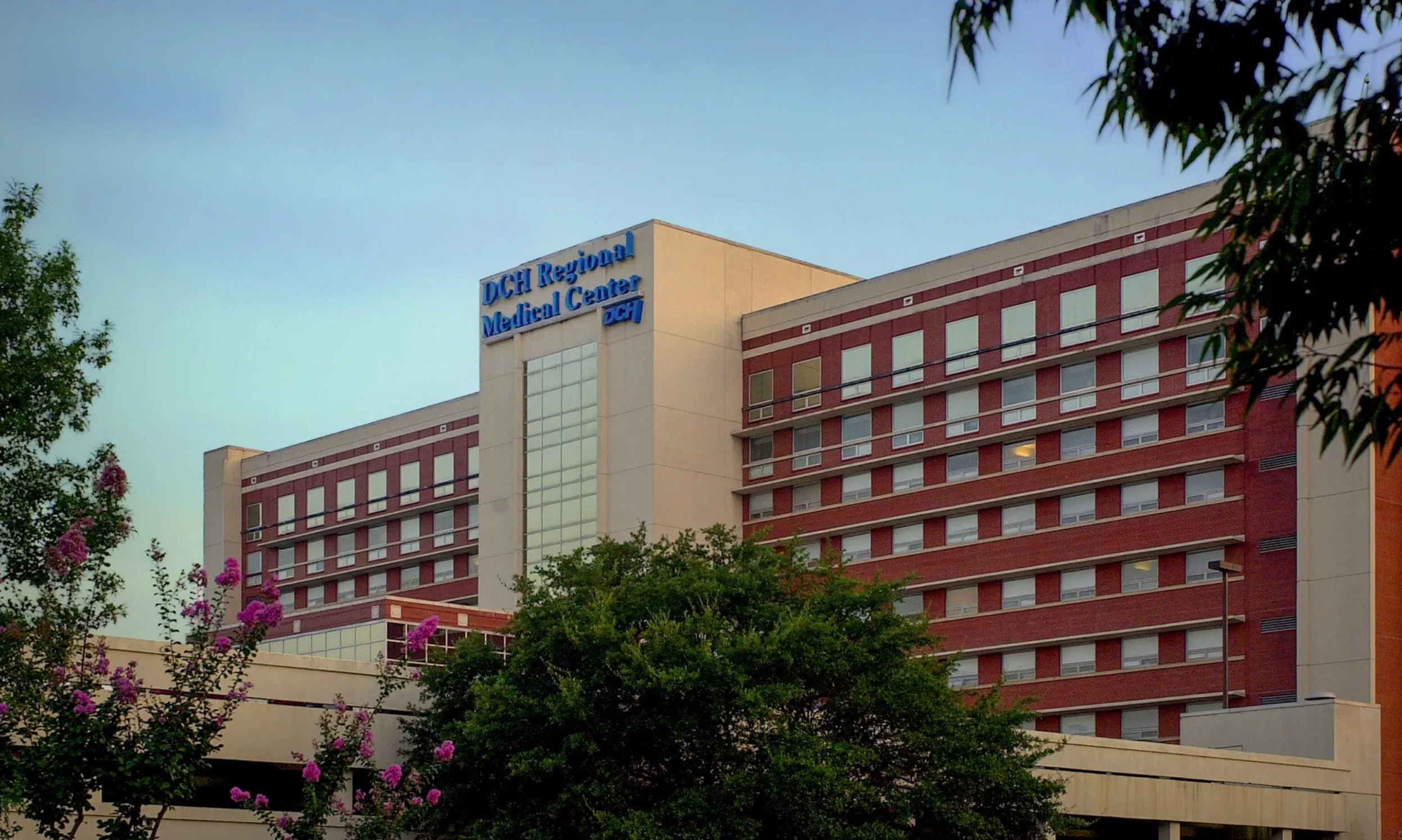 While Montgomery County and the River Region of Central Alabama remain the top area of concern for state officials responding to COVID-19, Tuscaloosa County is showing signs of a worsening outbreak as cases and hospitalizations spike.
"We have entered into a danger zone," said Tuscaloosa Mayor Walt Maddox in an interview. "And if we continue to see trends of doubling hospitalizations over the next week, then we probably enter into an area where Montgomery is currently at. The good news is that we're handling this. The bad news will be if the trend continues to rise."
Over the past thirteen days, the number of COVID-19 cases in Tuscaloosa County has more than doubled from 345 on May 17 to 699 as of Friday evening. During the early months of the pandemic, Tuscaloosa saw relatively stable case increases, a trend that broke about two weeks ago. According to The New York Times's analysis of COVID-19 data, Tuscaloosa has one of the fastest-growing outbreaks in the country.
Testing has also increased in Tuscaloosa County, but the percent of tests that are positive in the county over the last seven days, on average, is about 10 percent, up from as low as 2 percent in early May.
Many of the new cases in Tuscaloosa have been connected through contact tracing to institutional settings, Maddox said, including nursing homes, the metro jail and the state's Mary Starke Harper Geriatric Psychiatric Center, where at least two patients have died.
"Those are the main drivers in what we're seeing," Maddox said.
But contact tracing has also found that, in at least one case, the virus entered a facility through an asymptomatic carrier, showing that community transmission of the virus is ongoing, in many cases unnoticed, and is affecting more vulnerable populations like those in long-term care facilities and jails.
"That to me is kind of getting into what the public needs to know," Maddox said. "We have to continue to apply common sense. That means wearing a mask when going out in public, practicing social distancing and assuming that everyone that you come in contact with is a potential carrier."
State Health Officer Scott Harris echoed that plea Thursday.
"Some of those are outbreaks," Harris said of counties with rising cases. "And yet again, those are still attributable to community spread. The people in the nursing home didn't go out in the community and catch it. Someone brought it into them, presumably, and so there has to be transmission going on in the community for that to happen. We need to find a way to get people to take seriously these social-distancing guidelines."
But hospitalizations — a more precise, though delayed, indicator — show an even more worrisome trend.
At DCH Health, the main hospital system in Tuscaloosa County, the number of COVID-19 positive inpatients more than doubled in a week's time from 36 on May 22 to 83 as of Friday afternoon.
"In Tuscaloosa, we took early action, and it's given us the ability to deal with the higher number of coronavirus cases and hospitalizations," Maddox said. "At this point, we are at the ability to manage what we're facing."
As of Friday, 74 of DCH Health's ICUs are in use — including both COVID and non-COVID patients — which would exceed the hospital system's typical ICU bed capacity had it not expanded its capacity.
Hospital officials, including those in Tuscaloosa and Montgomery, have been clear to say that they are still able to treat additional patients, though the hospitals are under strain.
Twenty-two of the patients in ICUs are COVID-19 patients, according to the hospital system. Twelve of the patients who have tested positive for COVID-19 are on ventilators. But there remain 52 others who are hospitalized pending tests for COVID-19. Eleven of those are in ICUs, the hospital reported Friday afternoon.
In total, DCH Health System has 90 ICU beds available, after adding ICU bed capacity by retrofitting hospital rooms. Normally there are only 72 ICU rooms between DCH's main hospital in Tuscaloosa and its smaller hospital in neighboring Northport. Eighteen hospital rooms were adapted for ICU use to increase capacity.
The number of COVID-positive patients in ICUs has also doubled from May 22. There are also more patients pending test results in ICUs in Tuscaloosa than on May 22.
Like many hospital systems in Alabama, DCH also serves surrounding counties without adequate health care infrastructure. Neighboring Greene and Hale counties — part of Alabama's Black Belt region — have among the highest per capita case rates in Alabama at 1,147 cases per 100,000 people and 1,051 cases per 100,000 people, respectively.
Though the situation in Tuscaloosa County is not as immediately dire as in Montgomery, Maddox said he is concerned that Tuscaloosa could soon be in a situation similar to Montgomery and the River Region, where hospitals temporarily ran out of formal ICU beds.
As of Friday, Montgomery Mayor Steven Reed said about 4 percent of area hospitals' ICU beds were available.
"I want to make sure I emphasize to you, while we do have a shortage of beds and we are reaching a dangerous capacity load in ICUs, there is room to treat people who are sick," Reed said.
Meanwhile, case counts in Montgomery continue to rise.
"Unfortunately our numbers have not plateaued, but are significantly increasing," Reed said, adding that "more testing does not mean that we should see patients in worse conditions with fewer ICU beds."
Maddox urged all residents to abide by social-distancing recommendations and wear masks.
"The stage that we're entering into now," Maddox said, "it's going to be more on the individual than ever before. By doing the smart things, they can protect themselves, they can protect their family members, they can protect their community, they can save jobs, and they can help us get out of this sooner rather than later. And that would be my message to everyone. Let's continue to do the smart things. If we do that, we will reclaim our lives."
Print this piece